Kids Room Decorating Ideas for Young Boy and Girl Sharing One Bedroom

Decorating Ideas

Interior Design Ideas

Kids Rooms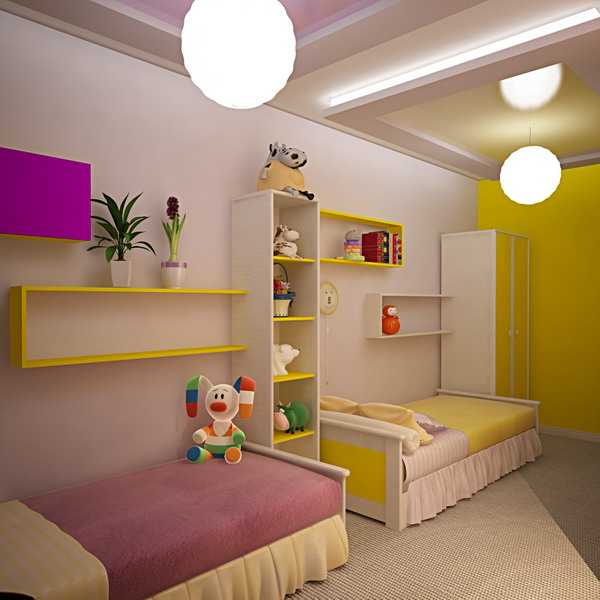 Pink and yellow room decorating colors, kids bedroom decorating ideas for boy and girl sharing one room
wall paint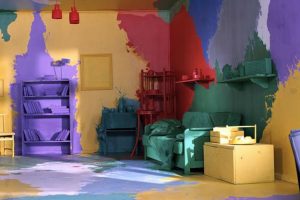 Space saving kids room decorating ideas for a boy and a girl sharing one bedroom help create goof environment for two children of a different gender sharing one bedroom. Even if your family lives in a small apartment or a tiny house, kids room decorating can be beautiful and comfortable, providing some privacy and personal areas for both children.
Select neutral wall colors, which create a wonderful background for kids room decorating. Neutral wall colors are versatile and universally appealing, allowing to create different kids areas in one bedroom by adding furniture and decor accessories in colors that your boy and girl love.
Pale green, beige, yellow, light gray or purple colors are excellent interior paint color choices for modern kids room decorating. Neutral colors, pale green, beige, yellow, light gray or purple color tones are pleasing to the eye and suitable for both genders. You can also divide the room with two colors, creating an attractive color combination with pale blue and pale pink or light yellow and green or blue. Then create a clearly defined personal areas with children furniture and decor accessories in complementing colors.
Kids room design, 5 basic room decorating principles
Functional kids room design, understanding kids nature
Two kids room decorating colors for your little boy and girl in one bedroom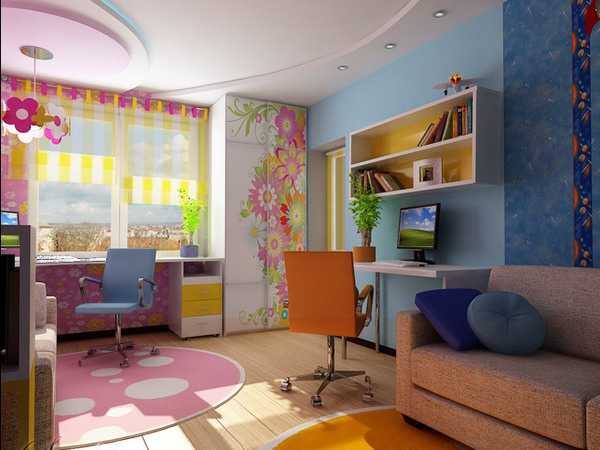 In addition to kids beds, each child should have a private cozy corner where your boy and girl can quietly read or relax. It can be a dressing table with a chair for a girl, and shelving unit for a car collection for a boy.
Beds can be placed in different corners of your children bedroom, dividing it and creating two personal spaces. Each child should have few shelves in a closet, or a wardrobe for storage clothes and toys. Some children beds have storage, offering very convenient and space saving designs.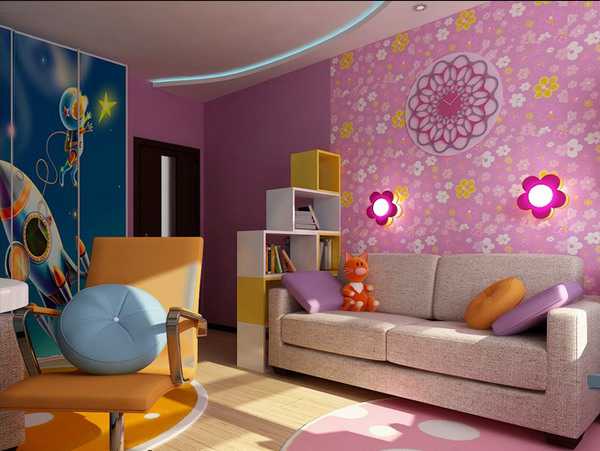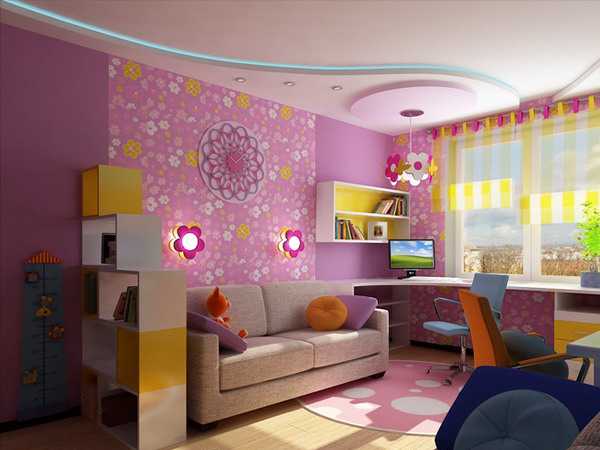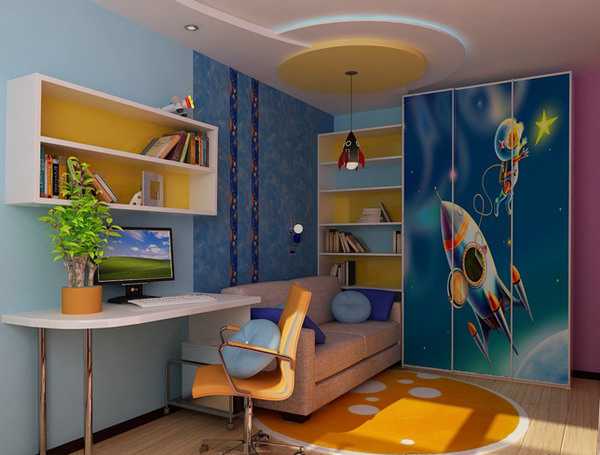 Create a large playing area that children of a different gender can share peacefully. Maybe you can give your children a largest bedroom, so they can enjoy more space.
Happy kids room design, comfortable and colorful room decorating ideas
Modern kids furniture, playful kids rooms decorating ideas
Wall shelves and hanging storage cabinets are excellent for creating functional storage in children bedroom which are shared by two kids of a different gender. These furniture items allow to create pleasant, decluttered and well organized two kids room decorating, and free floor space for play.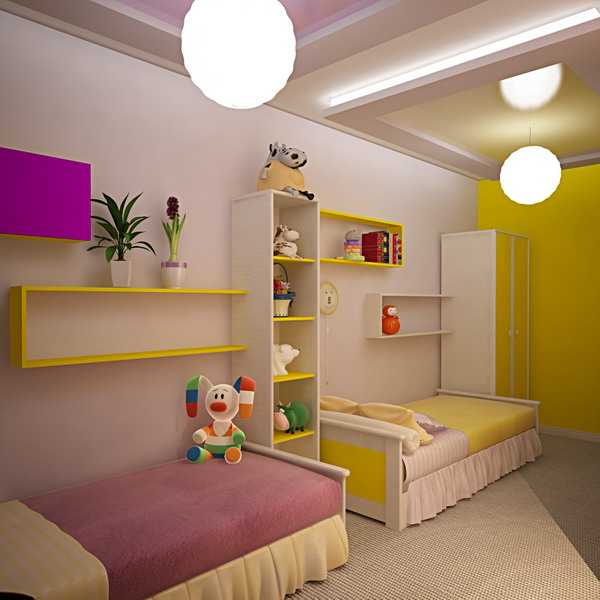 For preschoolers and school age children you can add two desks where your boy and girl will do homework, art and design projects without interfering with each other. Two working and studying areas make kids room decorating feel comfortable and inviting.
22 modern kids room decorating ideas that add flare to ceiling designs
Decorating ideas for kids rooms, yellow color for happy kids rooms decor
More from interior colors

Bright home interiors and amazing views of the ocean make this beach house a dream place. Large windows, light, neutral room...
and enjoy free articles sent to your inbox