Teen Boys Room Design, Organizing Functional Spaces

Interior Design Ideas

Kids Rooms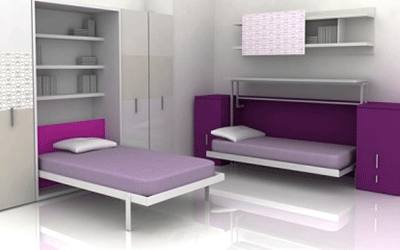 Purple kids bedroom decor, space saving kid bedroom furniture
MODERN WALLPAPER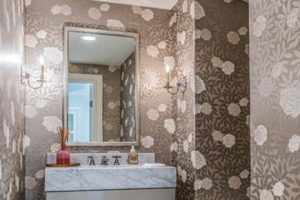 Teen boys' room design is a combination of a kids' bedroom and a small home office. Children's bedrooms include a bed, a dressing area, a small personal library, and a study area. As kids grow, the sizes of different zones change every year, and the work area is constantly increasing as the child gets older. Finding the best teenage bedroom ideas for your kid is not a simple task. Teen boys' room decor needs to be not only functional but stylish, well organized, and comfortable.
Attractive and modern teenage bedroom ideas should support the concept of functional comfort. Teen boys' room designs with thoughtfully organized work and sleep areas, maximizing available spaces, feel functional. Parents can help their teens select boys' room decor items for their living space, giving preferences to comfortable, eco-friendly, and healthy teenage bedroom furniture and decor accessories.
Teenage bedroom ideas should include a comfortable ergonomic chair in the computer zone. Ergonomic furniture and natural materials are essential parts of creating a healthy environment for young adults. Even if it is more expensive, ergonomic office furniture, effective lighting design for visual comfort, and a good bed for a good night's rest, selected wisely, are essential. Everything else, including teens room decorations, a teen boy can find and organize himself.
Older kids and teenage bedroom decor ideas
Kids bedroom furniture, space-saving ideas
Teenage bedroom design for boys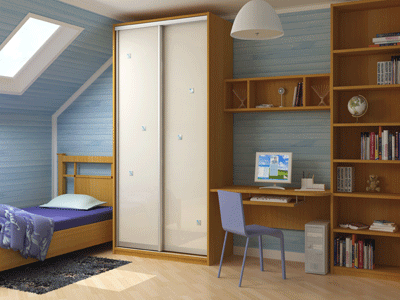 Do not even hope that teenager's bedroom will always look in order, at least not the way parents want. Teen boys' bedrooms look organized from the perspective of a teenager.
15 interior design tips to stay healthy in home office
Interior decorating from the toddler room to teen quarters
Teenager bedroom decorating accessories, discs, magazines, and books will be mixed up in unique personal style, creating comfortable for a teen boy room design. Your teen boy will find practical and convenient ways to store important things and find creative ideas for boy's room decorating.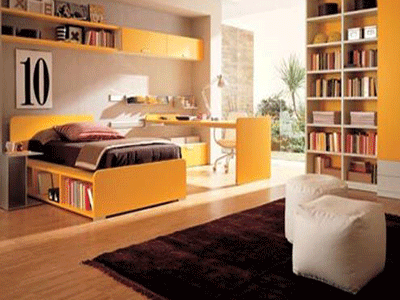 Consider teens' opinions when you think about teenage bedroom ideas, interior decorating color schemes, and teen room decorations. Teens will live and work in their rooms, so their bedroom decorating ideas must be pleasant and comfortable for them.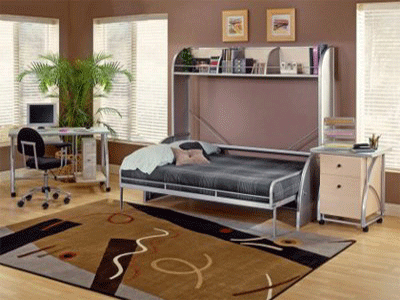 Organizing teen boys bedrooms
It does not matter how small a teenage bedroom, boy's room decor, furniture, accessories, lighting fixtures, and teens room decorations should create modern, functional, and comfortable for a boy's room design. A teenage bedroom that provides enough storage space for all necessary things is excellent for a young adult. One of the essential teenager's bedroom ideas is creating functional and modern interior decorating that organizes the area and helps keep the room neat and clean.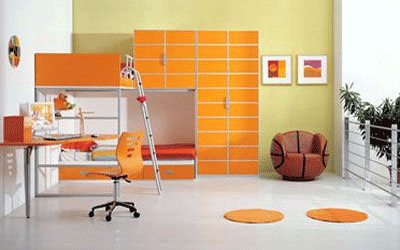 Teen boy's room decorating can include anything kids like. Creative wall designs, attractive bedroom decorating themes, unusual curtains, and modern floor rugs are unique teens room decorations that make teenage bedroom designs feel personal, stylish, comfortable, engaging, and attractive.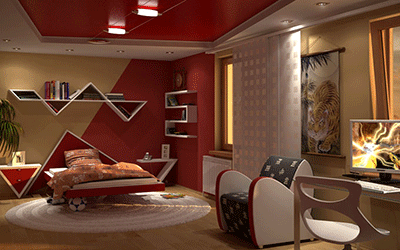 1. Teen boys room decorating with shelves
Open bookshelves design above a computer desk is a great teen boy's room decorating idea that helps organize a lot of small things and create functional storage in your teenage bedroom. Of course, the desktop is not the proper storage place, and providing enough space on shelves will keep your teen boys' room in order.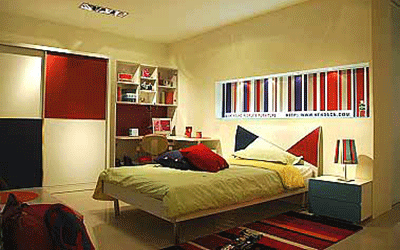 2. Work area and space-saving beds
Teen boys' room design requires a computer desk with storage for books, magazines, CDs, wires, and adapters that usually create clutter around a computer. It is hard to understand how a teenager finds what he needs, but he knows where everything is, do not worry. Teenage bedroom ideas are not about creating clean surfaces. Clever teen boy's room design provides plenty of efficient storage and creates good room organization with space-saving beds for young adults.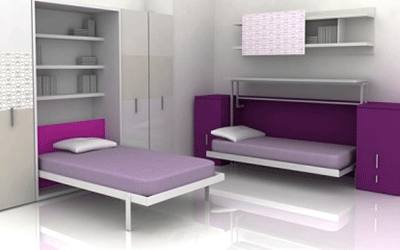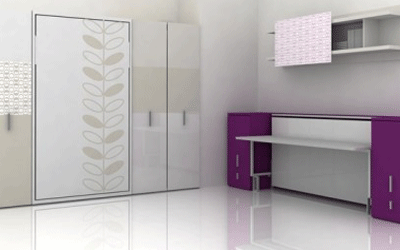 3. Teenage bedroom storage ideas
A teen boy needs attractive storage containers, bins, and boxes for his toys and gadgets. Wooden and rattan boxes are the best for creating modern, eco-friendly and healthy boys' room designs. Large and sturdy plastic containers, colorful bins, and any container in vintage style are bright and practical teenage bedroom ideas that work well for teen's bedroom organization.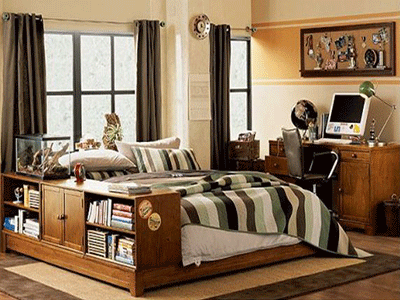 If your teen boy has a television in his room, get a small entertainment center with some storage space for DVDs.  A wall shelving unit or a sturdy, tall plastic rack for CDs and DVDs help organize your teenage bedroom in elegant style and create functional and attractive boy's room decor with convenient and contemporary storage for small items.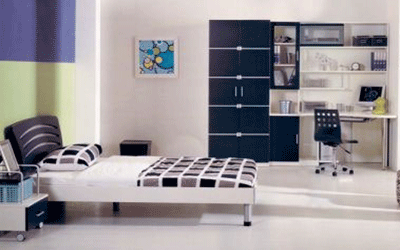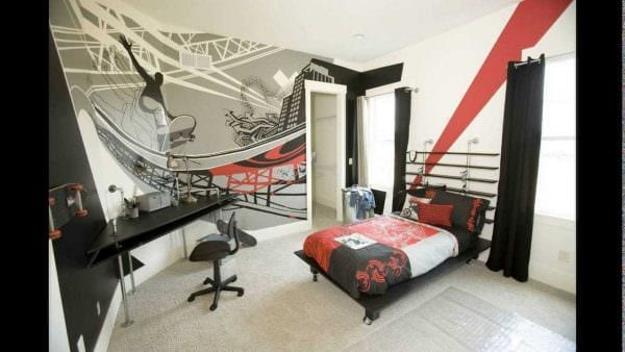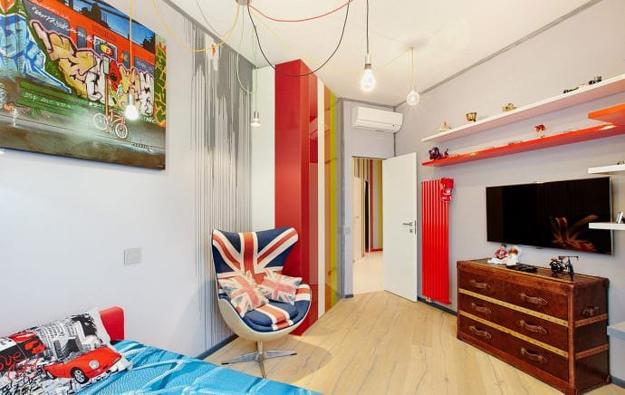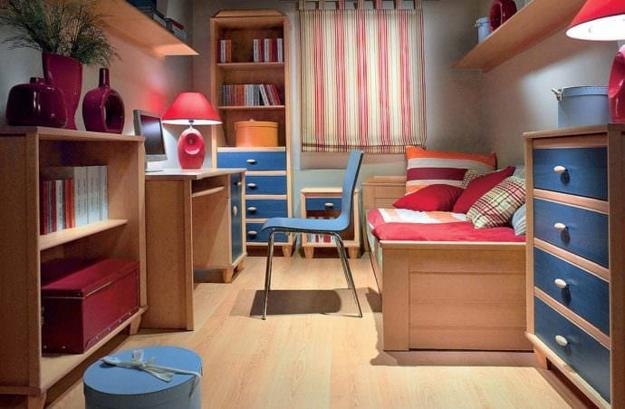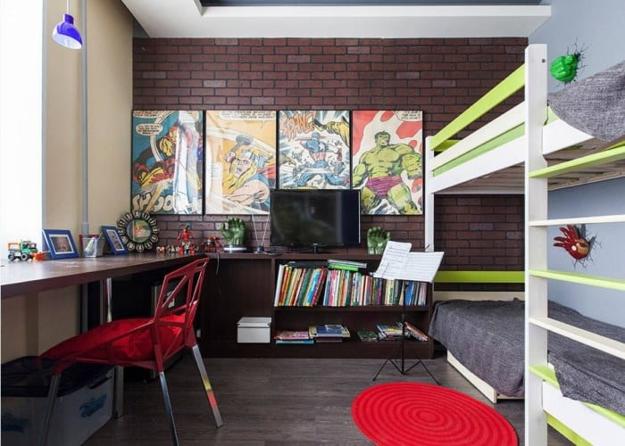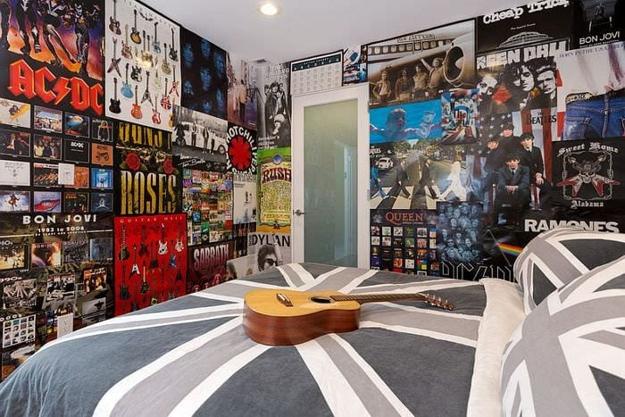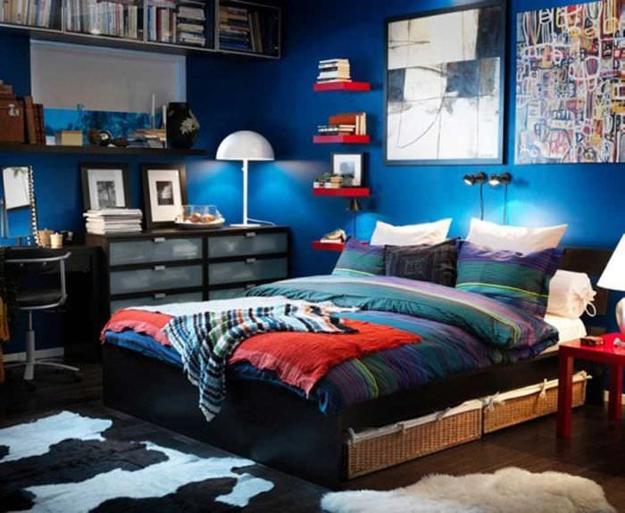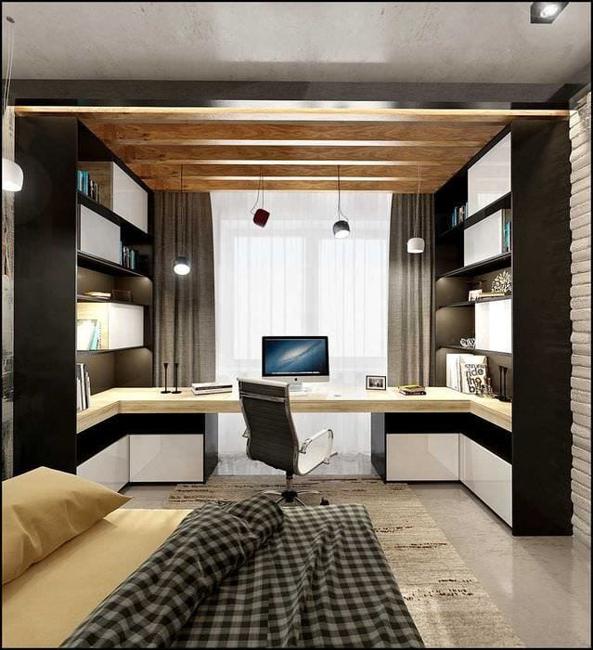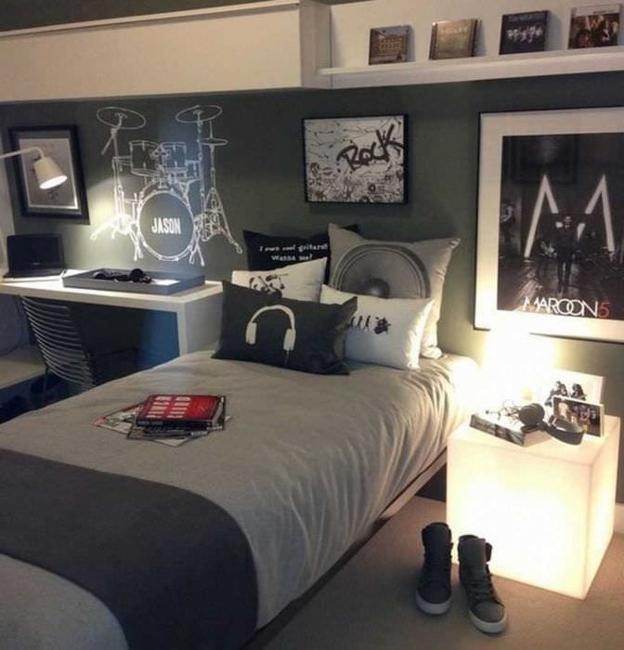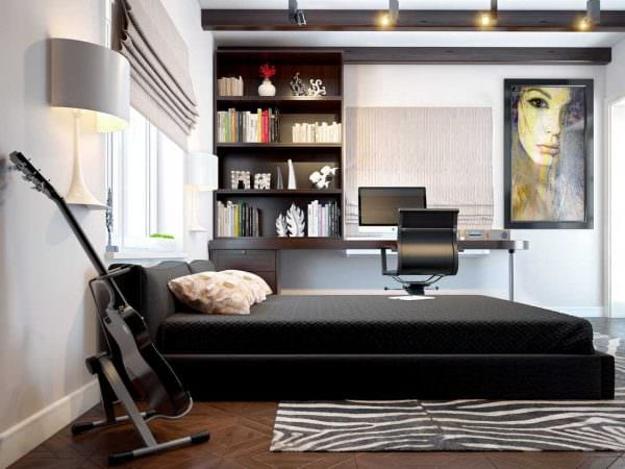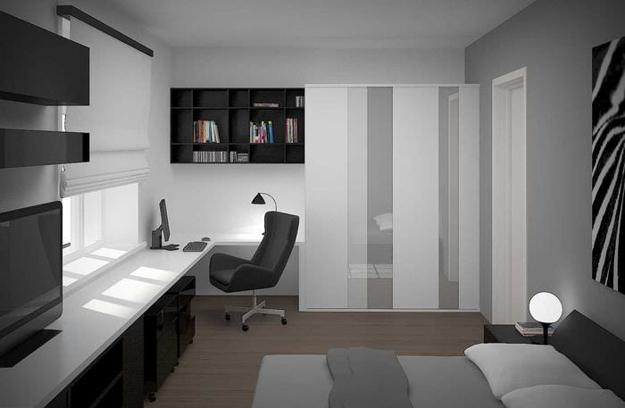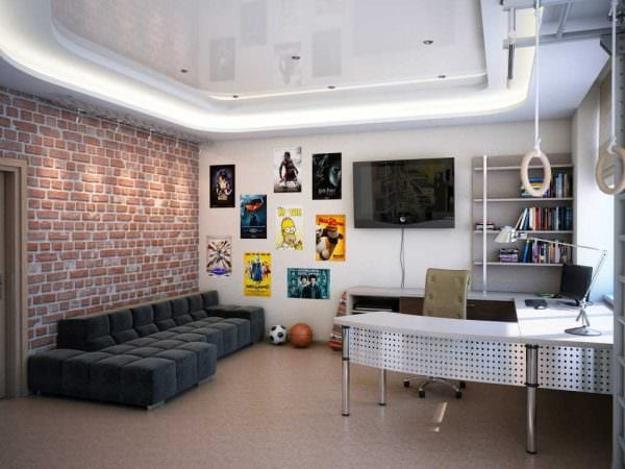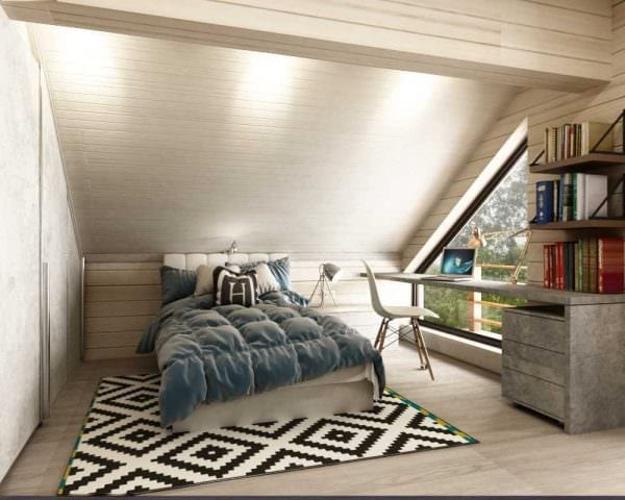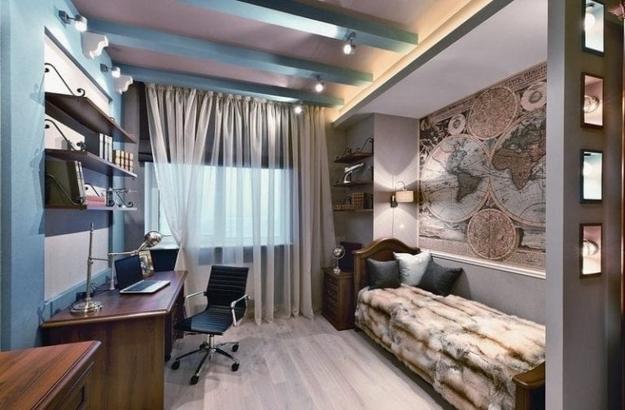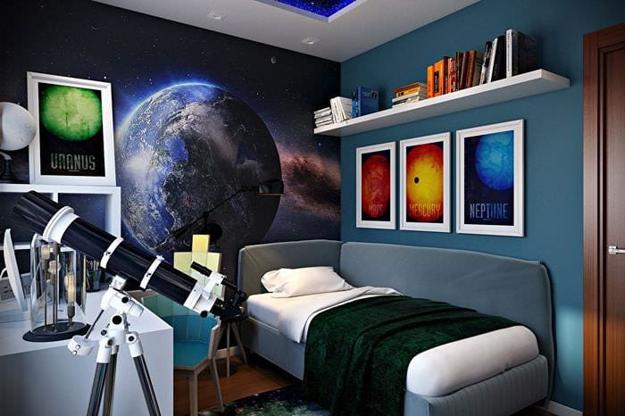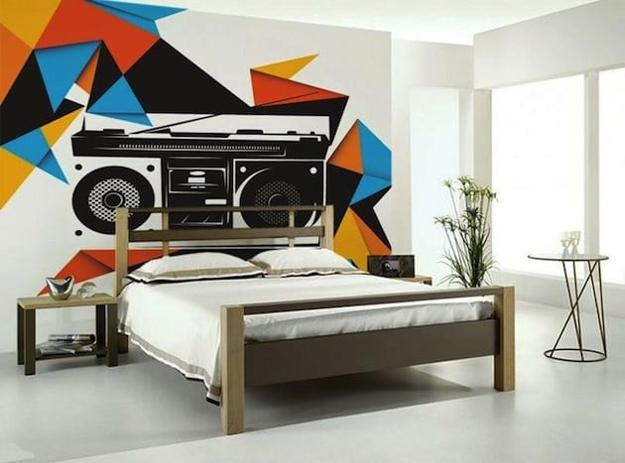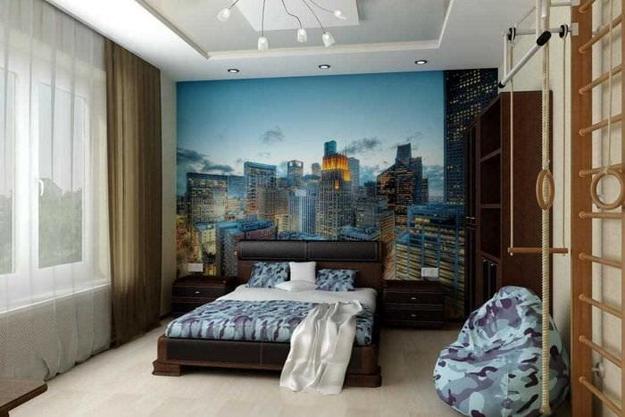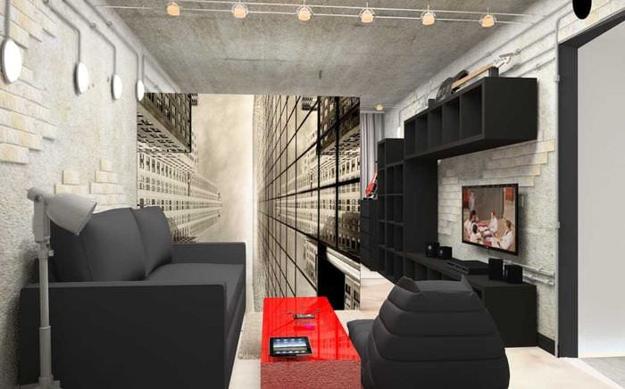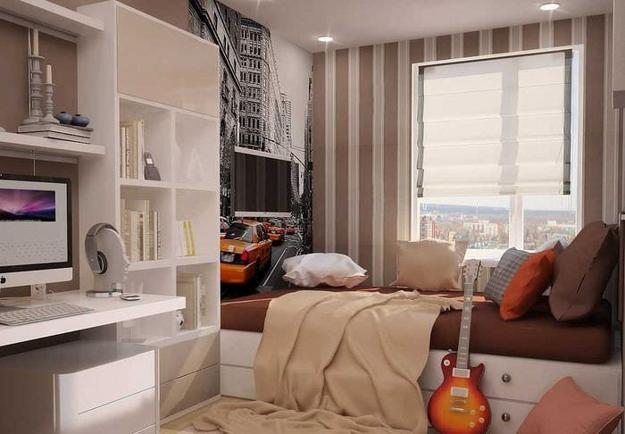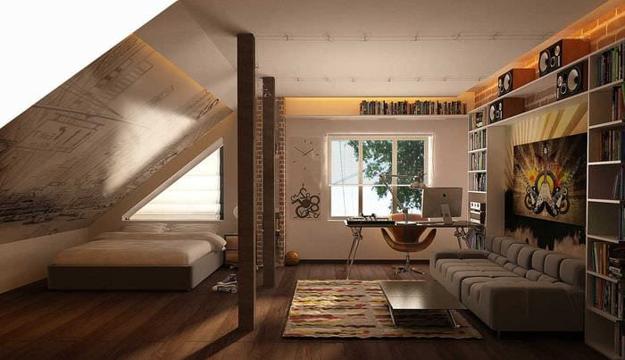 More from bedroom decorating ideas

Modern bedroom designs look elegant and relaxing when blending gray color tones and various textures with white decorating or vibrant accents....
and enjoy free articles sent to your inbox