Older Kids and Teenage Room Decor Ideas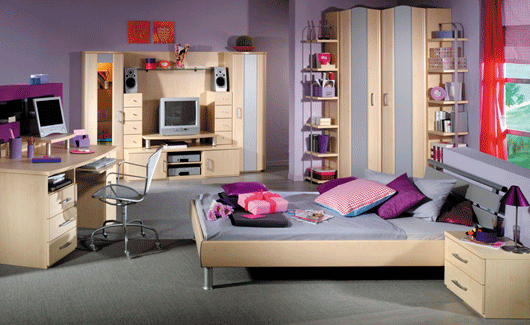 Older kids bedroom decor accessories, teenage-girls bedroom decorating ideas, modern interior decorating color schemes and furniture designs
teenage bedroom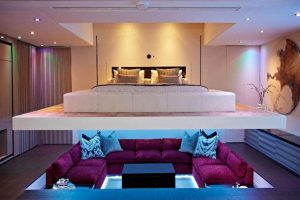 Often older kids and teenagers resent their parents' ideas for kids' room decor. Parents need to cooperate with young adults, offering help and supporting children's ideas, favorite decorating color schemes and contemporary teenage bedroom designs. Teen kids are still kids, but they do not want to be treated like children, so allowing them to develop teenage room decor concepts and select bedroom decorating colors is the best way to support their interior decorating ideas.
It is teenage room decor and should be attractive and comfortable for teenagers. Teenage bedroom designs should include stylish painting ideas for their bedroom, modern teenage room decor accessories and contemporary teen room furniture, especially space-saving teen room furniture designs for effective and functional space organization. (About ergonomic bedroom furniture for teens.)
Respecting teen's tastes and preferences does not mean leaving them alone to experiment with interior decorating ideas. Parents can offer teens interior design magazines, discuss with teens modern teenage bedroom designs and trendy interior decorating color schemes, buy stylish teen room decor accessories or help teens design their room decor items. There are many great teenage bedroom designs online also.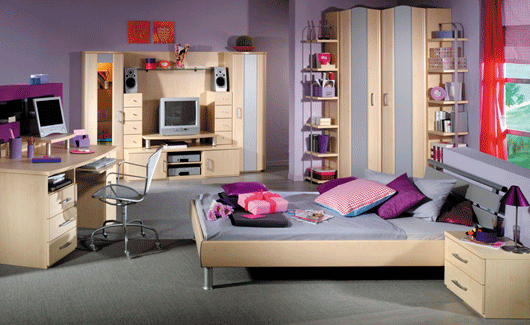 It is a good idea to give some time to developing kids' bedroom decor ideas. It will help teens learn more and finalize their interior decorating color schemes and teenage bedroom designs. Supporting at least something your teen likes encourages cooperation.
Teenage bedroom furniture
Let your son or daughter plan teen room furniture arrangements. Interior decorating books and articles, including home staging tips that are quick references for spacious and comfortable teen room design, help understand the basic principles of creating a functional modern teenage bedroom. They can help your teens to redesign their bedrooms, develop functional furniture layouts and create more space and comfort.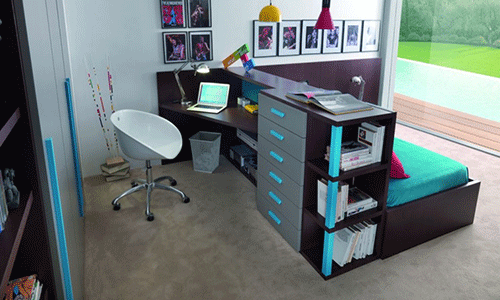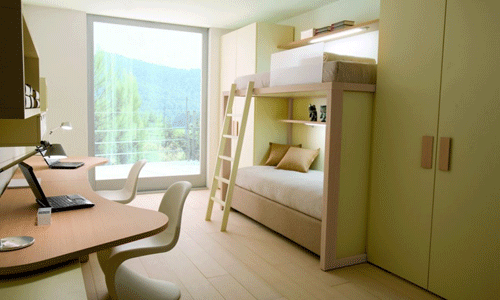 Older kids bedroom decor accents
Arranging unique book shelves decorating design and dressing up the window with self-made curtains are great teenage bedroom decorating ideas. Interesting decorating makeover projects can add a personal touch to the space. Parents' assistance and teens' fresh ideas, combined for decorating teen rooms, produce excellent results, bringing all family members closer.
Recommended:
Interior decorating from toddler room to teen quarters
Teen boy room, organizing functional space
Black color bedroom wall decorating for teens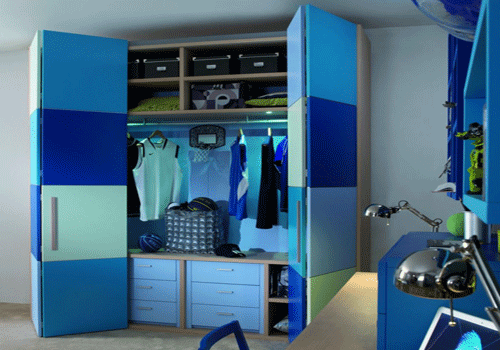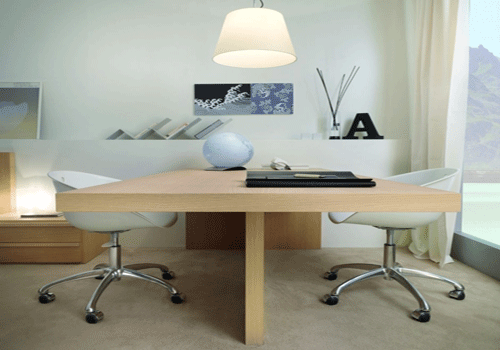 Gorgeous pastels define the color trends for 2019. Benjamin Moore Metropolitan AF-690 is their paint color of the year. Bright colors...
and enjoy free articles sent to your inbox