Sustainable Home Design from Canadian Architects, Modern Houses for Green Living

Green Design Ideas

Interior Design Ideas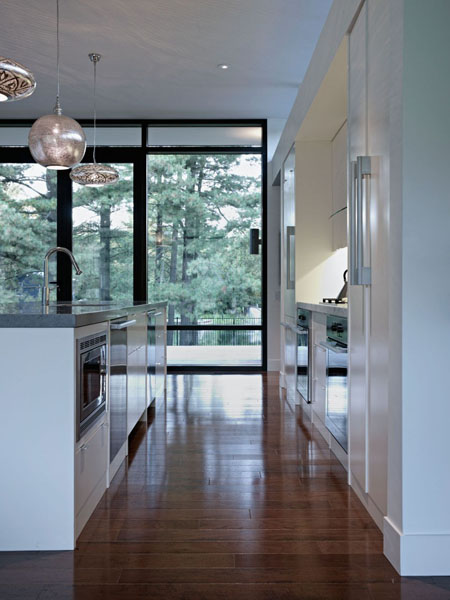 architectural interiors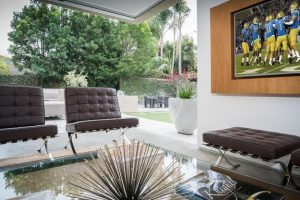 Sustainable home design from Canadian studio Altius Architecture offers 4,500 square foot modern house with contemporary architecture, airy and spacious interior design for very comfortable, responsible and green living. This modern house is located in Clearview in central Ontario, Canada.
Toronto based architectural and interior design studio Altius Architecture, altius.net/ advocates a complete, holistic and collaborative approach to architecture. The new modern house design features a broad selection of sustainable technologies, perfect for eco friendly lifestyle.
This sustainable modern house design and unique interiors were developed and built for a local artist to enjoy the beautiful landscape just south from picturesque hills of Collingwood.
Green roof, sustainable architecture and rooftop gardens
Eco friendly sustainable design, green building with old empty bottles
Modern house design and interiors
White kitchen cabinets and sliding doors to outside deck, light and spacious house design
Sustainable design and innovative technologies that support green living, contemporary house exterior and interior design ideas, warm wood floor, glass, stone and wood combination of natural interior design materials, large windows and sliding doors to a wooden deck, unique lighting fixtures and unusual stone staircase design, spacious, airy and light interior design and a pool with a waterfall are main points of this architectural and interior design project.
Sustainable home design description from architects
Designed for a local artist to enjoy, this residence is located just south of Collingwood, in the heart of the Clearview area. A broad selection of sustainable technologies, including a geothermal lake loop and green house set this project apart from others in the area. The building itself draws inspiration from a number of intimate relationships and views, both through the adjacent woodland, as well as across the nearby pond.
Contemporary interior design ideas, bedroom with unique lighting and large windows
The buildings programme is pretty extensive and with the clients desire to maintain the majority of this over one level the design team were particularly aware of the need to integrate the building into its surroundings in a subtle manor. Consequently this quickly became one of our main focuses and thus gave the scheme real direction, as we sought to arrange each space appropriately within the overall layout so to take advantage of the site and its beauty as well as to make sure that the building was as user friendly and functional as possible.
House design materials
The material palette was of particular importance as it was paramount that the building became steeped within its surroundings, and so we chose to pursue a selection of materials that would reflect the nature of adjacent landscape and in particular its seasonally changing colours and textures. True to this we incorporated the ever evolving characteristics of corten steel, the earthy tones of a deep grey/blue 'Cape Cod' pre-finished wood siding, as well as other products like slate and ipe wood decking.
White wall paint and artworks for wall decorating, airy and spacious interior design
Sustainable design features
– Program and Spatial Optimization,
– Integration with the 'Natural Assets' of your Site and Terrain,
– Site Specific View and Vista Optimization,
– Passive Solar Heating,
– Natural Ventilation and Passive Cooling,
– Natural Day Lighting,
– High Performance Envelope Design,
– Material Optimization and Modular Design,
– Renewable Materials and Finishes,
– Indoor Air Quality (IAQ) and Non-toxic Materials and Finishes,
– Advanced Geothermal Systems,
– Radiant Heating,
– Heat Recovery Ventilation,
– Low Energy Lighting & Appliances.
– Water Conserving Appliances & Fixtures.
Sustainable contemporary house exterior design from Canadian architects
A whole host of other green strategies have been incorporated, including a low-impact horizontal lake loop geothermal heating system, a green house with a grey water recycling system, deliberate solar orientation, low-flow plumbing fixtures, and local materials.
Sustainable architectural designs
Canadian sustainable architectural design for urban serene lifestyle
Urban sustainable architecture, floating Arcology concepts
Modern house design details

Bright home interiors and amazing views of the ocean make this beach house a dream place. Large windows, light, neutral room...
and enjoy free articles sent to your inbox