How to Make Pumpkin Candle Holders, DIY Fall Decorating Ideas

Decorating Ideas

Holiday Decor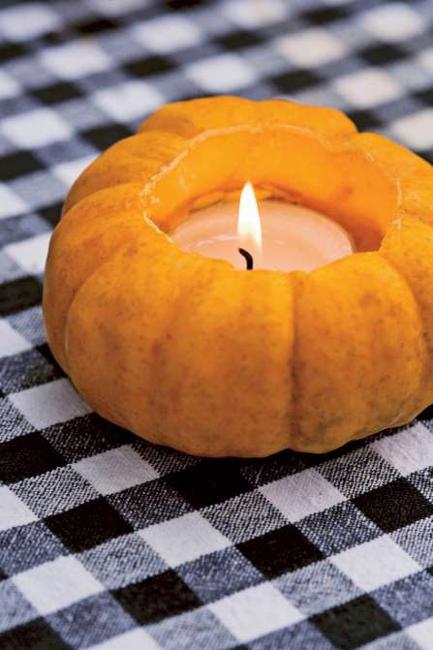 Tea candle centerpiece for fall decorating
candles centerpieces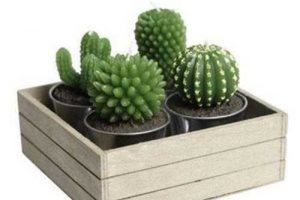 Fall fruits and vegetables like artichokes, apples, onions, and gourds can turn candles into beautiful table centerpieces that enhance the bright season's spirit. Pumpkins and small gourds look fantastic with tea candles and quickly turn the vegetables into exciting Thanksgiving table decorations. You can combine various vegetables and fruits or make candleholders with pumpkins. Adding fall decorations, like berries, nuts, branches, increase the effect that the original, eco-friendly table centerpieces create in autumn dining rooms.
Floral arrangements look beautiful and romantic with candles. Pumpkin candleholders give a touch of seasonal color and create a festive look turning them into spectacular displays. Small gourds create a perfect backdrop for tea candles. These centerpieces on a tray and surrounded by colorful fall leaves make holiday tables look stunning and unique.
Fall leaves and candles make a pretty duo for beautiful Thanksgiving decorating
25 apples and candles centerpiece, gorgeous fall table decorations
How to create an impressive Thanksgiving table decoration
How to make pumpkin candleholder
Making a pumpkin candlestick is simple. Find a gourd, a vegetable or fruit that is hard enough for carving. Carve a round sit the candle's diameter deep enough for the candle to sit tightly, but not sink. This idea works for a thick candle too, but you need to cut the hole from the bottom. You can add bows, beads, lace, fall leaves to your candle holders. With candles, they create beautiful fall decorations for your Thanksgiving table.
Latest trends in decorating fall holiday tables
Candle centerpiece ideas for Thanksgiving decorating
DIY Thanksgiving table decorations creating festive and vibrant holiday tables
Small gourds and pumpkins are great alternatives to apples and artichokes. Pumpkin candle holders are strong and last long without losing their charming appeal. You can make a simple candle holder with a pumpkin or go for an intricately carved design. All pumpkin candle holders make cute table decorations giving a country home feel to holiday tables.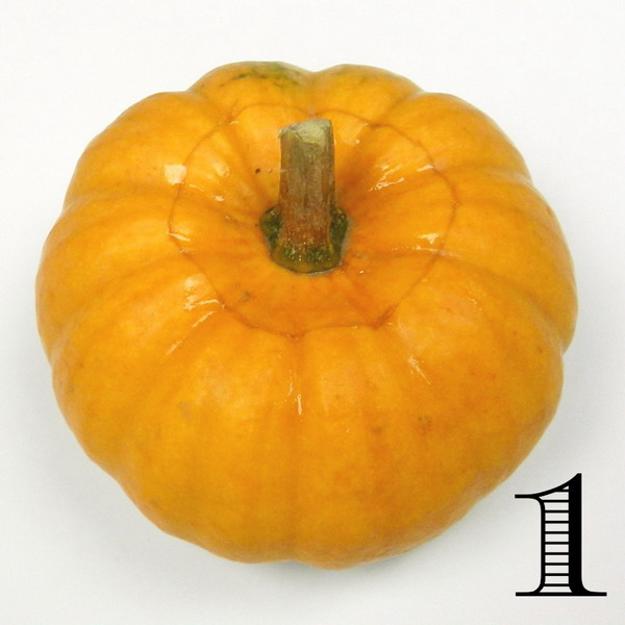 You can also combine pumpkin candleholders with tall candles and tea candles placed on upside-down glasses or tea candles floating in a bowl with autumn leaves. You can create strikingly beautiful Thanksgiving table decoration enriched by carved from vegetables and fruits candleholders.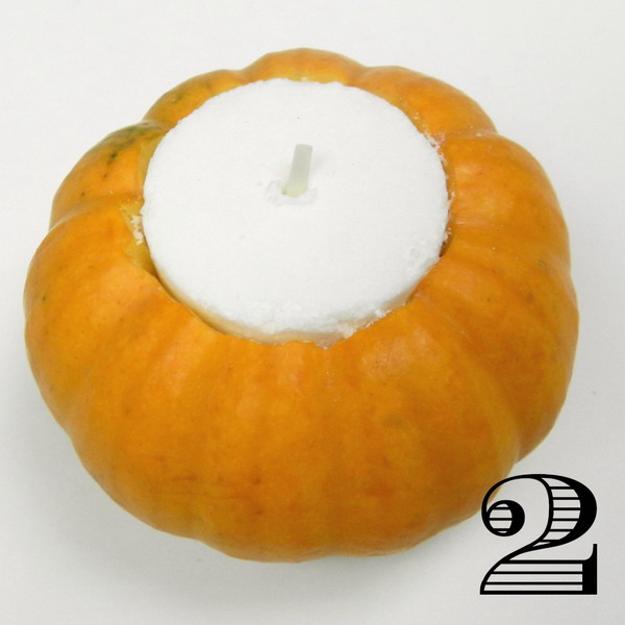 Candlesticks and gourds work well with the fabric and fresh flowers, fall leaves, branches, nuts, seasonal fruits, vegetables, and berries. Large pumpkins wrapped in fall wreaths make fabulous table centerpieces.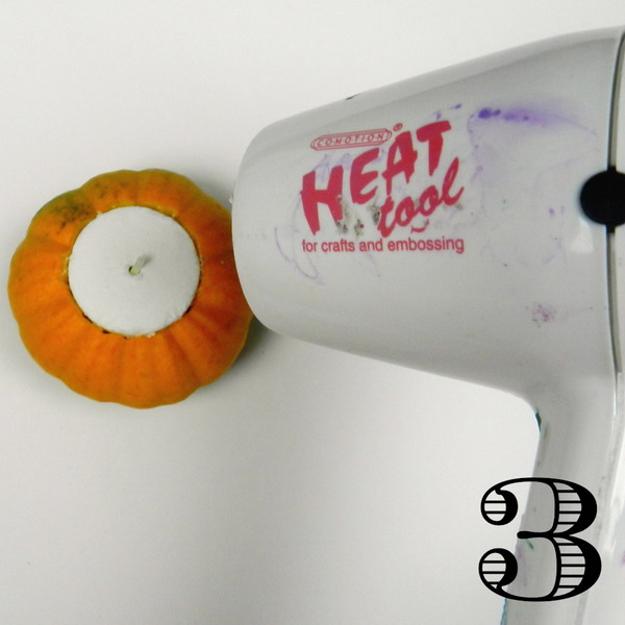 You can add surprising details to Thanksgiving decorating by painting gourd candle holders. Black-n-white, sunny yellow, deep red, orange, green, and blue colors make the centerpiece ideas artistic and original. Golden shades, silver,  and elegant gray color tones mixed with pastels bring sophistication into table decoration.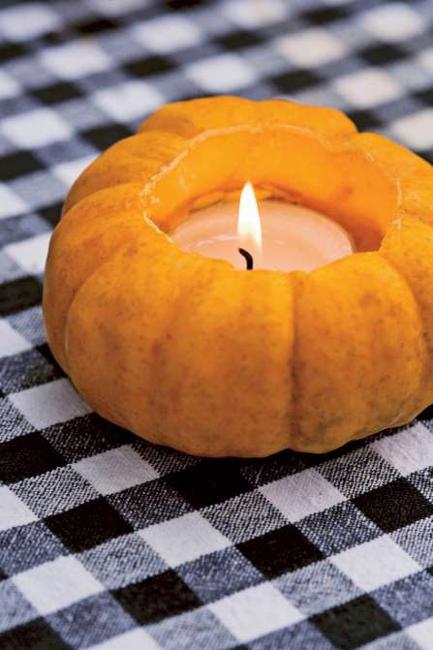 Here is the collection of fantastic fall candles centerpieces made with small gords and pumpkins. Check it out and start designing original, eco-friendly, handmade decorations for your fall holiday table.
35 pumpkin candles centerpieces, fall table decorations designed with gourds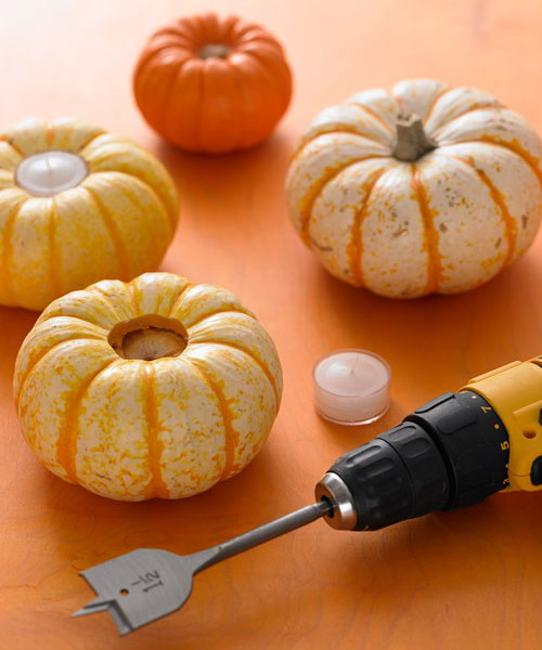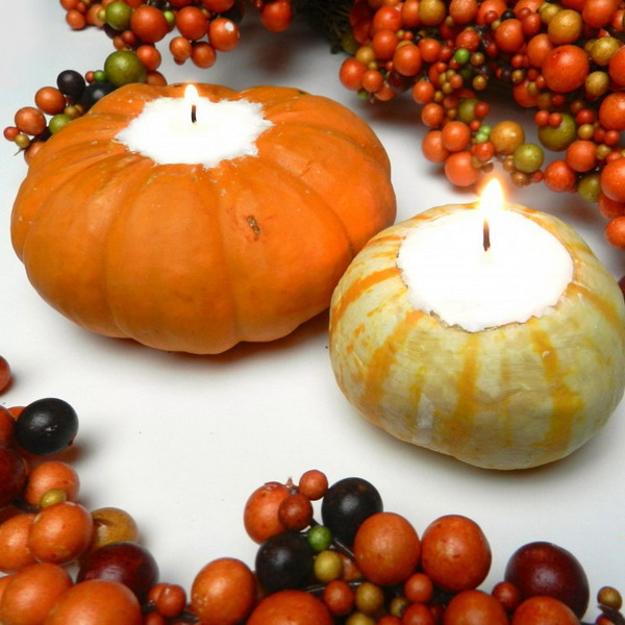 More from make decorations

Creative Easter ideas offer many quick and easy techniques for spring eggs decoration. Instead of dyeing eggs, try decoupage turning Easter...
and enjoy free articles sent to your inbox