Green Wall Design with Salvaged Wood and Decorative Corten Steel in Laguna Beach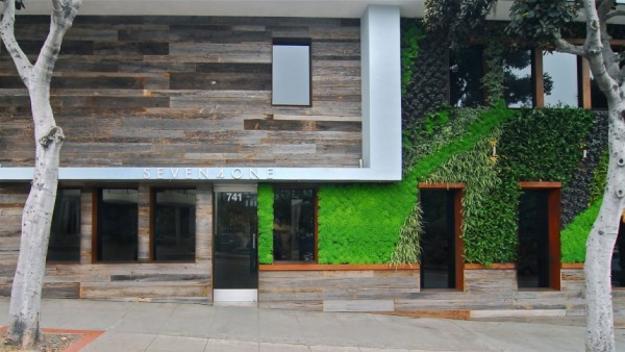 Salvaged wood and green plants for modern exterior wall design
architectural designs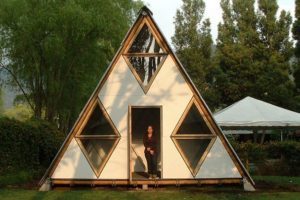 Green wall design represents a modern architectural trend and reflects traditions in garden designs, creating gorgeous living walls with plants. Salvaged wood and Corten steel make a statement, improving the appeal of contemporary architectural designs and connecting people to nature in the most elegant, pleasant, eco-friendly way.
Hotel Seven4one4 is one of the amazingly green architectural designs that feature the beautiful green wall created with living plants, salvaged wood, and Corten steel. A boutique hotel is renovated and redesigned by American architectural studio Horst Architects, www.horst-architects.com/, based in Laguna Beach, California.
Green wall designs, rooftop gardens, and planting more trees contribute to good health and create an eco-friendly and pleasant environment for people living in urban areas. Natural and recycled materials, green wall design ideas and rooftop gardens provide many benefits to the green building and green living.
Green wall design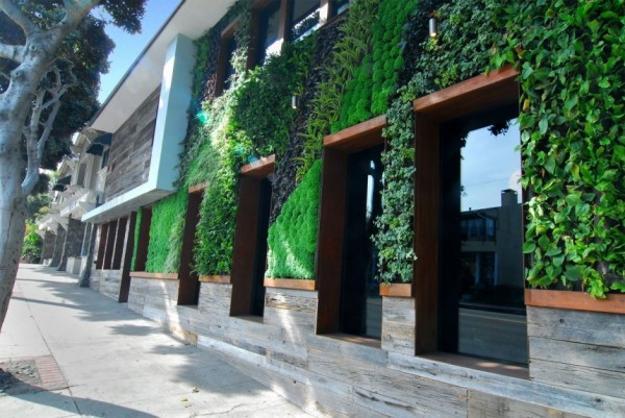 Green wall design adds unique texture and green color of the plants to the environment and create a calming effect on people. Studies show that patients recover faster just by having a lovely view of plants and greenery.
People like a green building with living walls or surrounded by trees and lush green vegetation more that bare stone walls. Green wall design and rooftop gardens block out high-frequency sounds, creating a quieter environment for work or living. Green walls and rooftop gardens are excellent ideas for eco-friendly architectural designs, offices or modern homes situated near airports, by railways and highways.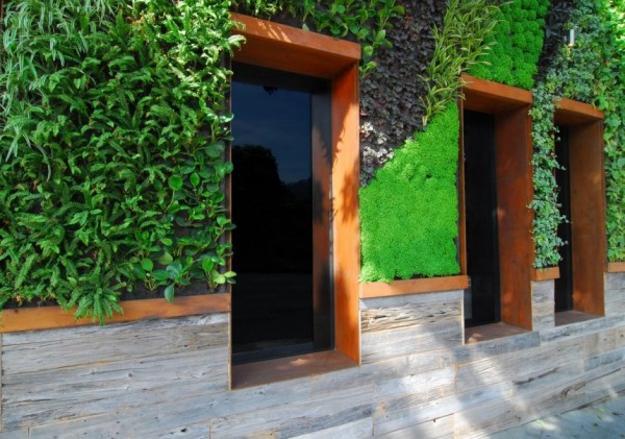 Modern buildings that feature green wall design and rooftop gardens improve the external air quality and help mitigate air pollution levels, lower extreme hot summer temperatures and turn cities into environmentally friendly areas.
Green building, green wall and rooftop garden designs for modern eco homes
Green building ideas, green cast design by Kengo Kuma
Salvaged wood and Corten steel exterior wall
The exterior design of the Hotel Seven4one4 features salvaged wood, Corten steel, and beautiful vertical gardens with various plants. The salvaged timber collected during the demolition of buildings in East Los Angeles provides the precious building material from the early 1900s.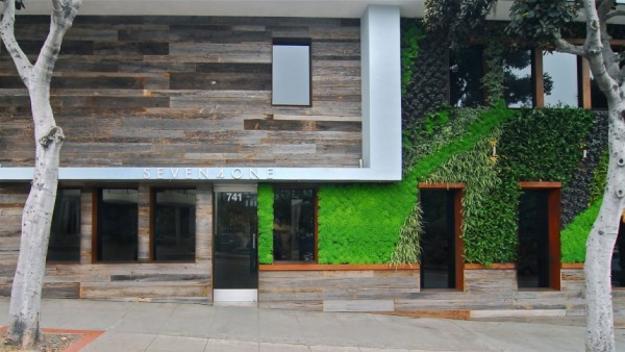 Corten steel exterior design adds a sense of high quality and a touch of vintage style to the two-story building with green walls, demonstrating modern sustainable design ideas inspired by the beauty of Laguna Beach hills that surround this gorgeous seaside location.
Salvaged wood wall tiles, modern wall decorating ideas
Modern interior design with salvaged wood, eco-friendly Guest House design in Taiwan
Corten Steel has gained a worldwide reputation for its use in contemporary art and design. It is used extensively in modern architecture due to its attractive patina which is aesthetically pleasing to the eye. Corten steel, which is a copper-chromium alloy, is a weather resistant steel which was designed to serve as a structural material for a variety of industrial applications. It adds a glamorous, chic touch to modern house exterior design and looks terrific with contrasting salvaged wood and green plants.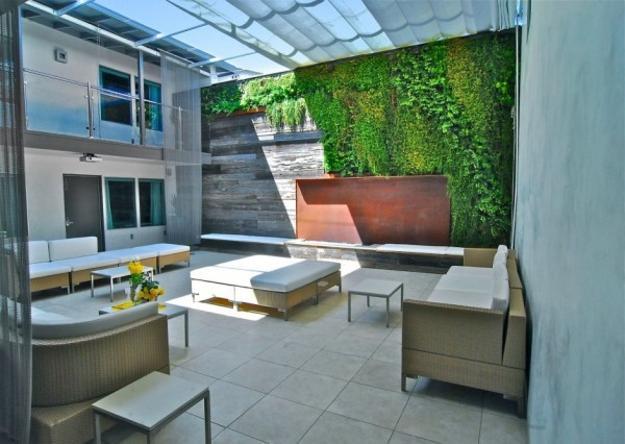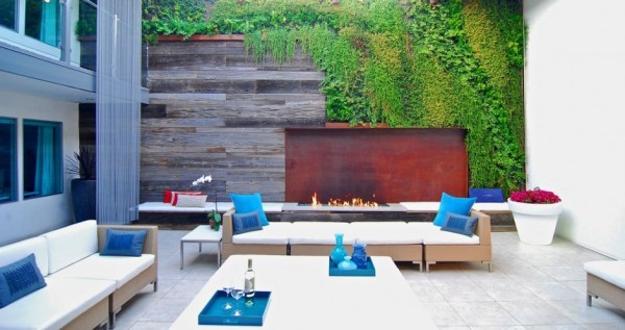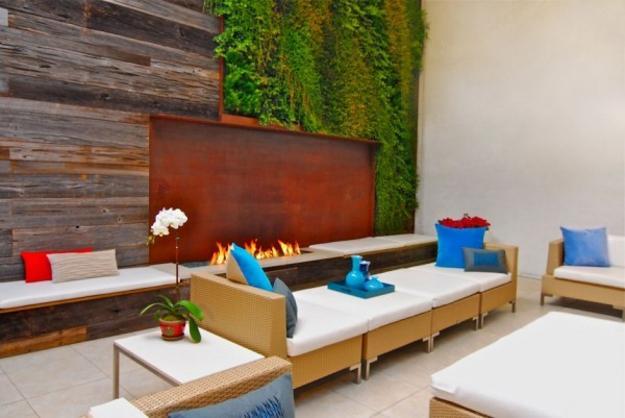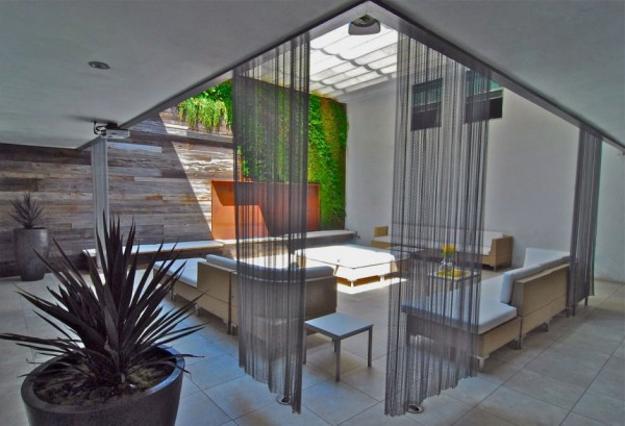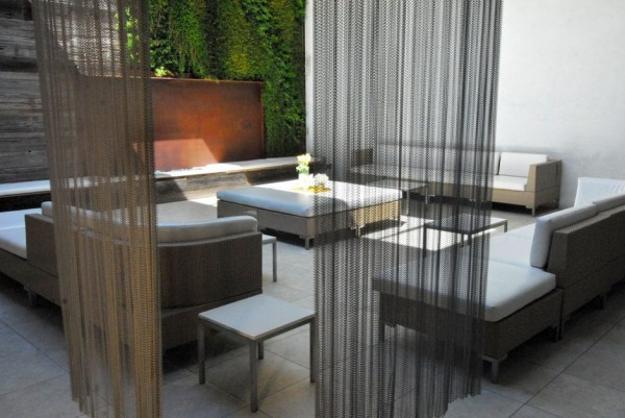 Modern house design in Japanese style celebrates the functionality and elegance of minimalism. Airy, bright rooms look inviting and comfortable. Natural...
and enjoy free articles sent to your inbox