Green Building Ideas, Green Cast Design by Kengo Kuma

Green Design Ideas

Plants and Flowers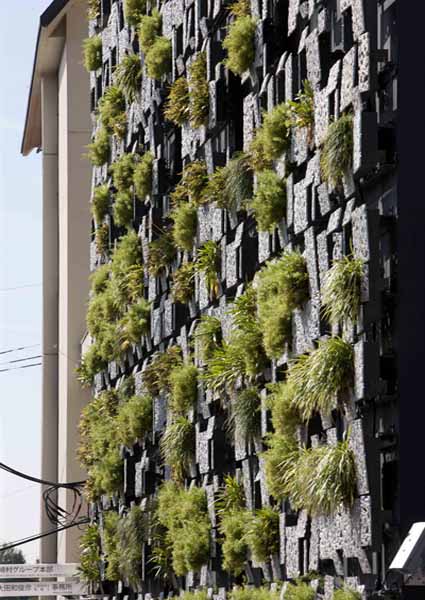 Eco friendly modern architectural design, green building with plants growing in wall containers
eco friendly products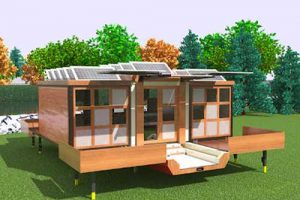 Green building ideas reflect contemporary architectural and interior design trends, blending modern architecture with nature and reconnecting people with the natural world. Green Cast is a green building with plants growing on its walls designed by Japanese architect Kengo Kuma.
Green building ideas from Kengo Kuma and Associates, kkaa.co.jp/ include adding green plants to the existing walls of this modern house to recover the place and creating a unique pattern and new elements with green bushes for impressive, attractive and eco friendly house exterior design.
Green building with plants growing on its faceted wall presents the interaction of the nature with modern architecture and provides more comfortable and pleasant environment for people inside, creating a universally appealing look.
Eco friendly house design, green building with plants in wall containers
The faceted wall with green plants adds unique house design and surface texture to the way the street looks, creating a harmonious blend of modern architecture and natural environment, mixing man-made materials and organic forms, designed by the nature.
This green building is located near the train station in Odawara, Japan. The ground floor features transparent walls with glass doors. The first floor facilitates a clinic and pharmacy while the upper floors are used for offices.
Modern green building with wall garden
Green building grows plants using decayed styrene form on the walls. The planters are comprised of aluminium panels, made in mono-block casting. Each panel is slanted, and plant containers appear to be organic, blending well with green plants.
Garden house design, Green ideas for eco homes
How to build an eco friendly house on a budget
Watering hoses, air reservoir for ventilation and downpipes are installed behind the aluminum panels so that the front wall can accommodate an entire system for this green building.
Green plants growing on green building wall
The pipes deliver rain water to the aluminum die-cast containers for plants, keeping the green building structure organic, alive and attractive.
Green building, green wall design and rooftop garden for modern eco homes
Green roof, sustainabl architecture and rooftop gardens
Eco friendly modern architectural design, green building with plants growing in wall containers

From traditional ceramic tile designs to trendy wood-like, shiny metal, and mesmerizing glass, there is seemingly unlimited ways to brighten up...
and enjoy free articles sent to your inbox