Fall Decorating Ideas Adding Warmth to All Home Interiors

Decorating Ideas

Furniture Accessories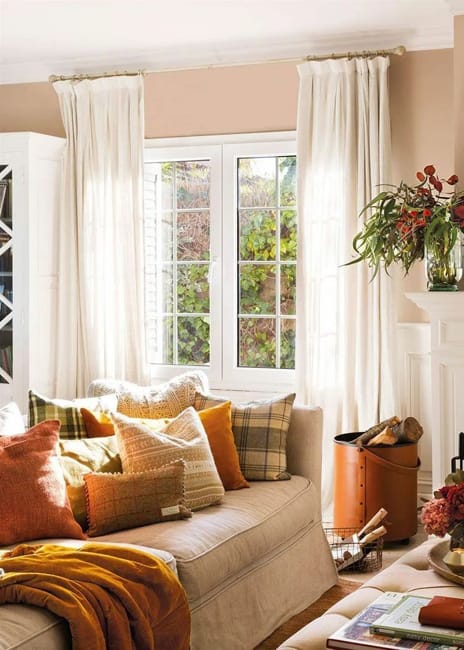 Orange color, fall decorating ideas
home interiors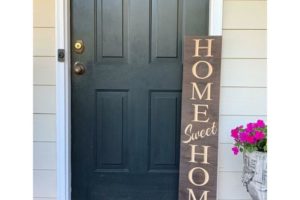 Fall decorating ideas reflect our instincts to add warmth to our homes and heat everything up with beautiful, rich, and fall colors. Fall changes things around us, layering warm pastels and mixing them with neutral color tones that bring calmness and create coziness.
Fall decorating with warm colors is a natural response to the beautiful season. Fall accents can work with all color schemes and give home interiors a pleasant autumn look. A mix of warm textures and rich colors, combined with neutral color tones, is an excellent interior decorating idea to bring gorgeous fabrics and fall accents into lush home interiors.
Physalis accents, warm fall colors in interior decorating
Beautiful garlands, fall decorating ideas
Fall color schemes inspired by nature
Fall decorating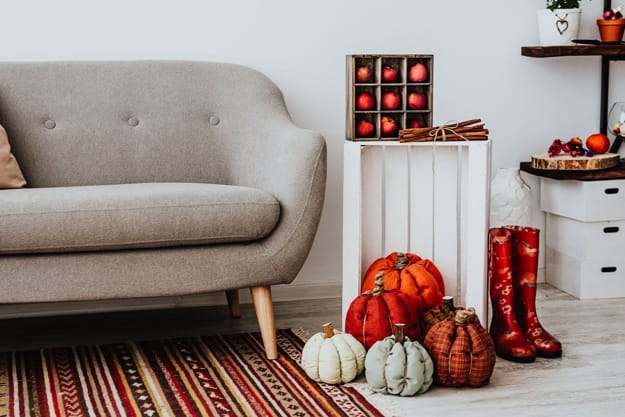 Textiles
Floor rugs and throws in warm colors or featuring seasonal patterns make beautiful home decorations that celebrate the season and welcome the changes. Beautiful wool or faux fur throws add coziness to a living room sofa, while soft pillows accentuate fall decorating and add comfort to the seating area.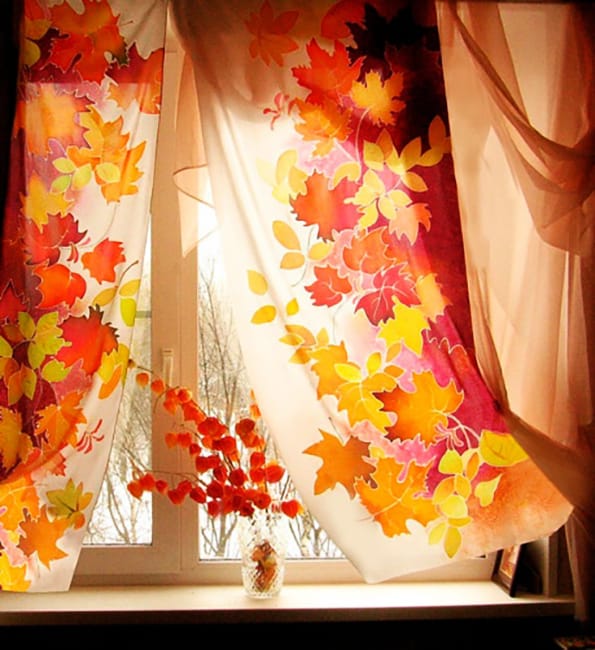 Natural materials
Fall flowers and branches or autumn leaves are excellent accents that connect your home interiors with nature. They look beautiful in a vase with acorns, chestnuts, or pinecones. Also, you can add dry foods to your centerpiece ideas. It is cheap, eco-friendly, and fabulous.
Fall flowers and interior decorating ideas
Charming accents add warmth to modern interiors
Decorative accessories
Additional panels and warmer draperies are excellent ideas for fall decorating. They give a classic look and warm feel to living room designs. Shiny surfaces and colored glass items brighten room decorating, reflect light, and make home interiors appear exquisite, bold, and elegant.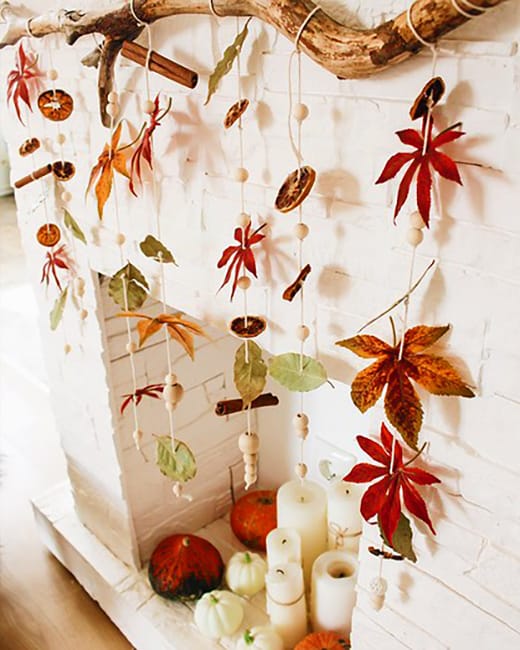 Fall colors and textures
Decorative fabrics and upholstered furniture make rooms feel warmer and cozier. Table decoration with colored glass items, crystal accents, and natural materials, like autumn leaves, seasonal vegetables, branches, moss, and acorns, adds richness to fall decor. A mix of textures and warm colors is perfect for the beautiful season.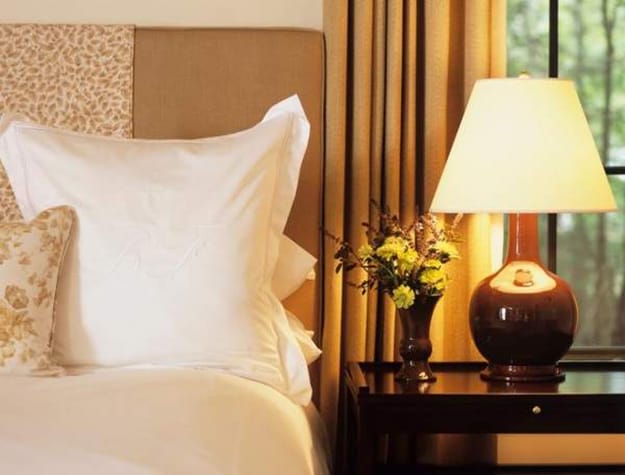 Fall decorating brings warmth into bedrooms and bathrooms. Additional blankets, upholstered bed headboards, soft furniture, candles, and fall flower arrangements are excellent for bedrooms. A tray with a vase filled with your favorite seasonal materials will look beautiful in your bedroom or bathroom. Also, you can add a wool floor rug, a bedding set, towels in rich colors, fall-themed garlands, string lights, and little table lamps with yellow light to amplify the warmth of your fall decor.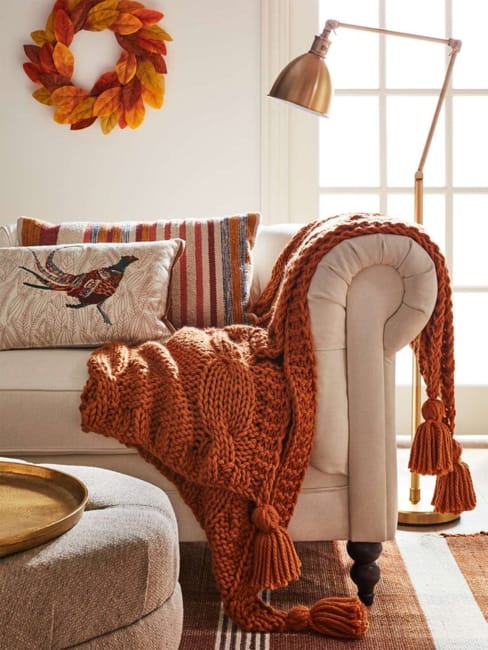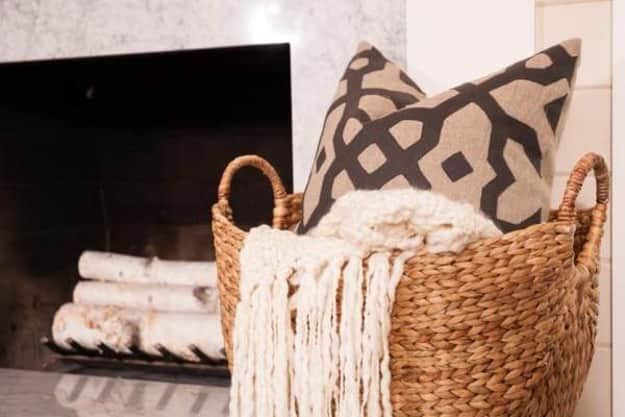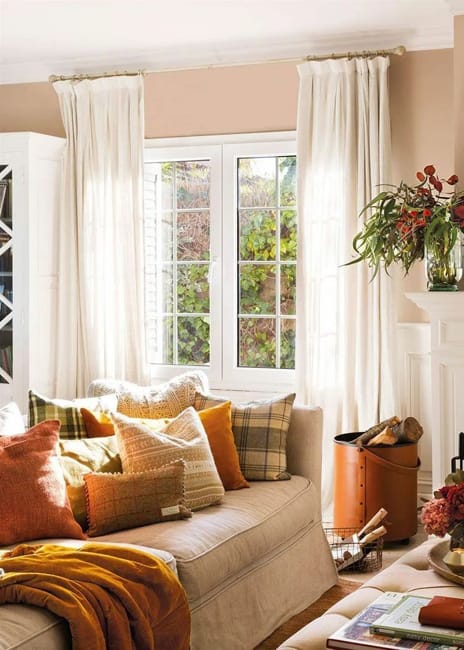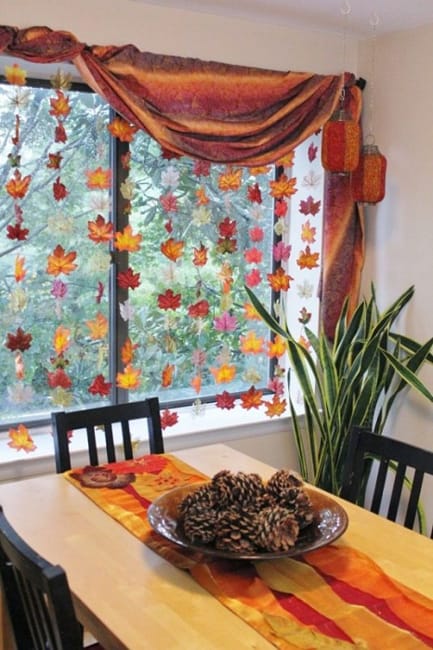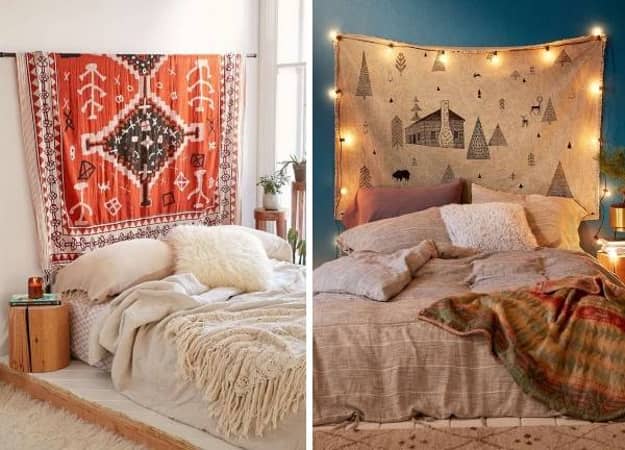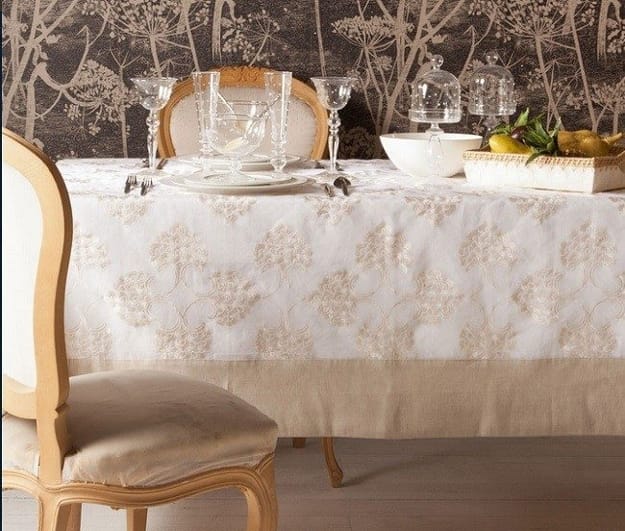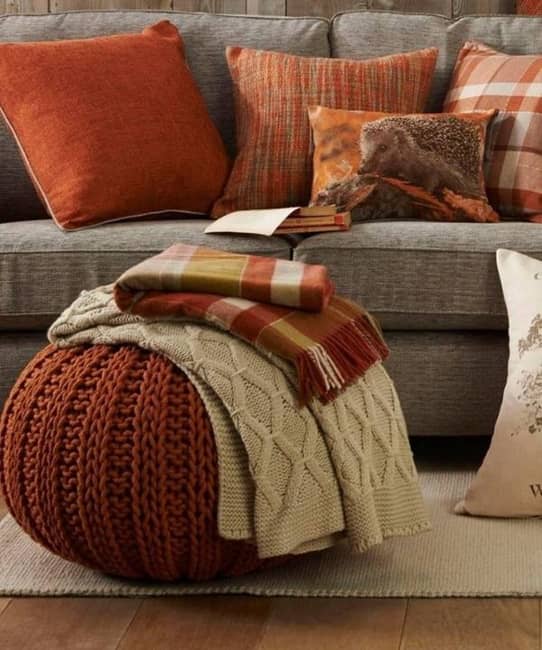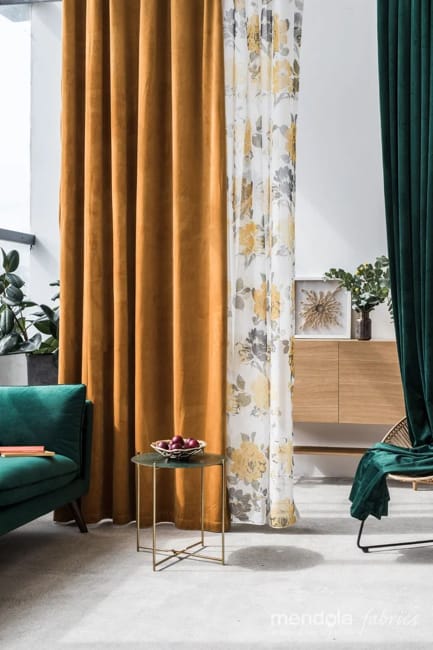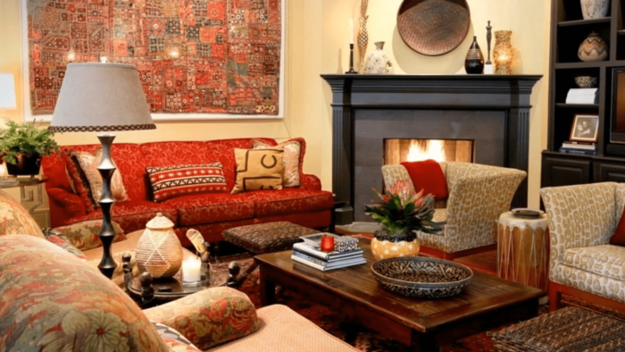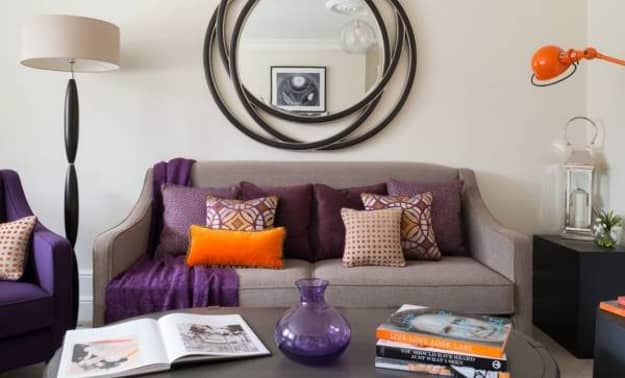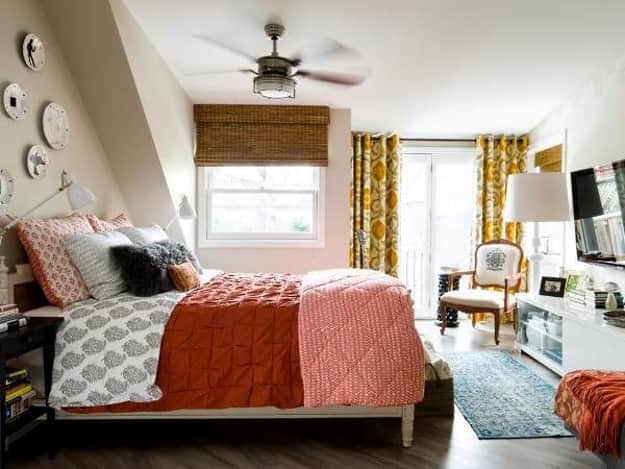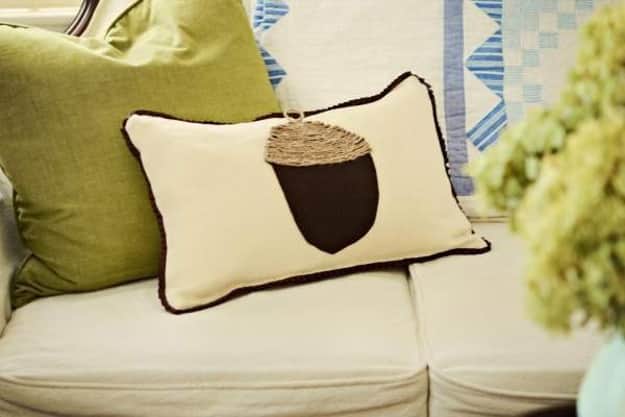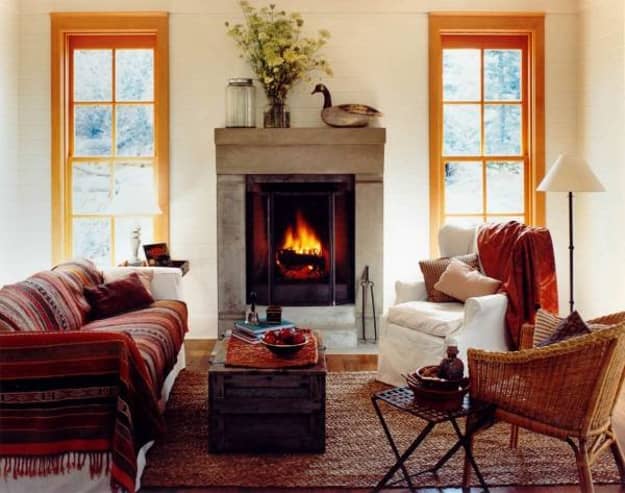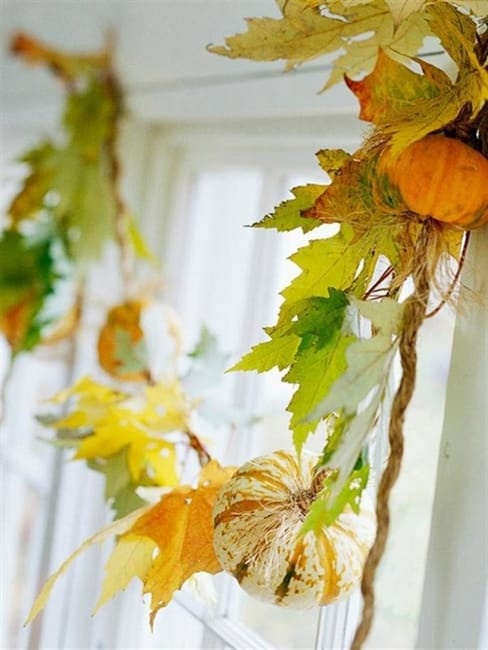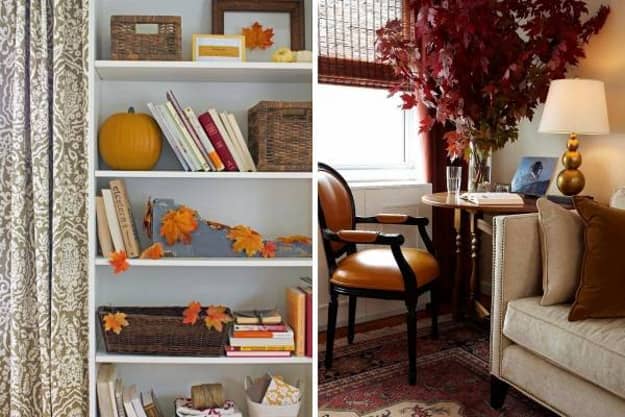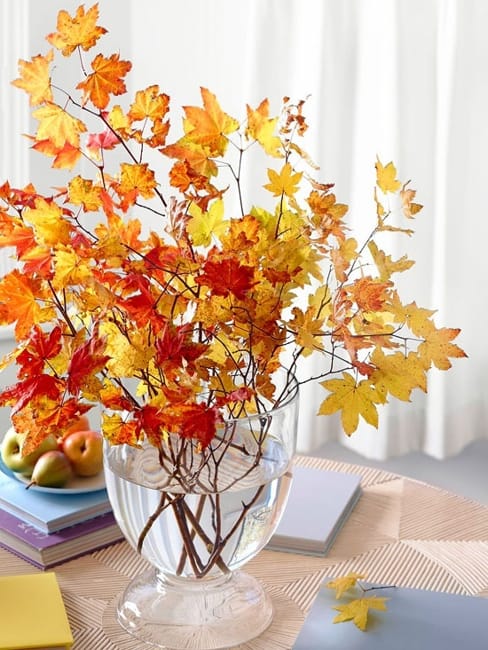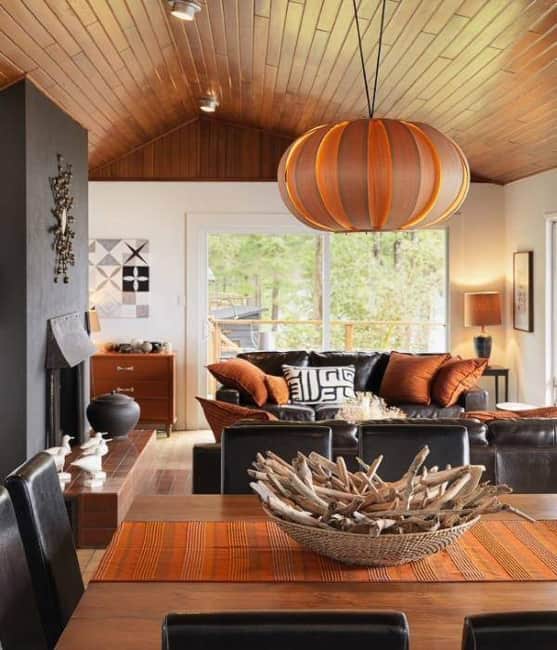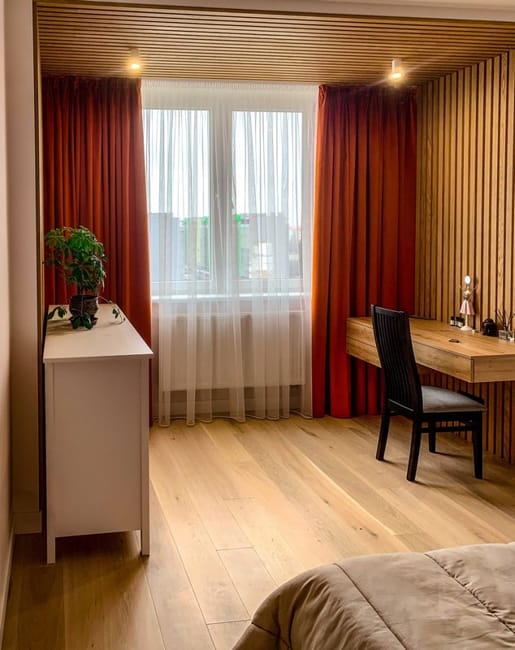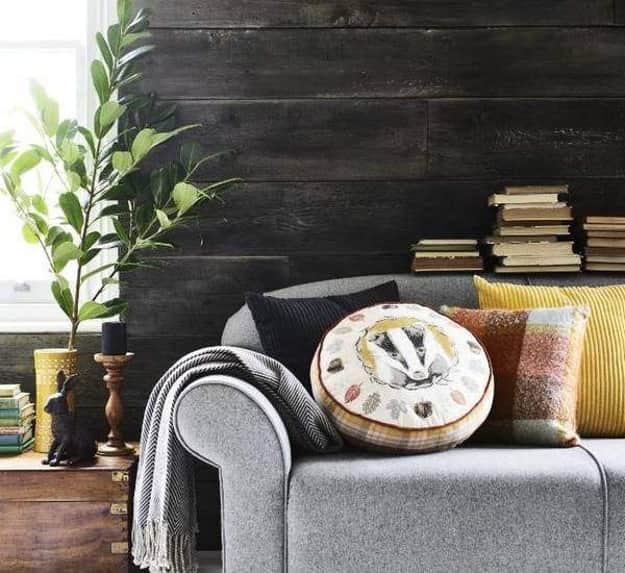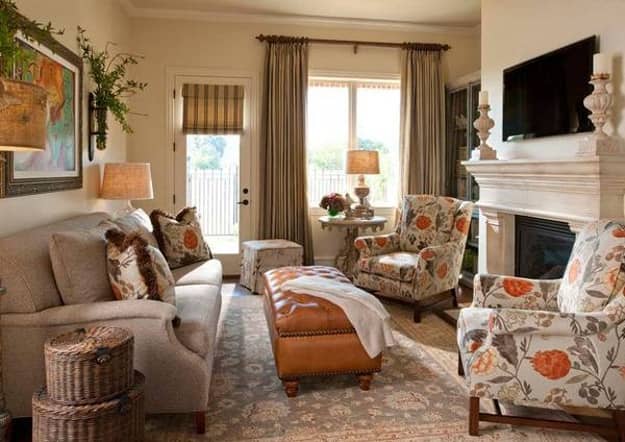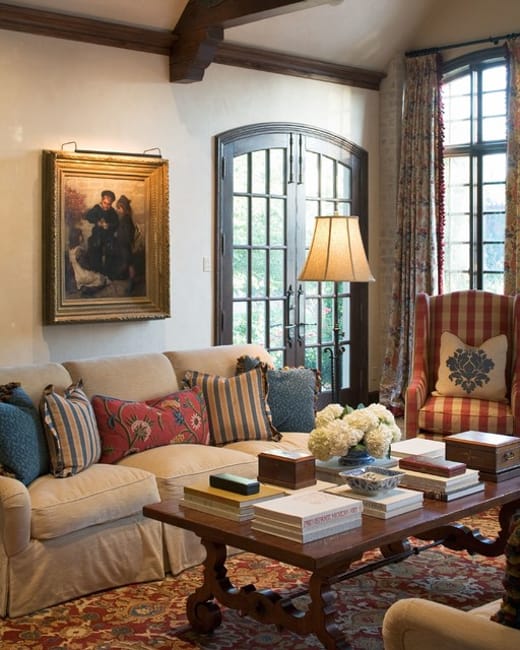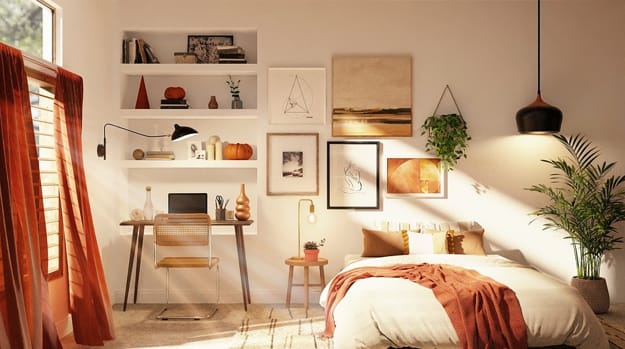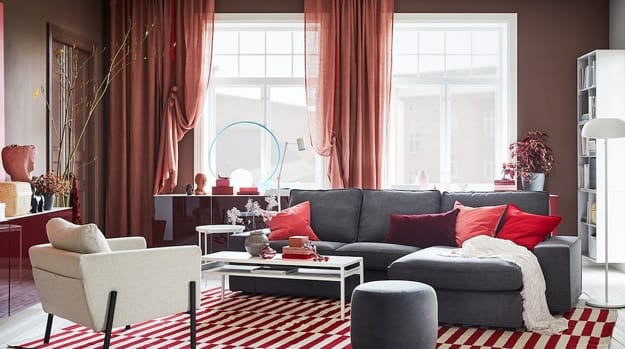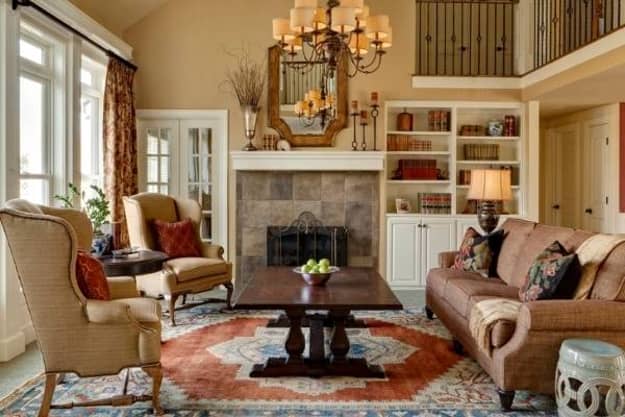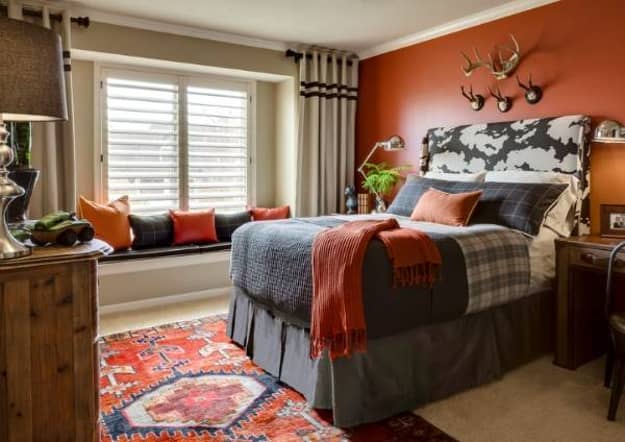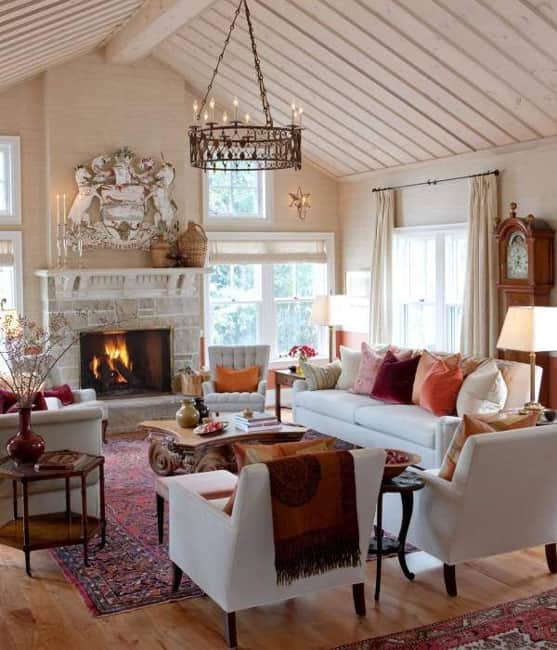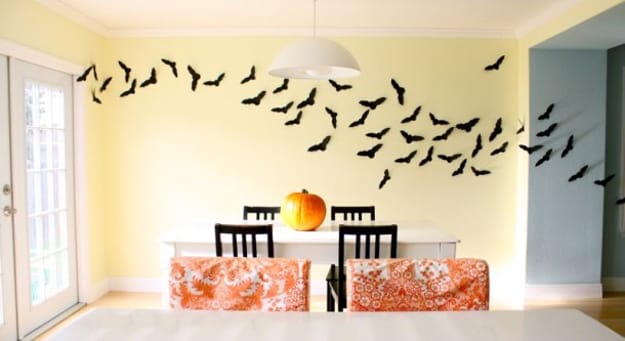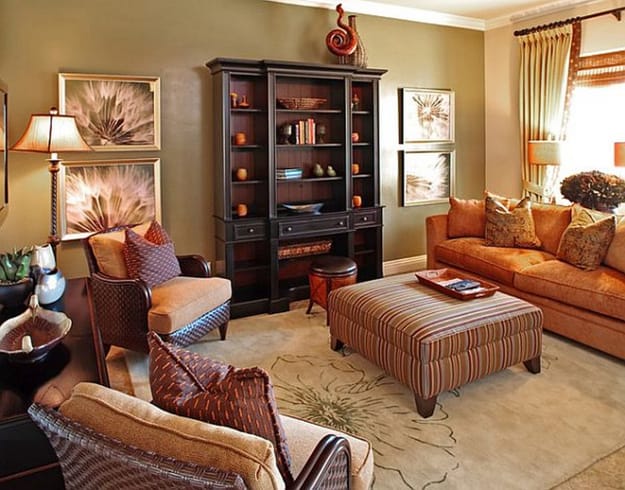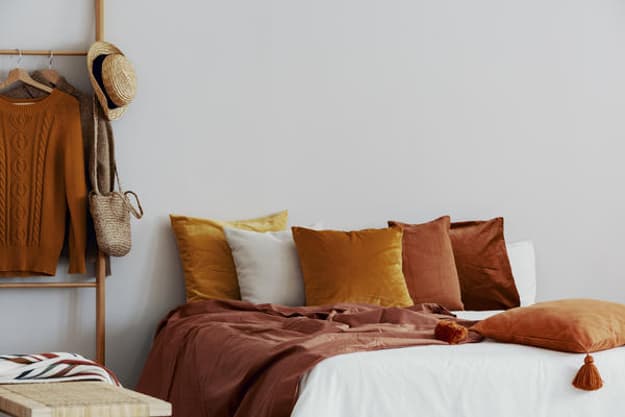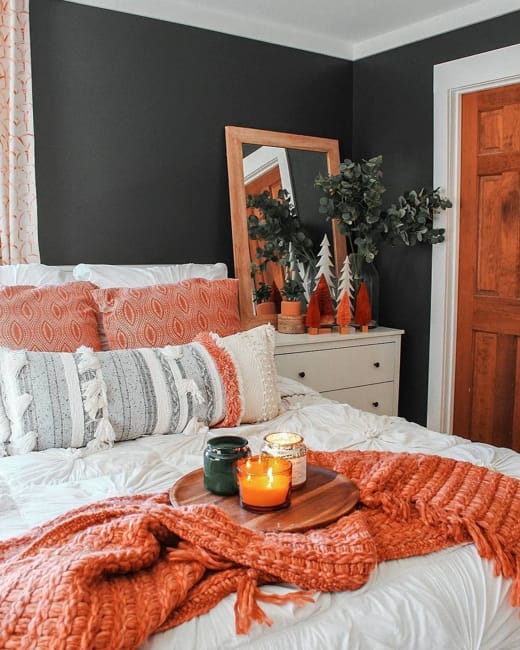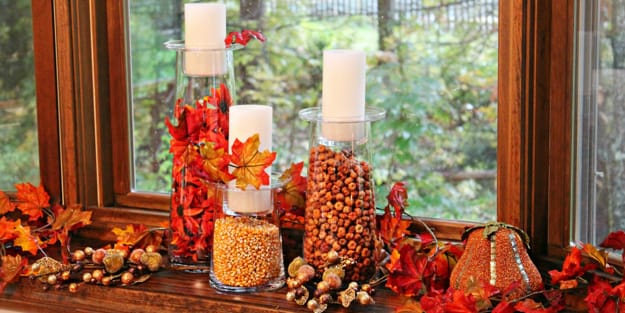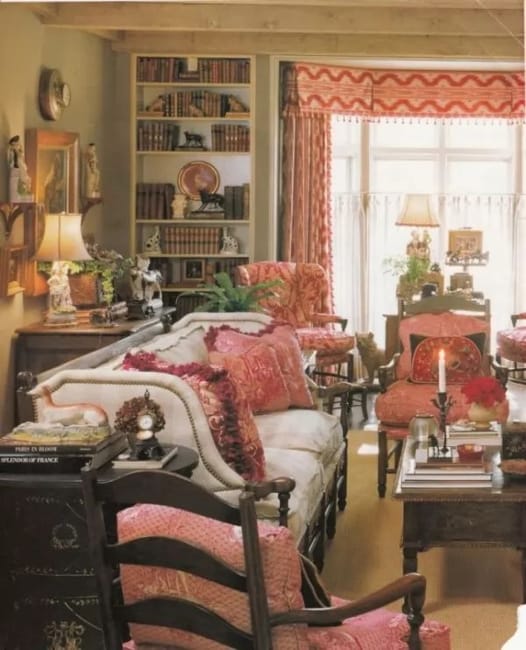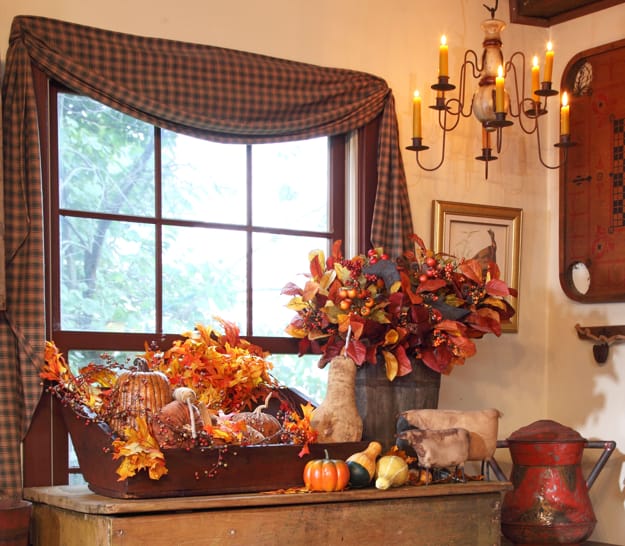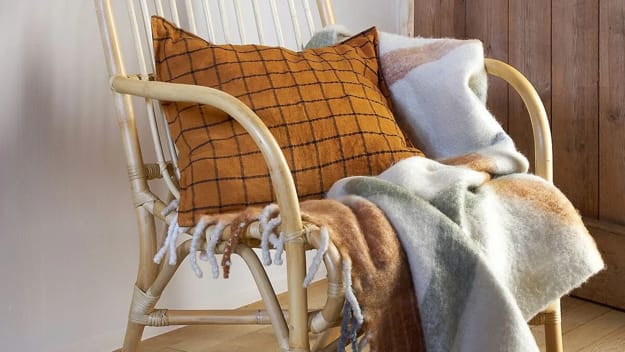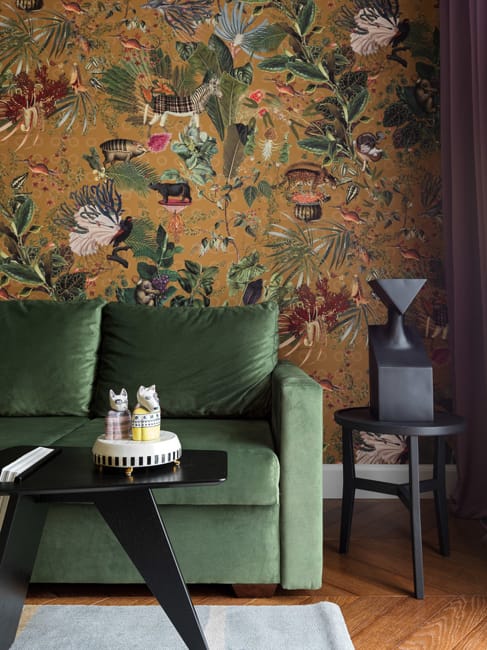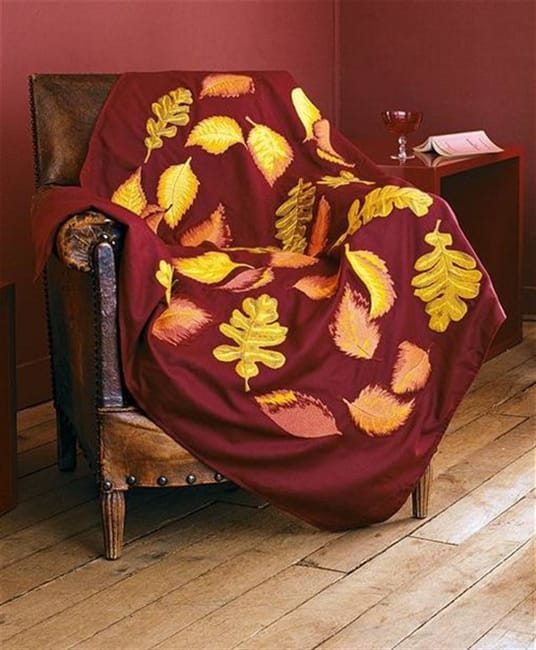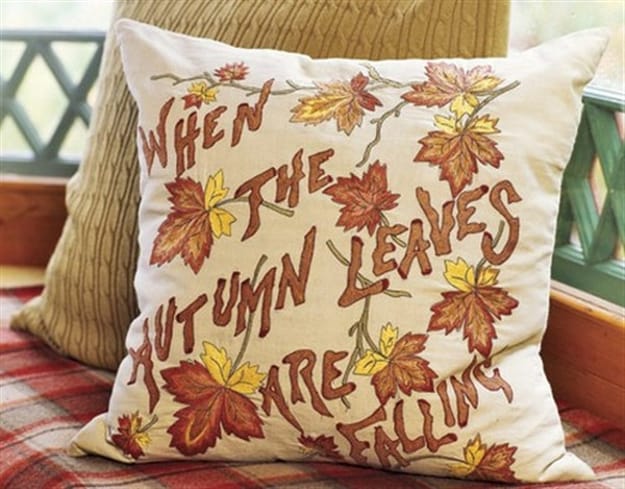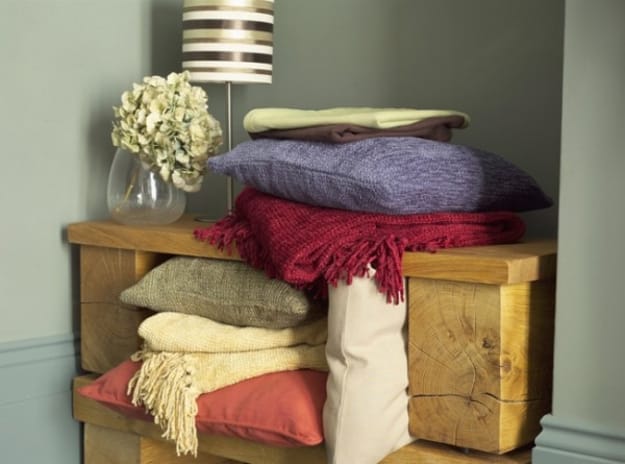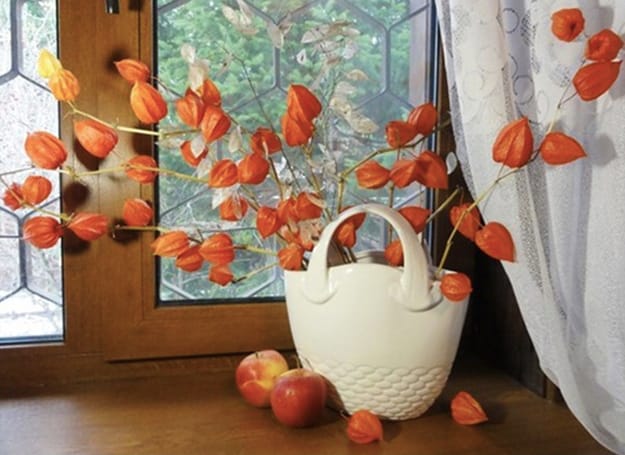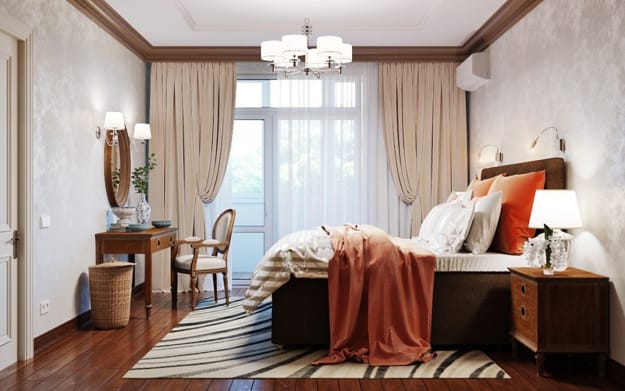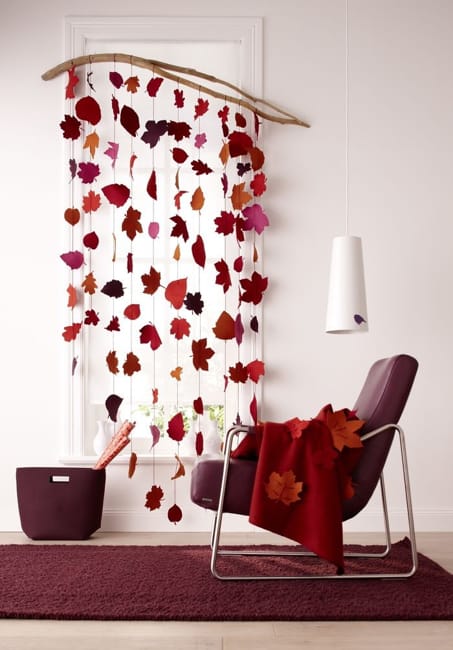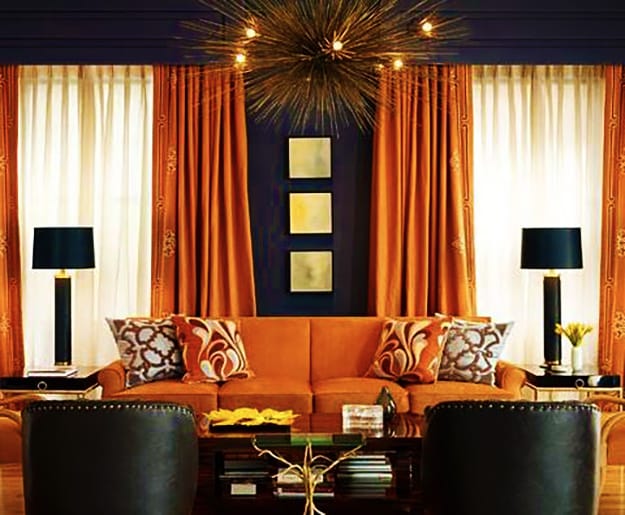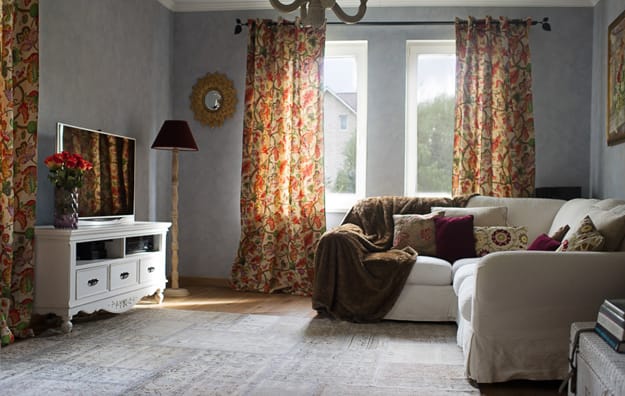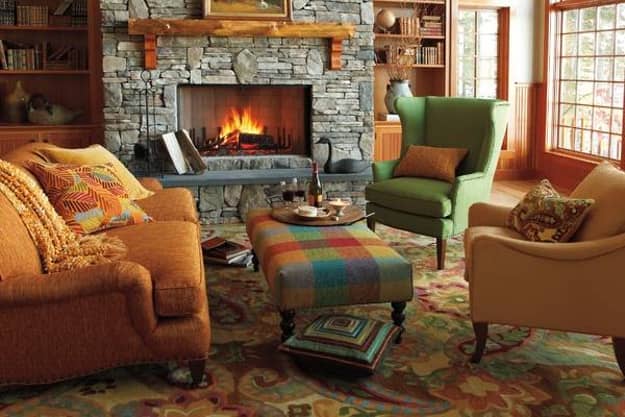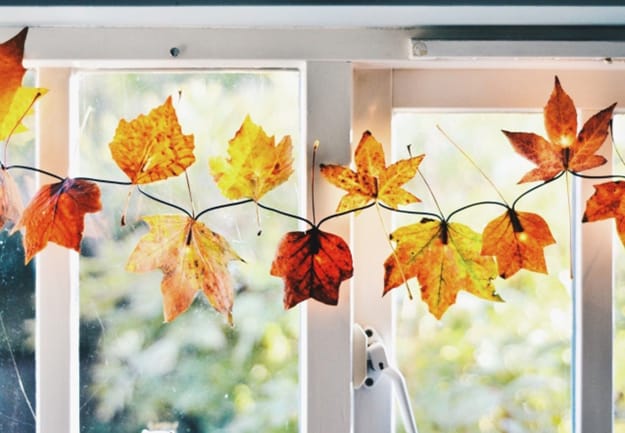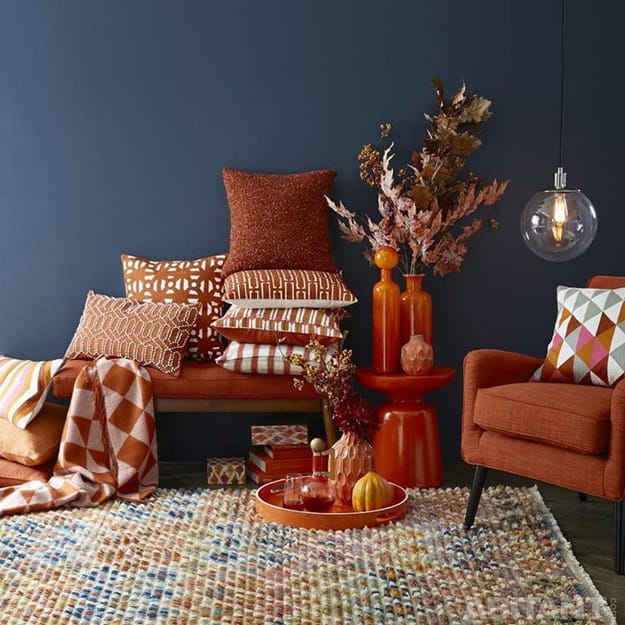 More from interior colors

Bright home interiors and amazing views of the ocean make this beach house a dream place. Large windows, light, neutral room...
and enjoy free articles sent to your inbox