Colorful Home Decorating with Fall Flowers, Inspiring Fall Decorating Ideas

Decorating Ideas

Outdoor Living

Plants and Flowers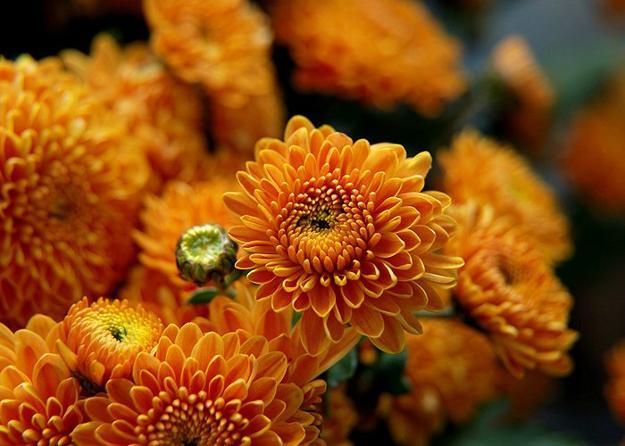 fall colors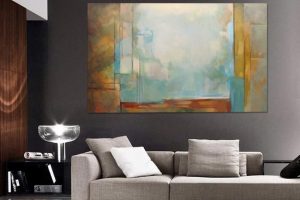 Fall flowers are wonderful home decorations that bring unique aroma, texture and color into home interiors. Home decorating with fall flowers is inexpensive and fun. Whether as outdoor ornaments and yard decorations or flower arrangements for interior decorating, you can never go wrong with adding fall flowers to your rooms in fall.
Blooming in fall flowers show their beauty and grace in the perfect time of the year, offering warm, colorful and festive yard decorations and indoor decor items. Fall flowers brighten the day and add fabulous accents to home decorating in natural style.
Orchids, lilies, sunflowers, daises, freesias and mums are beautiful flowers that bring gracious and romantic feel with fragrant smell into home interiors. Durable and attractive, fall flowers are excellent for any home decorating style, creating versatile and elegant flower arrangements and yard decorations that jazz up indoor and outdoor home decor.
Ideas for home decorating with fall flowers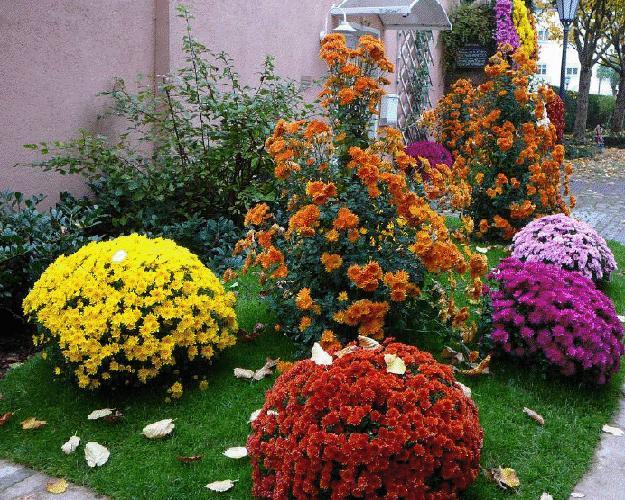 You can keep your garden alive in the fall, growing blooming in fall flowers and using them as natural and cheap yard decorations. By adding selective plants into your borders, beds, around trees and shrubs you can extend the beauty of your outdoor living spaces at least until the first hard frost, if not a little longer.
Selecting strategical locations for your fall flowers beautifies your front yard and backyard designs, bringing vivid and warm color combinations into outdoor home decorating and creating very attractive outdoor home decor.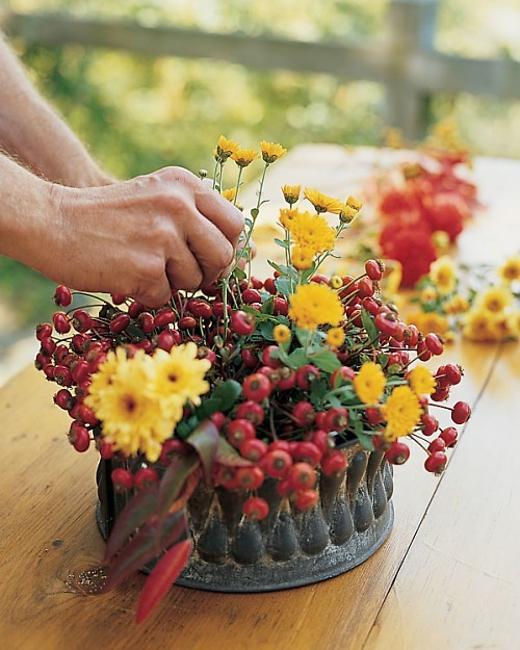 A few of the best fall flowers, like asters and garden mums, are carefree, spectacular and easy to grow. You can mix them with blooming in late summer flowers, greenery, twigs and fall leaves for creating stunning fall flower arrangements and decorating your home interiors in a charming, cheap and natural style.
25 fall flower arrangements enhancing the spirit of Thanksgiving table decorating
15 cute autumn flower arrangements to cheer up fall decorating ideas
Every season represents different colors that people are used to seeing. It makes sense to make gorgeous flower arrangements consisting of fall colors for creative and bright fall decorating. Gifts look prettier, paired with flower arrangements, and your interior decorating appear brighter with strategically places colorful fall flower arrangements. Adding flowers and leaves that represent fall colors to your interior decorating and outdoor home decor looks natural and very attractive.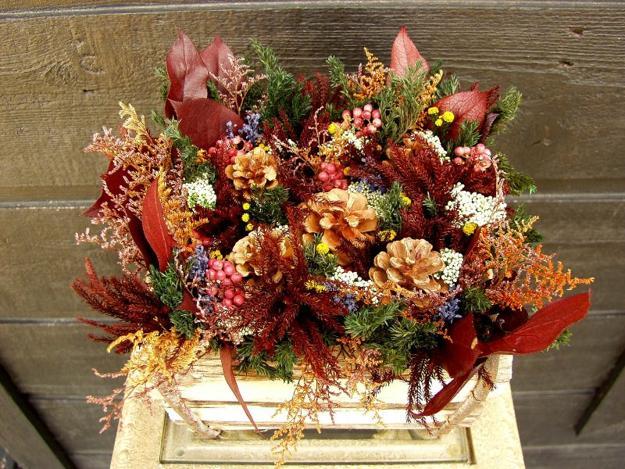 Fall represents a drastic change in colors when it comes to outside scenery. Fall colors are associated with Thanksgiving decorating colors which consist of dark and rich warm red, yellow, orange and deep purple color shades. These amazing, inexpensive, but stunning centerpieces add drama to interior decorating and bring fresh feel into your rooms.
22 colorful fall flower arrangements and autumn table centerpieces
18 fall flower arrangements welcoming guests at your front door
Vibrant flower beds and fall flower arrangements make wonderful fall decorations. Baskets and flower pots, buckets and properly themed vases with fall flowers, twigs, leaves, fruits and vegetables are just a few beautiful examples that will make your front yard and backyard ideas look perfect in fall.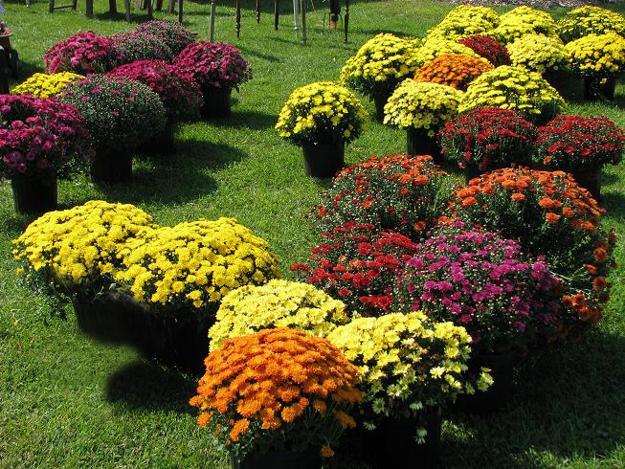 There are many different ways in customizing fall flower arrangements and creating unique yard decorations for the fall season. Bouquets and flower arrangements can have small pumpkins or guards, fruits and vegetables that are often associated with the fall decorating.
How to create fall flower arrangements in handmade pumpkin and gourd cases
Pumpkin flower centerpieces, fall table decorations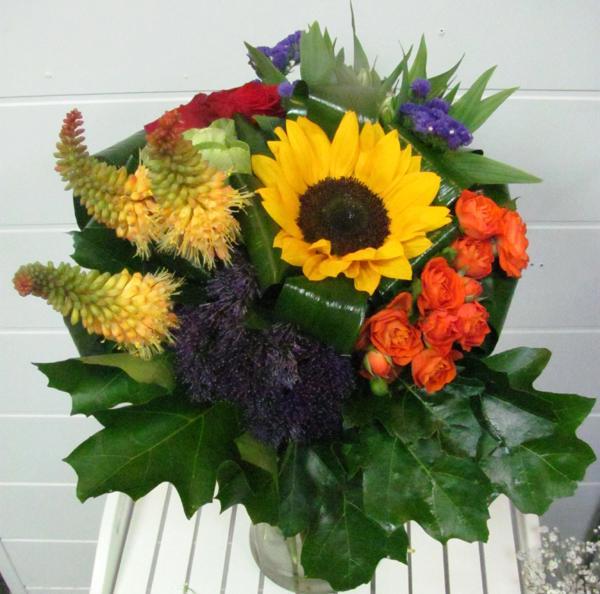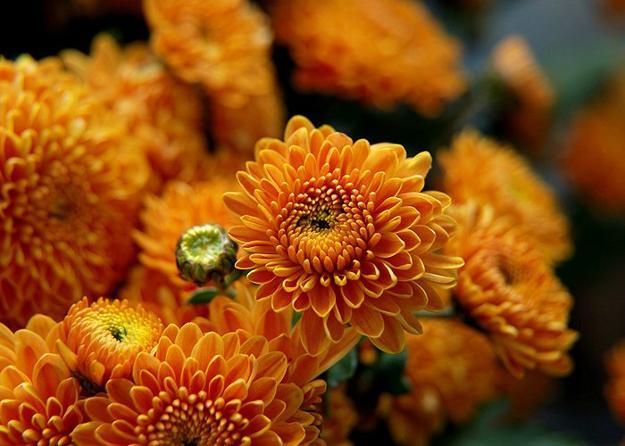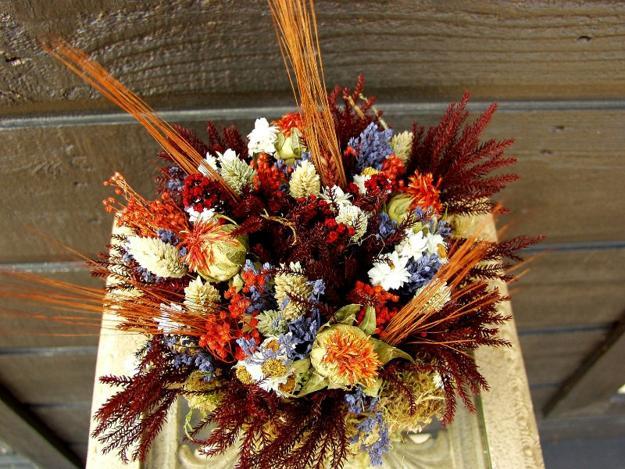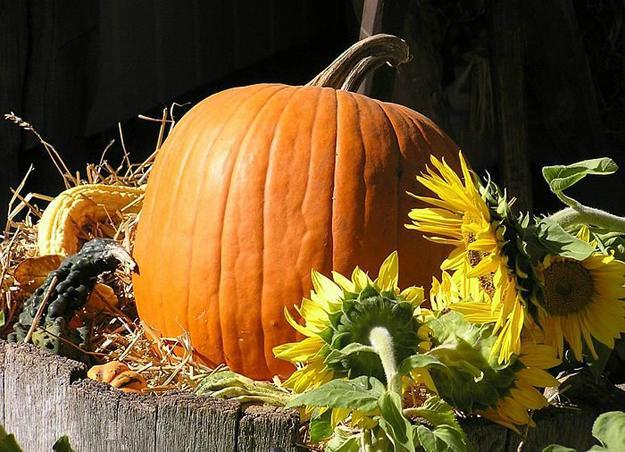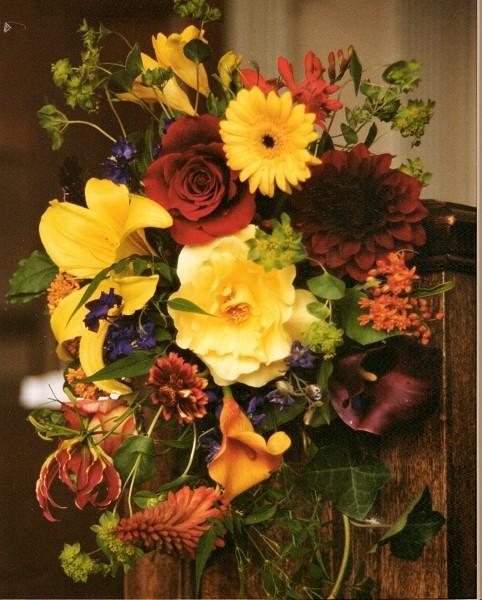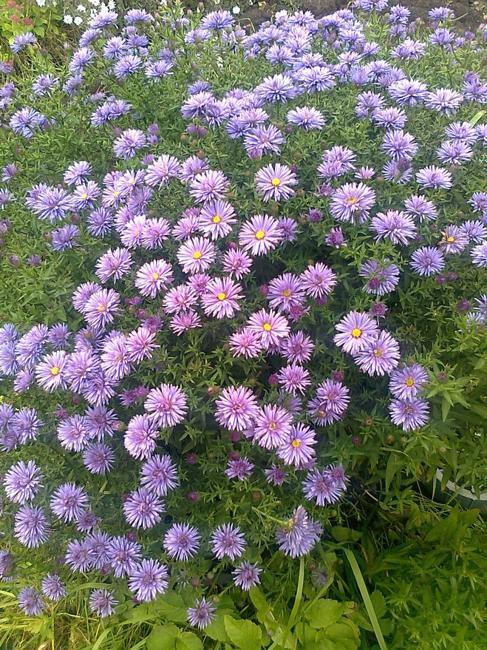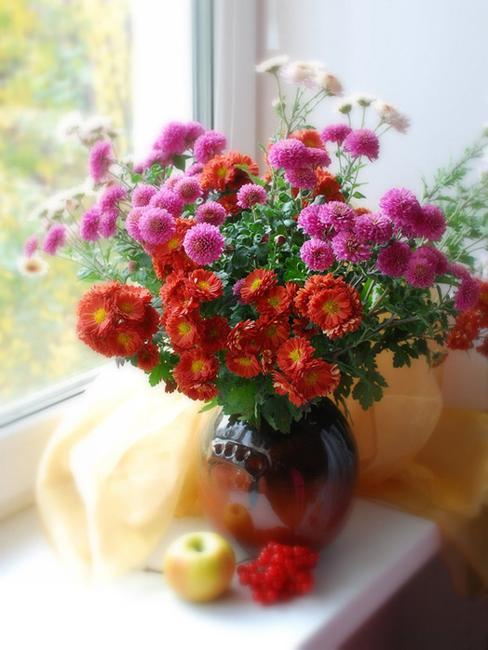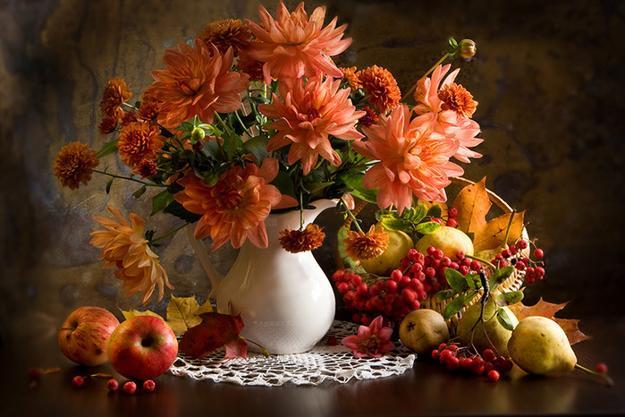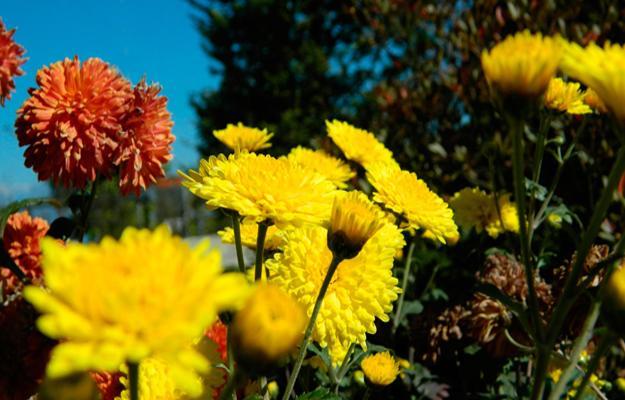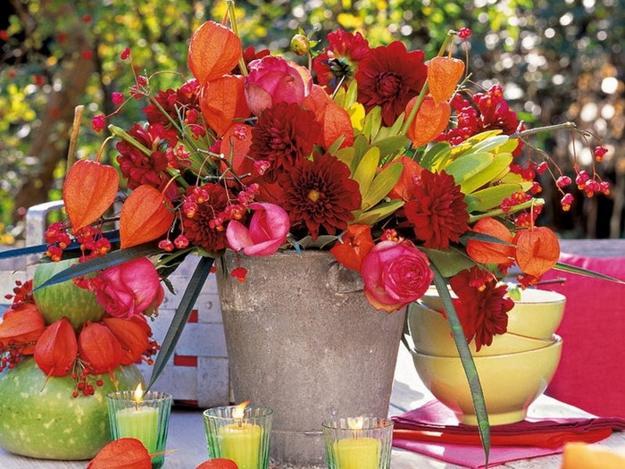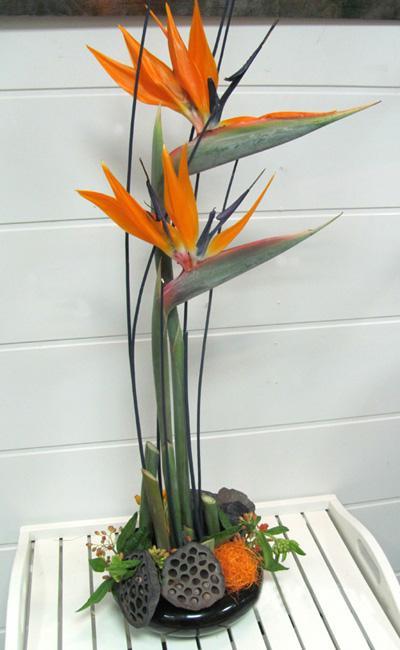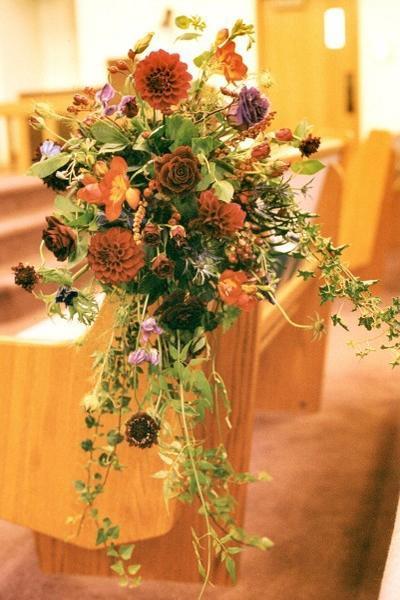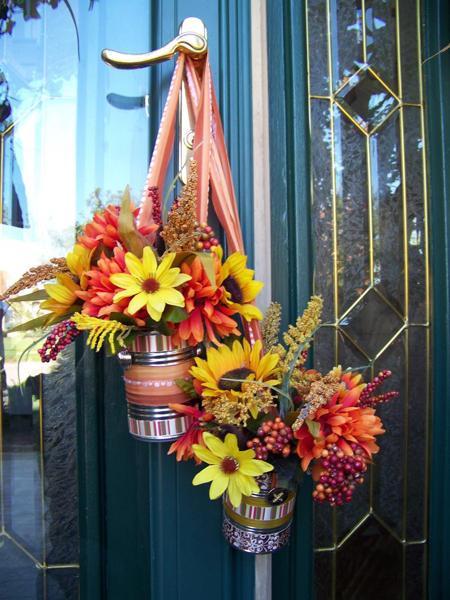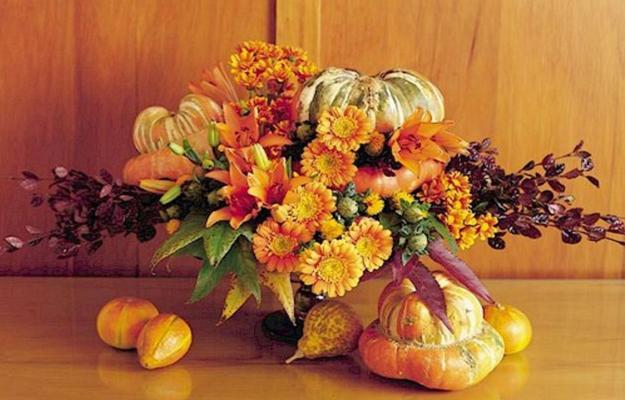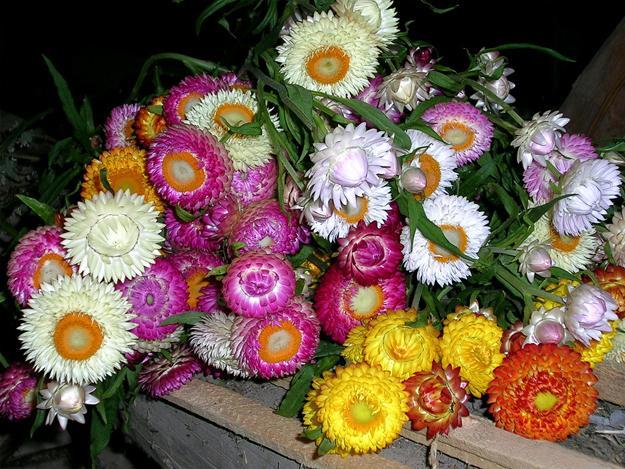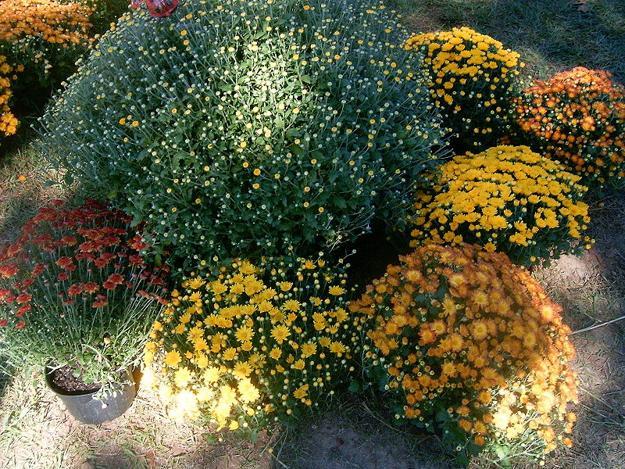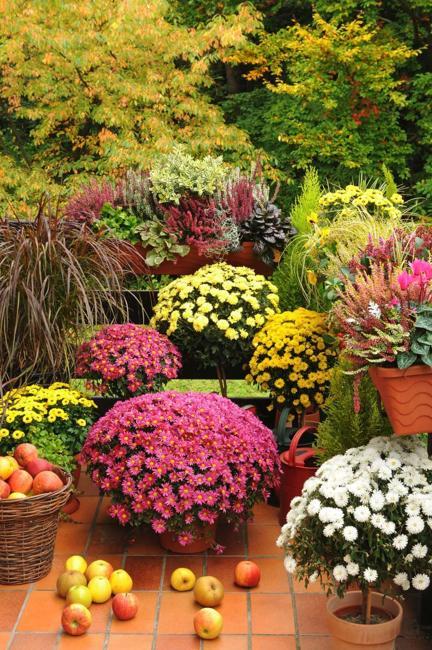 More from decorating with flowers

Fabulous designs take modern food decoration ideas to the next level blending innovative concepts with traditions and exploring new ways to...
and enjoy free articles sent to your inbox