4 Simple Empty Wall Decoration Ideas to Declutter your Home Interiors

Clutter or Treasure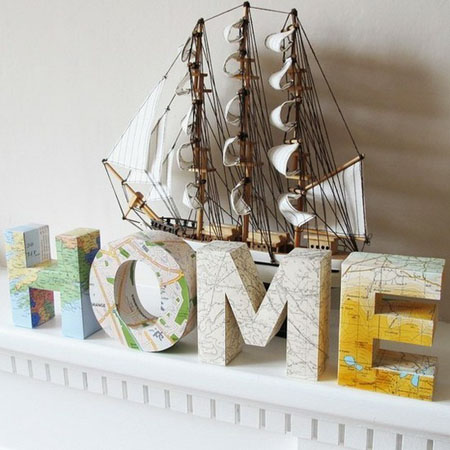 empty walls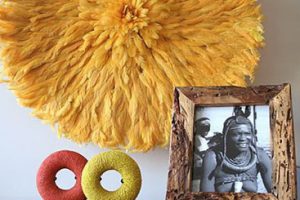 Simple empty wall decoration ideas, that incorporate useless items into modern interior design, offer attractive ways to declutter your home interiors and create unique and modern wall decoration in more spacious rooms. Creative wall decorating with clutter is inexpensive and interesting, cheap and unusual. Empty wall decorating with clutter works well for many interior styles, from eclectic to country cottage, adding charm to clutter free home interiors.
You can use tapestry or quilt pieces and design stylish wall artworks for attractive interior decorating. You may want to collect clutter items for a nautical wall collection and use useless items to transform empty walls in your craft room or home office. You can decide to use old souvenirs and room decor items that you bought on vacations and create tropical or beach cottage, mountain challet or fish cabin wall decoration, following trendy interior design ideas, inspired by nature.
Designing an abstract wall art or a collection, made of old and broken things, are great wall decorating ideas also. Interior decorating with clutter is a particularly useful idea for apartment decorating, where you don't want to paint an empty wall. As a creative interior decorator or a home stager, you need to improvise, decorating with clutter items, saving money on wall decoration and having fun at the same time.
Simple wall decoration ideas to declutter your home
Decorating with old picture frames, cheap wall decoration ideas
Juju hats and wall decoration ideas
Colorful paper flowers, contemporary wall art ideas
1. Empty wall decorating with letters
Paint a rectangular or free shape plywood piece. Make letters of used clothes, wrapping paper or wallpaper leftovers, small carpeting or decorative fabric pieces, matching interior design colors and writing meaningful or funny words and phrases. Use large letters or come up with your own writing style, and you will have a special wall decoration that is perfect for creating unique and personal contemporary interior decorating and decluttering your home.
Write the word in English and other languages to create dynamic and meaningful wall decor ideas for empty walls. Use different colors, style, decorating materials or textures for every word or letter, it will add more interest to your interior decorating design. Translate your word and learn about another culture, talk to your friends or use dictionaries on internet for creating unique and meaningful room decorating.

2. Empty wall decorating with fabrics
Small pieces of wrapping paper or wallpaper leftovers, small carpeting or decorative fabrics, and used clothing from closet, that clutter your home interiors, can be used for making colorful panels for empty walls. Large tapestry, textile items or covered with decorative fabric old picture frames offer attractive interior decorating ideas for an empty wall.
Colorful and unique wall decor art pieces work well with modern home decor in any style. All you need is to select matching room decor colors for harmonious and balanced interior decorating design.
3. Empty wall decorating with wood or metal
Framed pictures, paintings, photographs and empty picture frames, made of wood or metal, are used in modern interior decorating also. They can add simple geometric shapes to elegant room decor or be positioned like on tree's branches for very artistic interior decorating design.
4. Empty wall decorating with a large object
You can bring real dry branches, fix them on an empty wall and hang embroidery or quilt decor items on them. It will create an impressive, large tree-shaped abstract wall art piece. Old keys or lids, grouped together, framed or fixed on a board, are unique, inexpensive and simple wall decor ideas for your decluttered home interiors.
Modern wall decor ideas
Mirror sticker, wall decor ideas for more spacious rooms
Creative wall decorating with clutter in kids rooms
Contemporary carved wood wall paneling
More from home staging tips

Modern interior design trends come and go, and it is impossible to change your home interiors fast enough following them. To...
and enjoy free articles sent to your inbox