Unique Mugs Blending Contemporary Technology into Morning Smiles

Decorating Ideas

Dining Room

Furniture Accessories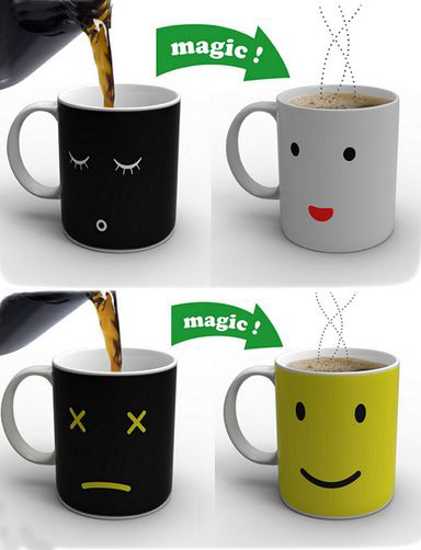 Changing face mugs
VALENTINES DAY IDEAS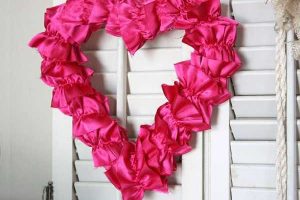 Unique mugs Morning Mug and Monday Mug from Damion O'Sullivan bring smiles and improve your morning. They make you happier on Monday morning.  Contemporary technology turns these thermo-sensitive cups into toys for kids and adults, blending traditional mug design and new material into smiling Morning Mug and Monday Mug for all grumpy in the morning.
These unique mugs make great gifts that will cheer up and help people look at the world with a smile. Pour in hot liquid and see how mugs answer with big smiles. As the material gets warmer the images on a mug start to change. The sad face turns into a happy one, and the sleepy eyes open wide.
You can use less hot liquid to create a different picture. The mug starts to smile, but the eyes stay closed, exactly the way many of us look in the morning. Perfect for mornings, these mugs are wonderful for indoor and outdoor parties, adding more fun to table decor.
Unusual mugs with sleepy and smiling faces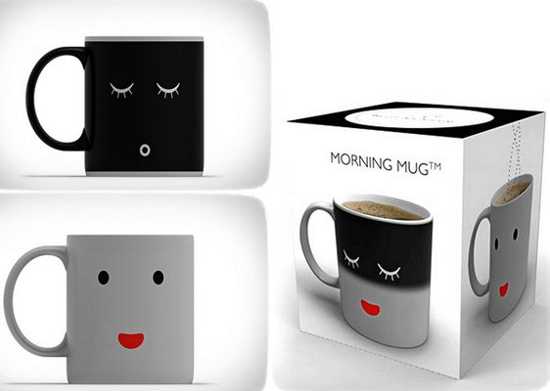 Designer Damion O'Sullivan really understands those of us who need time to wake up in the mornings.  When cold, his morning mugs display sleeping faces white on black. As you pour in the hot coffee (or tea), the mug awakens to greet you with a smile.
Funny and playful, these mugs are excellent for starting your days with a smile and keep smiling till you go to sleep at night. Interesting and unusual mugs make perfect gifts for kids and adults, bringing more smiles and joy into their life.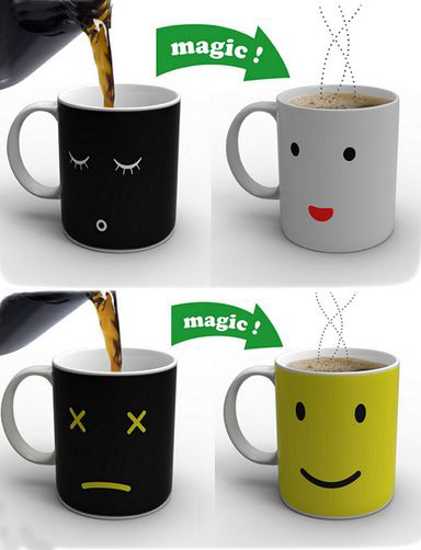 Coffee art, cheap home decorations and eco gifts, 6 reuse and recycle ideas
Creative mug designs in sweaters, modern tableware and table decorations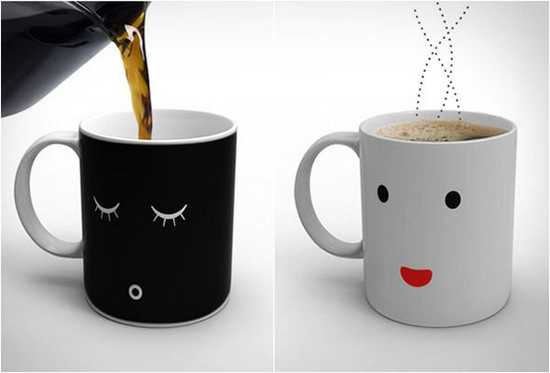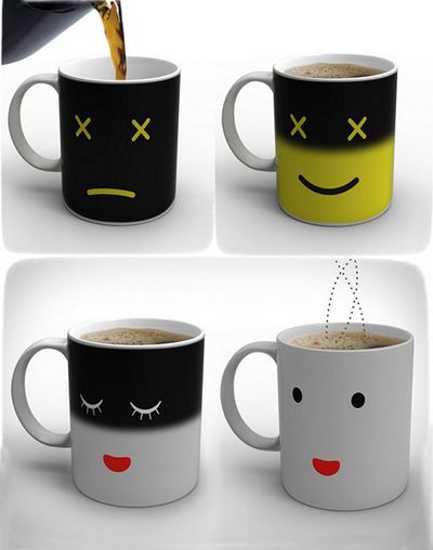 More from contemporary design

Modern house design in Japanese style celebrates the functionality and elegance of minimalism. Airy, bright rooms look inviting and comfortable. Natural...