Creative Mug Designs in Sweaters, Modern Tableware and Table Decorations

Decorating Ideas

Dining Room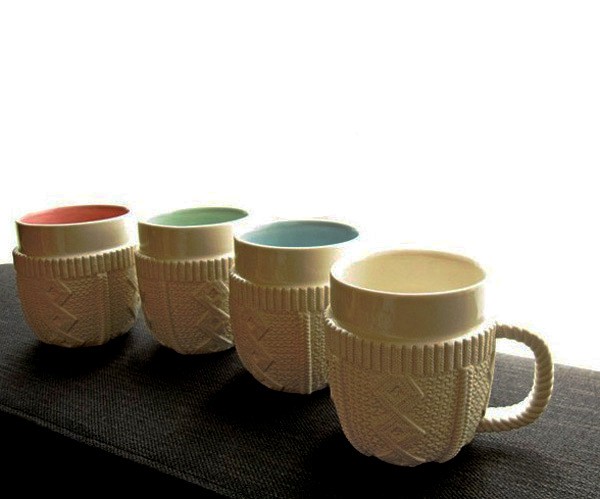 Unusual mugs for winter table decoration
gift ideas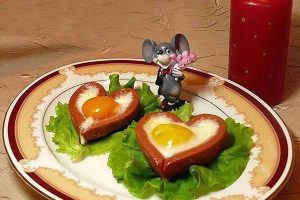 Creative mugs in sweaters look unusual and cute. Sweater Mugs make wonderful gifts for birthdays or holidays and offer interesting table decorations. Functional and very decorative Sweater Mug in soft white cream color brings the softness and coziness of knit fabrics into informal table decorating.
Winter inspired, lovely Sweater Mugs, dressed in soft cream sweaters, will lift the spirit and create relaxing table decor  for breakfast on holidays. Sweaters Mugs look pretty and warm, they are perfect for hot drinks, like tea and coffee, and give a lovely opportunity to relax in style during holidays or just lazy weekends.
Sweater Mug looks familiar and fresh, evoking childhood memories of grandmother's knitting and reflecting creative tableware design ideas. Beautiful knit fabric patterns will add retro charm to table decor with functional and pleasant, unusual and stylish table decorations in sweaters.
Colorful mugs in sweaters, creative table decorations and simple gifts
At first glance Sweater Mugs look simple, but sweaters in soft white cream colors make mugs true table decorations for enjoying peaceful time in style.
Sweater Mugs are great gifts for birthdays and holidays. The design is versatile. Your friends and family members of any age will be pleasantly surprised and delighted to receive Sweater Mugs that feel so comfortable.
White tableware, functional and unusual table decorations and unique gifts
Designers dressed Sweater Mugs in luxurious sweaters, made of porcelain, to make mugs look warm and happy.
Eco Christmas tale decorations made of pine cones
Creative table decorations, made with small plants and flowers
Although mugs look tender and fragile, they can be washed in a dishwasher. Mugs are available in pink, blue, white and green colors and cost $16 each.
Unusual mugs for winter table decoration
Modern tableware
Modern tableware and table decoration trends
Red and white tableware with floral pattern
Creative mug designs

Here are great ideas for kids toys storage and wall decoration with small cars that everyone would love. DIY organizers, like...
and enjoy free articles sent to your inbox