Recycling Used Car Tires for Plexiglass Top Coffee Tables on Casters

Furniture Accessories
Green Design Ideas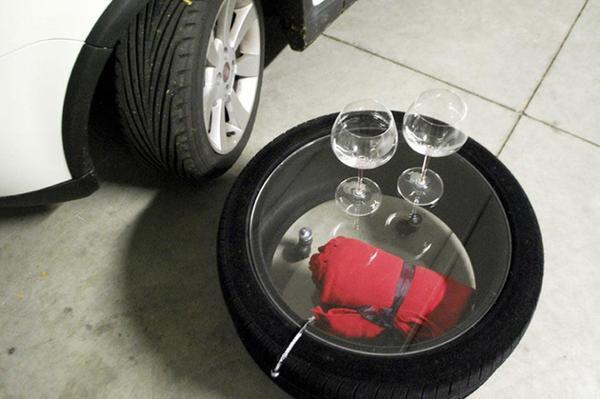 Recycling car tiles for coffee tables on wheels
eco friendly products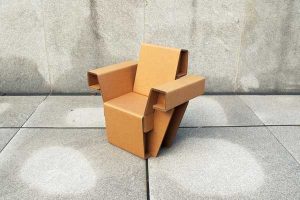 Recycling used car tires for outdoor furniture and yard decorations brings creative and interesting ideas for DIY eco friendly home furnishing. Recycling tires for ottomans, seats or coffee tables on casters is a way to show your green living attitude, enhancing interior design and outdoor home decor with eco friendly products, handmade furniture pieces that help protect the environment.
These colorful and unusual plexiglass top coffee tables on casters are functional, practical and very decorative. Bright colors make these coffee table look cheerful and pleasant. The recycling design idea adds an industrial chic and a body shop flavor to modern interior design or outdoor home decor, while helping to save the resources and environment.
The bright and colorful tire table from Tavomatico features two circular parts of plexiglass – one on the top and one on the bottom. The plexiglass parts turn a tire into a small coffee table with convenient storage space inside. Four small wheels mounted to the bottom surface allow to move the coffee table around with ease.
Unique furniture design, coffee tables with storage and wheels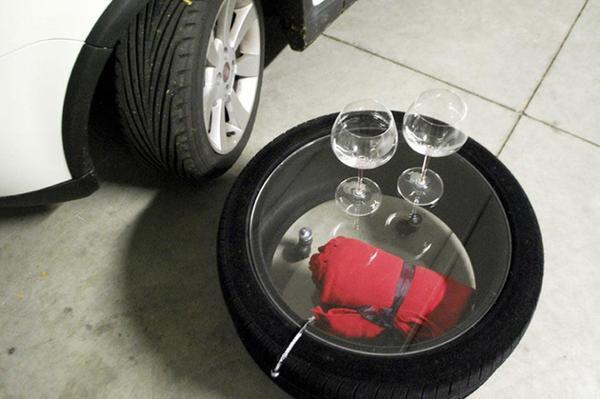 This unusual and eco friendly coffee table is perfect for flexible interior design and moving a seating area from one location to another in your garden or backyard. The coffee table is stylish and versatile, suitable for decorating your home, garage and yard.
The bright color combination of rich yellow, red, pink and purple colors, and unique texture of car tires create this interesting and unusual plexiglass top coffee table in industrial style that all boys like. The finish makes the surfaces smooth, odorless and resistant to wear and tear, ideal for decorating boys spaces.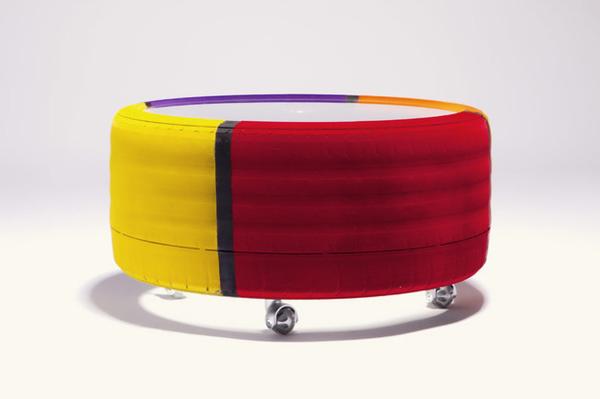 These coffee tables are available in black or bright colors. The traditional black finish add a masculine look to room design. Vivid colors transform the coffee table into a playful and bright home furnishing that blend modern furniture design with the industrial style.
30 amazing ideas to reuse and recycle old car tires, creative recycled crafts
Creative outdoor furniture design ideas recycling old car tires into colorful ottomans
Artistic tire carving from Betsabee Romero, tire recycling and creative yard decorations
Optional LED lights dramatically improve the look, creating a bold centerpiece for interior design or outdoor decorating. The tire coffee tables are available in a range of sizes and colors. For more information visit Tavomatico, www.tavomatico.com/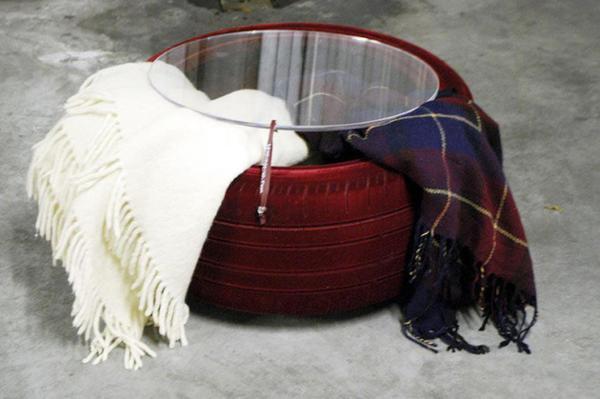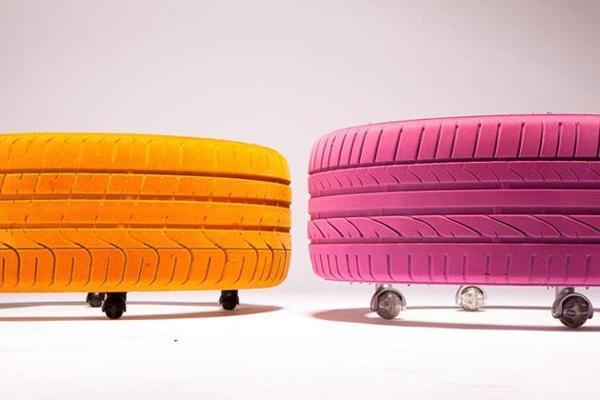 Recycling is a creative, Green, modern way to create something new, exciting, original, stylish for your home interiors. Do-It-Yourself projects are...
and enjoy free articles sent to your inbox