Blue Christmas Tree Decorations, How to Add Modern Blue to Holiday Decor

Decorating Ideas

Holiday Decor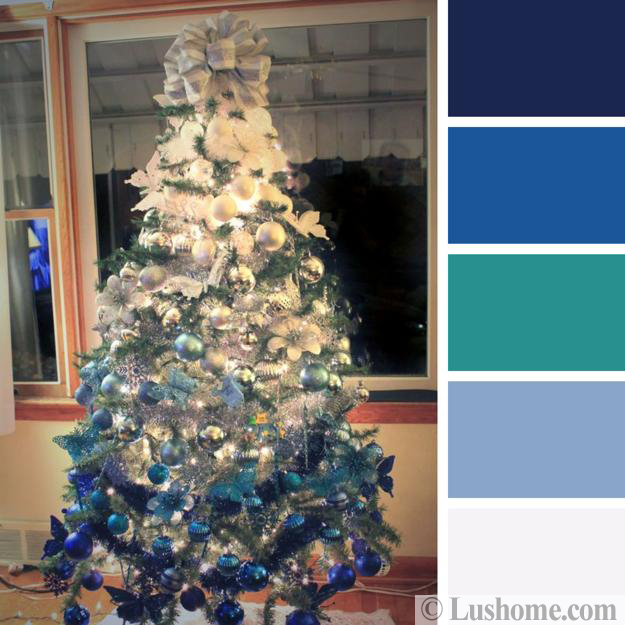 Ombre Christmas tree in blue colors
christmas tree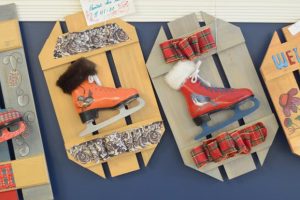 We love blue colors with all the beautiful cool tones and vibrant shades. The Blue Christmas tree decorating is gorgeous and elegant. Blue is one of the most natural winter colors and the perfect color choice for Christmas tree decorating. Blue reminds us of magic night skies and winter ice. Blue is a popular and modern color for Christmas decoration.
Here is the Lushome collection of Christmas tree decorating with blue ornaments, ribbons, and crafts. Also, blue color schemes for Christmas tree decorations and cool ideas demonstrate how to add blue to the winter holiday decor.
Christmas colors, rich color trends providing great holiday decor inspirations
Blue Christmas tree decorating ideas
Blue and white Christmas colors
Blue Christmas trees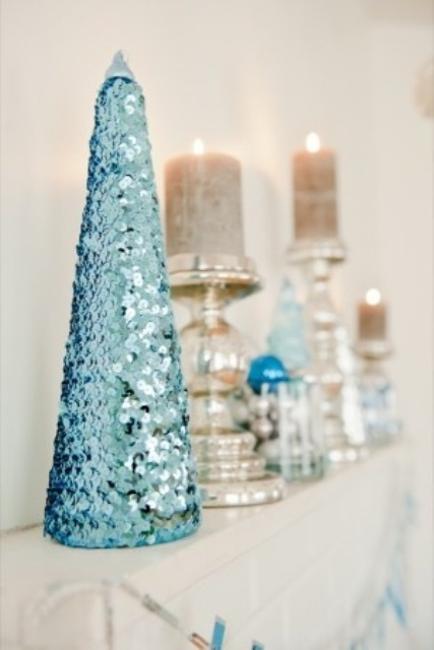 Blue color schemes for Christmas trees
Take blue and silver or golden ornaments and mix them with one of your favorite colors that perfectly match blue tones. You can also decorate your tree in a monochromatic way or create an Ombre effect with light blue, vibrant blue, turquoise blue, dark blue Christmas tree ornaments, and ribbons.
Indigo Blue Christmas Colors, Table Decorations, Table Setting Ideas
Chic Christmas Decorating Ideas, Black and Golden Colors
Sky Blue Christmas Colors for Holiday Decorating
If you dream of creating a modern Christmas tree, decorate it with blue and silver, blue and golden, or blue and black ornaments. Add another color with Christmas tree decorations you have at home. You can save money while recycling old ornaments and designing a stylish holiday tree with blue accents.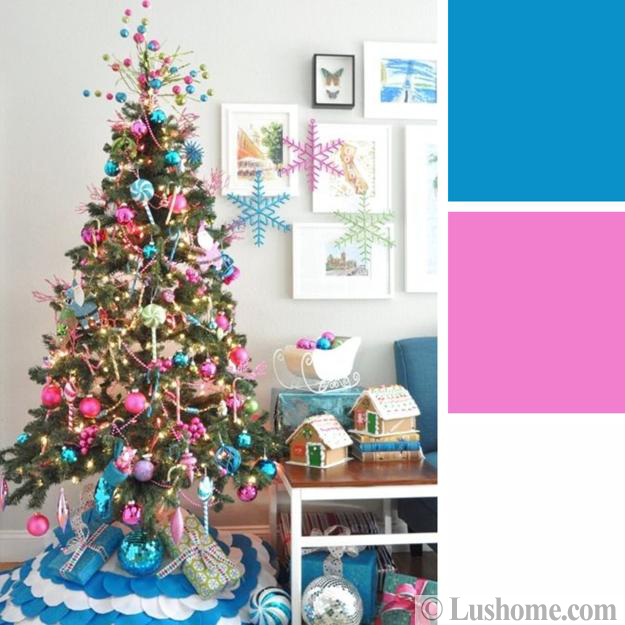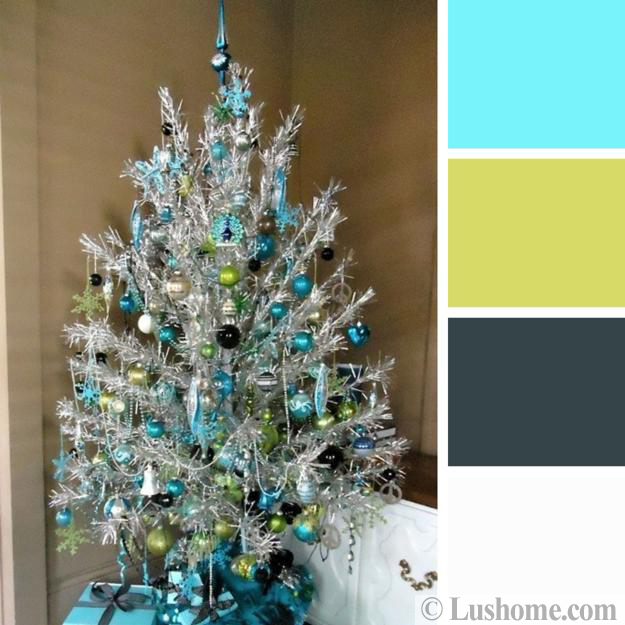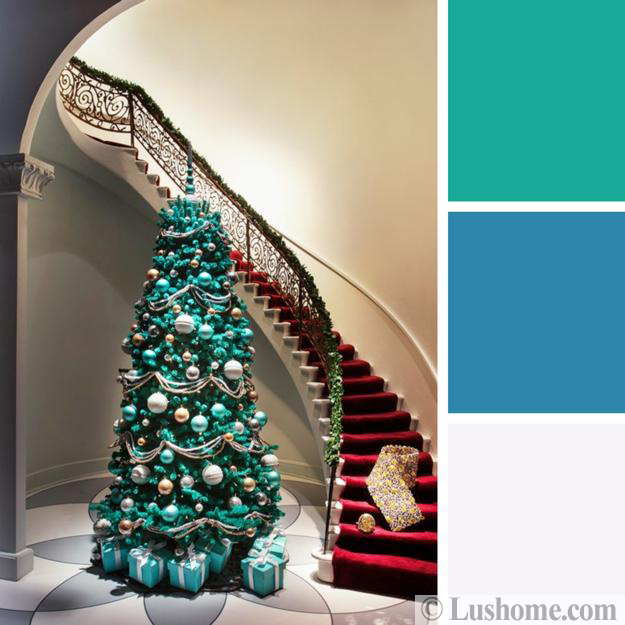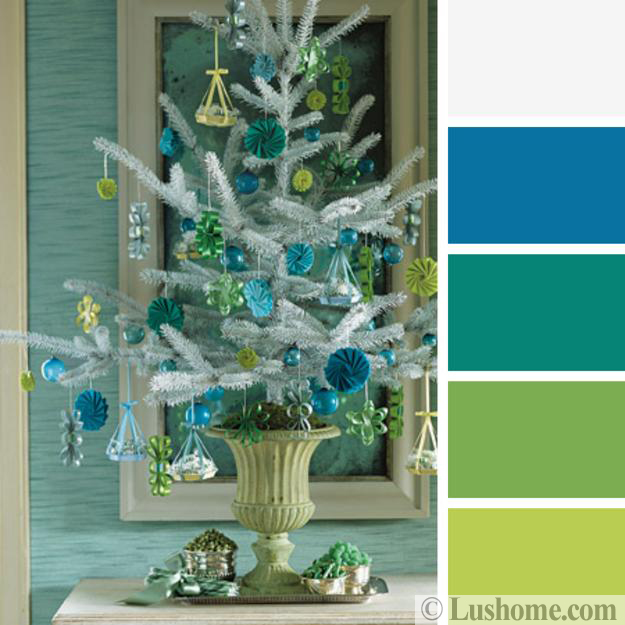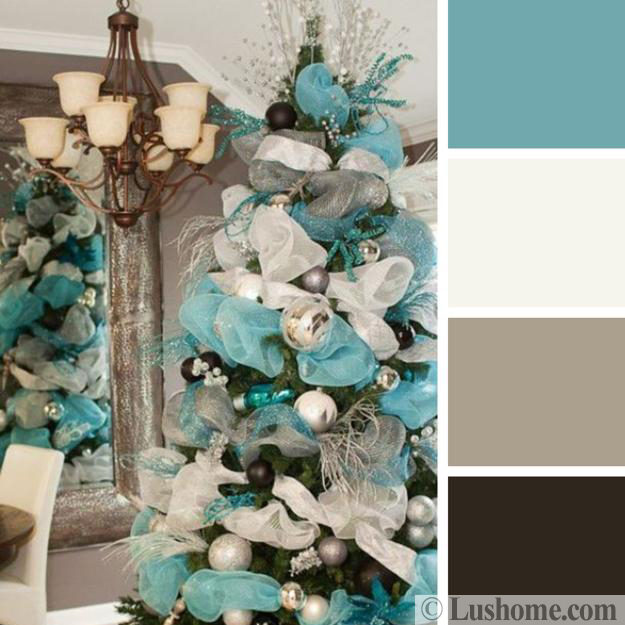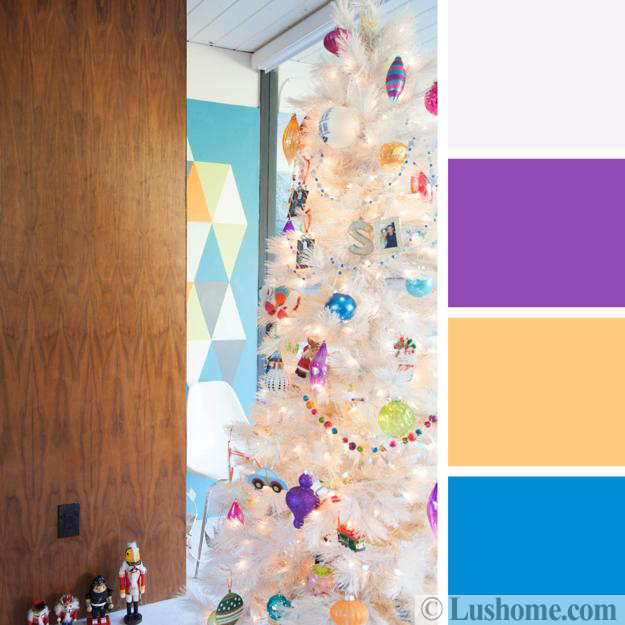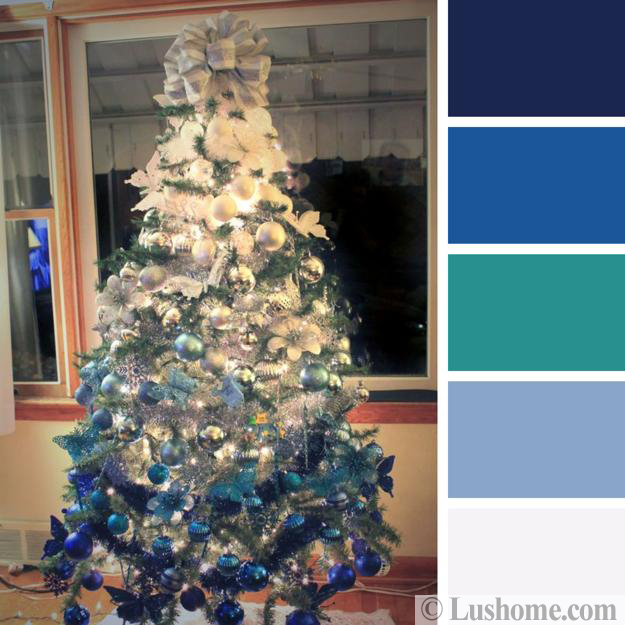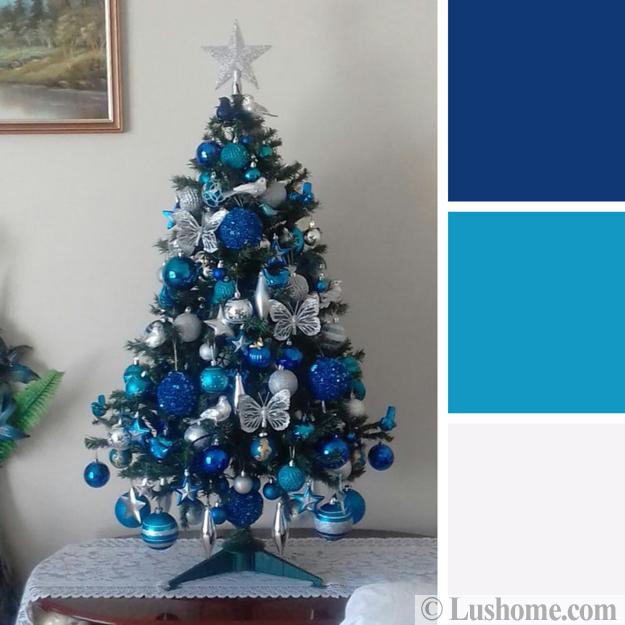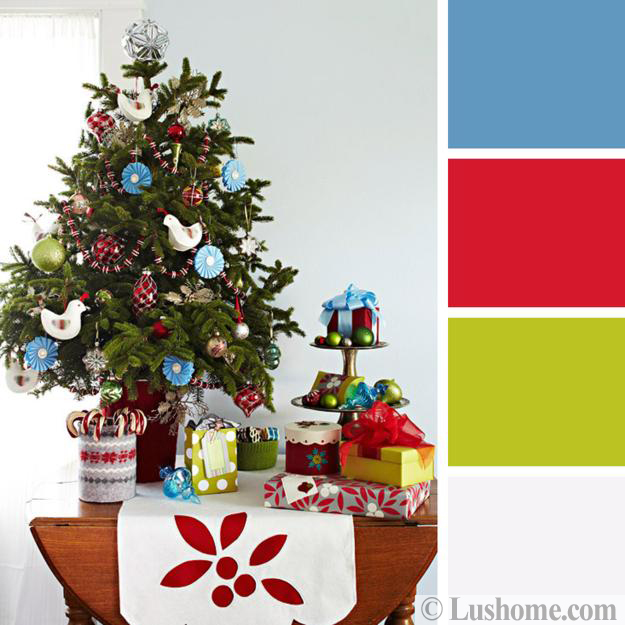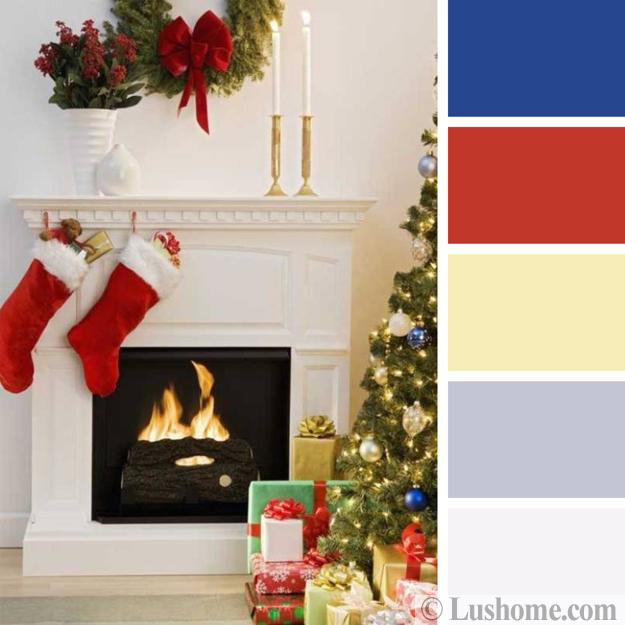 Blue candles look fabulous in silver candleholders on holiday tables. Table centerpieces, made with blue ornaments, can stylishly decorate shelves, fireplace mantels, and windows. Blue Christmas trees and centerpiece ideas create a perfect duo taking the winter holiday decor to the next level.
Romantic Christmas Tree Decorating with Beautiful Flowers
Deep Purple Christmas Colors, 25 Ways to Add Ultra Violet Accents to Your Holiday Decor
Star Power of Christmas Lights to Brighten Up Window Decorating
White is another great partner for blue Christmas tree decorations. White-blue color schemes are fresh and beautiful. White candles and blue candleholders, white and blue tableware enhance this winter-inspired and bright Christmas theme. Vibrant blue, turquoise, or navy blue accents, like linens, cutlery, and table decorations, complete the perfect, festive, and stylish holiday decor.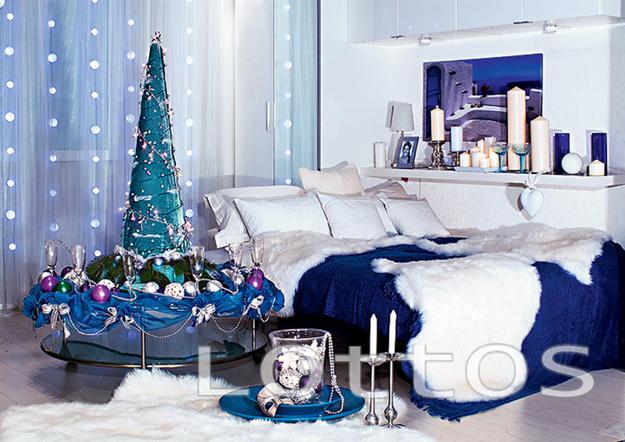 If you like fabulous and calming blue colors, enjoy the modern ideas below, finding the perfect color combinations for your home and saving money while creating stylish Christmas home decoration.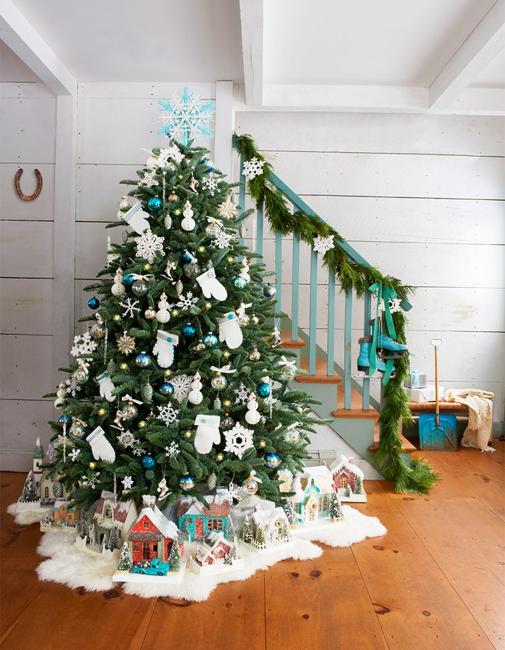 Blue holiday tree decorating ideas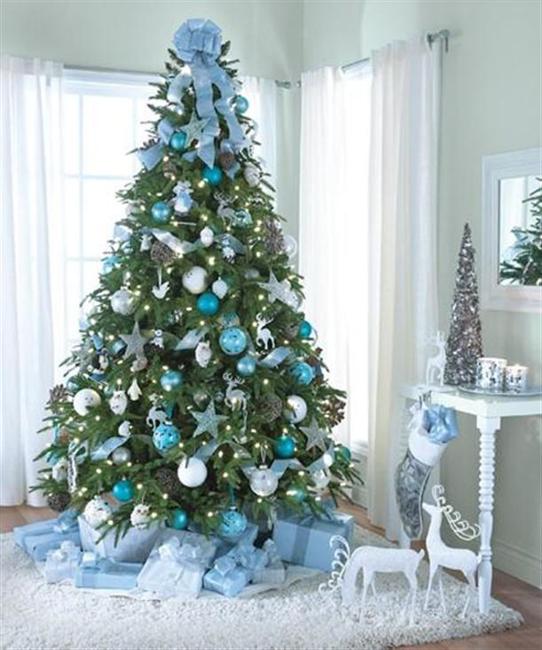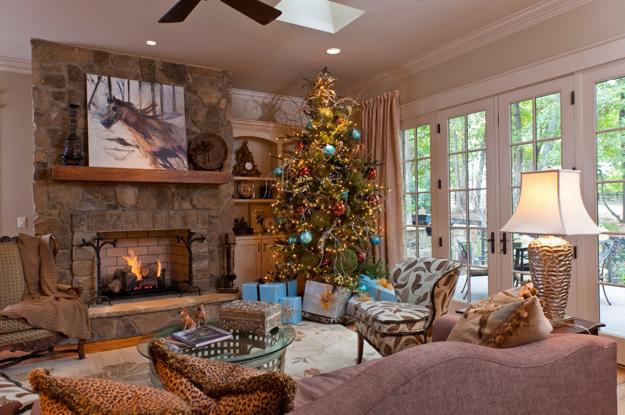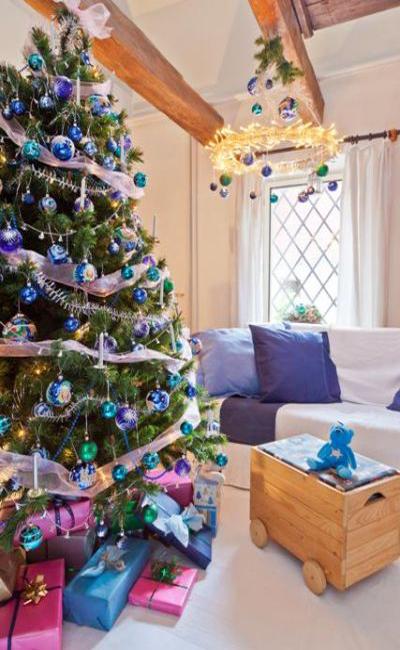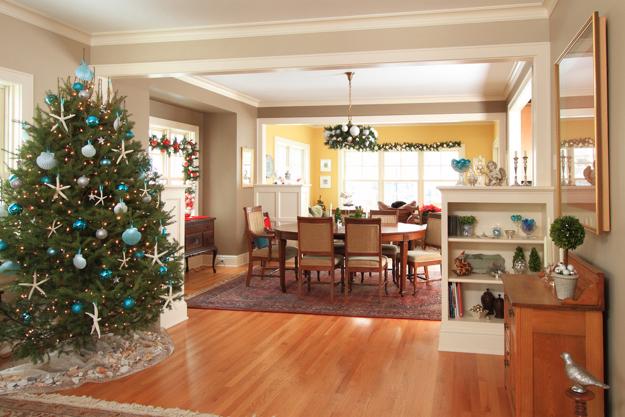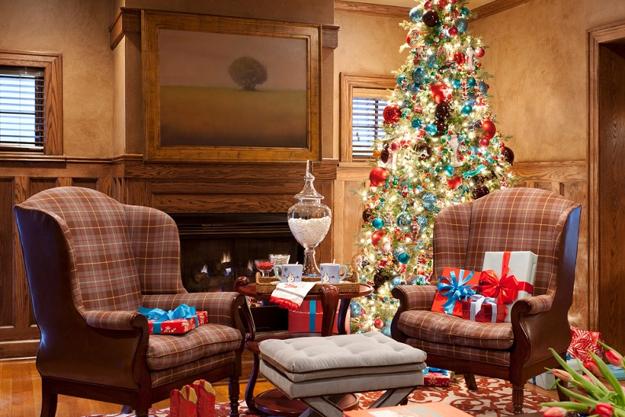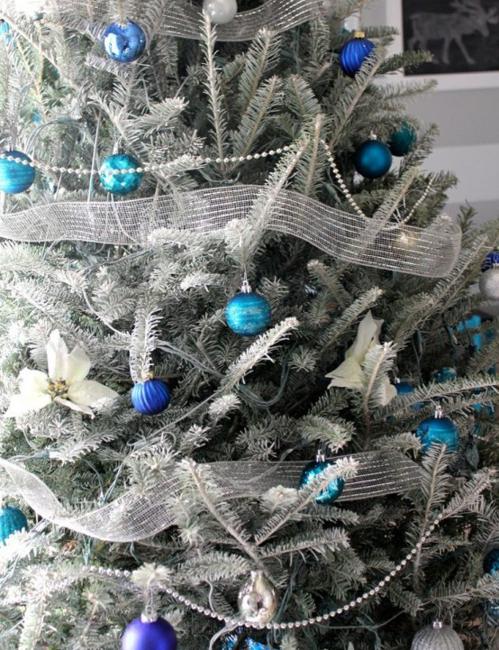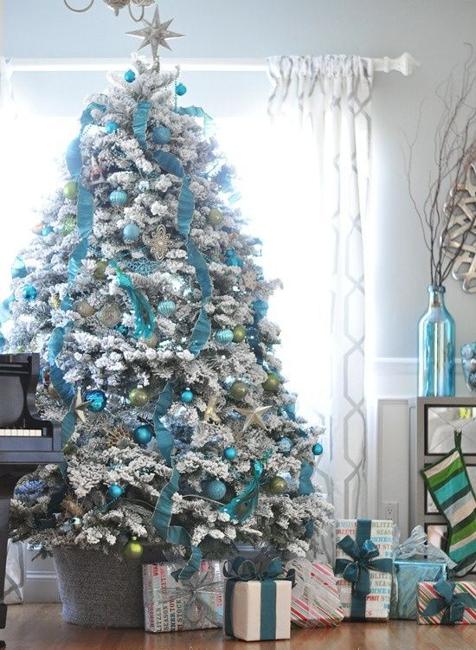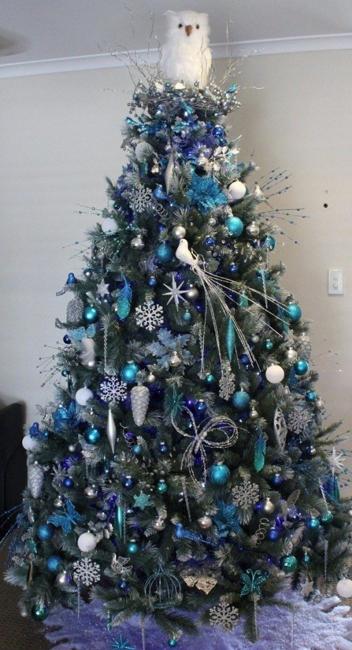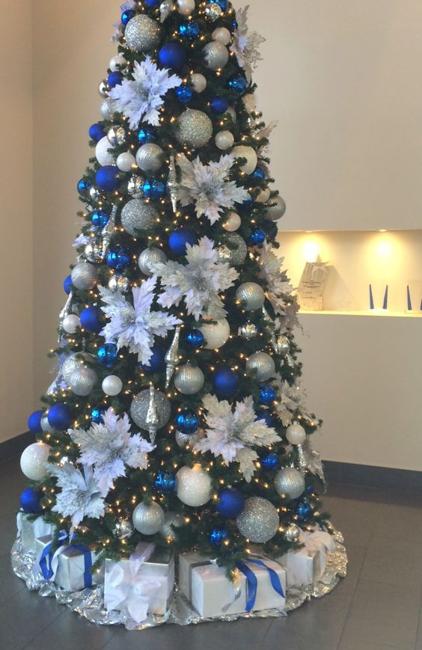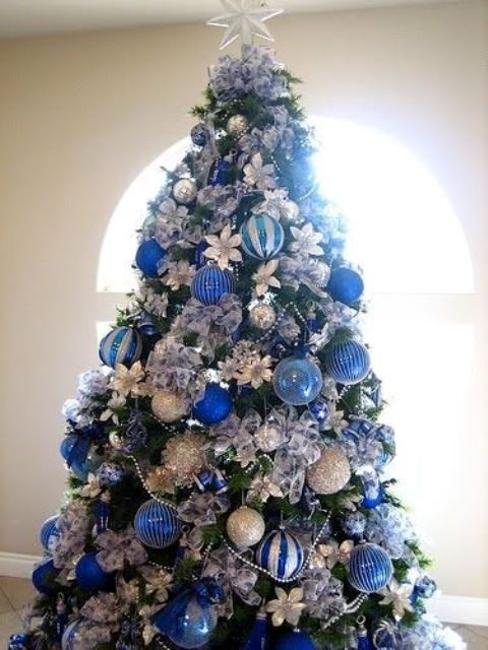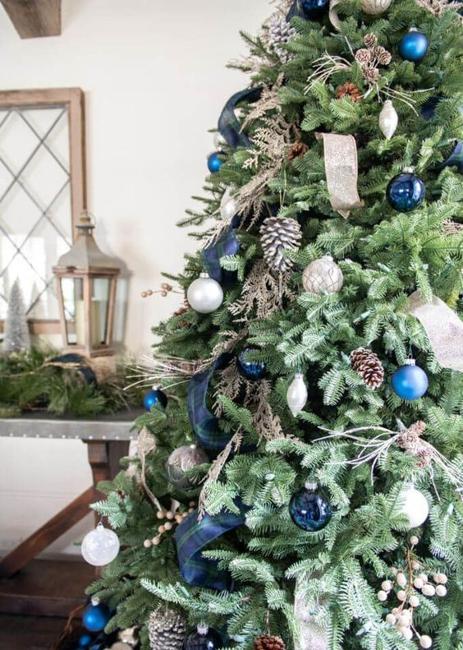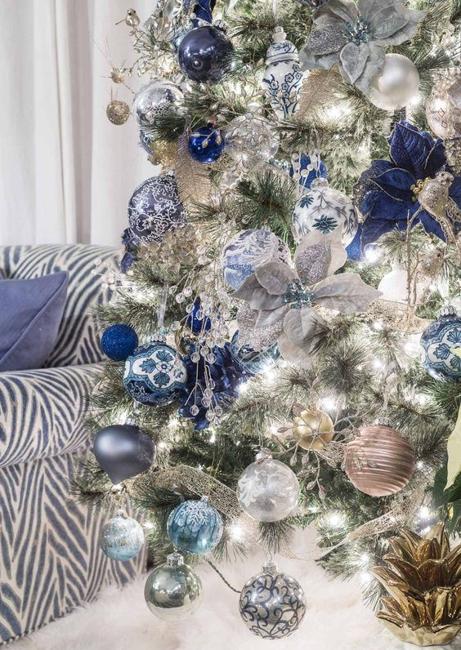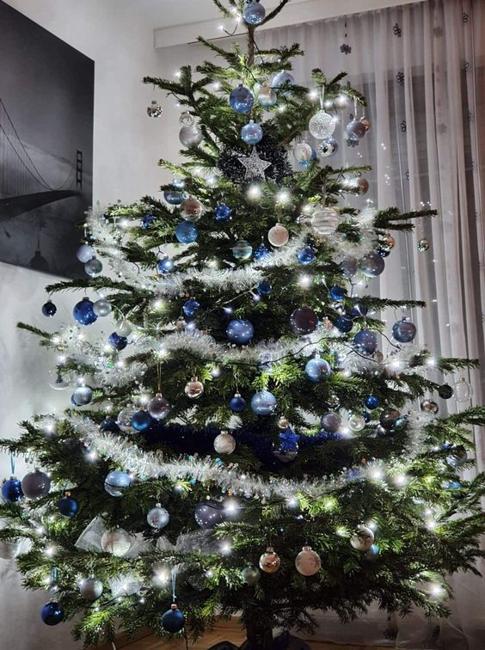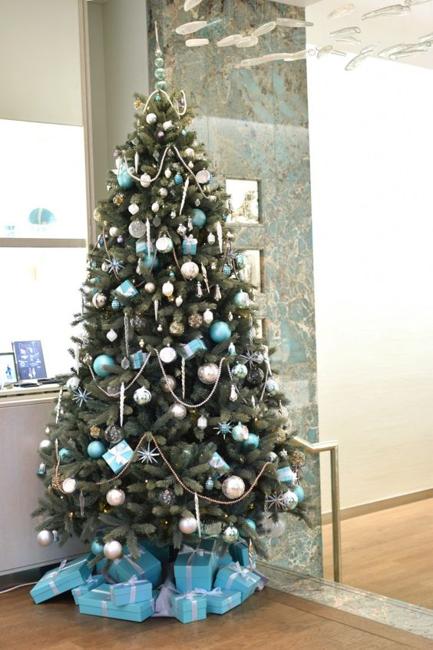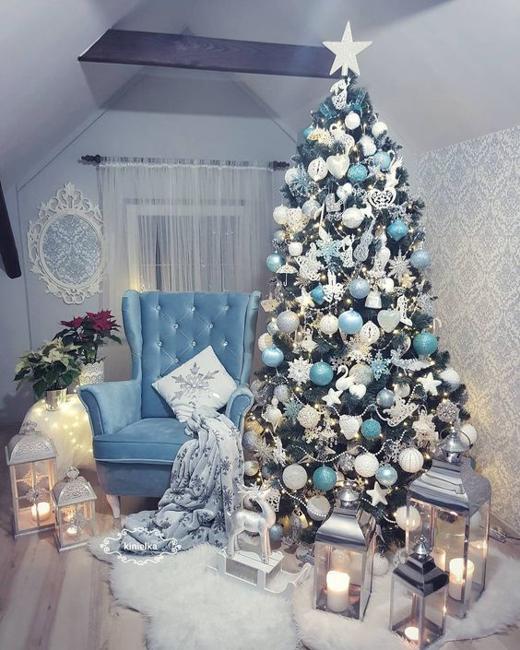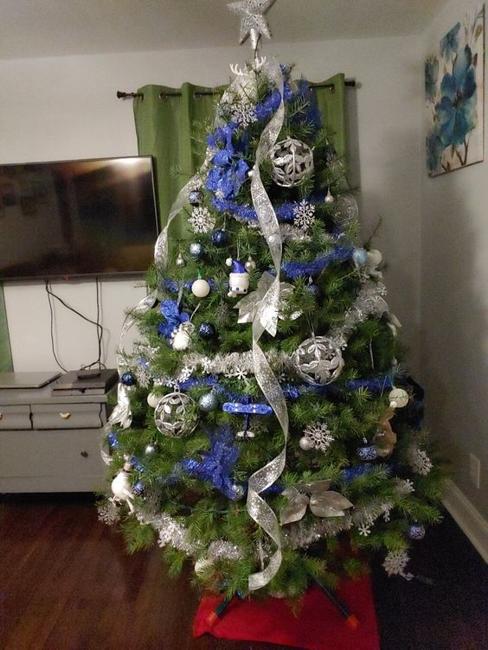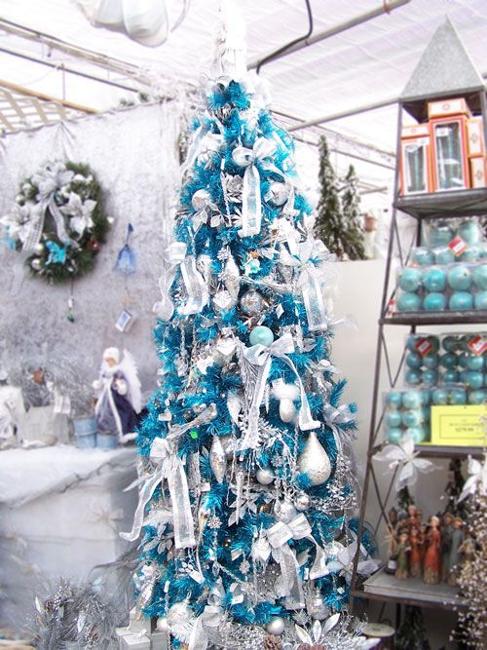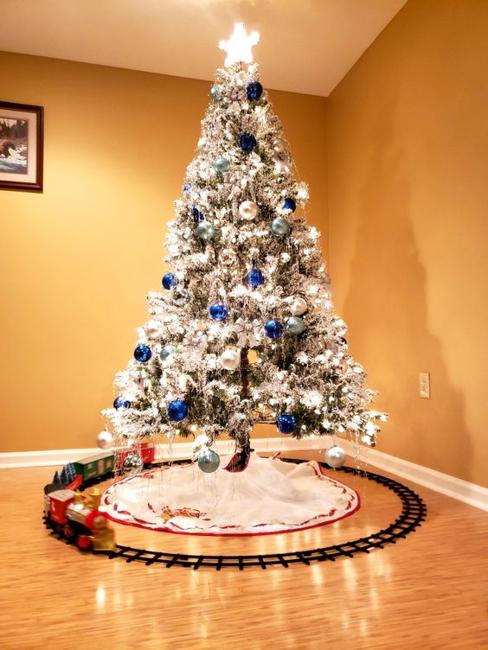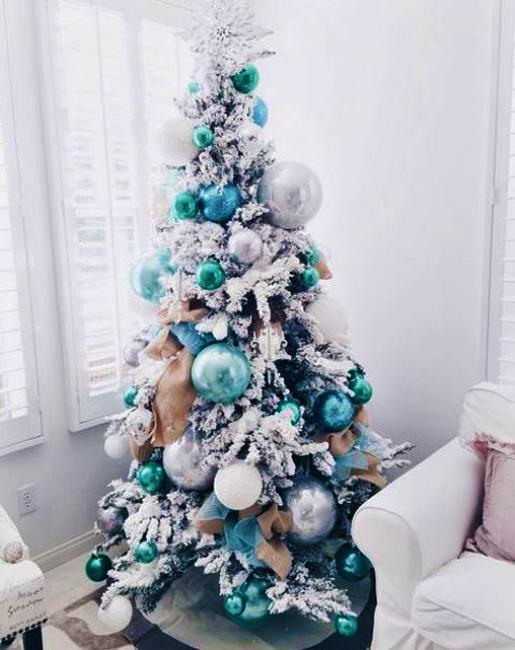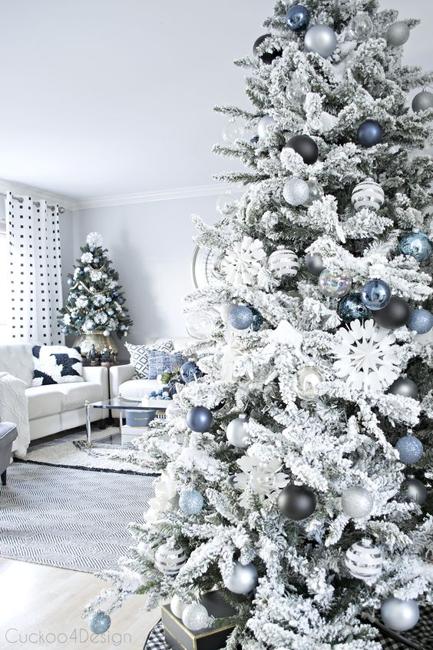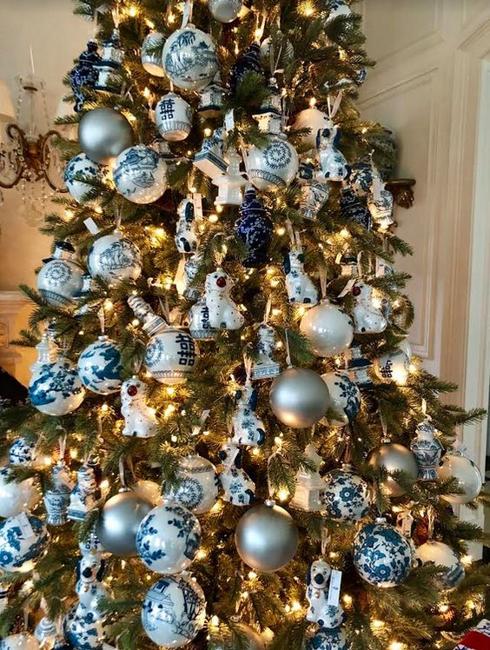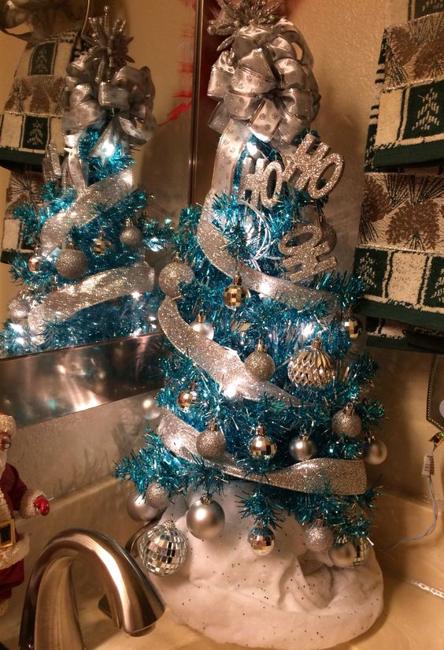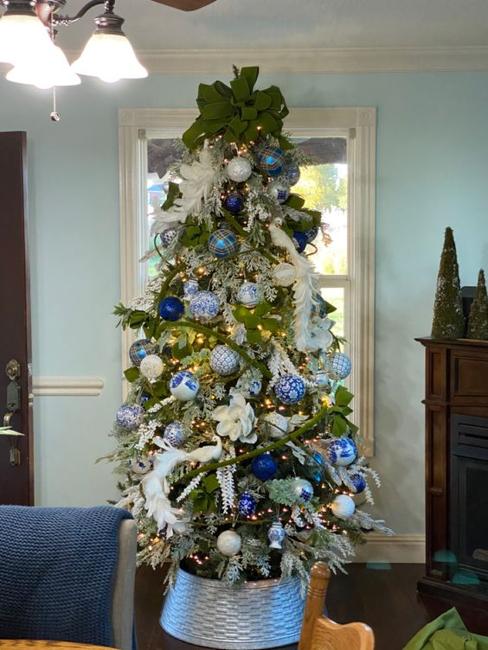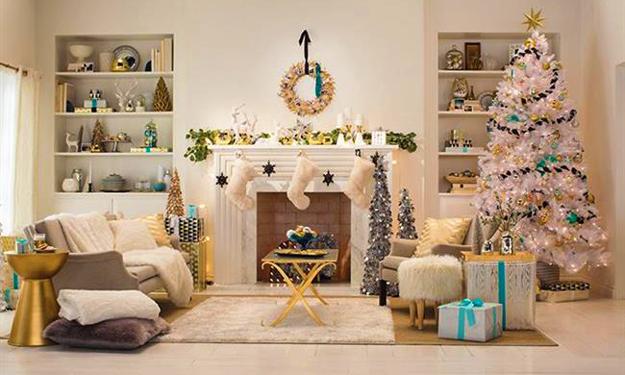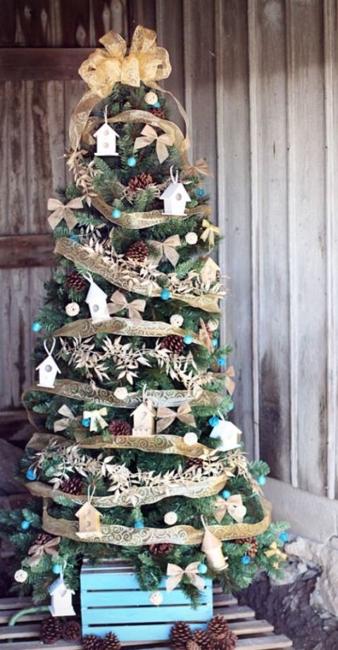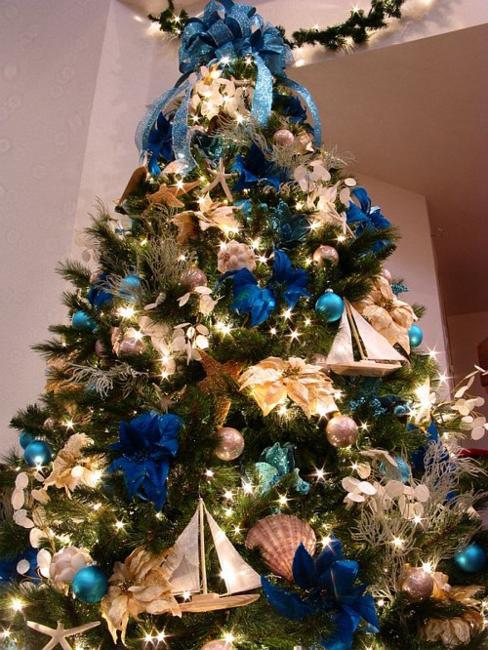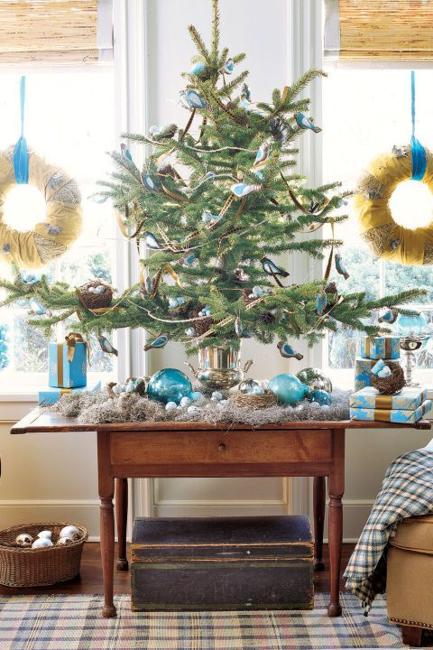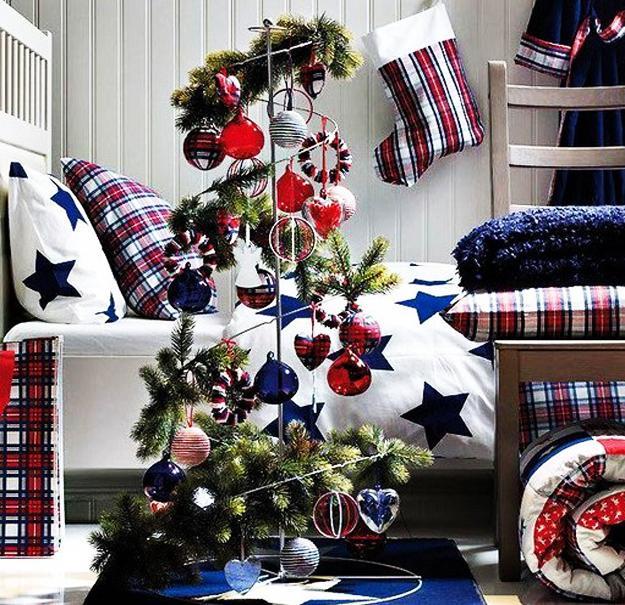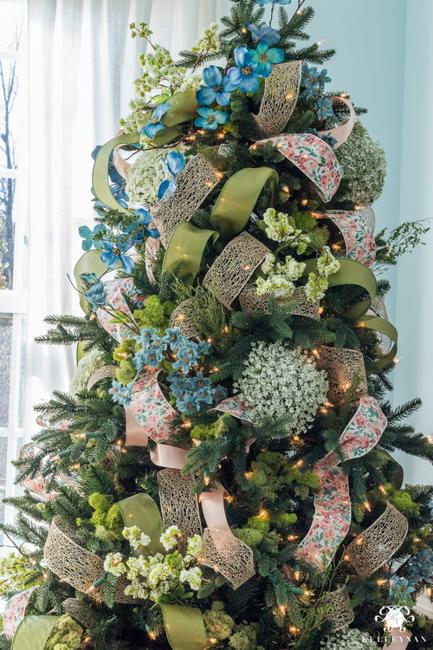 More from christmas ideas

UltraViolet is an exciting modern color, one of the color trends that influences home decorating for the winter holidays. The bluish-purple...
and enjoy free articles sent to your inbox