30 Fabulous Laminate Floors Adding New Patterns and Colors to Modern Floor Decoration

Decorating Ideas

Interior Design Ideas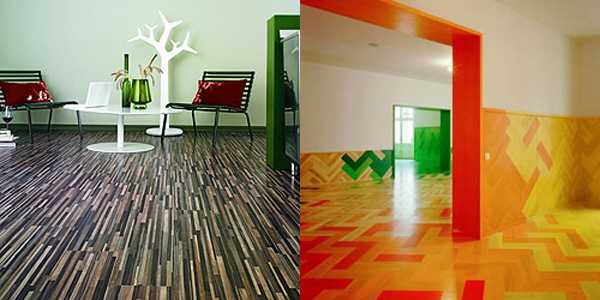 Colorful laminate floors, contrasting and bright color for modern floor decoration
flooring ideas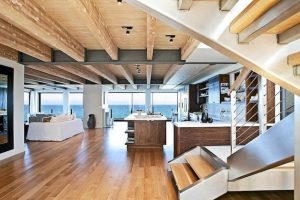 Fabulous laminate floors bring colors and new patterns into modern interior design, offering numerous interior decorating ideas for creating unique and contemporary room decorating. Floors are an important element of home redesign and interior decorating. Gorgeous laminated floor attracts attention and add a contemporary flair to modern interior design.
Old parquet floors are about luxury, contemporary laminate floors are a way to create fabulous floor decoration with natural materials, exciting colors and patterns that look unusual and bright. Laminated floor is a multi-layer material that comes in various neutral, natural wood or vivid colors, that dramatically change modern interior design.
Contemporary laminate floors feature many different textures and patterns. Wood or leather like laminate floors look dramatic and luxurious. Laminated floor allows to design surprising floor decoration patterns and brighten up room decorating with vivid colors and contrasting color combinations.
Contemporary flooring ideas, decorative self leveling floor
Amazing floor carpets design ideas for style, comfort and joy
Latest trends in laminate floors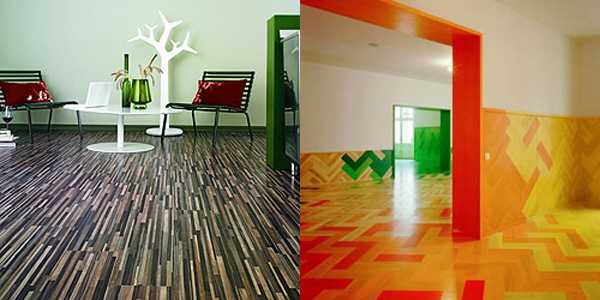 Classic and contemporary floor decoration patterns that are reminiscent of rustic or new wood are popular modern interior design trends in laminate floors. Newspaper prints, letters and bold colors are new interior design trends in laminated floor for modern homes.
If you like to redesign your home interiors, adding unique decorative accents to your flooring ideas, consider laminated floor designs that are interesting and unusual. Choose an interesting texture and floor decoration patterns, or combined laminate floor design with natural stone and carpet, creating fabulous floors.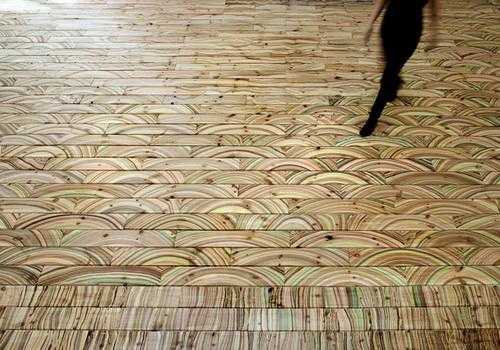 Modern laminate floors are amazingly decorative. Contemporary printing technologies allow to create laminate floors with any images, mimicking rustic or reclaimed wood, natural stone, brick, leather or fabric texture, and add beautiful floor decoration patterns to modern interior design.
Fabulous 3d floor decor ideas, 10 self leveling floor designs
Parquet flooring ideas, wood floor tiles by Jamie Beckwith
Attractive and durable contemporary laminated floor can bring a splash of color, combining colorful planks for fantastic floor decoration patterns, that make modern interior design playful and cheerful.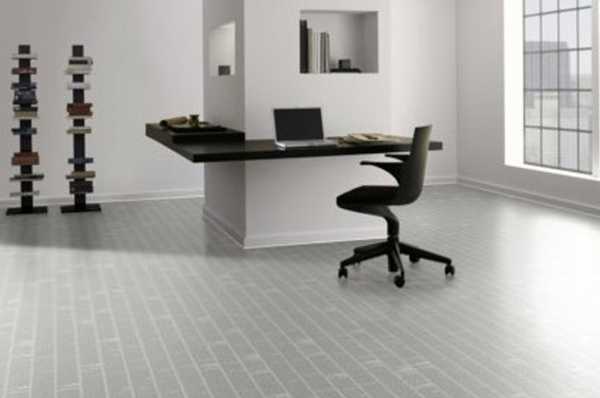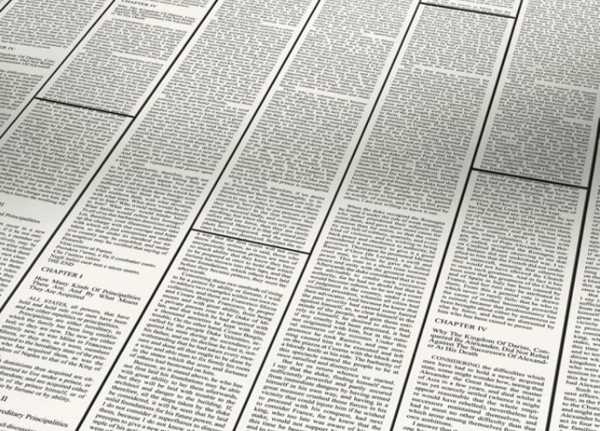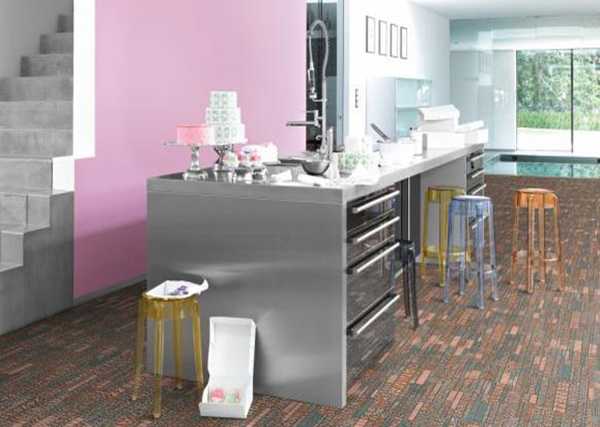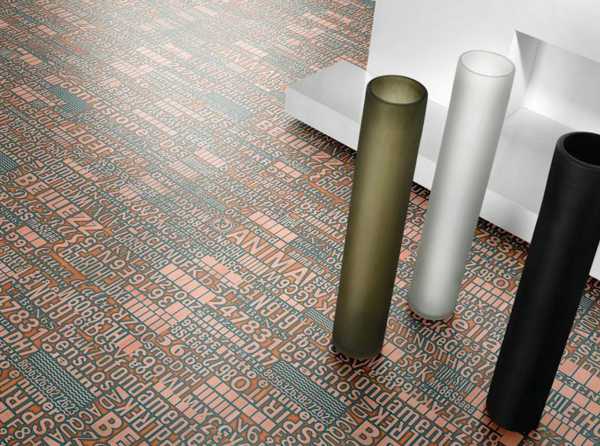 Laminate floors by UniqStep (Baudorf), Parador (Germany),  Alloc Original Trend  (Norway)


Christmas color schemes can blend traditional and fresh hues and give a stylish twist to your holiday decor. Whether you decide...
and enjoy free articles sent to your inbox