Parquet Flooring Ideas, Wood Floor Tiles by Jamie Beckwith

Decorating Ideas

Interior Design Ideas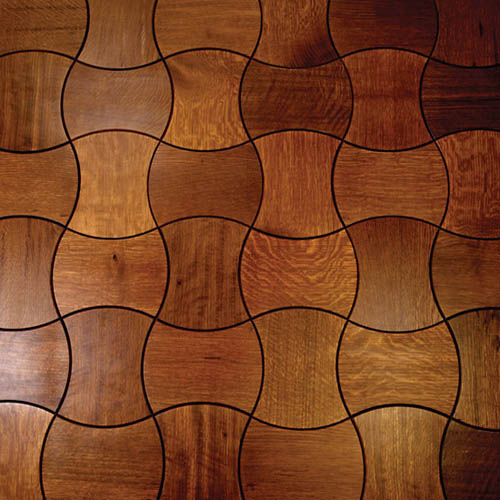 floor decoration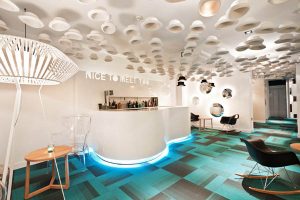 Parquet flooring ideas are reinvented by contemporary wooden floor tiles, designed by Jamie Beckwith. Mosaic floor tiles breathes new life into parquet flooring, creating gorgeous floor decor with amazing patterns for modern interior decorating in exclusive and elegant style.
Mosaic tiles is the art of creating images with small pieces. In this case, the mosaic floor tiles are beautifully patterned wood blocks.  The resulting images vary in colors, sizes and designs, and are changing as the grain patterns swirl and merge across the floor.
Wood flooring ideas are common for creating the most humble to the most opulent interiors. From the rough planks used in farm houses to the intricate parquet flooring in palaces and castles, wood flooring has been prized for its beauty and warmth.
Modern interior design ideas, wood floor tiles for creating contemporary parquet-like floor decor
Wood flooring ideas bring a natural interior decorating material to interior design. Durable and widely available, eco friendly and renewable, wood is a qonderful material for creating attractive floor decor.
New contemporary floor tiles made of wood take modern interior design and designers creativity to the next level, not limited by the traditionally linear strips or planks, most commonly available in the marketplace.
Contemporary flooring ideas, wooden mosaic floor tiles
The Enigma flooring collection invites you to rethink wood flooring ideas.  The Enigma floor tiles offer truly unique designs for modern wood floor decor. Many floor decoration patterns as a wall to wall flooring installation, floor tiles in various shapes and colors create parquet like floor decor.
Wood like kitchen and bathroom tiles, modern tile designs
Mosaic floor tiles are finished to customers taste, creating beautiful floor decor for unique homes. Interlocking wood floor tiles make floors a beautiful interior design element as walls and furnishings.
Interlocking wood floor tiles for creating amazing mosaic designs
The tiles designed by Jamie Beckwith, www.jamiebeckwithcollection.com/ are hand crafted, so they have a real original feel about them that will create an amazing interior design.
Top 10 tile design trends, modern kitchen and bathroom tile designs
Contemporary flooring ideas, decorative self leveling floor
Wood floors are warm and beautiful, and have been used throughout history. Interlocking wood foor tile collection is a modern way of creating wood floor decor that connect new ideas and old tradition.
Unique floor decor for modern interior design, wood tile designs, mosaic floor tiles
More from home decorating ideas

Bright home interiors and amazing views of the ocean make this beach house a dream place. Large windows, light, neutral room...
and enjoy free articles sent to your inbox