22 Modern Fireplaces Bringing Magic Warmth into Stylish Outdoor Rooms

Decorating Ideas

Lights Appliances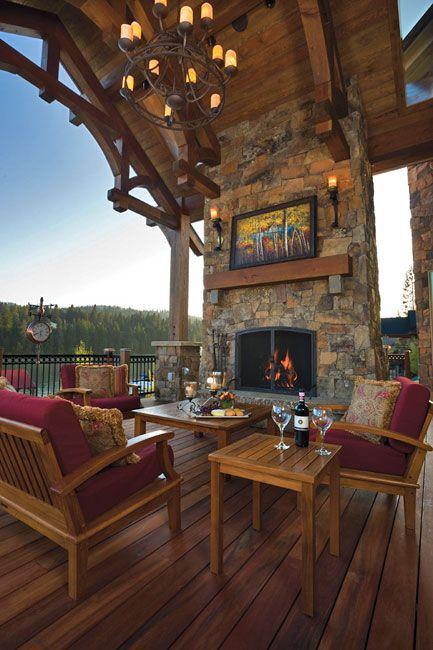 Beautiful outdoor seating area, wooden roof and stone fireplace designs
fireplaces and heaters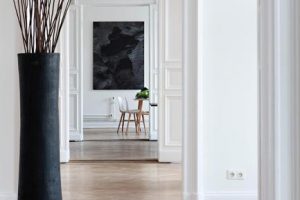 A modern fireplace design brings style and chic into outdoor rooms, transforms yard landscaping and creates beautiful, warm and cozy patios. Functional and attractive, outdoor fireplace design with a seating area is an important part of luxurious outdoor home decorating that emphasizes a welcoming atmosphere and gives a yard a gorgeous look. Lushome shares the latest trends in yard landscaping and modern ideas for outdoor fireplace design.
Modern fireplaces are beautiful and functional. From heating the house to creating a warm focal point for cozy seating areas outside, fireplaces offer fantastic ways to transform homes and create stylish and welcoming outdoor rooms for dining and entertaining. Designers add outdoor fireplaces to modern houses to extend home interiors outdoors. Attractive and functional fireplace designs add spectacular accents to yard landscaping, connect people with nature and make comfortable seating areas feel warm and inviting a year around.
Outdoor fireplaces decorate and warm up outdoor rooms. While selecting an outdoor fireplace design for aesthetic purposes, you need to think of its functionality, efficiency and cost. A well-chosen fireplace can keep your outdoor seating area cozy and warm enough regardless of the weather or season. Modern fireplace designs are fabulous additions to outdoor rooms. They allow using the seating areas from spring to fall while stretching home interiors to outdoor rooms and increasing home values.
Gorgeous fireplace designs, modern interior design around a fireplace
25 beautiful outdoor fireplaces
20 modern fireplace designs for outdoor rooms
Modern fireplaces for outdoor rooms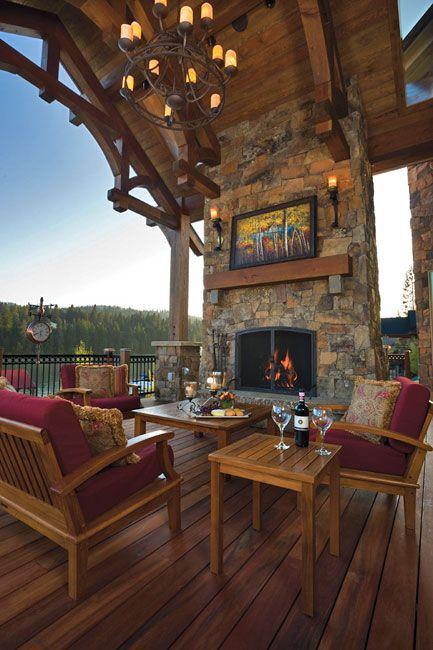 Outdoor fireplaces offer a stunning array of designs. Choosing your fireplace depends on your house style, yard landscaping, and your personal lifestyle. Stone design, wood-burning and gas fireplaces, portable models and DIY ideas are modern trends in outdoor living spaces.
Portability makes compact and functional outdoor fireplaces very convenient additions to backyard designs. You can move them to various spots and enjoy the beauty of each season. There are many different styles of outdoor fireplaces. Stone fireplace designs resemble indoor features. They are not portable but make stunning focal points for decorating outdoor rooms.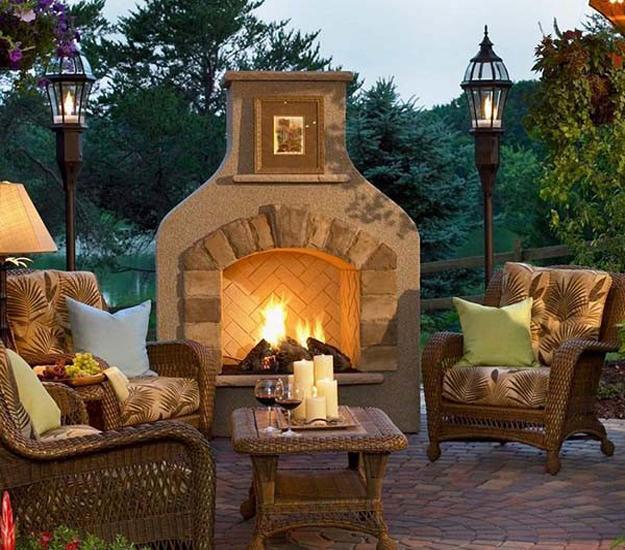 1. Outdoor kitchen
A fire pit with cooking and counter spaces that allow preparing grilled meals are a great idea for small yards and patios. A large fireplace, equipped for cooking creates a fabulous centerpiece for yard landscaping and add an outdoor kitchen to your home. It improves the functionality of your backyard patio, makes your living spaces more comfortable and increases home values.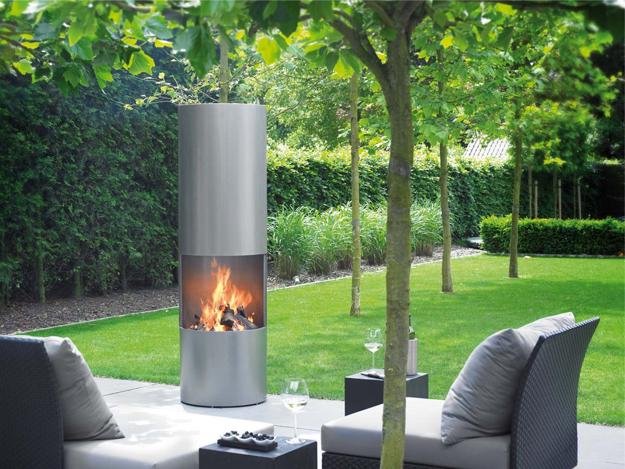 Stone, concrete, metal or brick are attractive materials for outdoor fireplace design. All natural materials work well in outdoor rooms creating beautiful combinations of natural textures and colors. Paired with exceptional craftsmanship, they transform outdoor seating areas into stylish, comfortable, connected to nature retreats.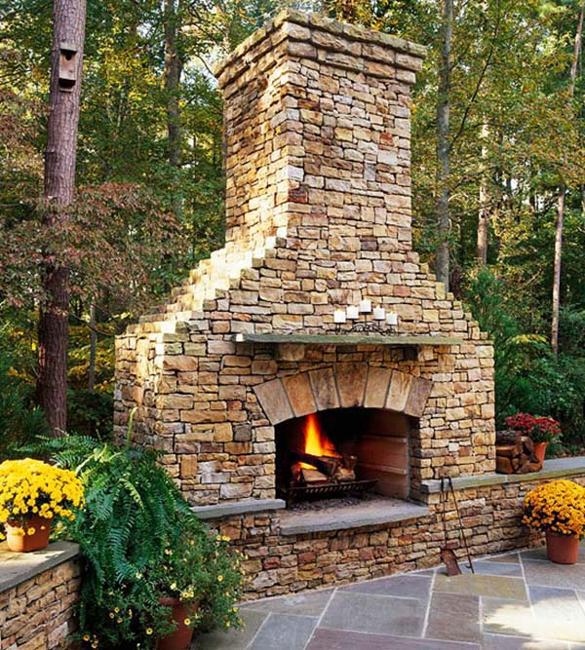 2. Portable features
Portable outdoor fireplaces are compact and space-saving. Wood burning or gas appliances are versatile and suitable for balconies, terraces, porches, terraces, large and small backyard designs. Portable features are convenient and easily moved to take advantage of all outdoor living spaces. Choosing between a portable and permanent fireplace designs is not simple. Your choice depends on the size of your yard, house and yard landscaping style, and your budget. No matter which of modern fireplaces you consider to buy for your outdoor seating area, a hearth will expand your home interiors outdoors, add warmth and coziness to your seating area, increase home values and connect you with nature.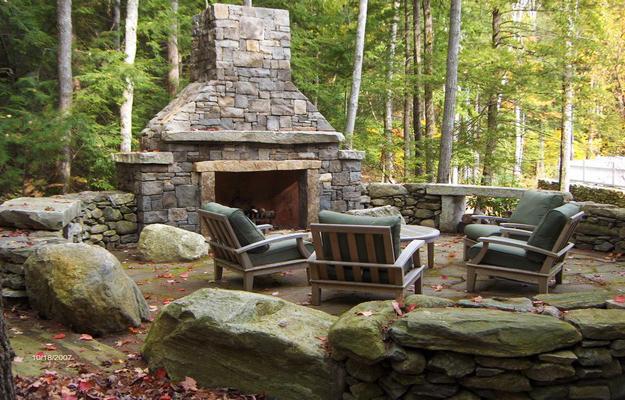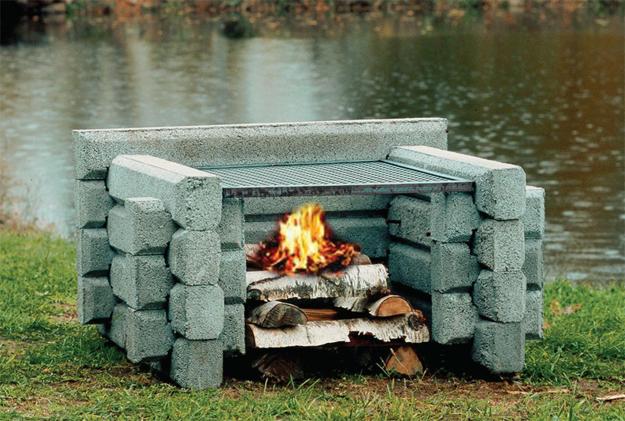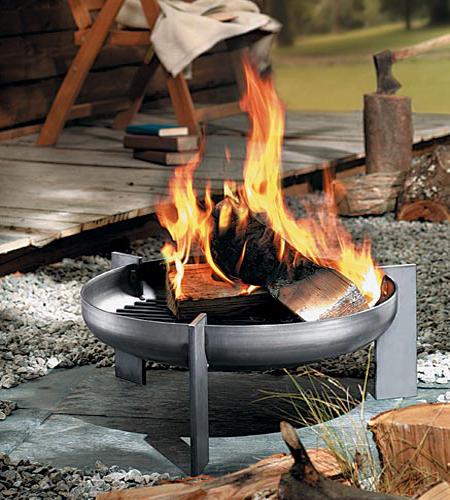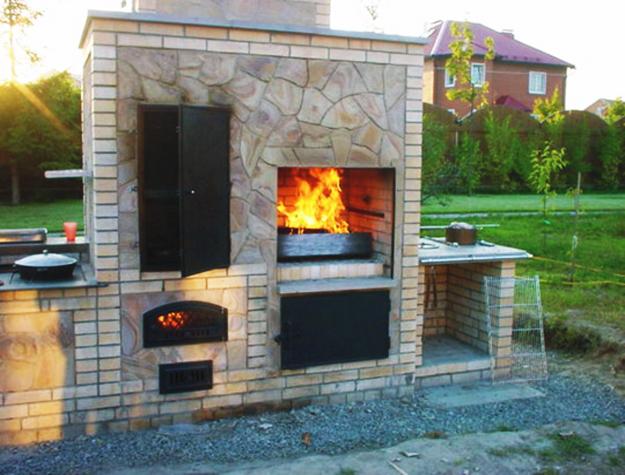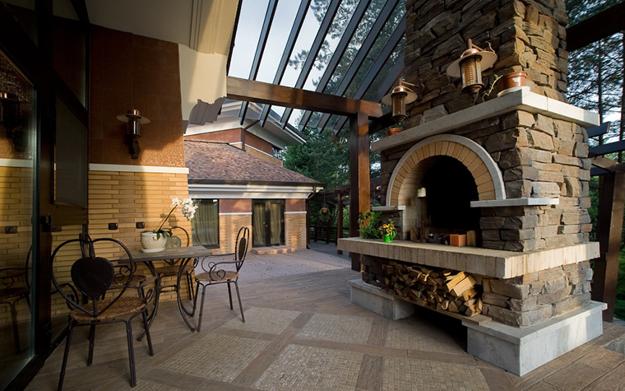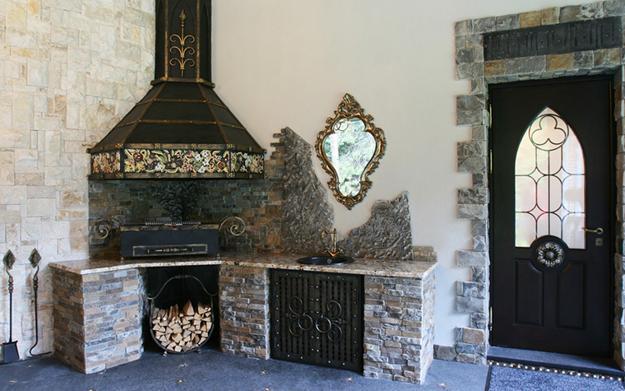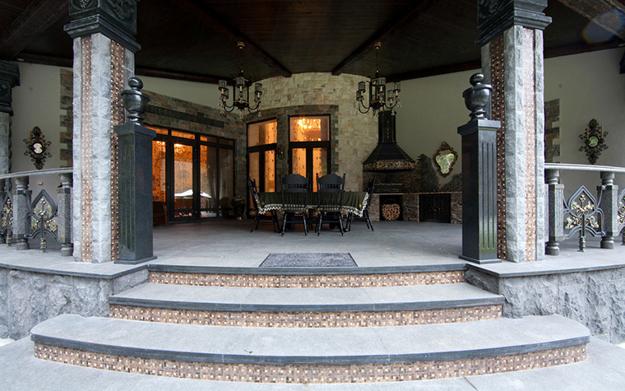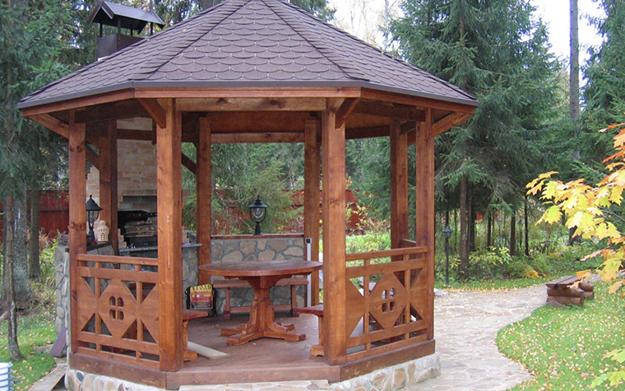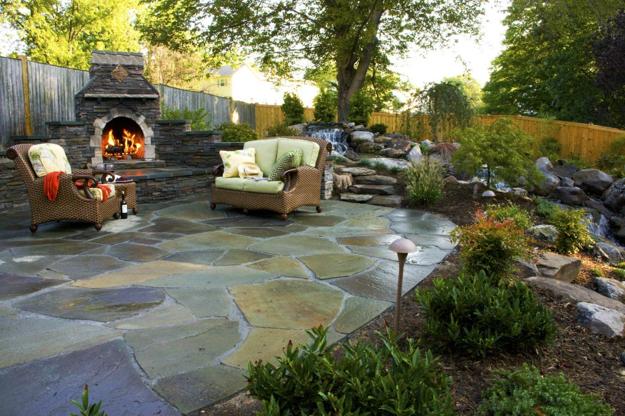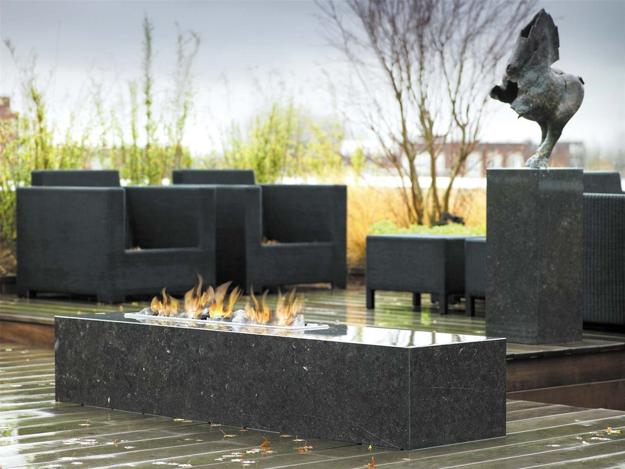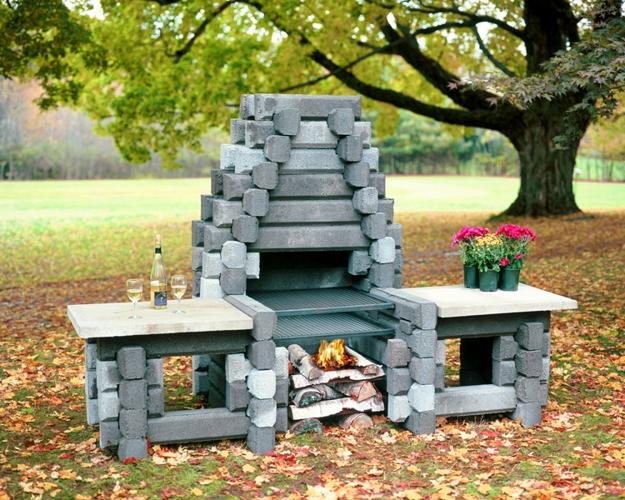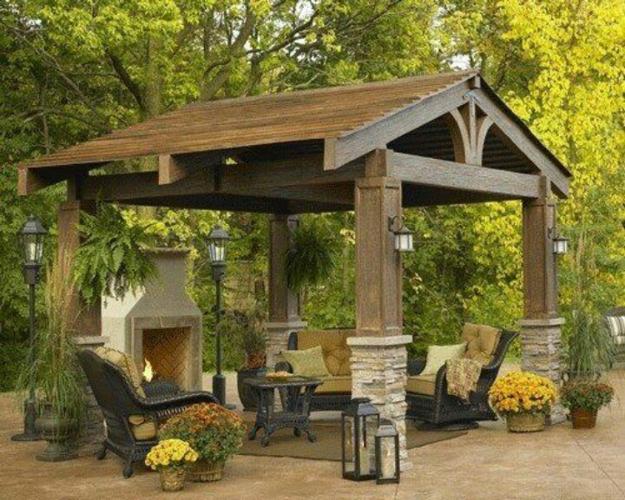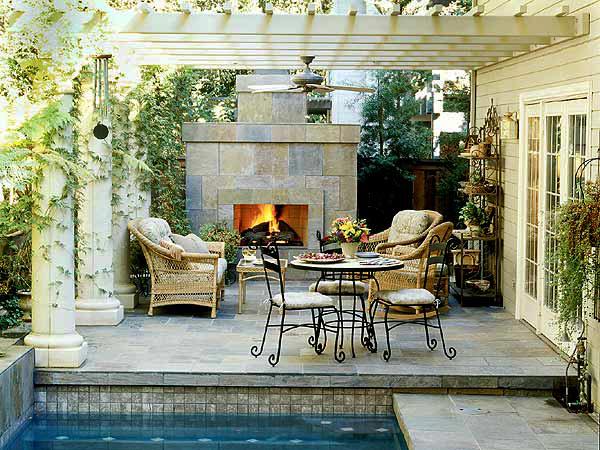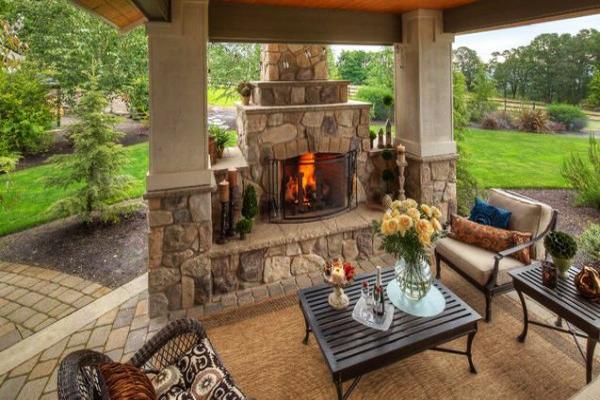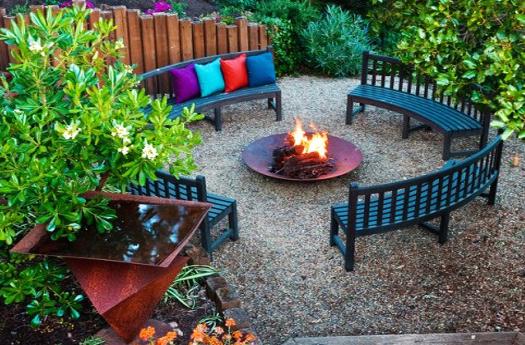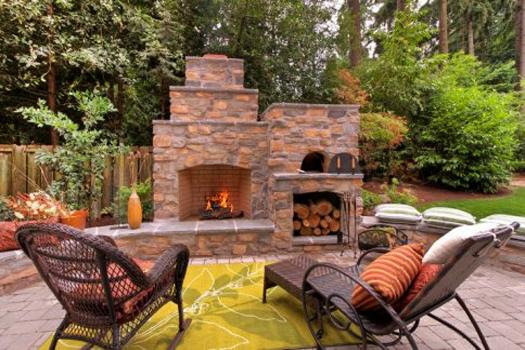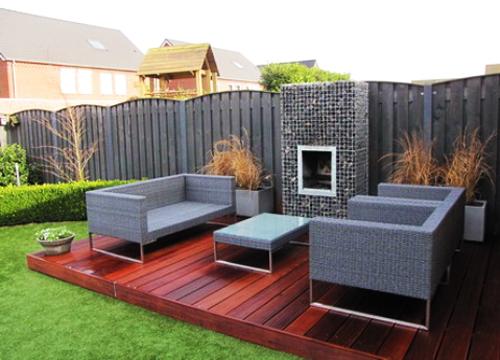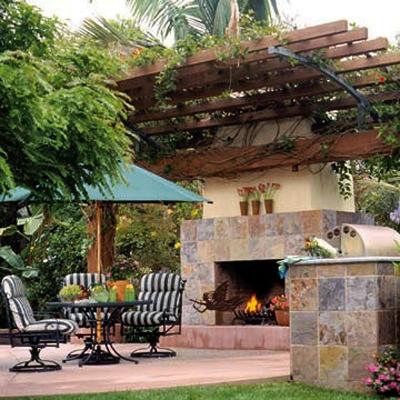 More from yard decorations

Colorful handmade birdhouse designs look beautiful on green branches and garden posts. Creative painting ideas turn wooden birdhouses into bright yard...
and enjoy free articles sent to your inbox