20 Creative Garden Benches Inspiring New Ideas for Garden Design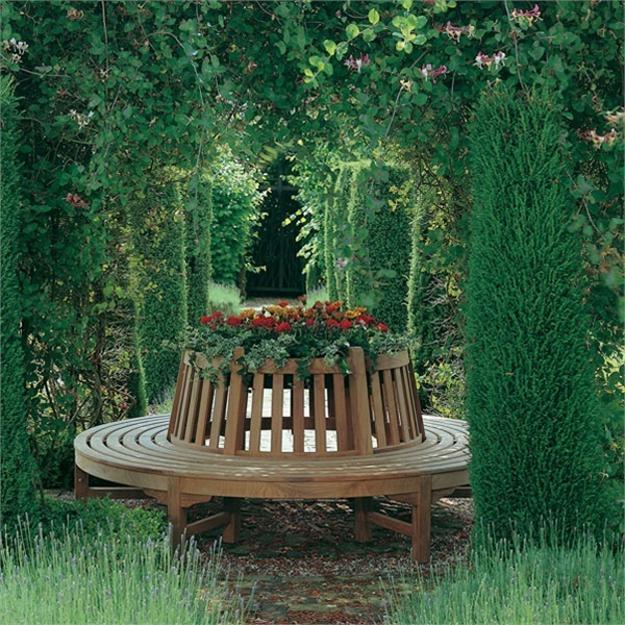 Teak wood garden bench
outdoor furniture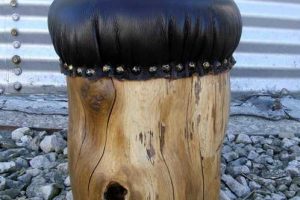 Creative garden benches make wonderful outdoor decorations and add interesting centerpieces to garden design. Lushome shares a collection of unusual garden benches, perfect for terraces and backyards. These beautiful garden benches are inspiring and offer lots of new design ideas for transforming outdoor living spaces.
Garden benches provide great places to rest and often create very romantic spots for enjoying beautiful garden views or conversations. Garden benches can be made of various materials, in different styles and sizes, and can be used as seats and beds for quick naps.
Made with wood garden benches are warm and inviting, becoming the center of family life and setting a welcoming atmosphere in backyards and gardens. Garden benches are wonderful outdoor furniture pieces, and as room furniture pieces, they can be very original and even extravagant.
Unique wooden bench decorating ideas to personalize garden design
Handmade garden benches adding rustic vibe to backyard designs
Garden benches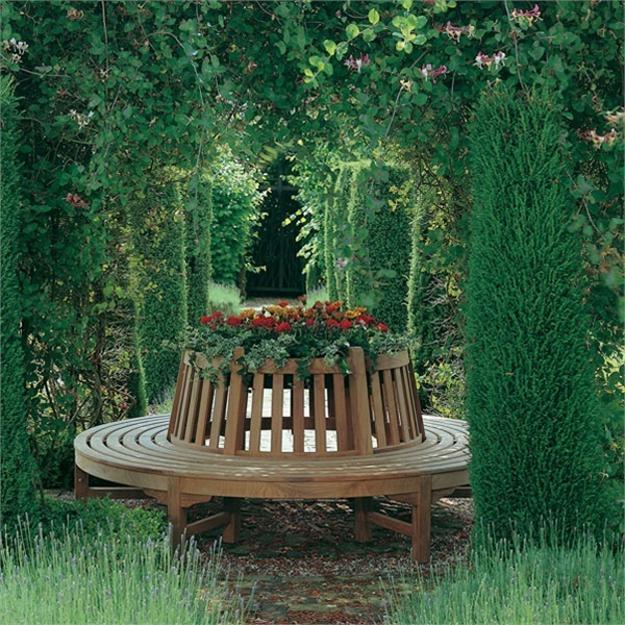 Designer furniture, including garden benches, make fabulous decorations for any garden design or backyard landscaping. These outdoor furniture items provide great inspirations for DIY bench building projects also.
A garden bench made of teak by Barlow Tyrie features a set of elements which are straight, angle and rounded, allowing to change the bench design and personalize outdoor living spaces in elegant and comfortable style.
Vintage garden benches look charming, bringing romantic feel into outdoor rooms. Peeling paint and scuff marks create unique vintage furniture piece that is functional and beautiful. Two sliding panels hide conveniently designed storage space where you can keep pillows and blankets.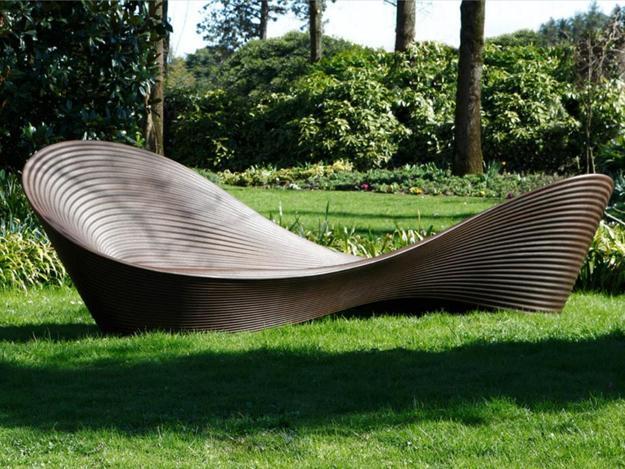 Outdoor furniture from Magis is famous for being comfortable and impressive. The company designers show virtuoso works with plastic and make these durable garden benches look elegant and stylish.
33 garden benches complimenting garden design and backyard landscaping
30 unique garden benches adding decorative accents to garden design
The Folly bench is created by designer Ron Arad. The garden bench is comfortable for seating and sleeping. It is easy to clean and move around.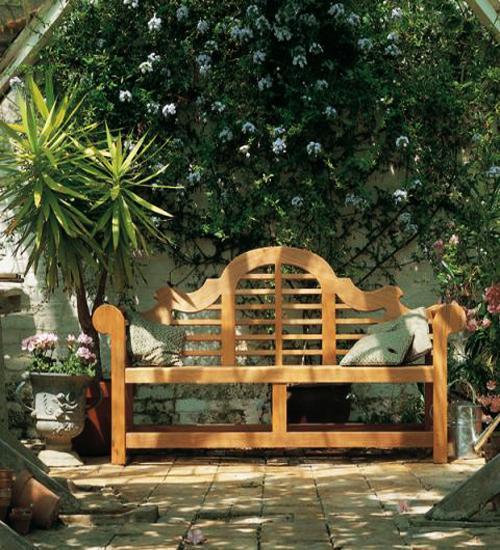 Lutyens garden benches offer beautiful outdoor furniture in classic style. These famous bench design is comfortable and very attractive. The Marlborough bench was designed by British architect and became the classic bench for English garden design. The original bench was made from English oak, it is all right to use durable and weather resistant teak wood for its design.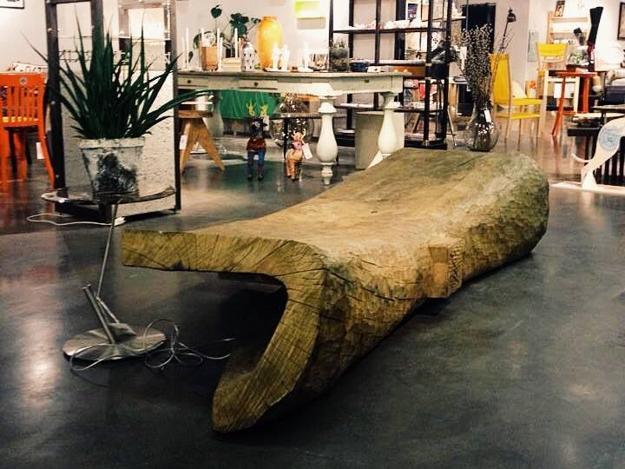 This gorgeous solid wood bench is created by Russian craftsman Denis Mylovanov in his studio in Pavlovsky Posad. Old oak wood add unique character to the spectacular bench design. The designer is using a chainsaw and ax to make rustic wood furniture which look stylishly rough. Handmade wood furniture pieces that recycle dead oak trees are comfortable and original, bringing the charm of logs into modern furniture design. Hand carved of solid oak wood benches are unique furniture pieces which are fabulous outdoor decorations and great additions to any garden design.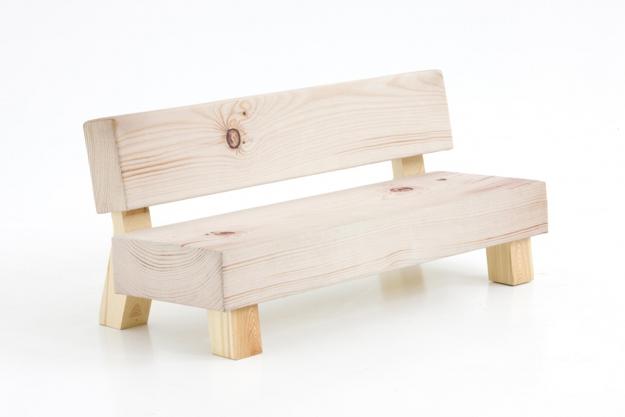 Soft Wood garden bench from Moroso is a sofa, designed for urban apartment decorating with a rustic vibe. Its soft seat and amazing upholstery fabric with real wood print makes this sofa very unusual, surprising and decorative. This sofa is created for apartment decorating, but will look beautiful in roofed outdoor rooms, connecting home interiors with outdoor living spaces in a fresh and creative way.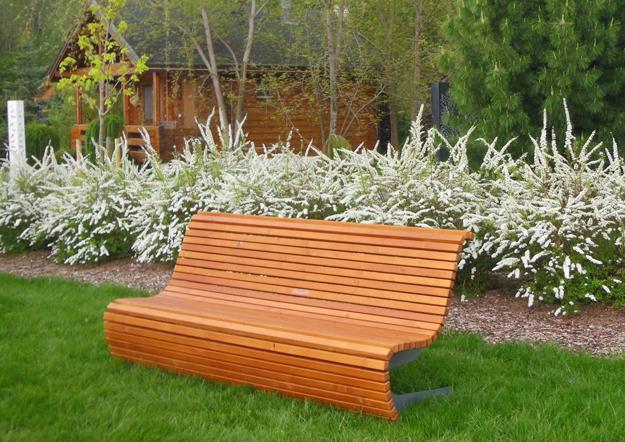 This beautiful garden bench is made with pine and spruce wood. The timber is shaped like a traditional park benches with a touch of creative design. Comfortable and attractive, this wooden garden bench is great for any garden design or backyard landscaping projects. The simplicity of bench design and pleasant natural material create practical and functional item for backyard landscaping that give a nice detail to outdoor living spaces.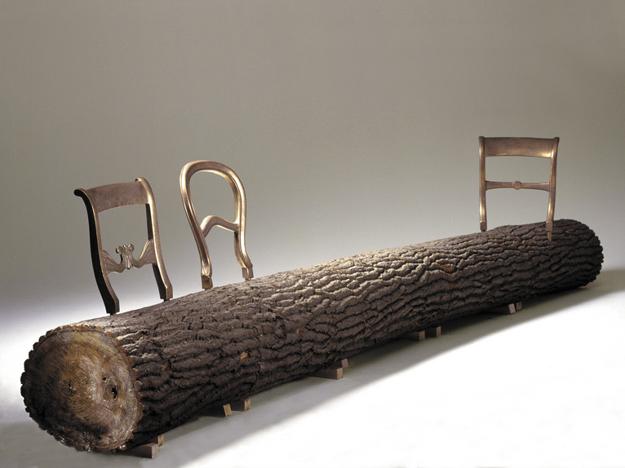 This amazing, simple and interesting garden bench is designed by Jurgen Bey, the Dutch designer. It is available from  Studio Droog online store for 11 000 euros. Backrests are made of bronze. The garden bench is a great inspiration for DIY projects recycling tree trunks. Large logs with creative backrests make wonderful garden benches and add stuning centerpieces for garden design.
Unusual and creative garden bench design ideas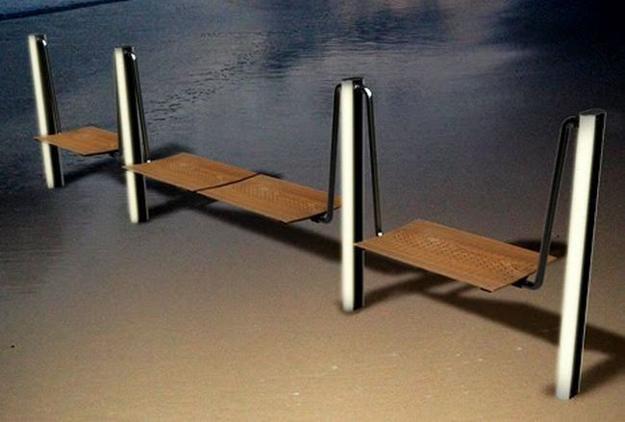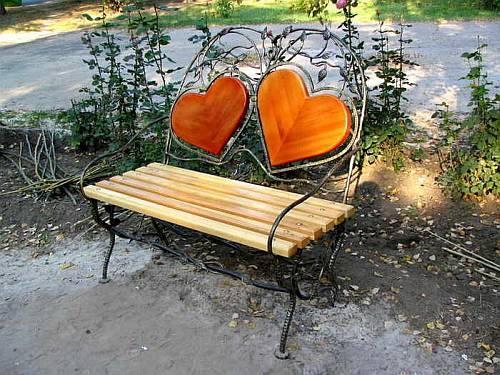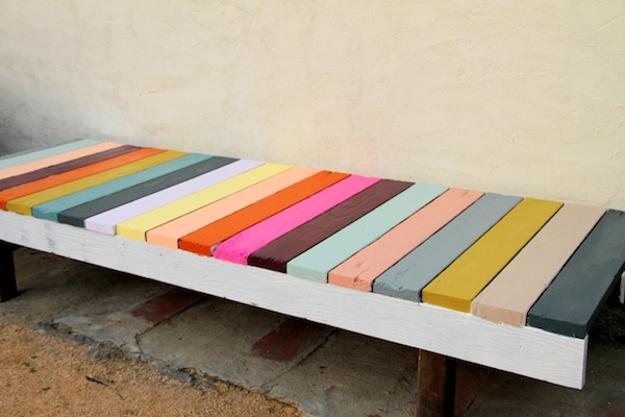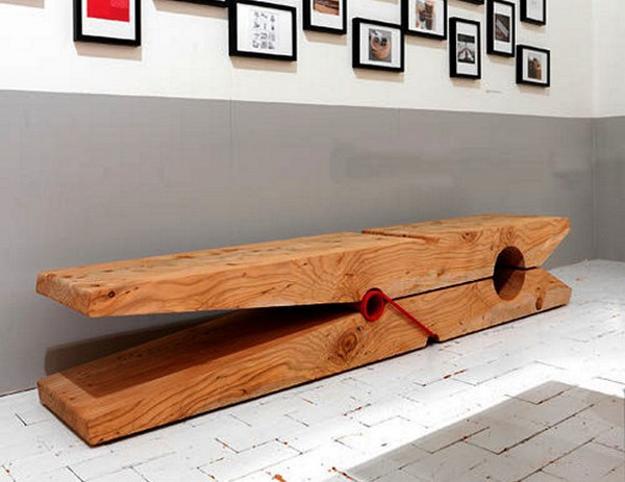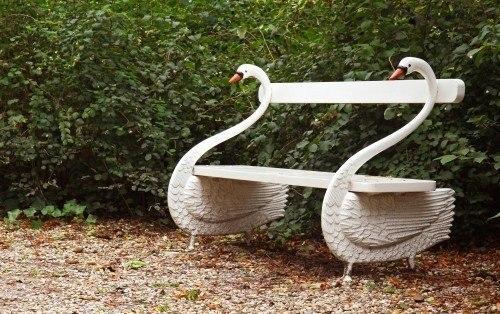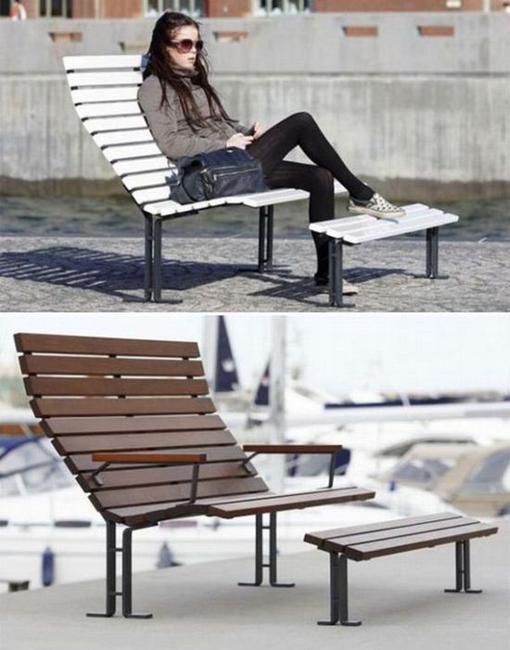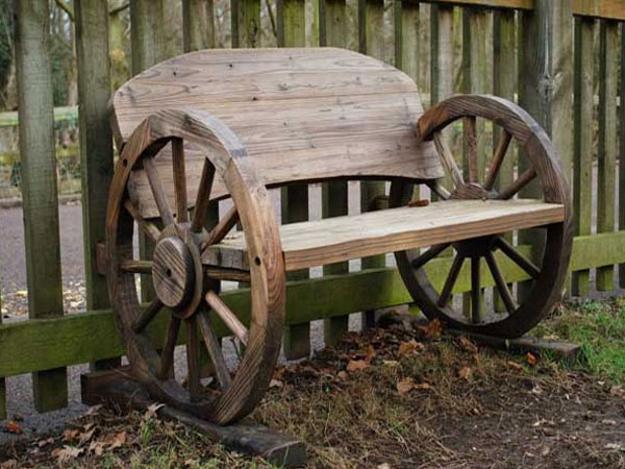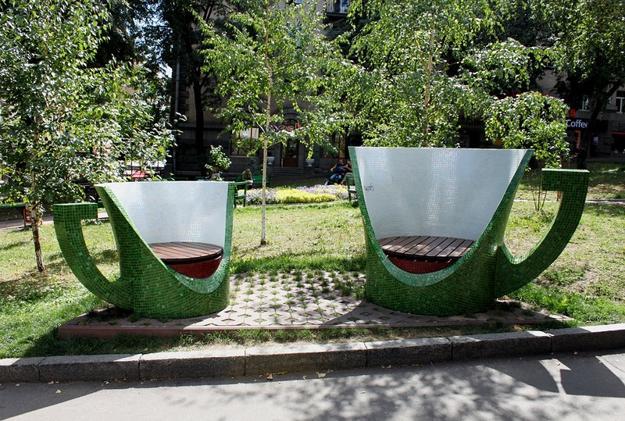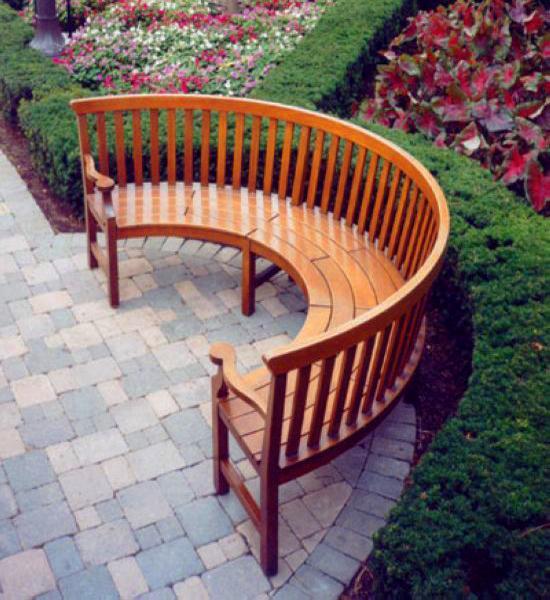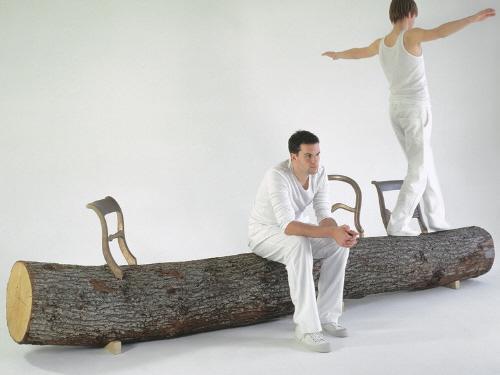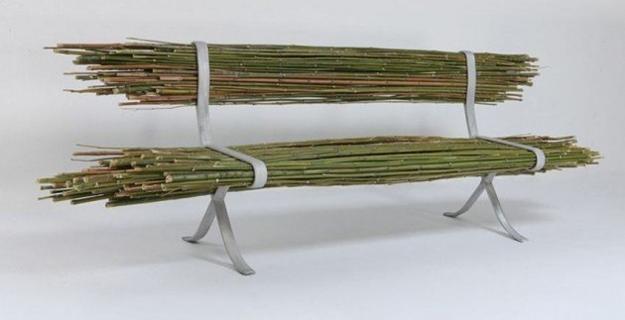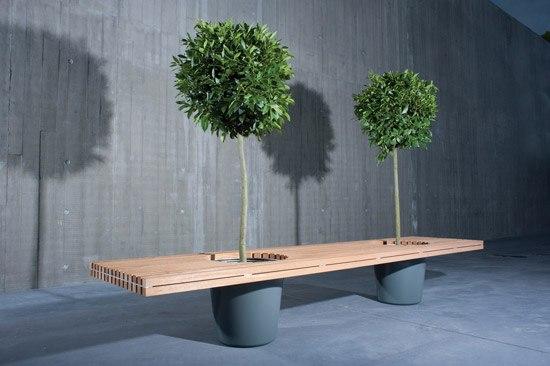 Winter backyard landscaping is about designing peaceful and beautiful outdoor spaces that celebrate natural beauty and provide a habitat to protect...
and enjoy free articles sent to your inbox