20 Marzipan Ideas Inspiring to Create Superb Edible Decorations and Gifts

Food Design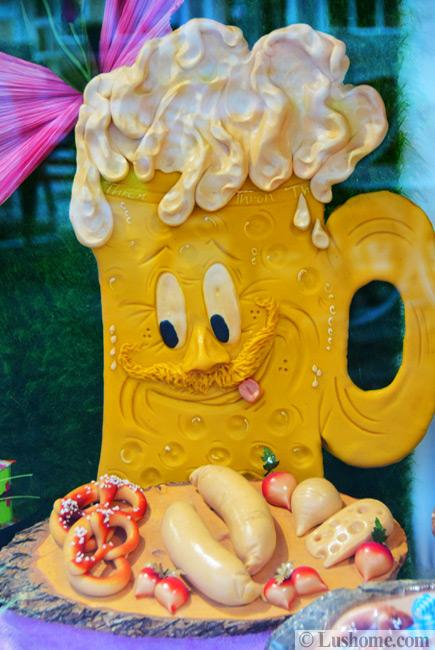 Unique gifts, German designs for OctoberFest
edible decorations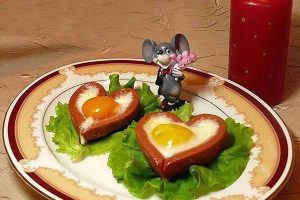 Marzipan decorations are a wonderful way of adding colorful and delicious accents to holiday tables. Marzipan is one of those food items that delight everyone and evoke extreme reactions. Whether you love almonds or just want to create exceptional designs, marzipan is the best for decorating holiday tables. Marzipan treats are favorite gifts in Europe. Beautiful, delicious and original, creative marzipan designs are attracting locals and tourists to the bakeries and candy shops.
Marzipan is almond candy dough made with a thick almond paste and sugar. The consistency of marzipan remind of modeling clay or soft rubber, and it makes marzipan an ideal confection for molding, rolling, sculpturing, and shaping. Marzipan is delicious and beautiful, especially the colorful designs. Bright accents of marzipan dough add charm to cake decoration or can be a filling ingredient for pastries. Here is a collection of design ideas demonstrating that marzipan is the perfect confection for creating eye-catching shapes and 3d forms for incredible edible decorations.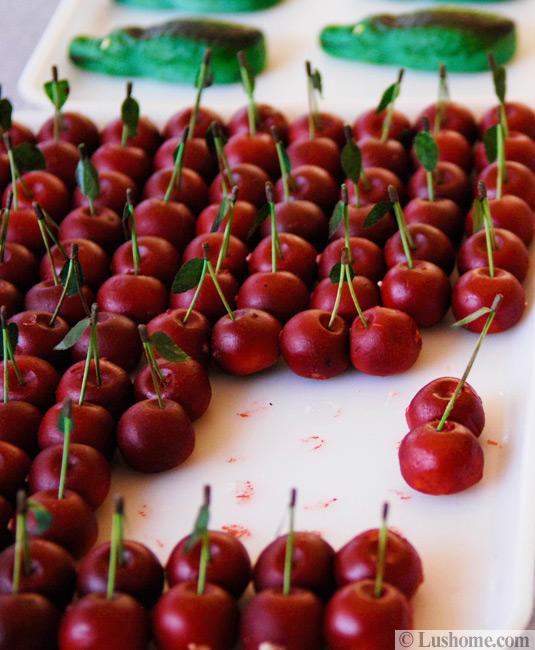 Marzipan can be rolled out in a thin uniform layer of icing for a cake or a cookie. You can make colorful rolls of almond paste and sugar as sweet treats or use a roll of marzipan dough for a filling. Sugar and ground almonds work well together blending delicious taste and opportunity to create eye-catching edible decorations.
Watermelons inspired, creative food decoration ideas
Creative food decoration ideas everyone will like
The main ingredients of marzipan are sugar powder and ground almonds powder in nearly equal amounts.  Traditionally egg whites, water or sweet syrups used to add liquid and make the paste with different colors and tastes. Vanilla extract and food coloring give beautiful aroma and colors to the marzipan designs.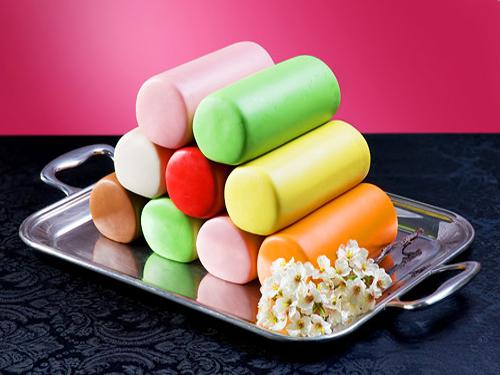 Decorate cakes or confections, make themed edible decorations for holiday tables, turn your handmade treats into unique sweet gifts. Easter eggs, small New Year trees, holly leaves, flowers, fruits, vegetables, small animals, and heart decorations made of marzipan are great accents that enhance familiar themes. Celebrate marzipan designs dyed into bright colors and molded into various shapes or sculptured as pieces of little art. Add creativity and bold looks to your baking around the holidays to jazz up your sweet table decoration.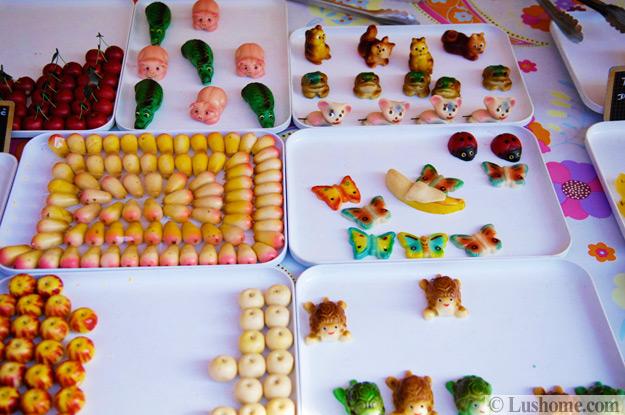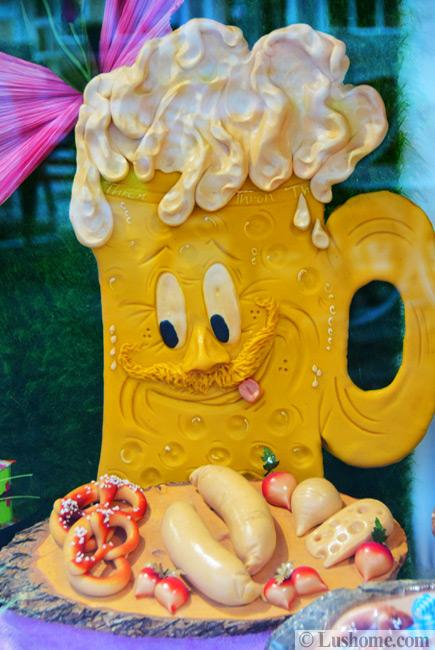 Edible holiday decorations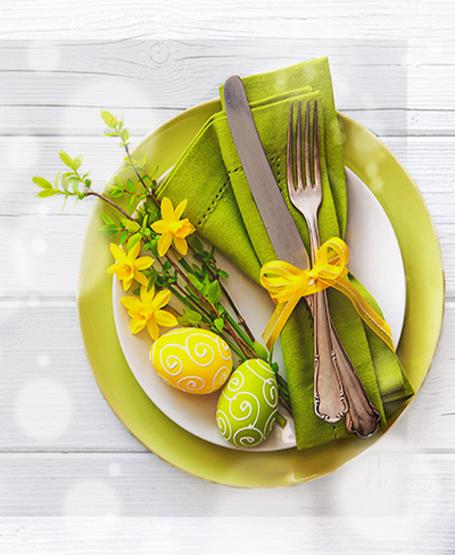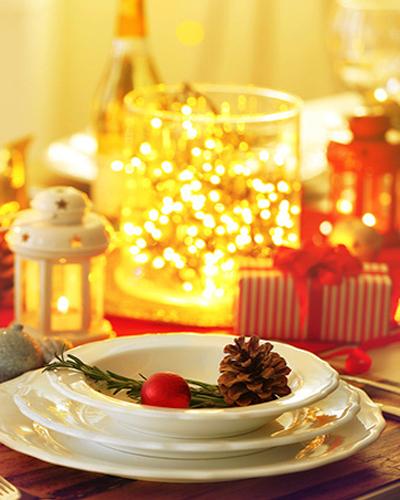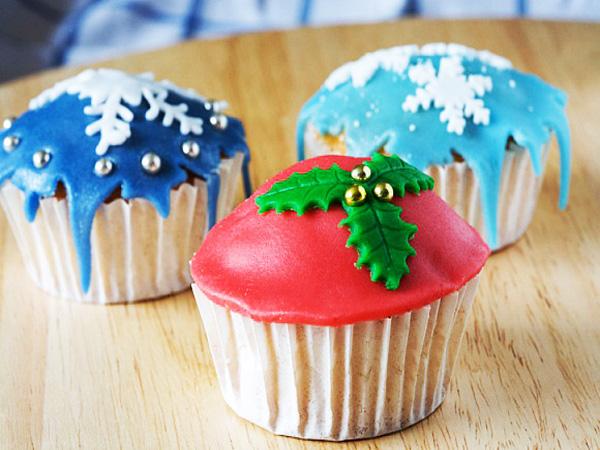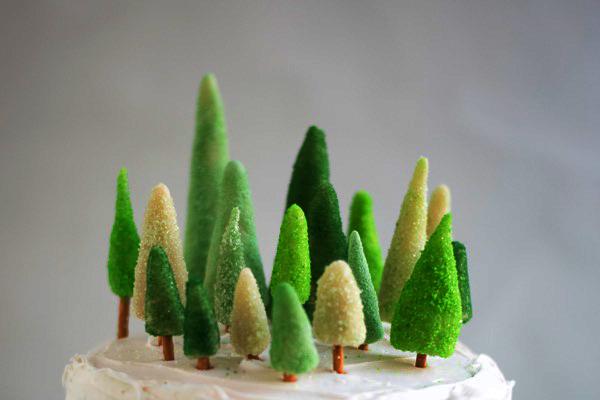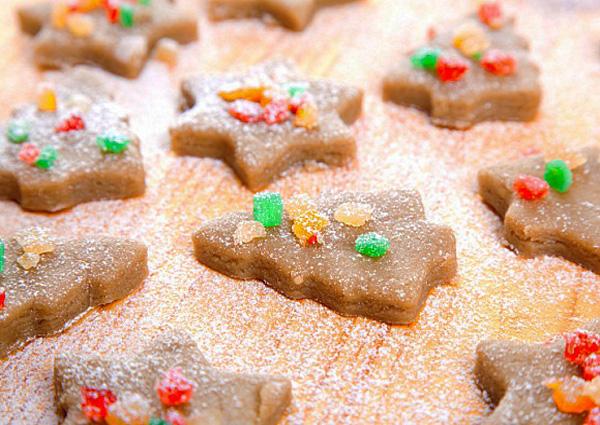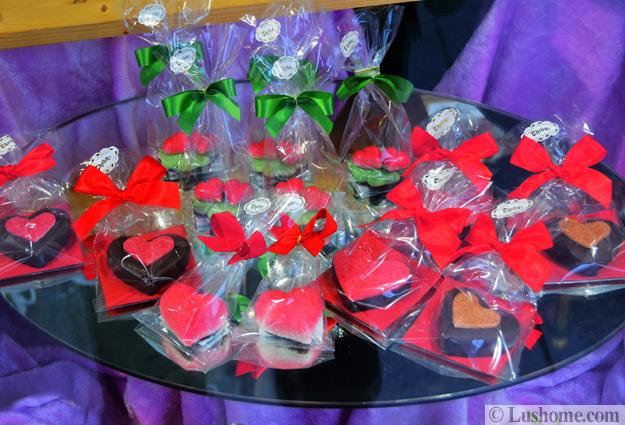 Wedding cake decoration ideas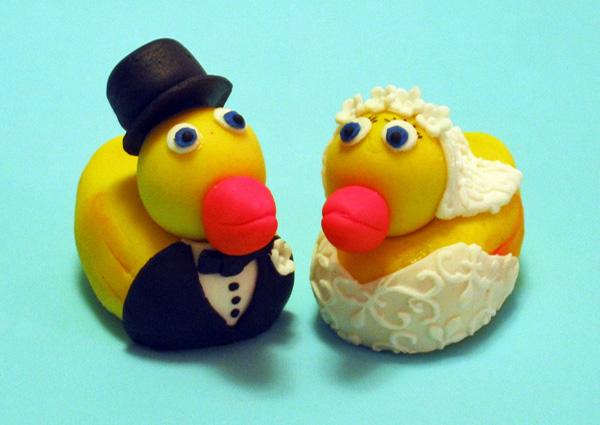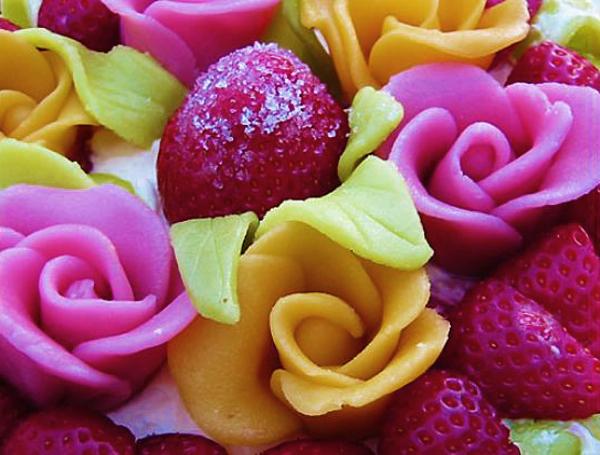 Marzipan fruits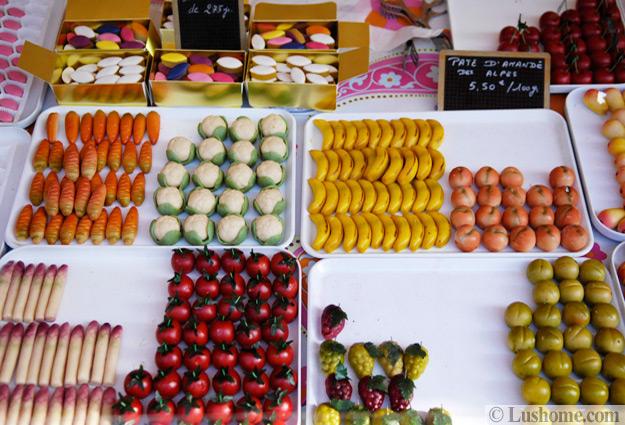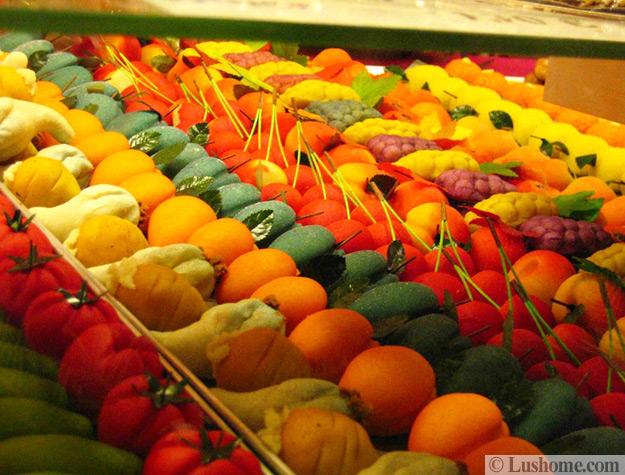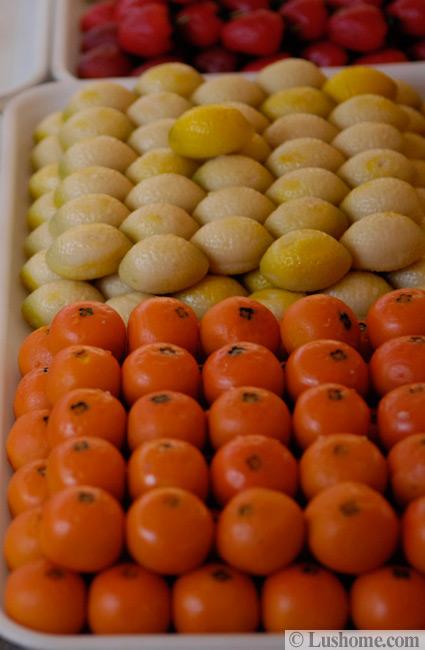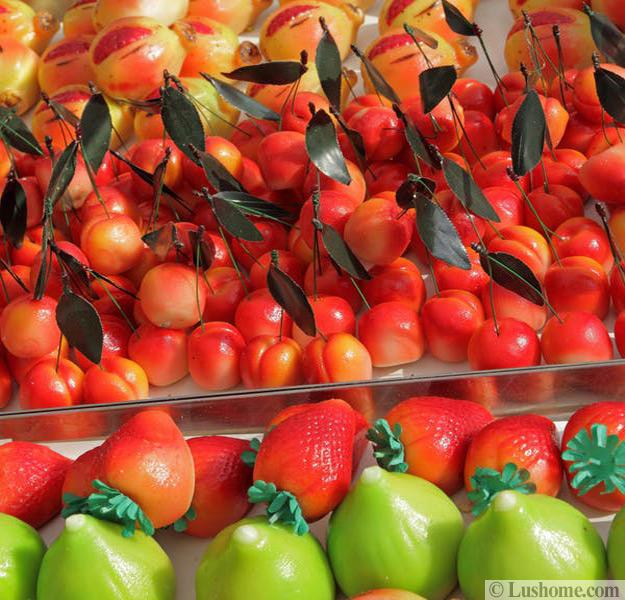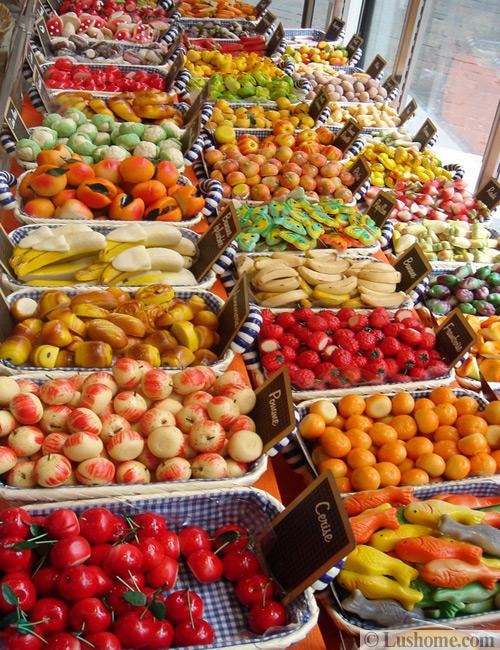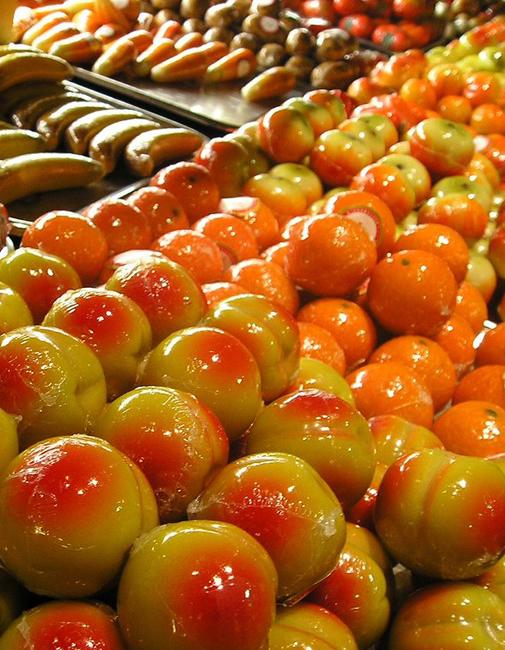 Miniature sculptures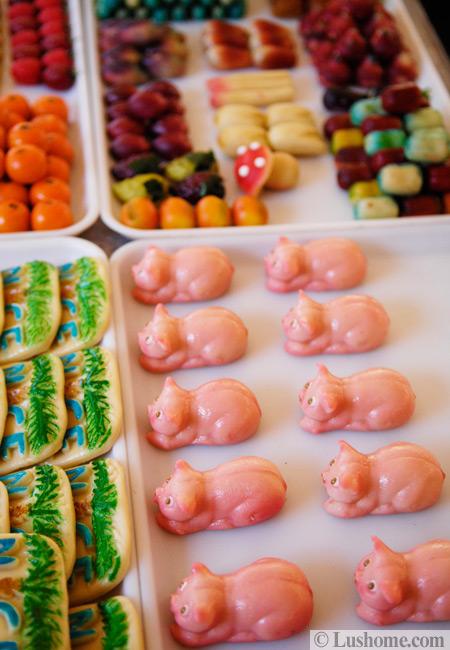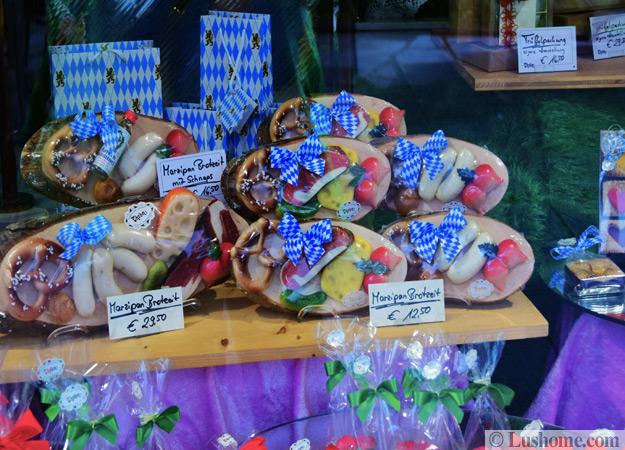 Pink is one of the most ubiquitous and versatile Christmas colors that are perfect for elegant table decoration. The tender, pale...
and enjoy free articles sent to your inbox