Cabinet Like Writing Desk Creating Modern Workstation in Any Room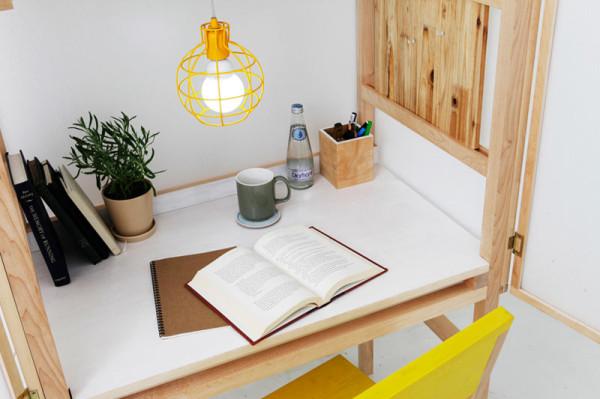 Wooden desk with book shelf and pendant light
This cabinet-like writing desk is a great ideas for creating private working spaces and DIY modern workstations. The Forming The Border desk with cabinet doors create a little privacy when it is time to study or get down to business. Designed by Juhui Cho, the writing desk is a modern self-contained workspace that allows to concentrate. The student desk features doors that define a clear border between work and home life.
The student desk with cabinets doors are ideal for those who work out of their home. The contemporary workstation is comfortable and functional, adding balance to working and living space. This creative and unique furniture piece give great inspiration for DIY projects improving multifunctional interior design.
The Forming The Border Desk takes on a cabinet-like look and adds a nice wood furniture piece to interior decorating.  When opened, the desk offers a book shelf for workstation organization and storage. When closed, the cabinet-like student desk looks simple, showing clean lines and cupboard shape.
Writing desk with cabinet doors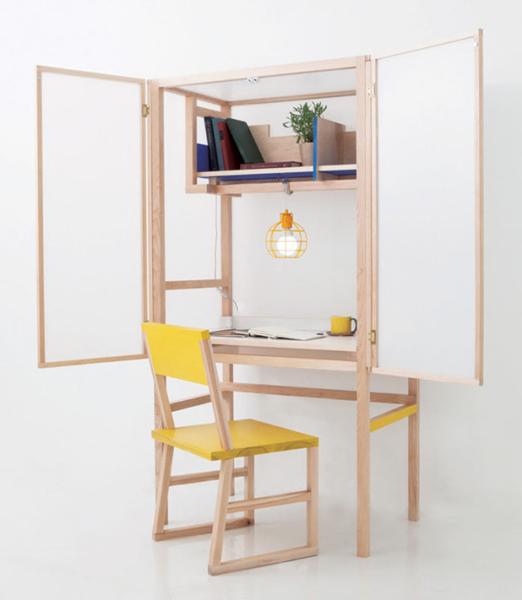 This furniture design idea is practical. The home office desk forms a privacy cabinet with its wooden doors, which is great for better concentration. The modern small workstation creates a little world in a room and allows a person to do the work faster.
Made of a wooden frame and PCV paneling, this unique home office desk is a nice DIY project for all who likes functional, stylish and space saving home office design ideas.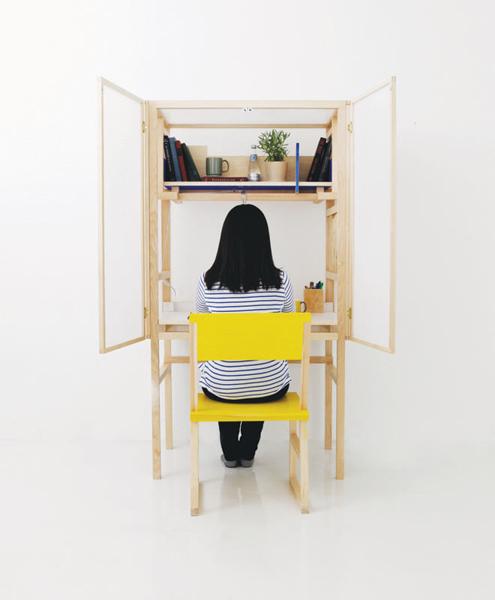 The front doors open, just like a cabinet doors, to reveal a writing desk surface and a book shelf suspended above it. The book shelf is designed to hold books, files, a vase with fresh flowers or small house plants.
Reinventing office desks and chairs to improve health, upright office furniture
Modern office furniture from Scandinavian designers
There is a pendant light above the desk. The PVC frame allows light to get through and creates bright environment for reading or writing.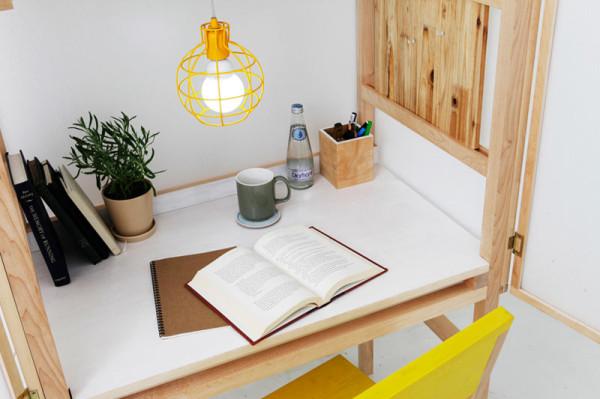 Light color shades of natural rood, warm wooden texture and blue-yellow color combination create a very attractive, modern and unique furniture piece for creating a small home office in any room.
Contemporary office furniture, BuzzHub and BuzzHood design ideas
Ergonomic office chair with unique sound screen design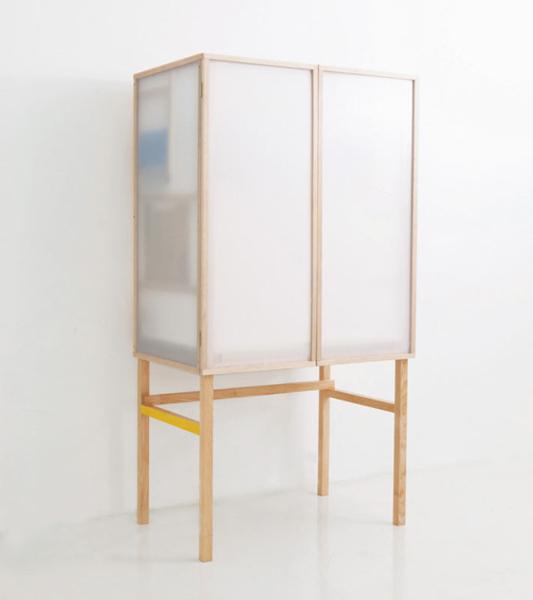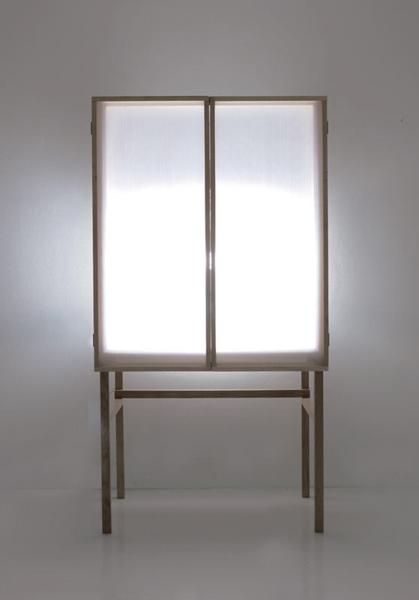 It is possible to find enough space for a small bedroom even in a tiny apartment or home. Here are smart...