Modular System with Transforming Planter Stand for Small Container Garden Designs

Decorating Ideas

Outdoor Living

Plants and Flowers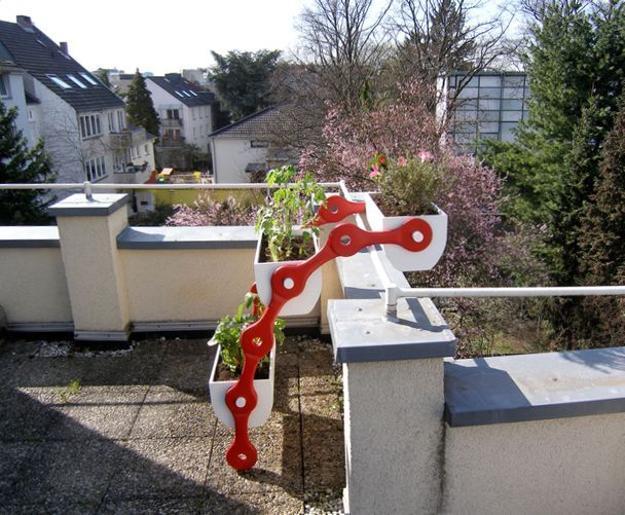 Modular system Pflix for small garden designs
balcony decorating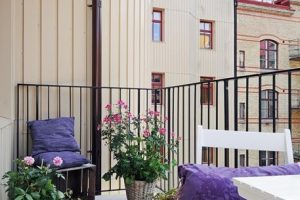 This innovative modular system with planters for growing edible herbs, vegetables of flowers is designed for those who live in cities. Urban garden designs make cities look greener and friendlier. Small garden designs help people to connect with the nature and decorate outdoor living spaces with green plants and flowers.
The bright and creative modular system includes a transforming frame and a few planters. This interesting and fresh design idea is perfect for large terraces, flat roofs and even very small balcony decorating. It allows to create a gorgeous small garden, grow your favorite plants and flowers in style.
The modular system with planters offers a great way of balcony decorating while adding playful and original design to outdoor living spaces. A bright red color creates an attractive contrast, adding energy and cheer to balcony decorating and creating beautiful and pleasant outdoor living spaces to relax and enjoy fresh greenery, bright accents and fantastic aroma of blooming flowers.
Modular system for small garden designs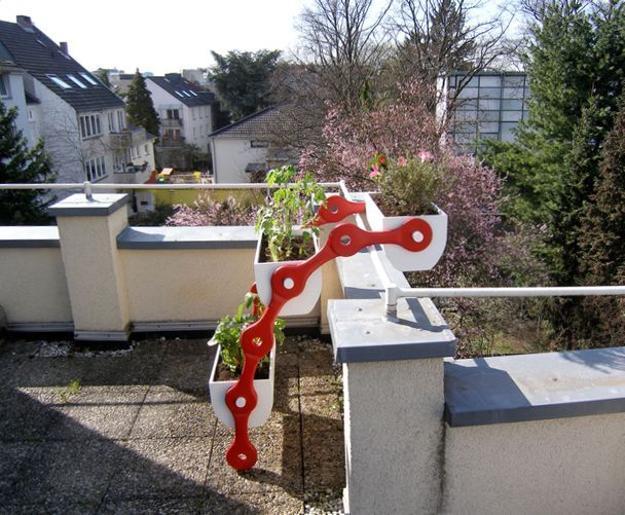 There are many attractive containers and planters in the market to choose from, but this modular system if very original, allowing to change your outdoor home decor and refresh outdoor living spaces with creative designs. Ideal for small outdoor rooms, bright and interesting, the modular system is a fabulous addition to existing outdoor home decor.
The space saving and transforming, the modular system for small garden designs is adaptive to various surfaces and needs. You can use it as an attractive stand or turn it into a vertical garden. The modular system Pflix, www.pflix.de/ by designer Christian Heufelder is flexible and very decorative.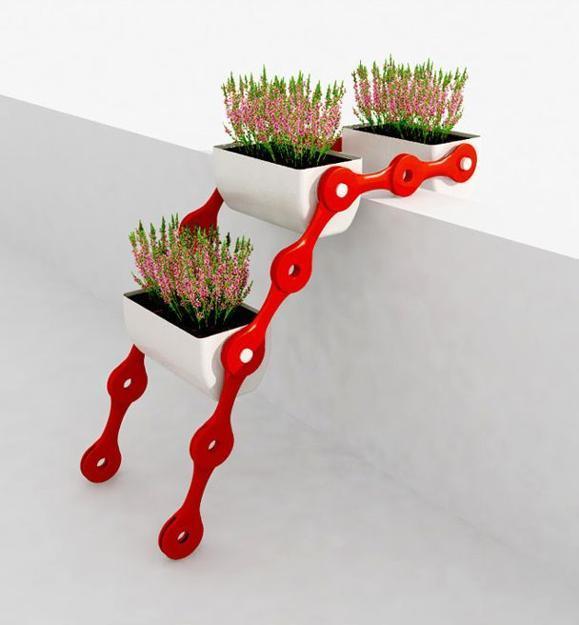 The design features chain link elements that form the frame which supports a few planters. Each link can be raised and lowered up and down at any angle, allowing to create a unique system for your small garden design and personalize your outdoor home decorating.
Wall garden design ideas, DIY projects for decorating small spaces with edible herbs
22 fabulous container garden design ideas for beautiful balconies and backyard landscaping
You can hang the small garden vertically on the wall or lean the system against any vertical surface. You can use it as a free standing system for your small garden design or add a single container to your balcony decorating.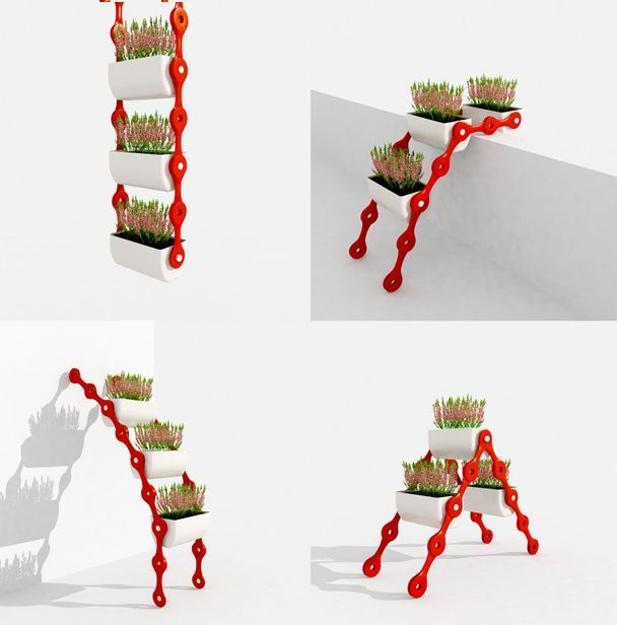 Easy, flexible, space saving and convenient, the gardening system can be moved from your indoor to outdoor, adding blooming flowers or edible herbs to your interior decorating in winter and beautifying outdoor living space with spring flowers.
Kokedama garden design ideas, easy eco friendly home decorations
22 space saving hanging planter designs for decorating small outdoor seating areas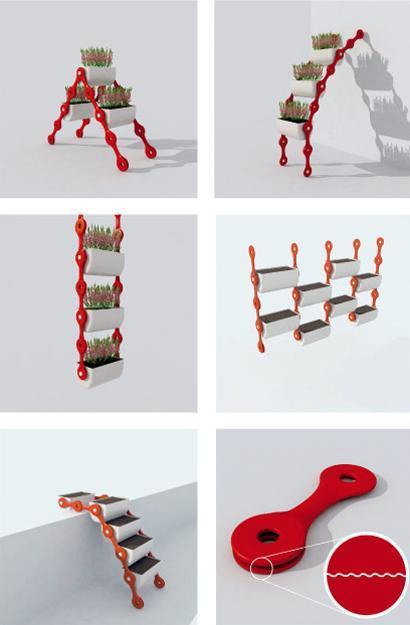 More from modern furniture

Weave furniture design blends traditional techniques and modern trends in decorating with handmade items. Using natural ropes and twines, you can...
and enjoy free articles sent to your inbox