Miniature Houses and Original Garden Designs, Floral Art by Coco Style

Decorating Ideas

Plants and Flowers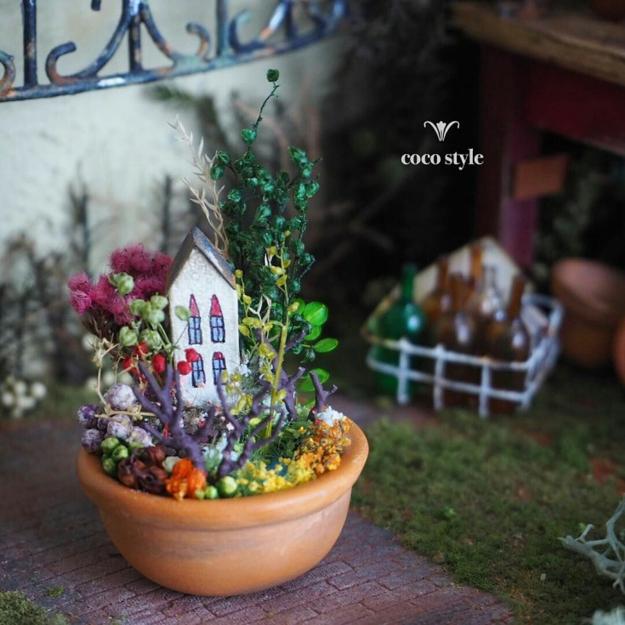 Eco craft idea, planter with miniature house and garden
eco gifts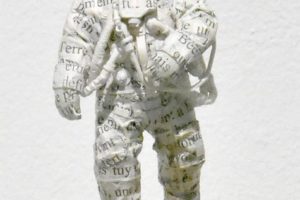 These charming miniature houses, surrounded by beautiful gardens, are beautiful works of art, created in small pots, on wood blocks, and trays. If you do not have an outdoor space for gardening, you may want to start designing a mini garden using a planter, bowl, or plate. Any wooden piece will work as a base for a tiny house and its garden. Miniature houses and gardens make excellent home decorations and unique eco gifts. You do not need many materials and can reuse and recycle what you have for your designs.
The little houses and gardens work beautifully as original accents bringing nature inside and harmonizing modern homes. You can create floral arrangements with any of your favorite plants. You can add branches and decorative grasses to your miniature house to produce an impressive work of art. Also, you can easily change your garden design adding beautiful accents to the tiny house and garden for each season.
Rock painting ideas, little houses for original garden designs
Artful floral arrangements creating colorful insects
Fall flower arrangements and table centerpiece ideas
Miniature garden designs, new trends in container gardening
There are many choices to select for the base when it comes to shape and material. Glass bowls, metal planters, or wooden blocks work well for miniature floral arrangements. You can choose a square, rectangle, circle or boat size for the base for a fairy-tale house with a garden. You can paint the masterpiece or use rustic textures to enhance your lovely design.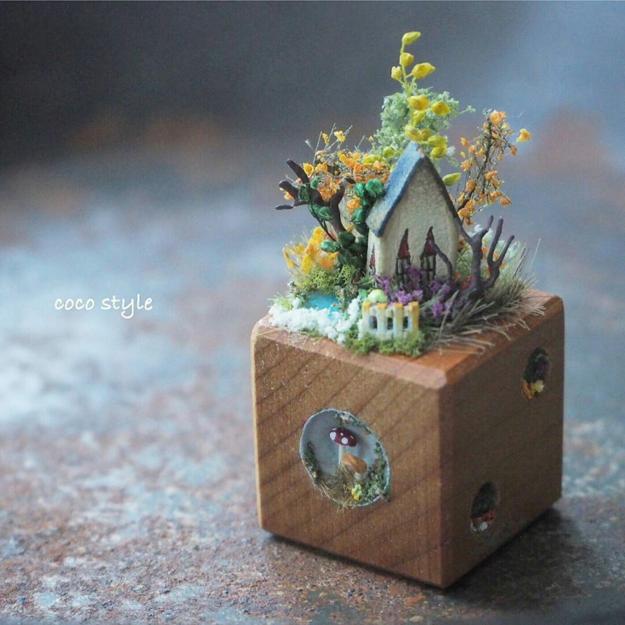 The designs are a great way to visualize your dreams. With these miniature houses and gardens, you can bring the beauty of your house surrounded by trees, shrubs, and flowers, inside. You can enjoy the look of your real garden in fall and winter planning to make changes to your outdoor living spaces.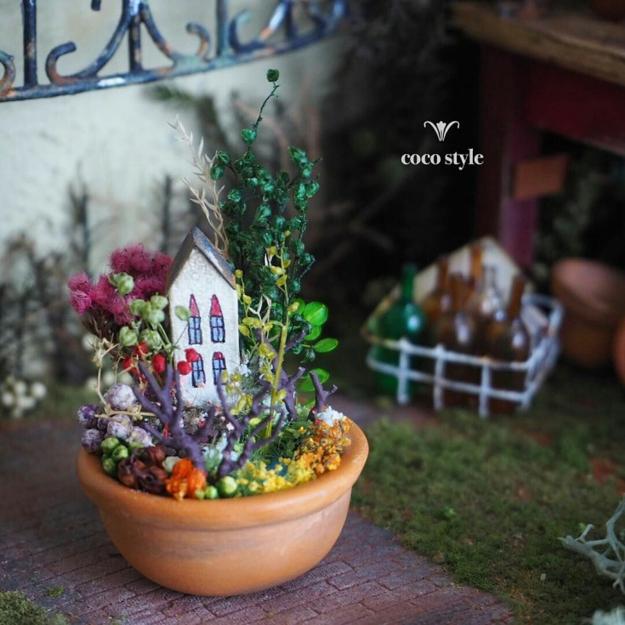 Gardening and garden designs are not limited to outdoor activities. Anywhere you want the trees, shrubs, and flowers can grow, reminding you of warm summer days. All you need is patience and time to create gorgeous miniatures on a small scale.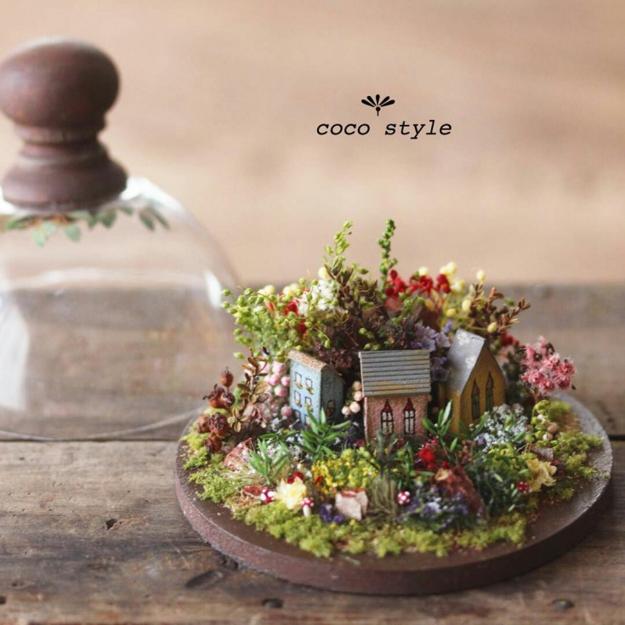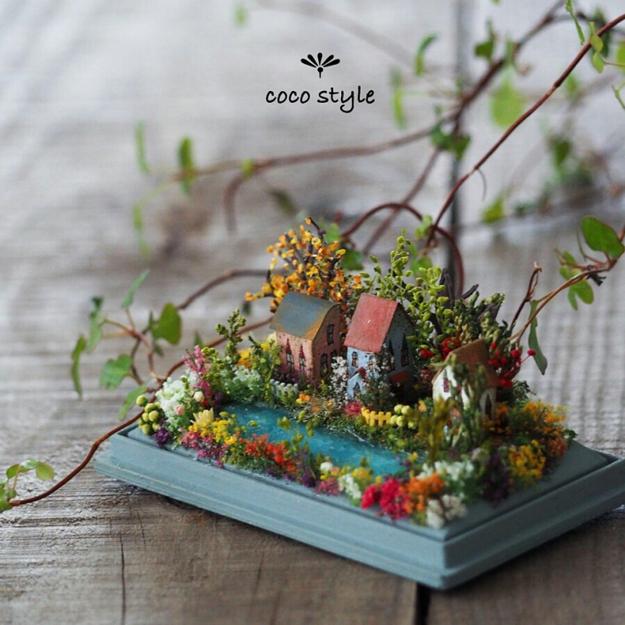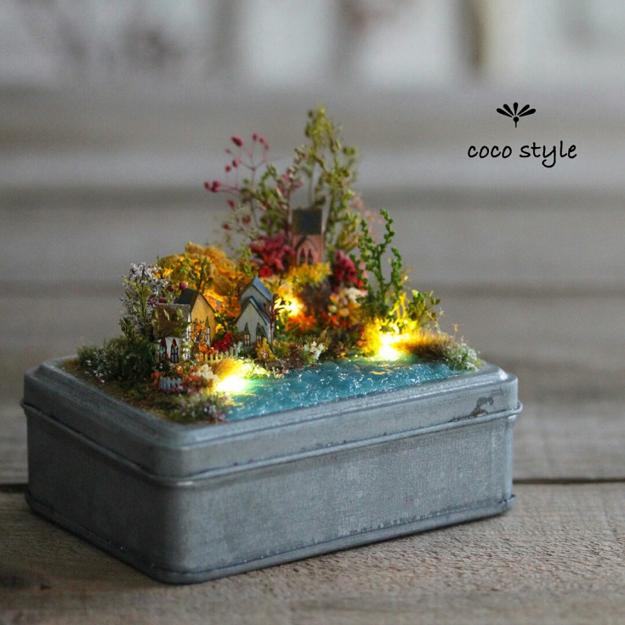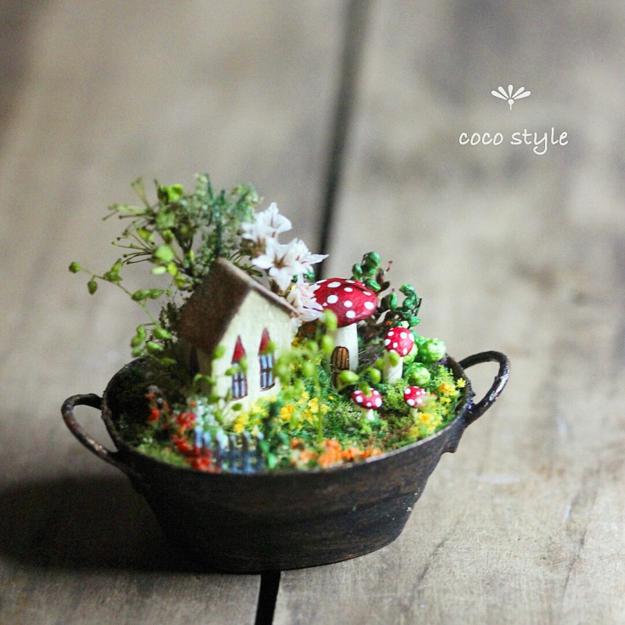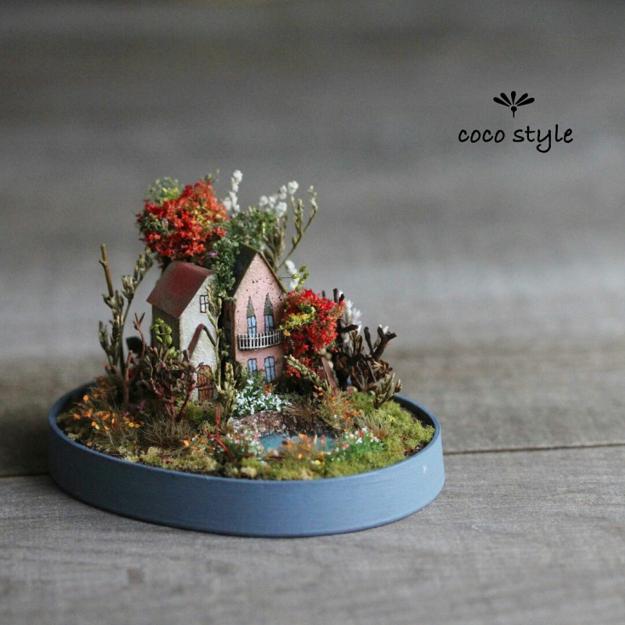 More from make decorations

Creative Easter ideas offer many quick and easy techniques for spring eggs decoration. Instead of dyeing eggs, try decoupage turning Easter...
and enjoy free articles sent to your inbox