Cast Iron Skillets for Unusual Wall Decoration, Patriotic Decoration Idea

Decorating Ideas

Kitchen Ideas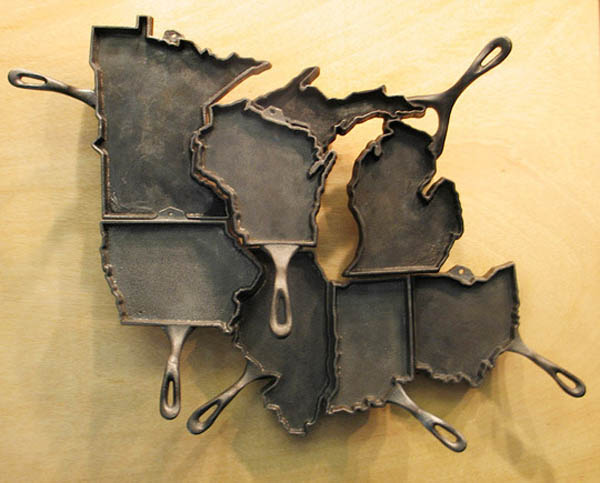 wall decorations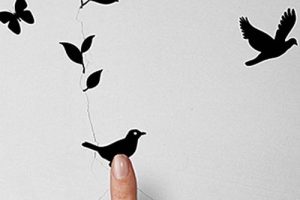 Have you ever thought of wall decoration with a map? Hanging a map of your country on a wall looks patriotic. A map on the wall can be created with ordinary items, including cast iron skillets. These surprising wall decorations are great for your dining room and kitchen. They look unusual, creative and artistic in home interiors and outdoor rooms. The wall decoration idea comes from American artist Alisa Toninato.
Lushome presents the unique wall decoration idea from American artist Alisa Toninato. A map of the USA made of cast iron skillets or a single skillet in the shape of a state is an interesting wall decoration that looks like a modern artwork on any wall. 48 cast iron skillets of the Made In America collection are original state-pan art pieces that are available from FeLion Studios, felionstudios.com/pans.
Offered for individual sale, every skillet fits together with the surrounding states. It is fun to use a state-shaped skillet as a wall decoration or collect them all, creating impressive wall decoration in your dining room or kitchen. Also, you can build your favorite geographic regions with functional and decorative retro modern skillets.
Modern wall decor in patchwork fabric style, wall design trends
Wall decor ideas, decorating with ordinary frames for exceptional look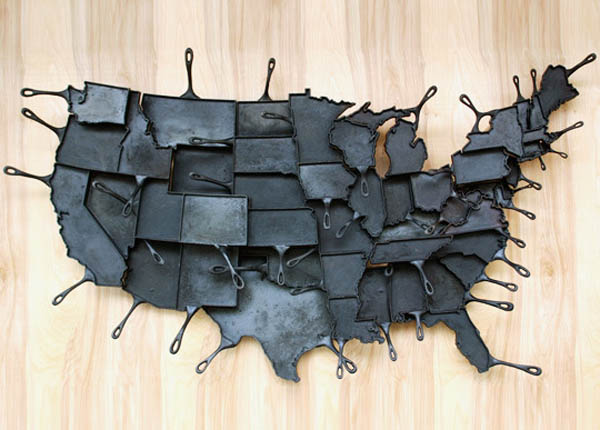 Enjoy being the life of a party by hamming up your favorite baked and fried delights with state-shaped proportion. Cast iron art is a functional example of decorative design idea meeting utility with fun and social emphasis, – the designer says.
A state shaped skillet is labeled with the FeLion Studios logo and stamped with a production number. Each skillet comes with a custom made magnetic hanger that displays the pans neatly on the wall.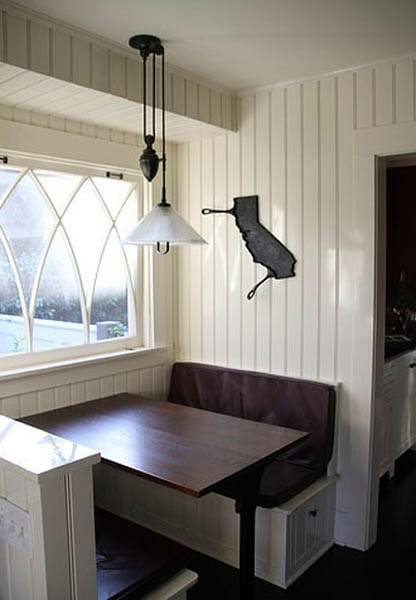 This allows you to easily install the piece as wall art, use it and hang your skillet after the use adding this practical and space saving wall decoration to an empty wall. Plunking it back onto the magnet creates a clean and easy exhibition, nicely accentuates your interior design and make a patriotic statement.
Wire organizers or wall decoration ideas
All pans are made to order, and will be shipped in 6 – 8 weeks from the day of order. The artist will make single or multiple state-pan orders for creating impressive geographic compositions. You can decorate your wall with individual pans or a few cast iron skillets arranged into regional maps.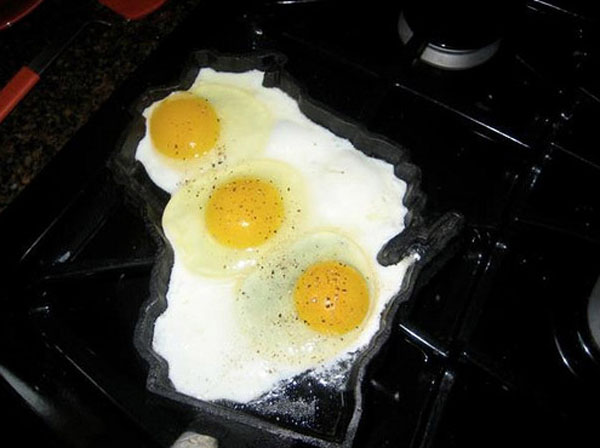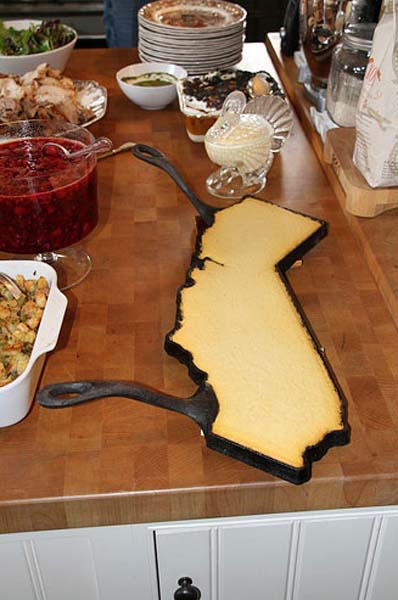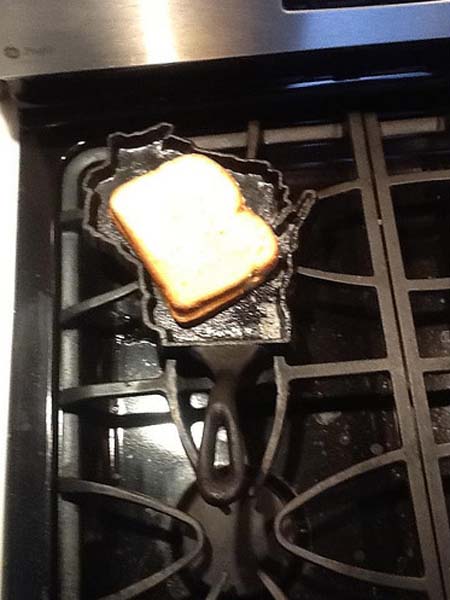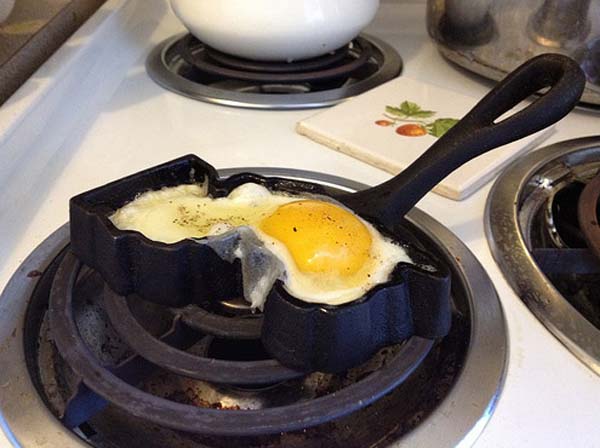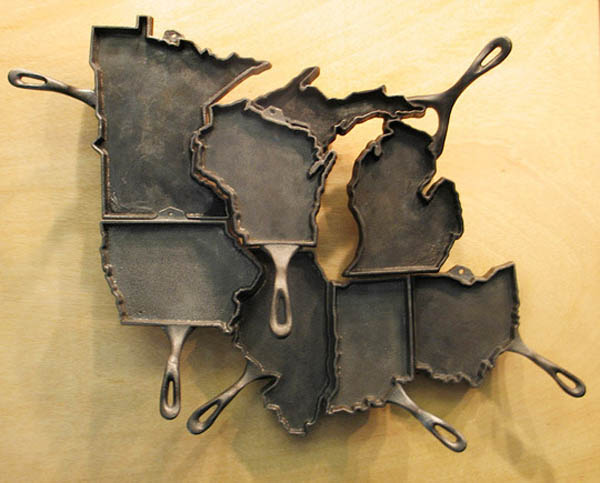 More from decoration patterns

Throw pillows in various colors, designs, and patterns are one of the easiest ways to refresh your room design and inject...
and enjoy free articles sent to your inbox