Pet Grooming Designs for Fashion Stylish Dogs and Cats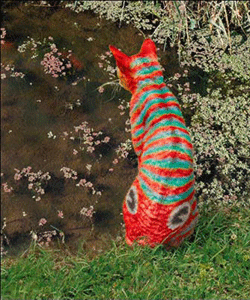 Striped fur design, fish-like pet fur dyeing
New pets fashion in China makes pet grooming designs more interesting and surprising. Fur stylists and pet grooming companies are very busy. Dogs and cats owners explore colorful pet grooming designs, various fur styling techniques, following pets fashion trends and choosing unusual pet grooming design ideas to create new images for pets.
Family pet owners turn their cats and dogs into miniature pandas, dragons, fish, leopards and tigers, fruits and berries. The owners like impressive pet grooming designs and colorful fur decorating ideas, asking pet groomers to create popular banana-like fur coat designs, cucumbers and  strawberries on dogs and cats fur. Pet owners make a new industry of unusual pet grooming bloom.
Colorful cats and dogs grooming ideas and amazing pet fur coat transformations are not cheap. For the simplest dog wash, pet fur dye and grooming design that create a new pet look owners have to pay up to $ 300. The price for cats and dogs grooming services depends on the size of the pet, the cost of grooming products and individual requests for a simple pet grooming design or more complicated pet fur dyeing patterns, special treatments and decorating design ideas that make pets look like wild animals or fruits.
Modern pet grooming ideas and pets health
| | |
| --- | --- |
| Pet grooming and fur dyeing, orange color | Striped cat fur design, fish-like pet fur dyeing |
Veterinarians warn that some pet grooming services and pets products may have a negative effect on pets fur health. There are concerns about quality of pet grooming products that can affect overall cats and dogs health also. Animal welfare advocates see new fashion trends and pet grooming design treatments as a mockery.
Pet grooming services
The number of pet grooming services, offering unusual and colorful fur designs, and family pets owners, who want to change their pets images with fur dye and impressive fur decorating, does not become smaller. People want their pets look bright and unique.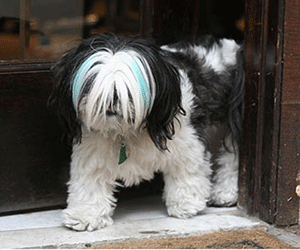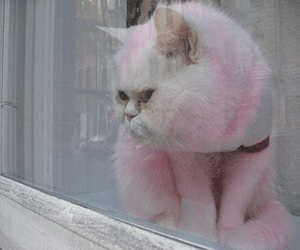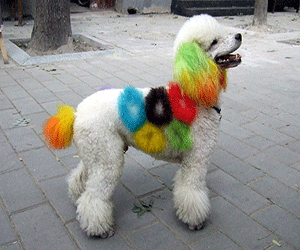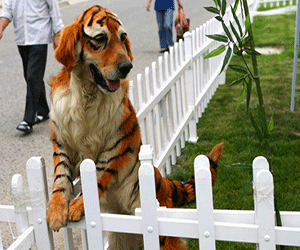 10 years ago Chinese families were practically living without pets. They did not think about cats and dogs fashion trends, pet grooming with fur dyes. People could not afford to have pets.
Tiger year, lucky home decor ideas, food and clothing
Lakefront hotel for wealthy paws
The majority could not pay for family pets food, shampoo or any grooming products. Now many Chinese pets enjoy professional pet grooming services and look stylish, pleasing their owners with colorful and creative look.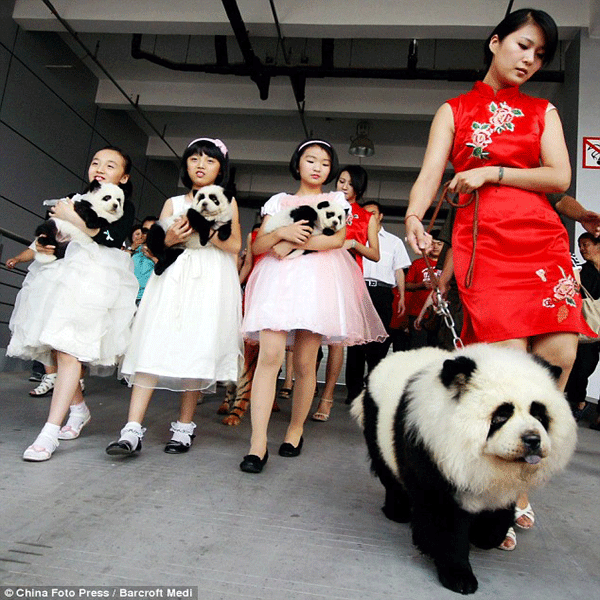 Design ideas for modern homes with pets
Design ideas for stylish furry pets
Modern cat furniture design for function and attraction
Mini pigs home redesign tips for safety and fun

Unusual interior design is exciting and inspiring. We can wonder how people get their ideas for creating an original interior design,...