Outdoor Thanksgiving Decorating Ideas and Modern Fall Colors

Decorating Ideas

Holiday Decor

Outdoor Living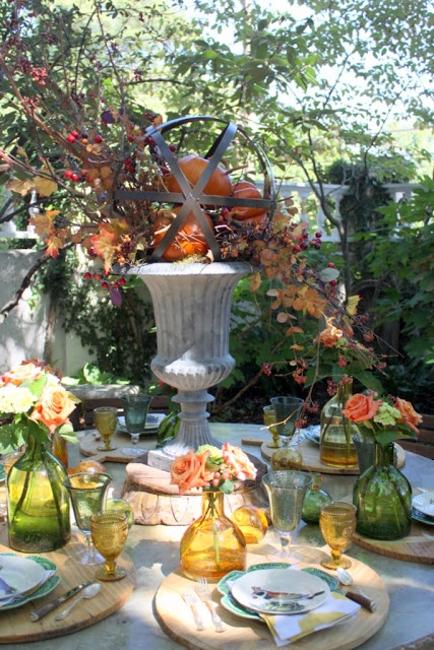 Bright fall table setting
outdoor seating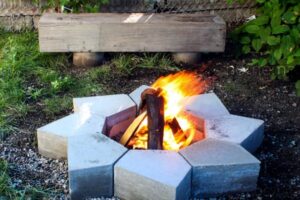 Having meals outdoor is a fantastic experience as it merges delicious treats with natural beauty, warm sunshine, and fresh air. Outdoor Thanksgiving table decoration ideas are fabulous ways to connect to nature if the weather allows you to do that. The trees, shrubs, fall flowers, moss, and grasses add charm to Thanksgiving table decoration with autumn leaves, fruits, and vegetables. Here is the inspiring Lushome collection of beautiful fall decorating ideas for outdoor holiday tables.
Traditional pumpkins, candles in attractive candle holders, artichokes, acorns, pine cones, and other seasonal decorations are great accents for Thanksgiving decor. The rustic style adds vegetables, fruits, fall leaves, berries, and wood slices, while the glamorous style looks for gilded pumpkins and candleholders, elegant tableware with silver or golden details. Checked tablecloths, napkins, and blankets are perfect for country-style fall holiday tables. Fur cushions make any Thanksgiving table setting look cozy and welcoming.
Candles, centerpiece ideas for small-budget Thanksgiving table decoration
Elegant trends in decorating holiday tables, modern tableware
Timelessly modern table decorations for Thanksgiving
Thanksgiving decorating ideas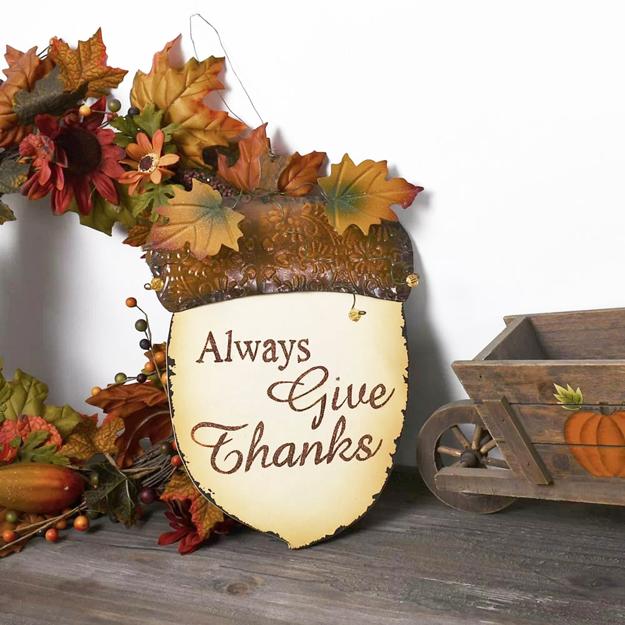 Fall colors for holiday tables
Choose a natural or neutral color scheme for your Thanksgiving table. Traditional and contemporary ideas offer fantastic table decoration options. The familiar color schemes include deep fall colors, including orange and brown color shades, soft yellows, reds, purples, beige, and gray tones. Nature-inspired decorating colors look fantastic for outdoor Thanksgiving table decoration.
Inspiring Thanksgiving ideas, pumpkin table centerpieces decorated with fall flowers
Bulk food candle centerpieces for decorating fall holiday tables
Last-minute Thanksgiving decorating ideas, quick fall table centerpieces
Neutral color schemes are modern trends in decorating holiday tables. All off-white, gray, beige, brown, and cream are perfect for creating an elegant table setting. Also, you can opt for a bold tablescape design with purple, burgundy, rust, and olive. Green colors, black-and-white color combination, blue tones mixed with whites, and metallic accents give a contemporary vibe to Thanksgiving table decoration.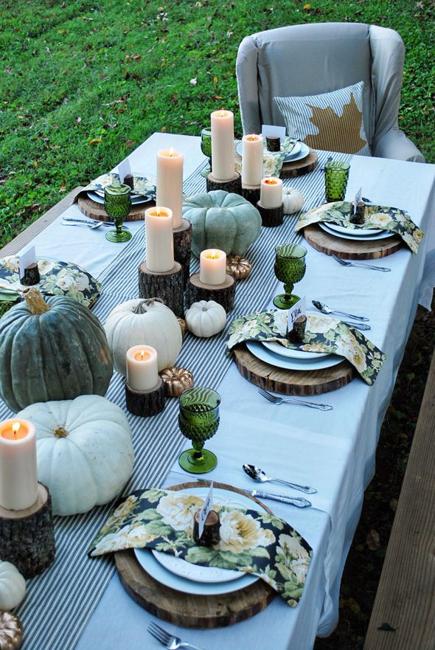 Fall decorations for Thanksgiving tables
Thanksgiving table decoration calls for adding an authentic fall feel to the holiday tables. You can do it effortlessly with pumpkins and fall leaves. Faux pumpkins, natural gourds, fall flowers, and autumn leaves create a vintage feel, connecting Thanksgiving decoration ideas with traditions. Painted pumpkins, paper crafts, greenery, and table centerpieces made with seasonal vegetables give a modern touch to the table decoration.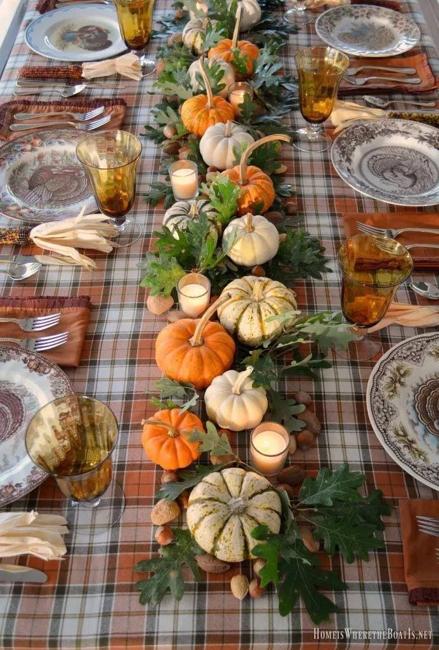 Adding pumpkin lanterns enhances your fall decorating ideas. You can use moss, pine cones, antlers, fruits, natural or crafted autumn leaves as beautiful fall decorations. Beautiful tableware with metallic details, white plates, combined with leaf-shaped plates, colored glasses, and seasonal figurines are perfect matches to your Thanksgiving table decoration.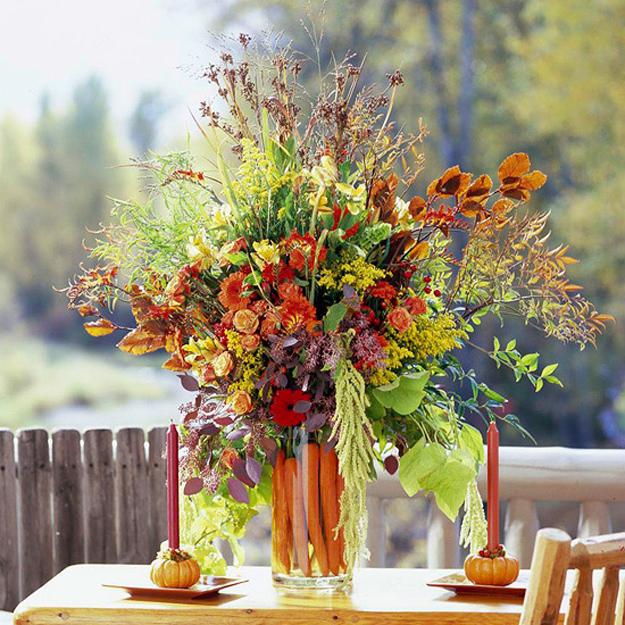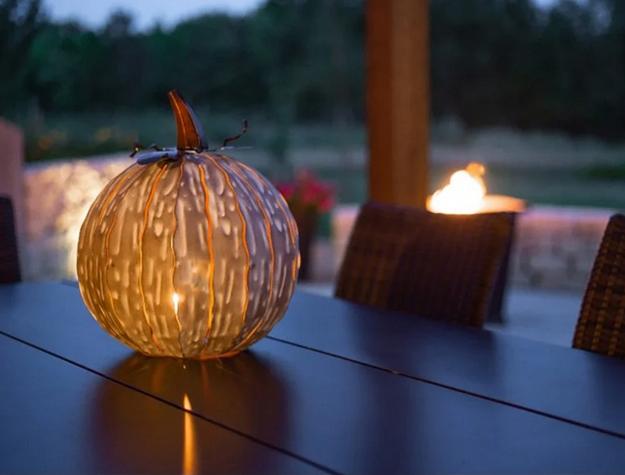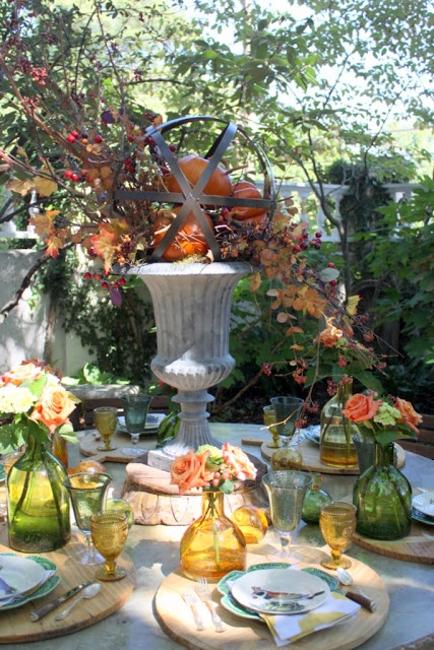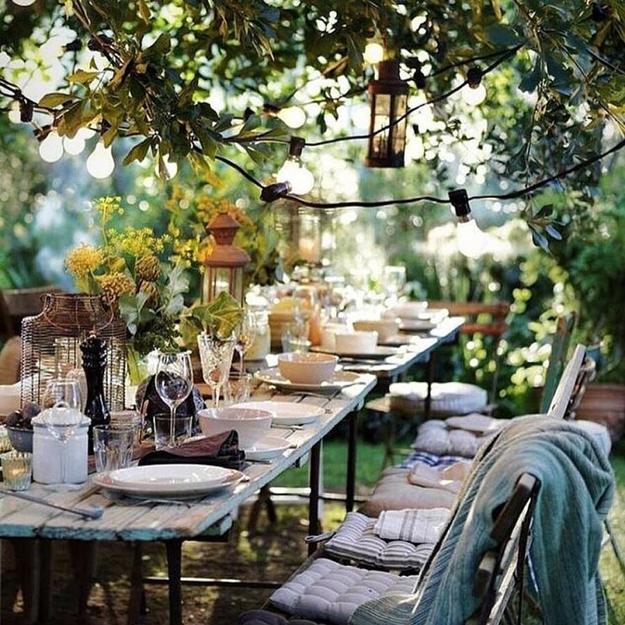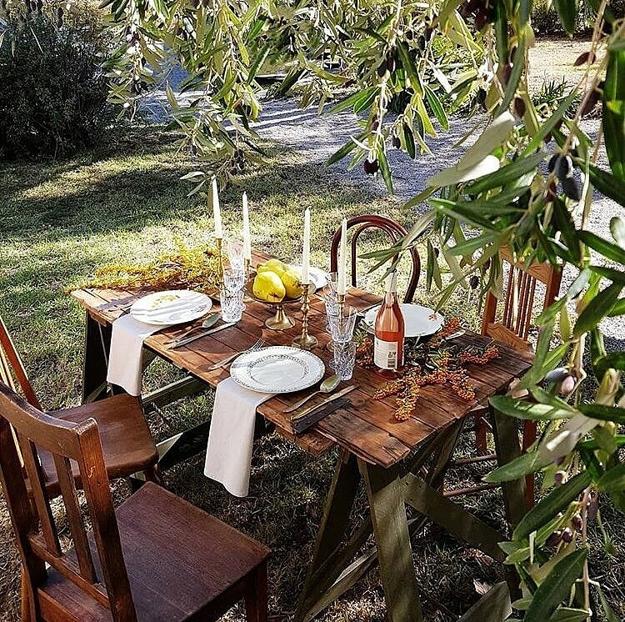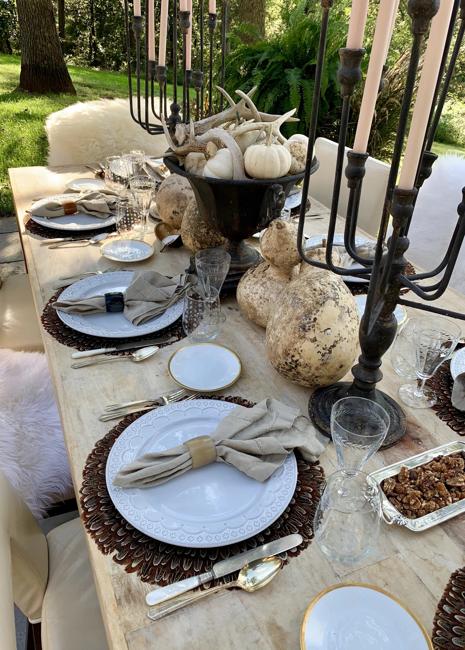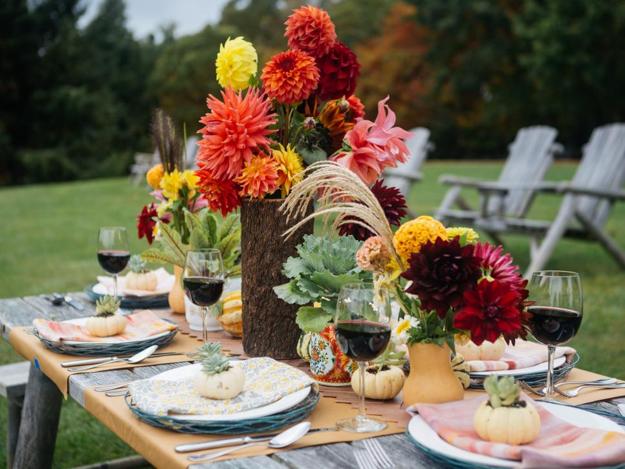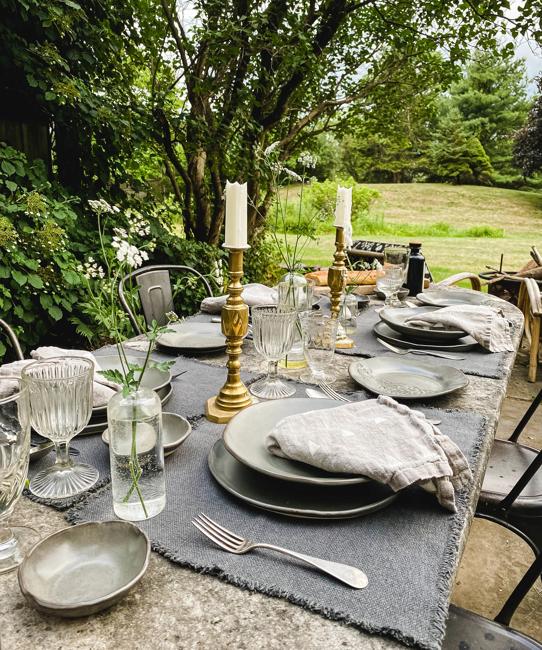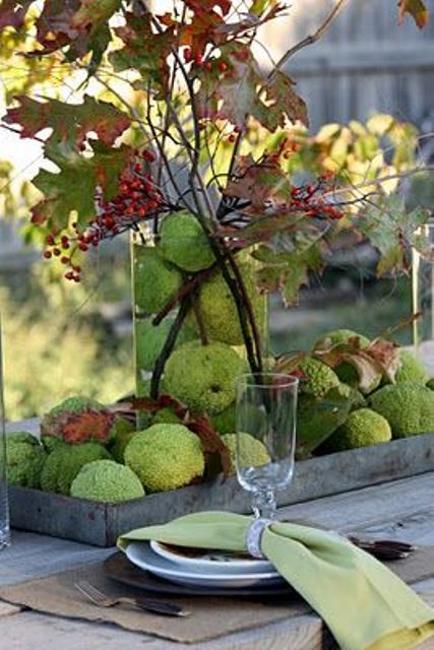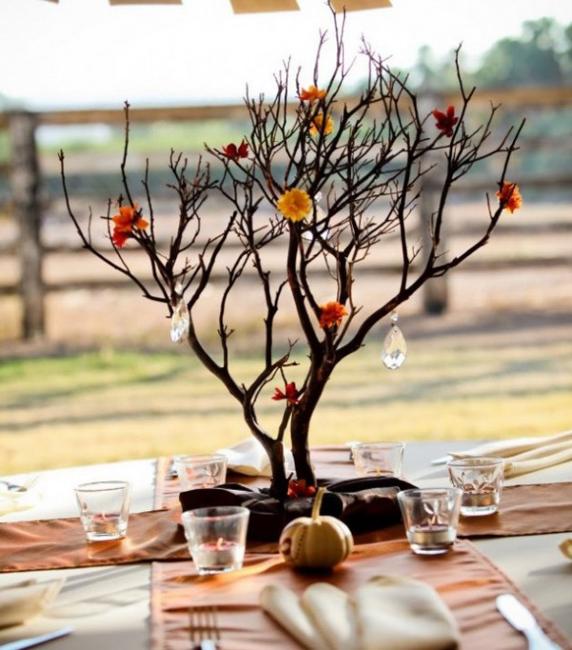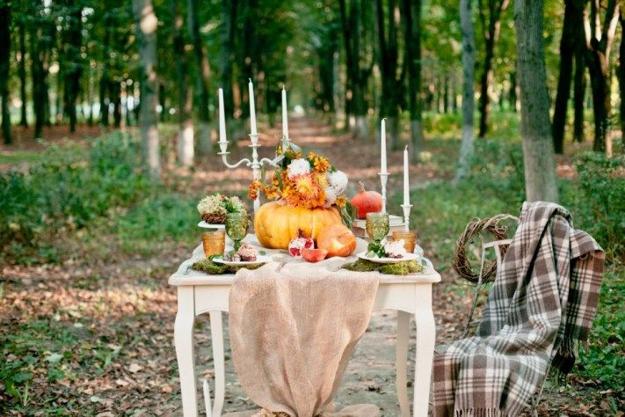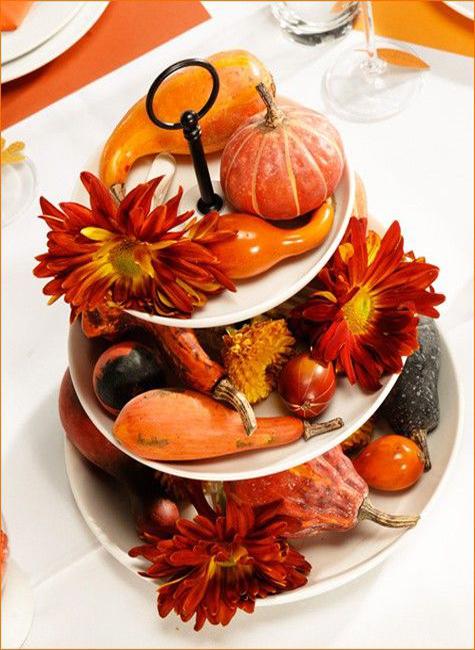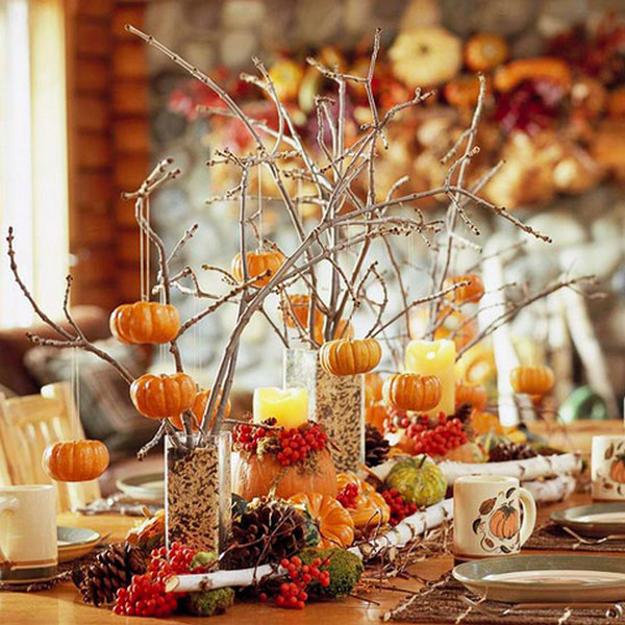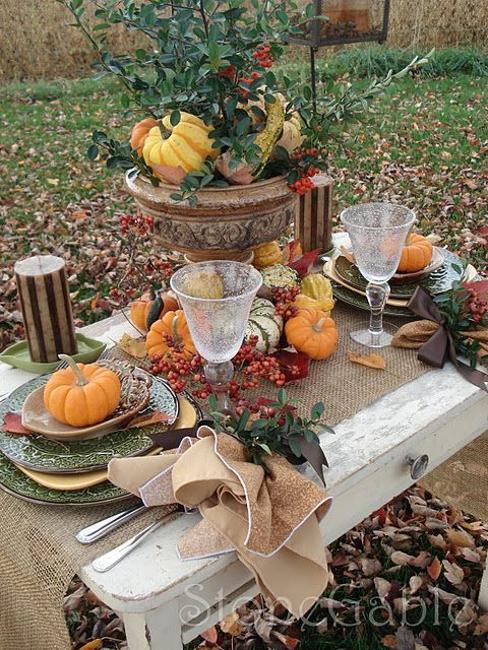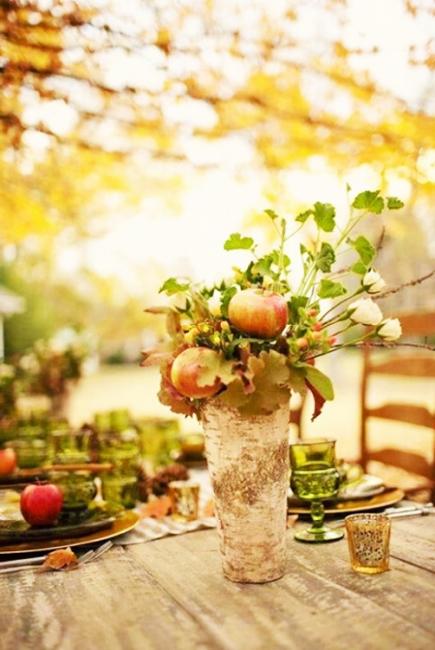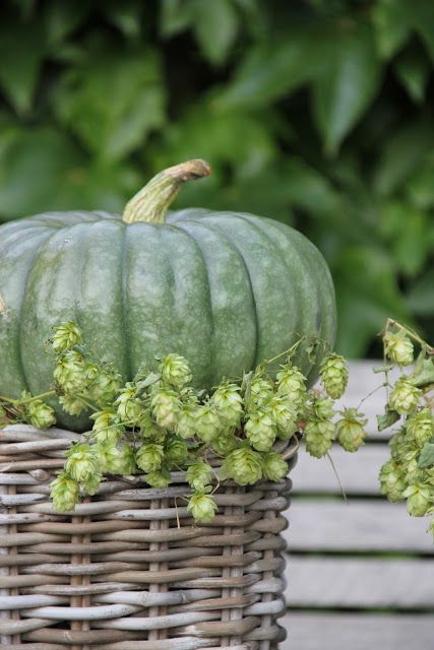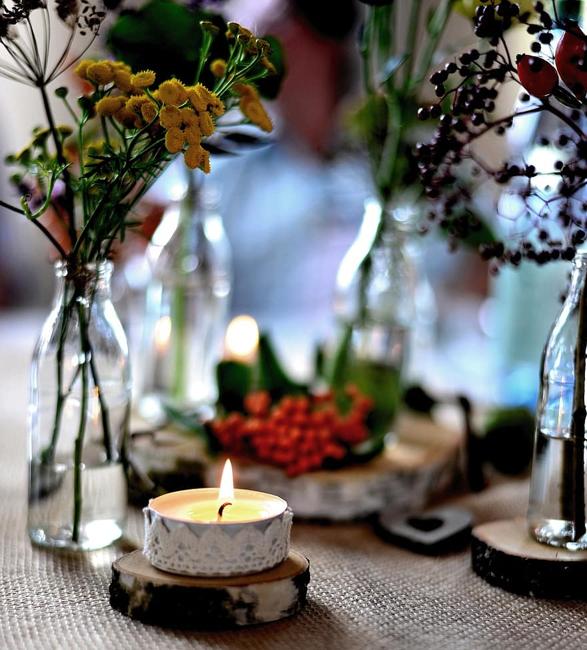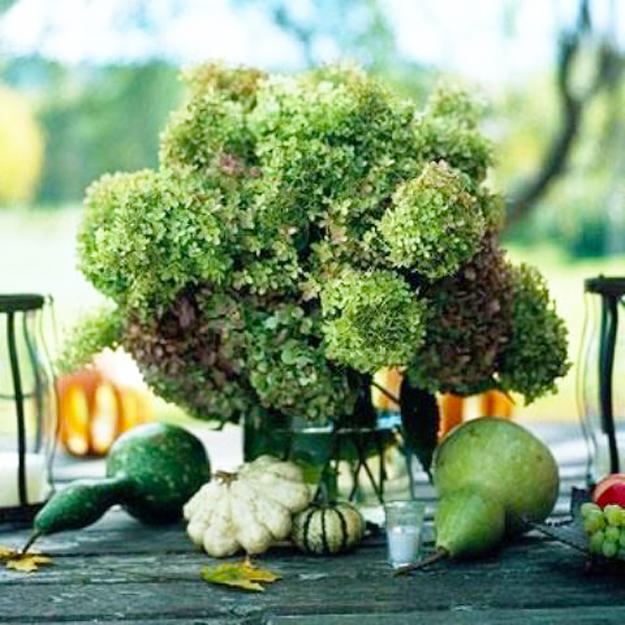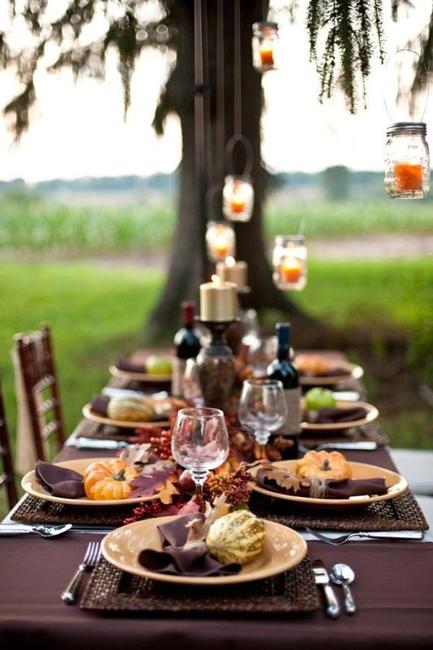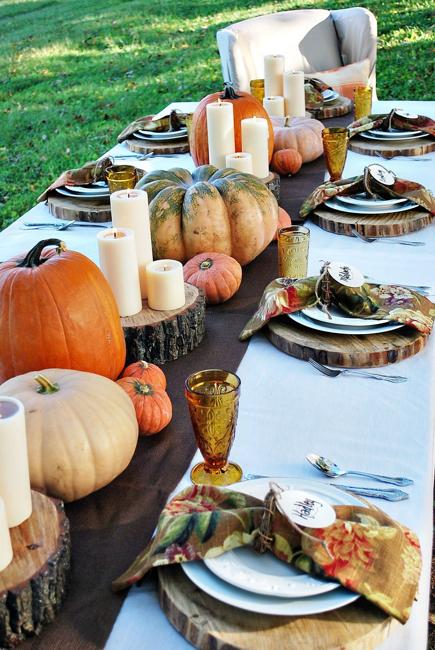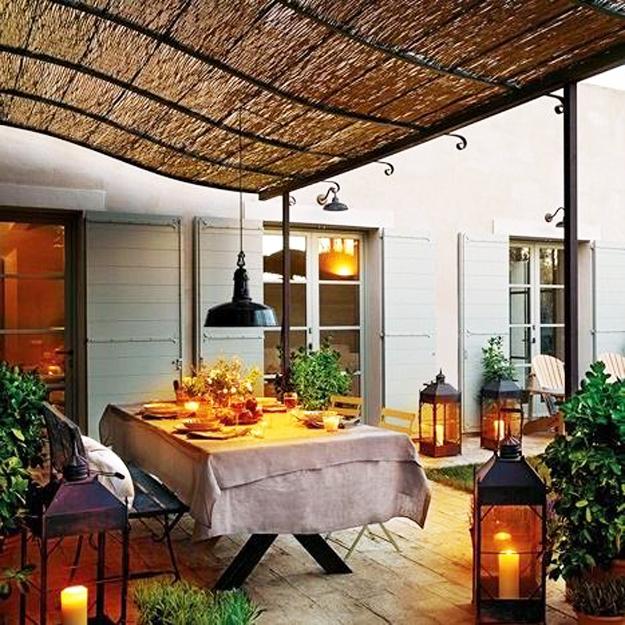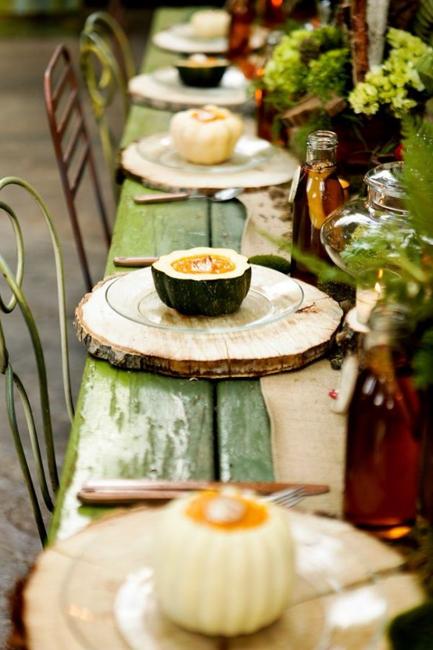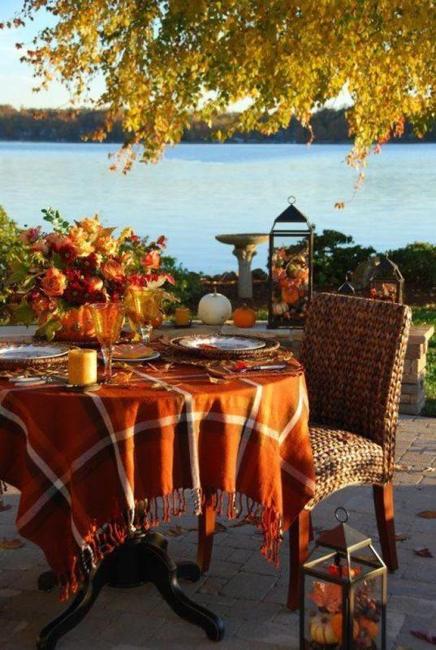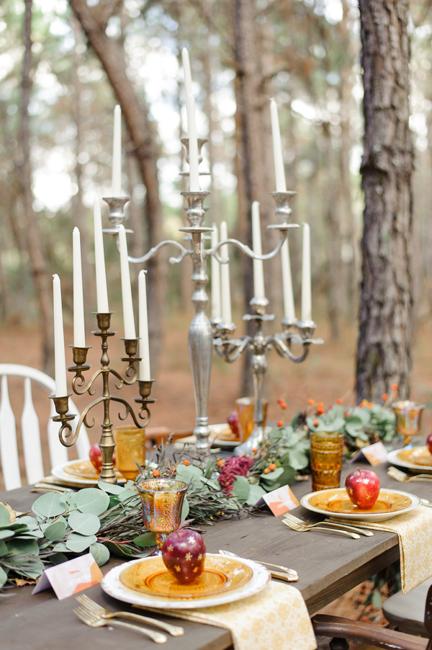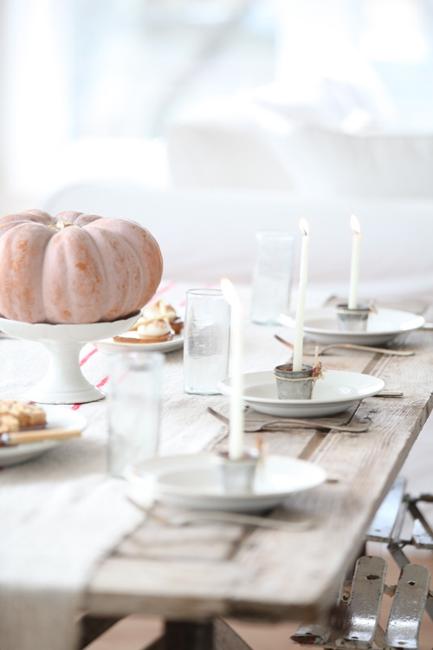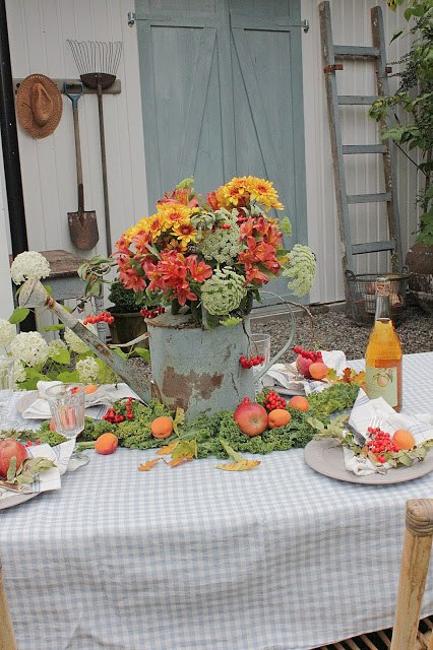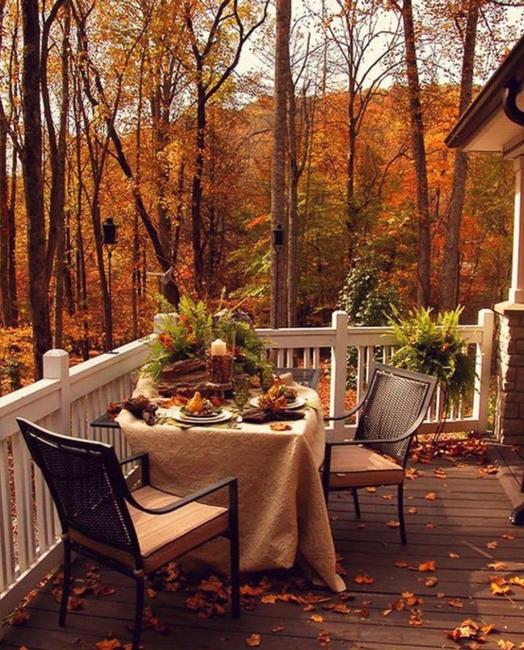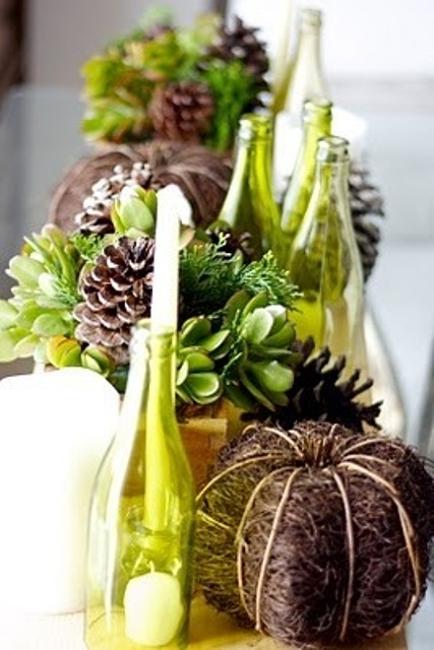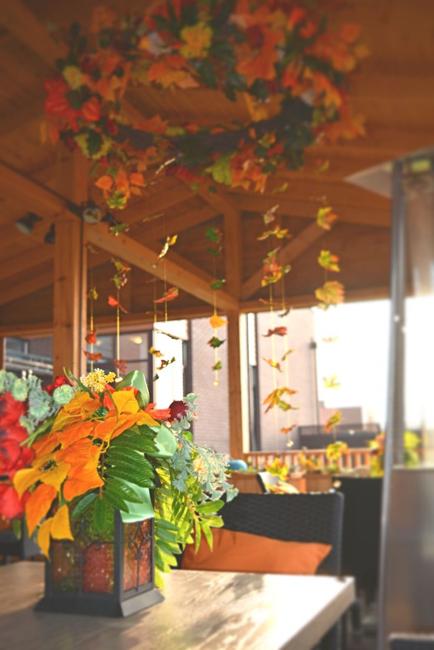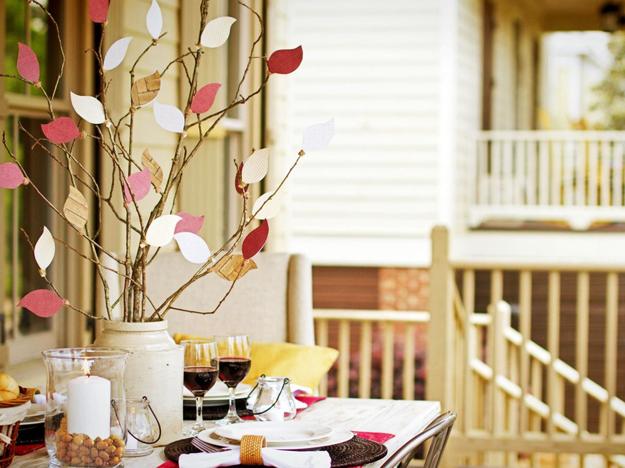 Pink is one of the most ubiquitous and versatile Christmas colors that are perfect for elegant table decoration. The tender, pale...
and enjoy free articles sent to your inbox