Modern Interior Design and Decorating with Light, Little Venice House Design

Decorating Ideas

Interior Design Ideas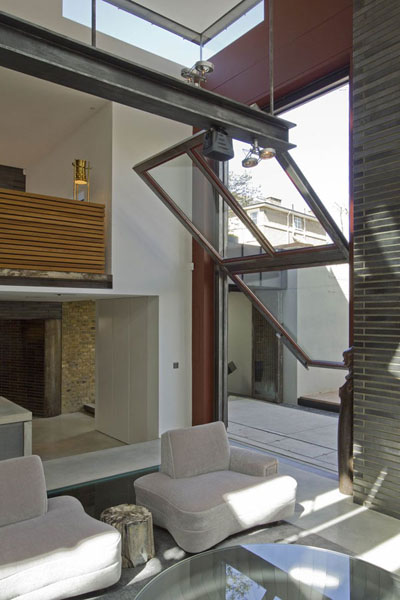 house designs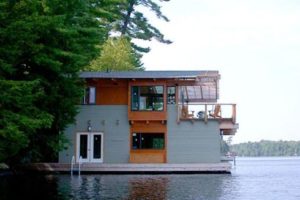 Modern interior design and decorating with light create fascinating living spaces. Little Venice house design in London, UK designed by Wells Mackereth, offers flooded with light rooms that look luxurious, stylish and comfortable.
Modern interior design and decorating with natural light make rooms feel beautiful and inviting. The exquisite Little Venice house design in London is an example of amazing living spaces, thatblend unique decorating and innovative, changing the mood in the room lighting ideas.
Creative and modern house design ideas, developed by Wells Mackeret, turn the place into contemporary residence that features unexpected architectural details and decorating ideas. The brickwork and windows design, rusted steelwork and metal profiles with lights make every detail of interior design and decor look like an artwork.
Parisian penthouse apartment ideas, modern penthouses interior design
Unique apartment building, Bandra Ohm Residential Tower with private pools in balconies
Modern house design and interior decoraitng with light
Dining furniture and living room furniture, gorgeous modern interior design and decorating ideas
The glass wall design and ceiling skylights bring lots of natural light into the library, living room, bedroom and bathroom. Gorgeous leaf like chandelier add chic to a reading area with a huge seating, made of bright orange leather, and book shelves with subtle illumination.
Double height ceiling and huge windows create airy and spacious living room and dining area. Industrial architectural details and attractive contemporary wall paneling create this impressive living space.
Skylight and book shelves with lights, modern house design ideas
Reclaimed parquet floors and an elegant fireplace, wood wall designs and stone texture, neutral interior decorating color palette and bold decorative accents make the space feel energetic and warm, exciting and welcoming.
Modern house designs and interior decorating ideas, Oikia Panorama Voulas in Athens
Modern floating houses, Amphibious house that rises to survive flood
Natural light is the main element of all interior design and decorating ideas incorporated into this modern house design with an unusual and attractive industrial flavor.
Large chandelier in retro style in white and yellow color
A large glass enclosure for a stylish bathroom is one of modern interior design trends that allow to keep even small rooms light and breezy. Antique like bathtub, gorgeous yellow and white chandelier in retro style and glass wall designs make bathroom interior feel extraordinary and familiar, adding excitiment and hostalgic feel to this house design.
Super modern house design, contemporary chalet in French Alps
Townhouse renovation by fractal Construction, innovative contemporary house design
Amazing interior design and decorating ideas create superb rooms that celebrate the creativity, natural light and dramatic splendor of the fusion of styles, providing a beautiful home with a unique personality and comfortable rooms.
Modern living room design and decorating
More from home decorating ideas

Bright home interiors and amazing views of the ocean make this beach house a dream place. Large windows, light, neutral room...
and enjoy free articles sent to your inbox