Townhouse Renovation by Fractal Construction, Innovative Contemporary House Design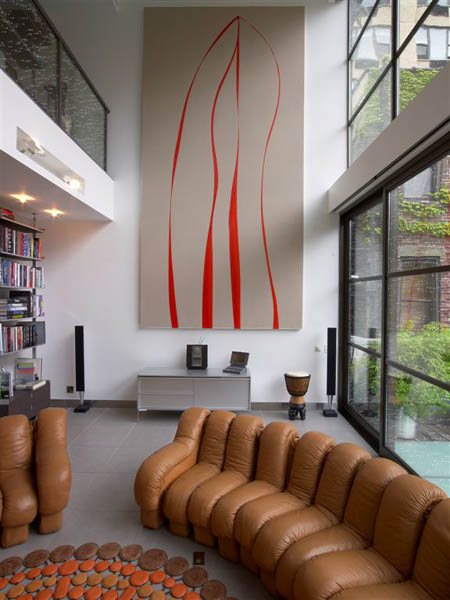 Contemporary wall art and round sofa, living room design with glass wall
MODERN WALLPAPER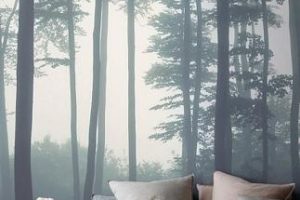 Gramercy Townhouse is a renovation project by Fractal Construction showing its innovative approach to architectural and interior design. The architectural firm redesigned old interiors and created two luxury apartments offering pleasant retreats with beautiful terraces and spectacular views of the city. Lushome presents this unique renovation projects. The two apartments are located in Gramercy Park neighborhood, New York.
The renovation project by Fractal Construction demonstrates a respect for traditional architecture and celebrates the open space. Simply elegant design solutions make home interiors look contemporary and elegant. Creative architectural and interior design ideas turn a townhouse into a bright and spacious contemporary home, perfect for fun loving people.
Attractive architectural design and interior decorating ideas include large spaces in neutral colors, unique wall decoration, eye-catching lighting fixtures, natural wood, light color palette, comfortable home furnishings, lots of windows, bold bathroom design and spectacular glass wall in the living room. Its open concept layout and an inviting outdoor terrace create this bright and airy home.
Unique house design with roof opening by Studio Velocity, modern houses in eco style
Garden house design by Fritz Eisenhofer, green ideas for eco homes
Modern interior design ideas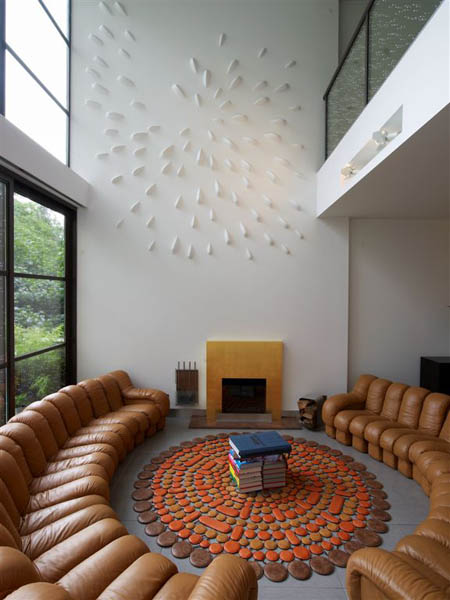 With its grand bones and patrician facade, this 1848 Gramercy Park townhouse presented exciting challenges for the new generation of the Isaly family. Previous conversions left one large triplex crowned by three loft-like residences. Their dream was simple but ambitious: the reconfiguration of the building into two dwellings, one atop the other, of equal value and scale.
The old structure meant investing in a whole new steel frame, replacement electrical, plumbing and HVAC systems. A new top floor and redesigned walls created the two dwellings. An open-plan and bright interiors with large windows added strong character to the living spaces while keeping them look traditional and elegant.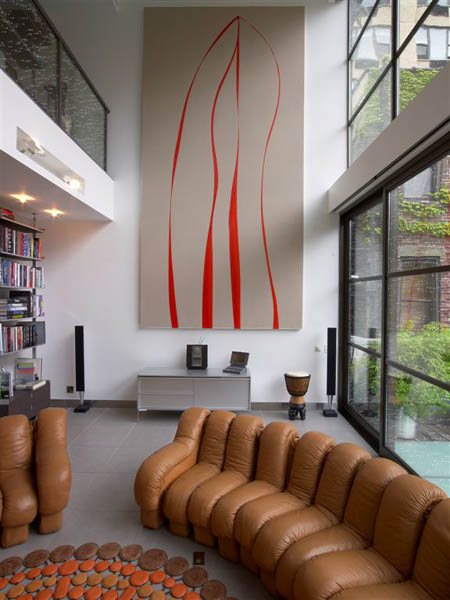 ODA (Architect of Record), Ingo Maurer (lighting design) and Emilio Garcia (sculptor) transformed this living spaces into spectacular homes. Multifunctional, interesting and modern interiors offer beautiful homes with living spaces filled from top to bottom with light.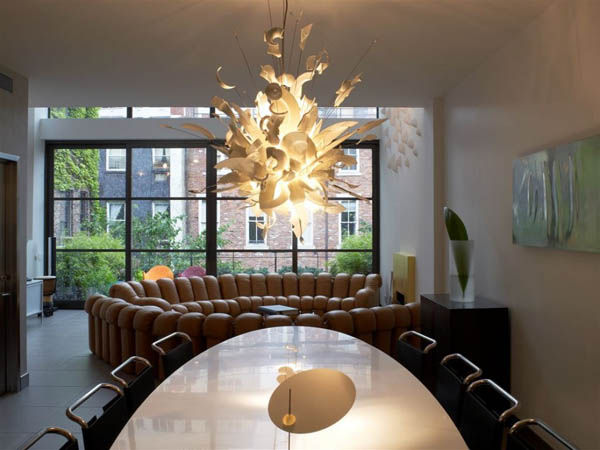 Modern interior design is captivating.  The walls and ceilings of the living spaces are accentuated with  sensuous sculptures and exploding light fixtures of Garcia and Maurer. The bricks-and-mortar rear wall was replaced by glass fitted with tiny LED lights. The exterior wall design creates an invisible by day but glowing at night display of star-like lights.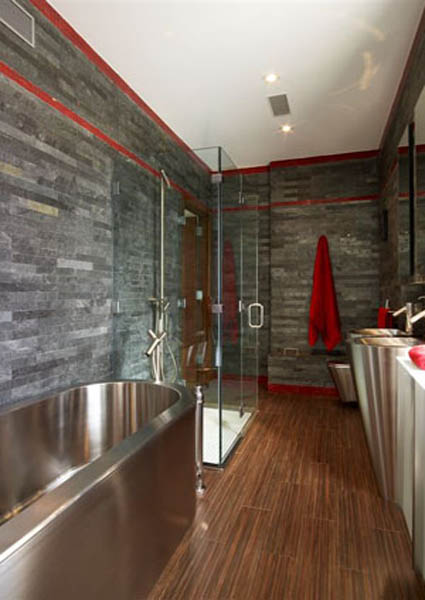 Colorful accents and contemporary interior design materials worked well with glass elements and artworks turning all home interiors into unique, bright and stylish living spaces. The luxury apartments give great inspirations for elegant home staging and interior decorating.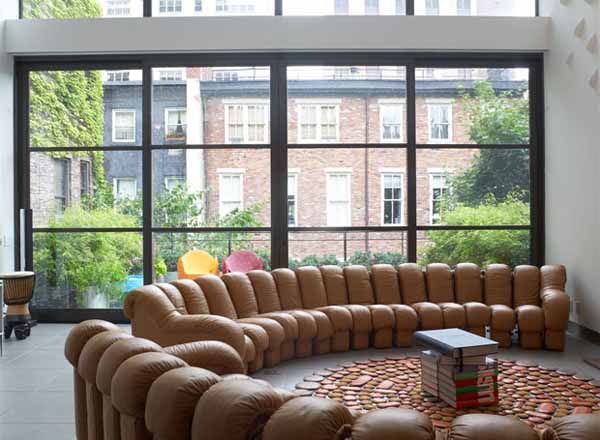 The outdoor terrace features a glass floor and overlooks the private gardens below. With every available patch of roof converted into usable space, the house boasts two more terraces as well as a roof deck.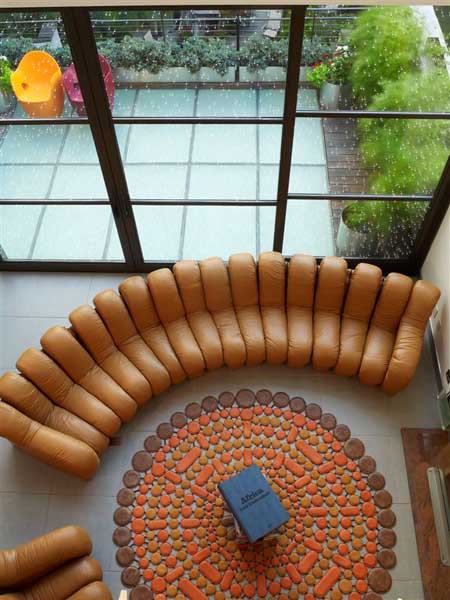 The house is an impressive masterpiece that blends steel, glass and ceramics into amazing and beautiful home interiors. A combination of red color accents and unique lighting design creates a comfortable, stylish and modern interiors that make a statement.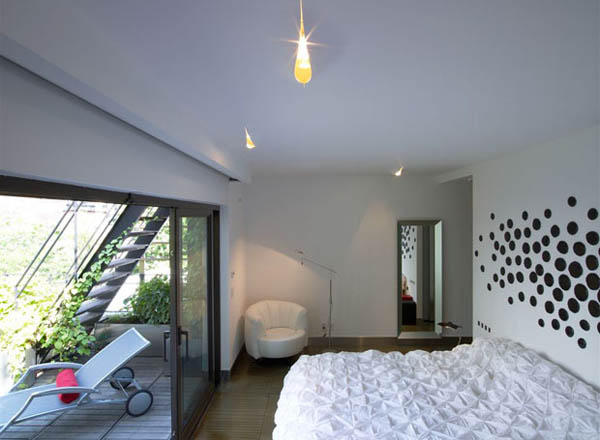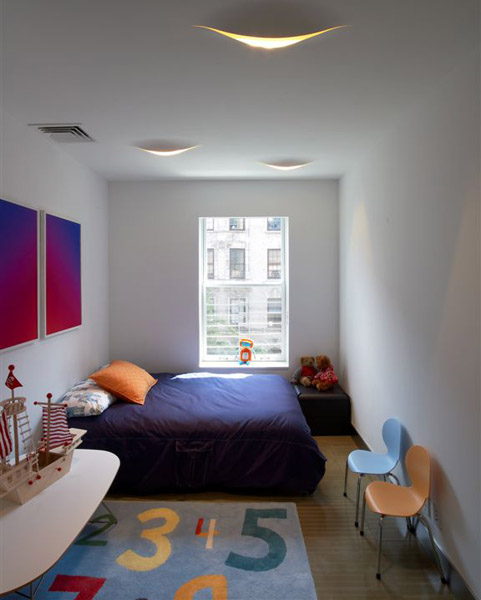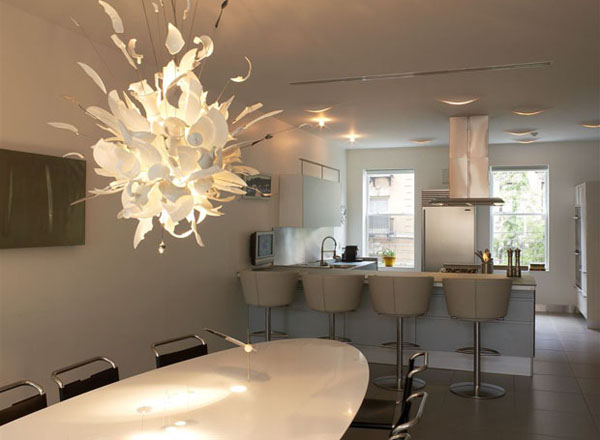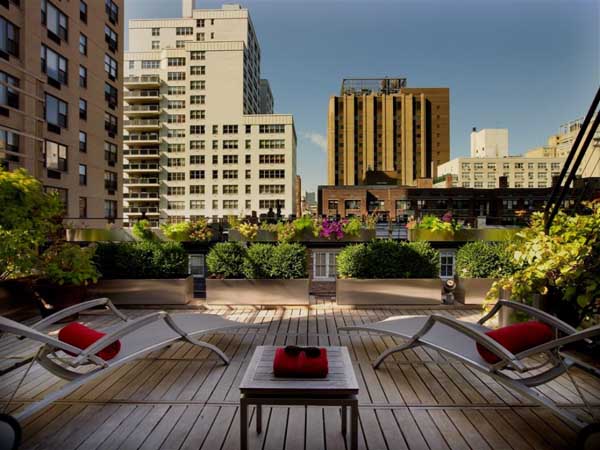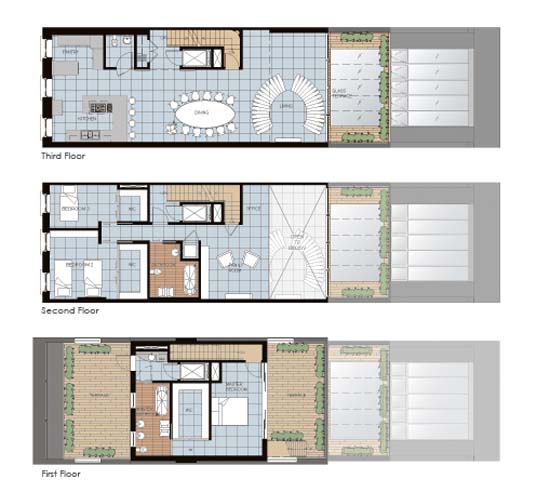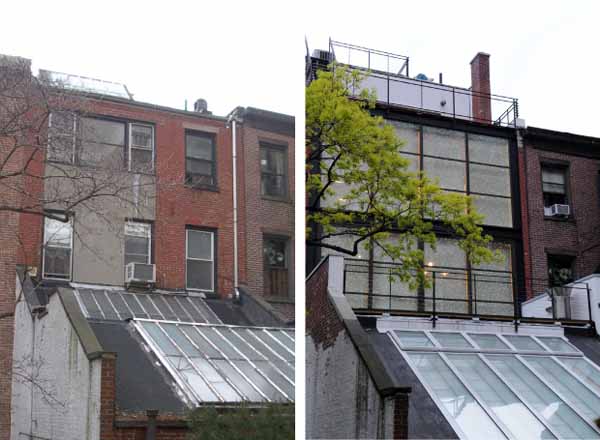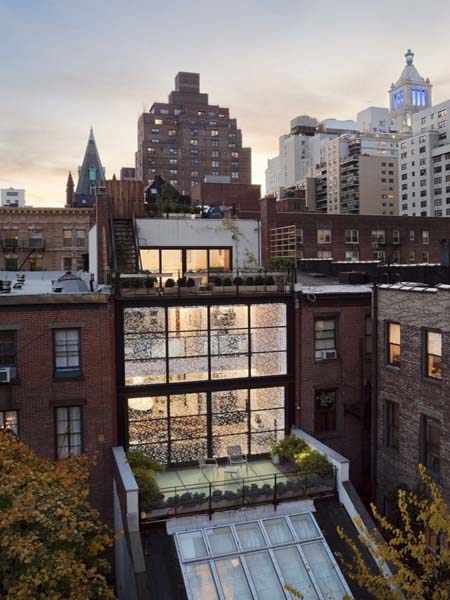 Photos by Eric Laignel
More from home staging tips

Modern interior design trends come and go, and it is impossible to change your home interiors fast enough following them. To...
and enjoy free articles sent to your inbox