Fall Decorating Ideas for Your Front Door, Steps, Outdoor Landing

Decorating Ideas

Outdoor Living

Plants and Flowers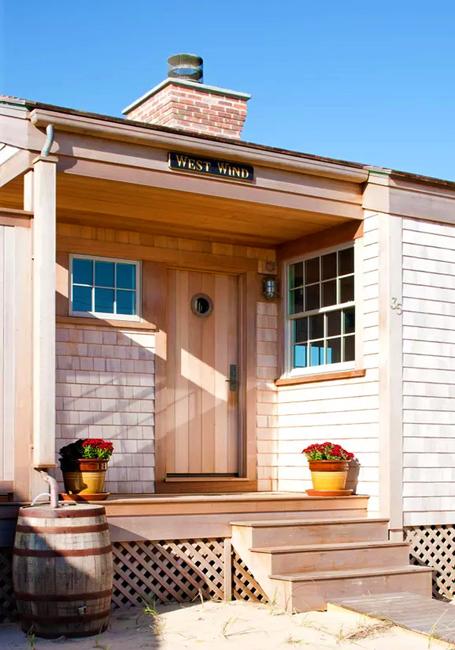 Fall flowers on an outdoor landing
door and decoration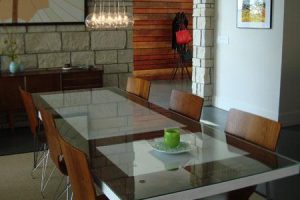 Fall decorating brings autumn flowers, candles, and pumpkins into homes and yards. Thanksgiving is a wonderful experience in North America. Fall colors transform entry steps and front doors into gorgeous displays. Outdoor Thanksgiving decorating is all about spectacular sights and captivating accents. Here are fall ideas for festive steps and beautifully accentuated front doors.
Fall leaves make fantastic seasonal decorations. Garlands, wreath, and floral arrangements, combined with string lights or candles, look lovely on porches, decks, and steps. You can add other seasonal accents to your door decoration, like a welcoming sign, artificial fruits, and vegetables that represent nature's bounty in your Thanksgiving decoration.
Fall flower arrangements welcoming guest at the front door
Fall wreaths, creative design ideas
Gorgeous wreaths with autumn leaves
Outdoor Thanksgiving decorating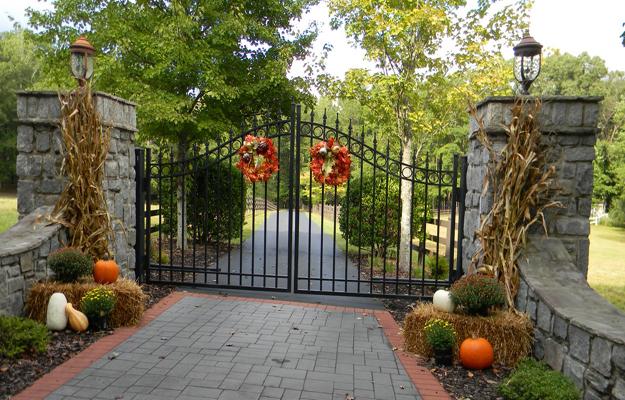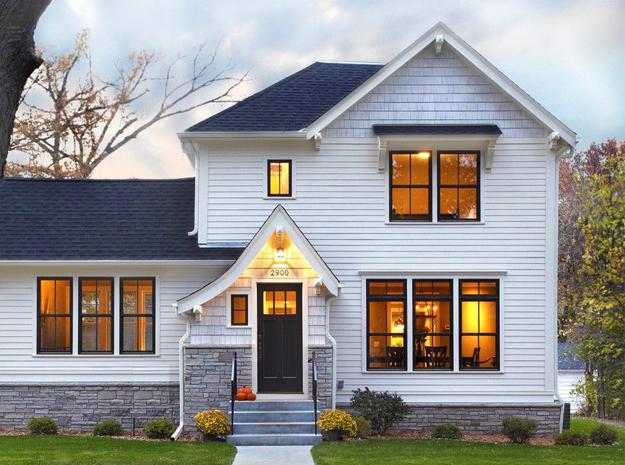 Candles are perfect for decorating entry steps. Thanksgiving decorations with candles look warm and inviting. As Thanksgiving is not only about delicious food and seducing aromas, candles create beauty and illuminate walkways and front doors at night. Candles, pumpkins, small gourds, apples, mixed with flower arrangements, or autumn flowers in planters are the ideal combination for Thanksgiving decorating. Candles offer a visual appeal on Thanksgiving, adding a nice touch to colorful, fall-themed displays.
Colorful country home driveways, fall leaves
DIY fall wreaths, front door decoration ideas
Front door decoration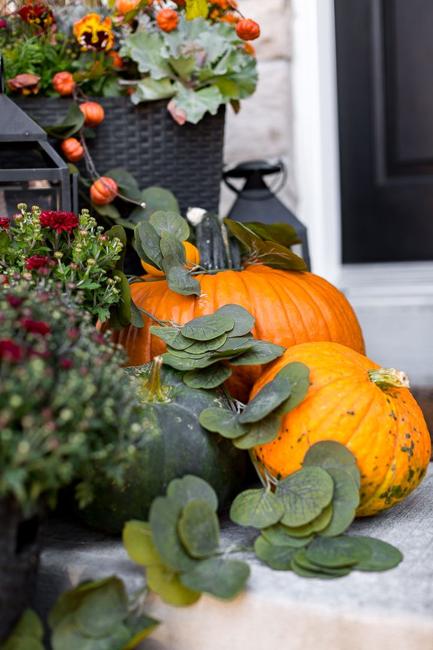 Spruce up your front door for Thanksgiving with a great fall wreath. There are many different styles you can add to your home decor. A wreath made of colorful fall leaves can bring a beautiful visual appeal to your front door on Thanksgiving. A wreath made with greenery and small gourds of various colors gives a rich, seasonal touch to your front door decoration.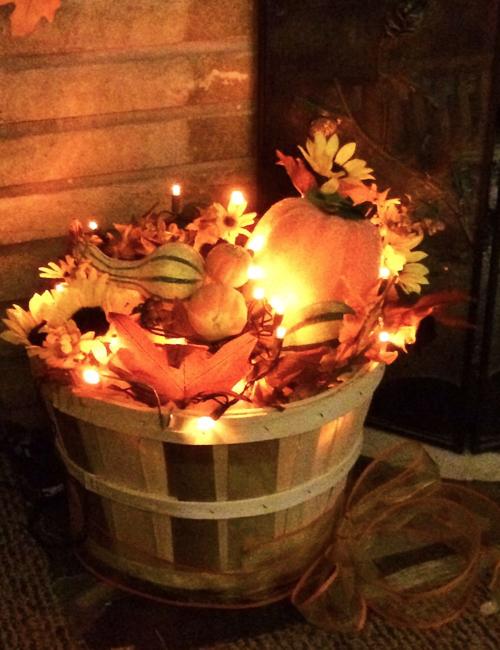 Arrange pumpkins and autumn flowers around the front door on the outside landing. Include a few rustic planters or a vintage vase with berries on branches. Fall flowering plants bring pleasant aromas and bright colors and give a beautiful, natural touch to your Thanksgiving decorating.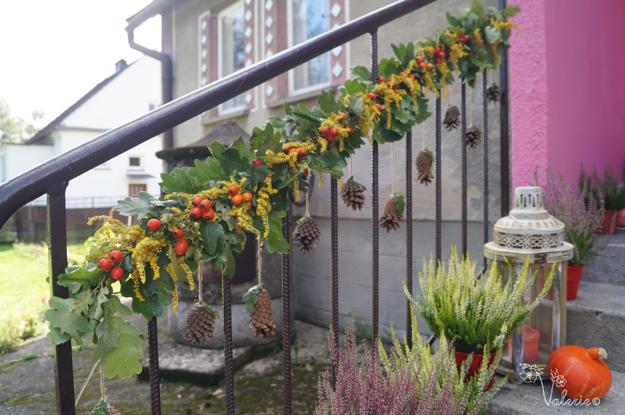 Steps decorating
Decorate your steps, outside landing, and front door with dried grapevines mixed with white or yellow string lights. Small lights create a beautiful, soft glow and charmingly illuminate your outdoor decorations. Thanksgiving decorations do not stop here. Make beautiful accents for your front yard, walkway, and driveway. Let your creative side out and see what you can come up with – you might surprise yourself when you start designing things to get your outdoor spaces ready for Thanksgiving.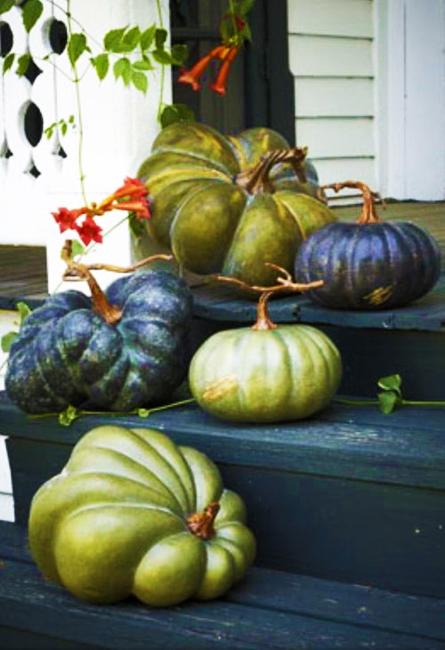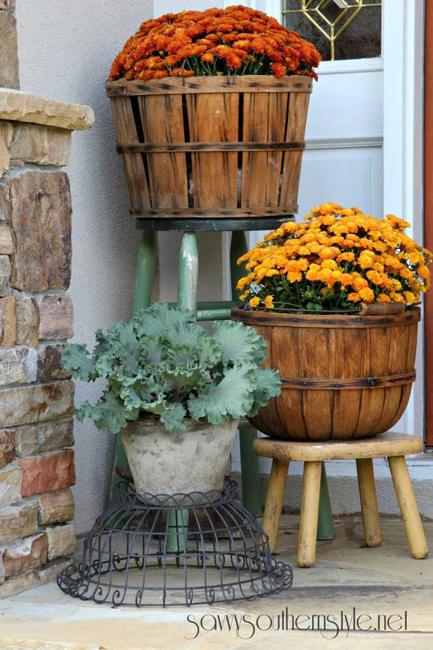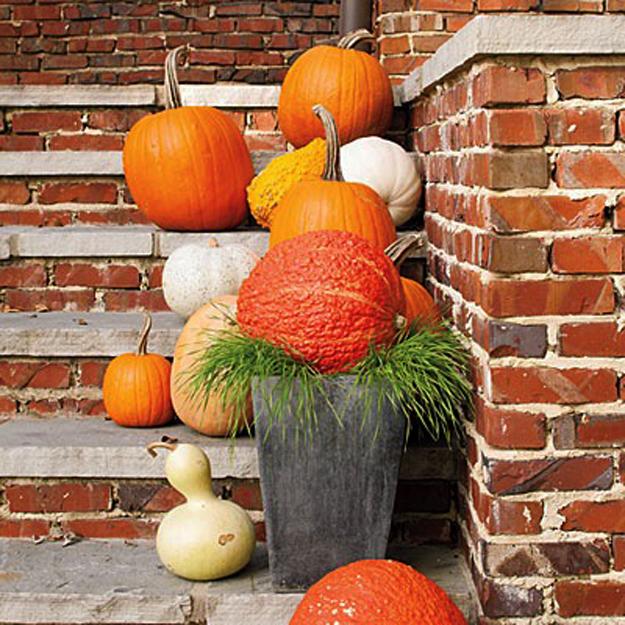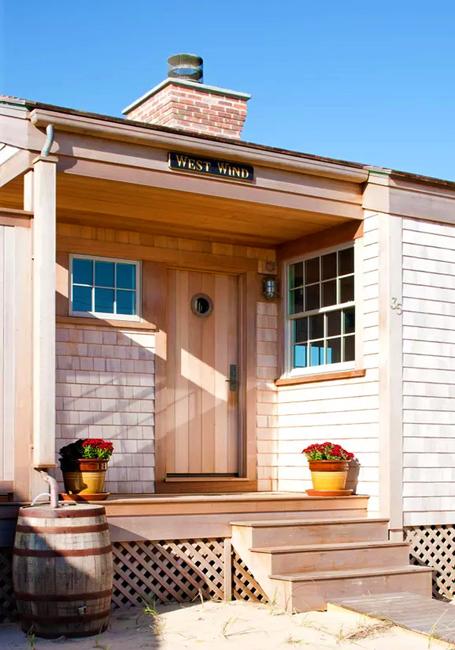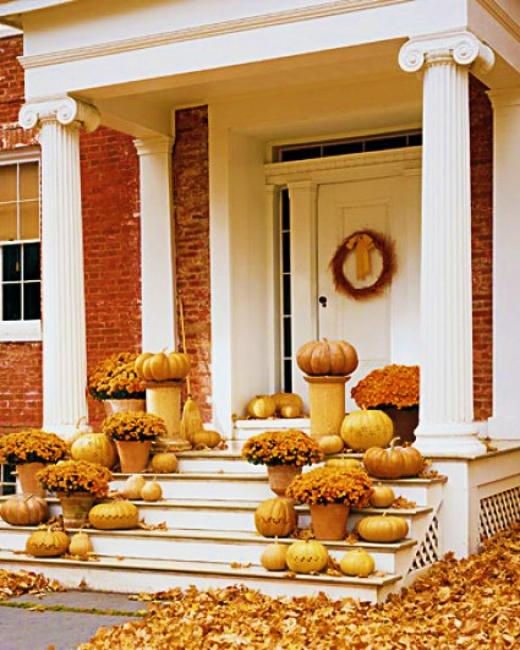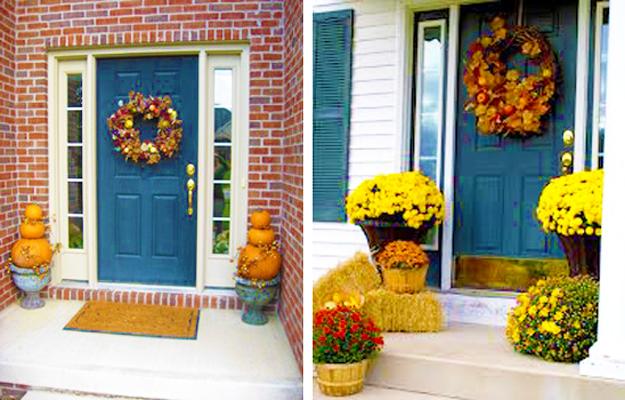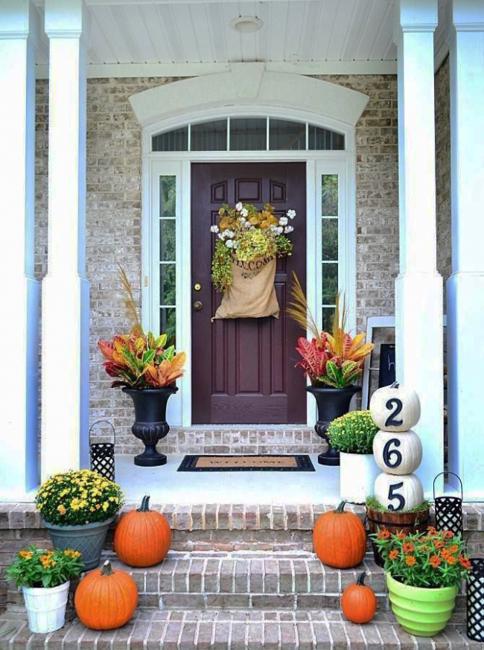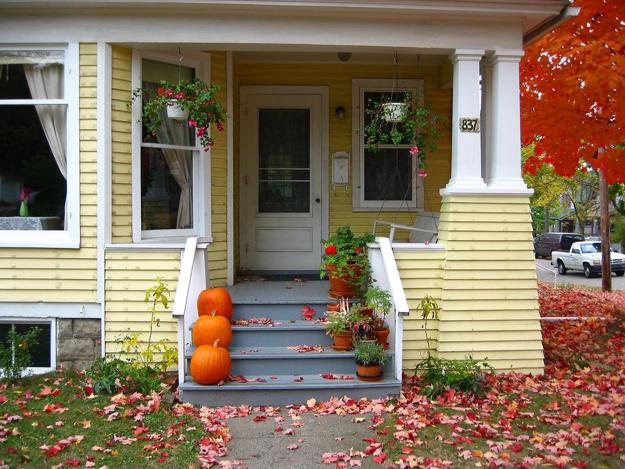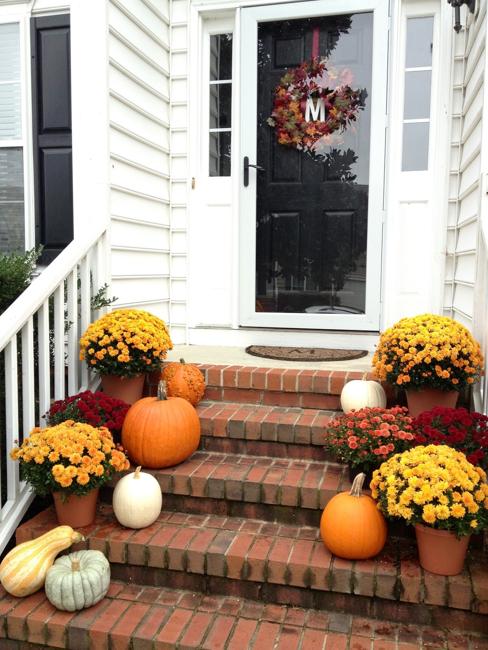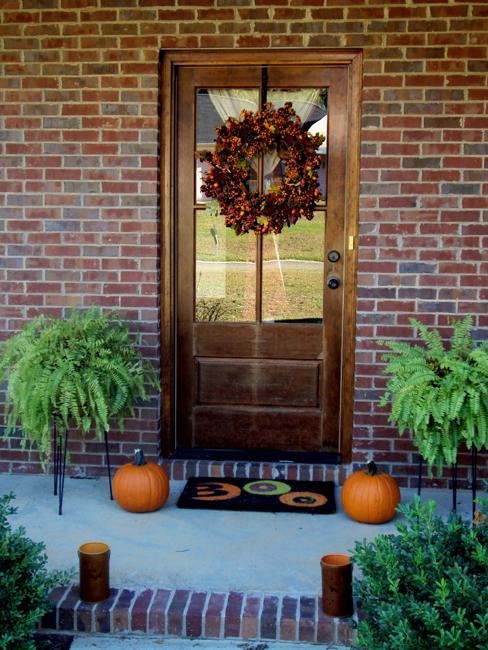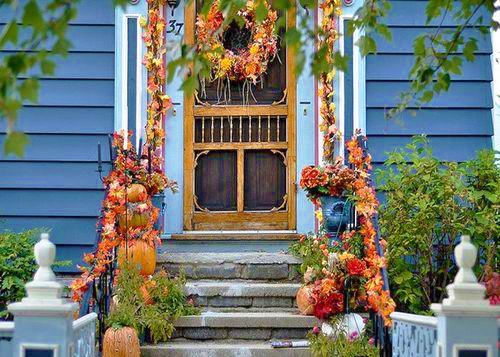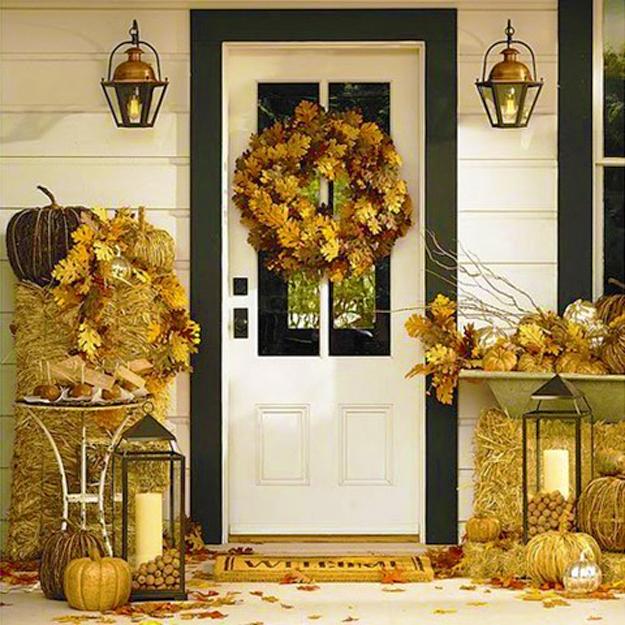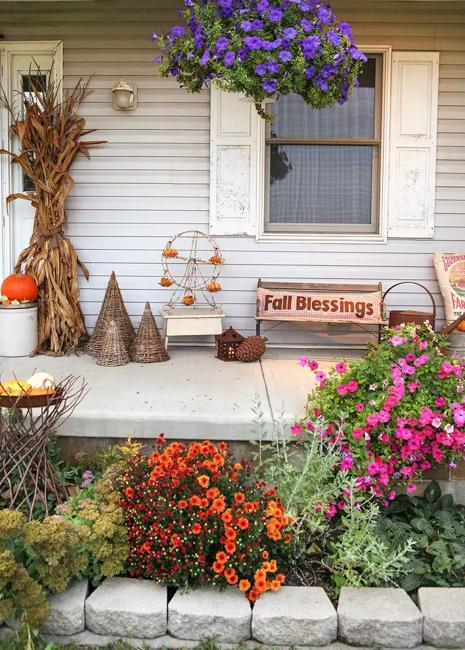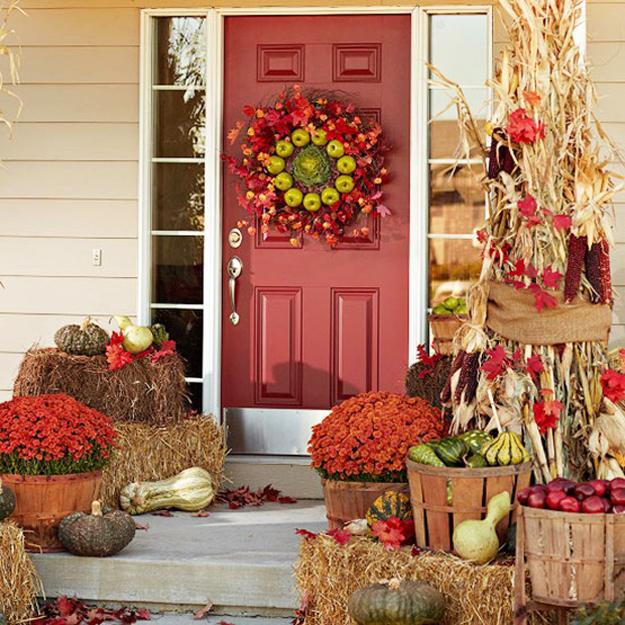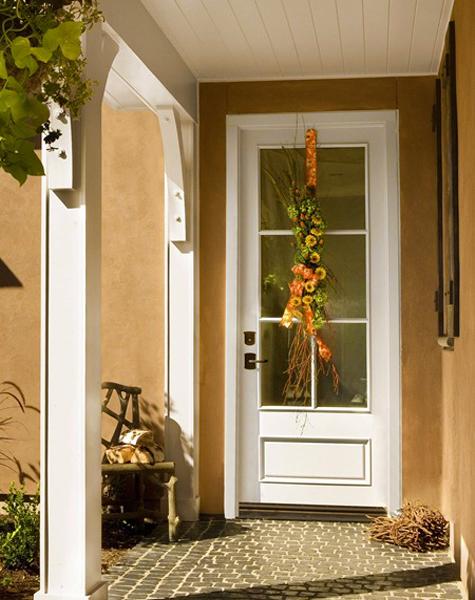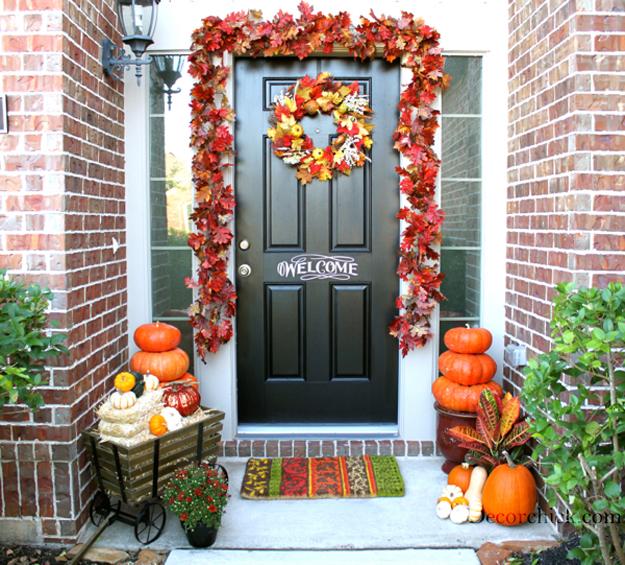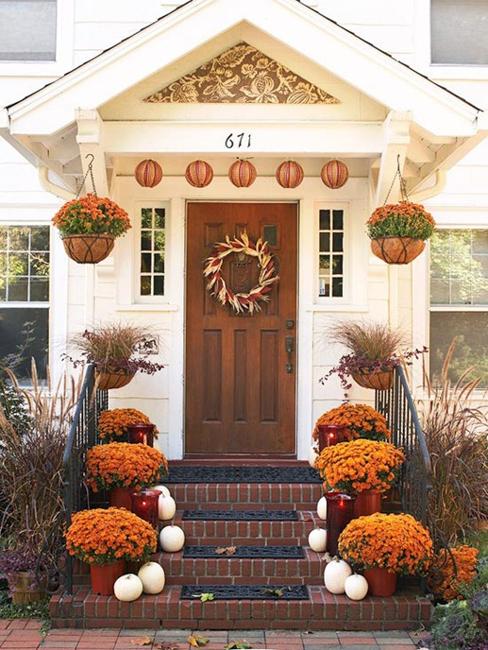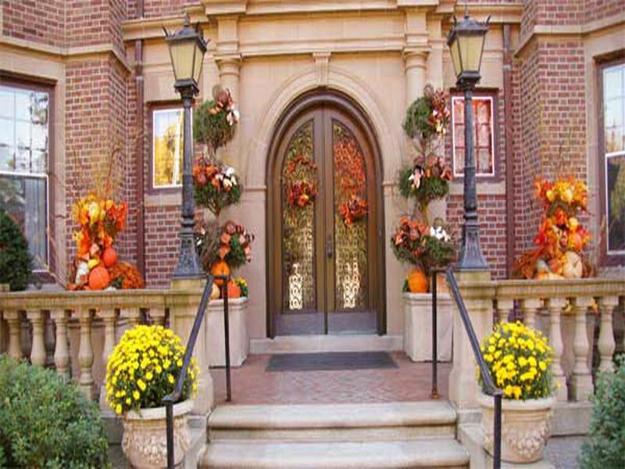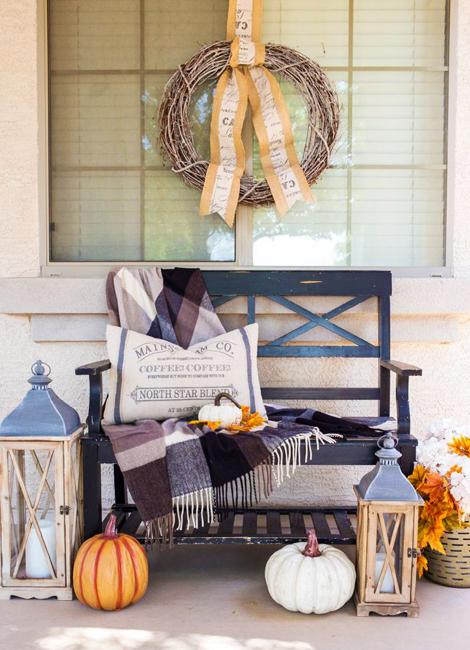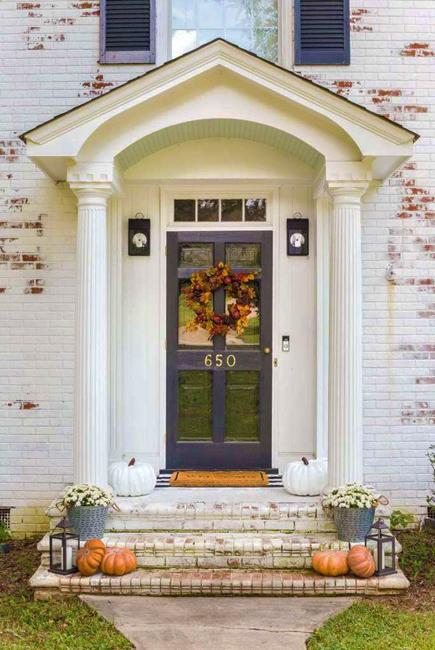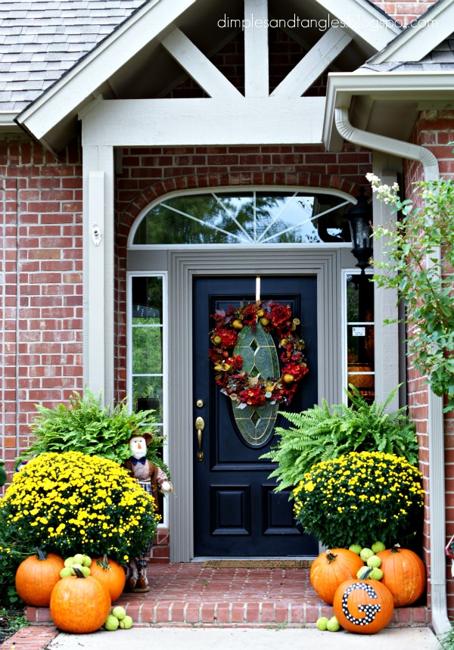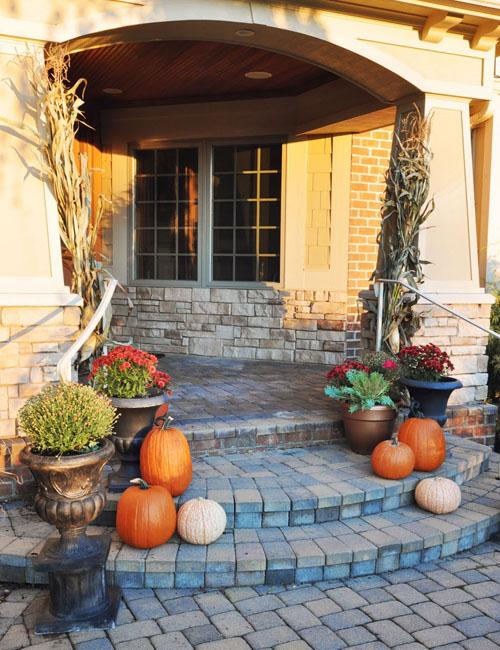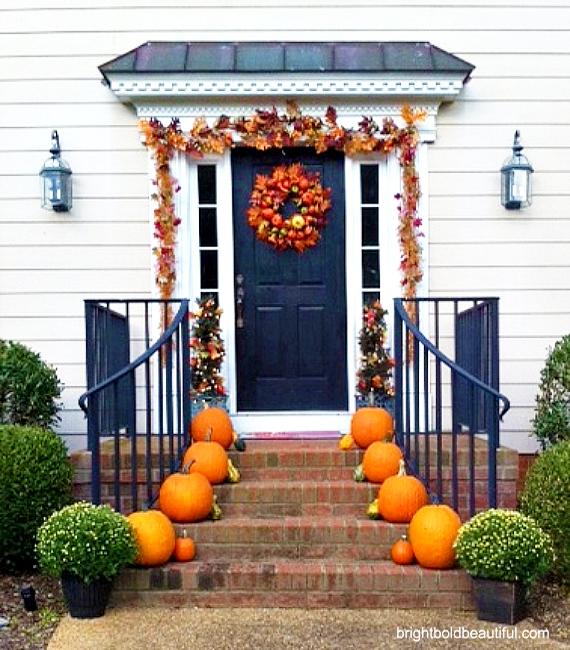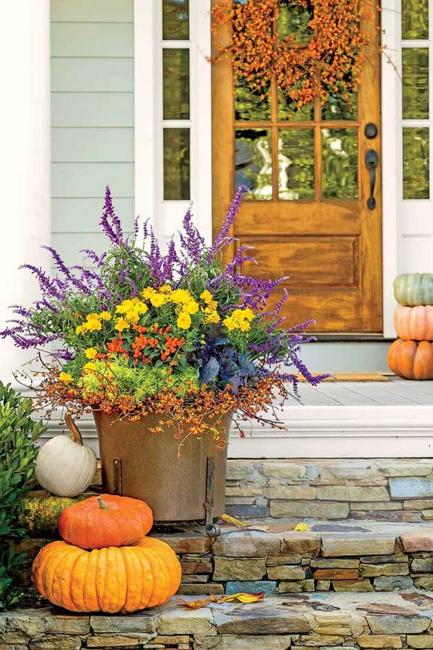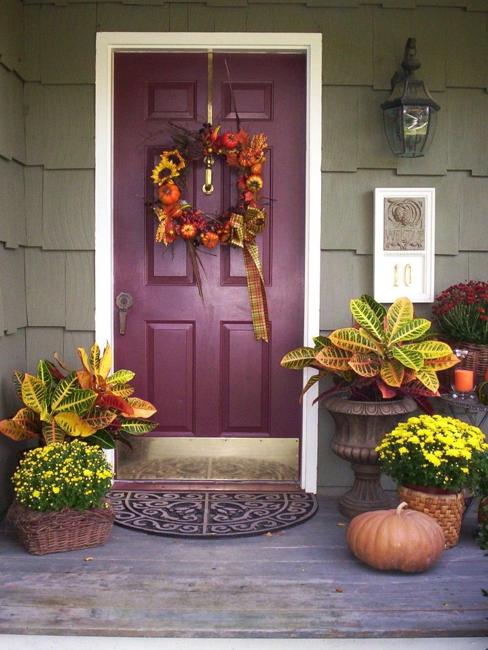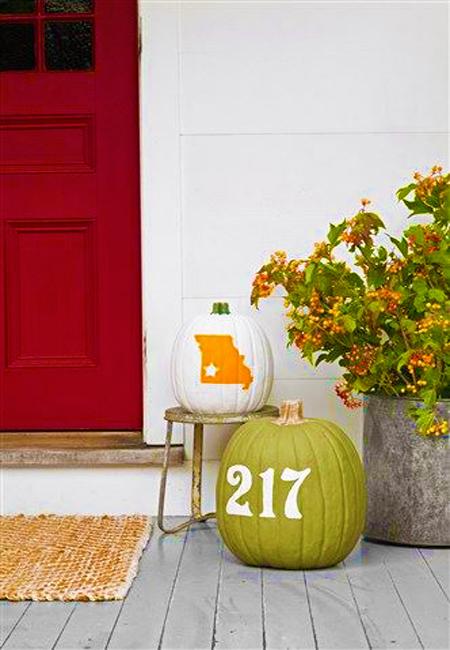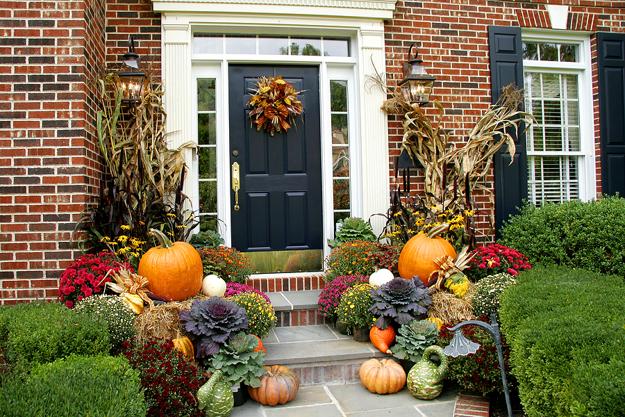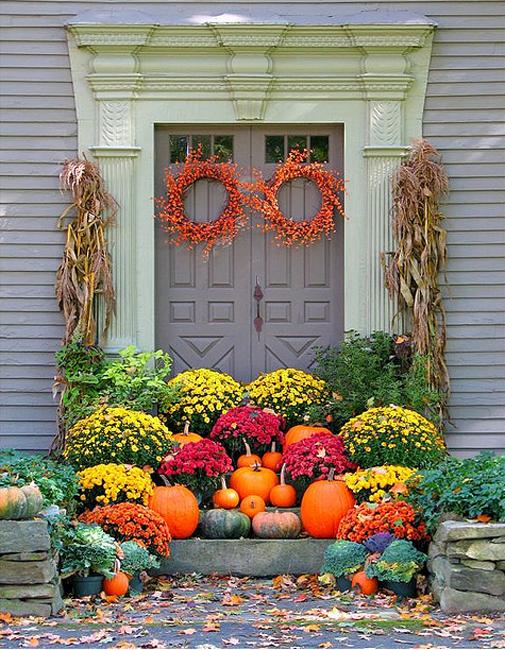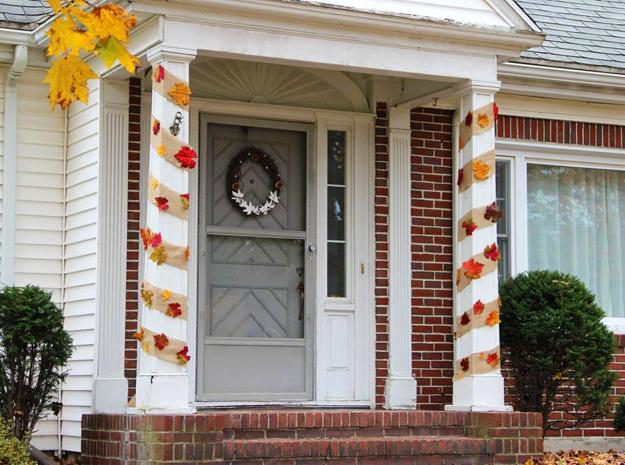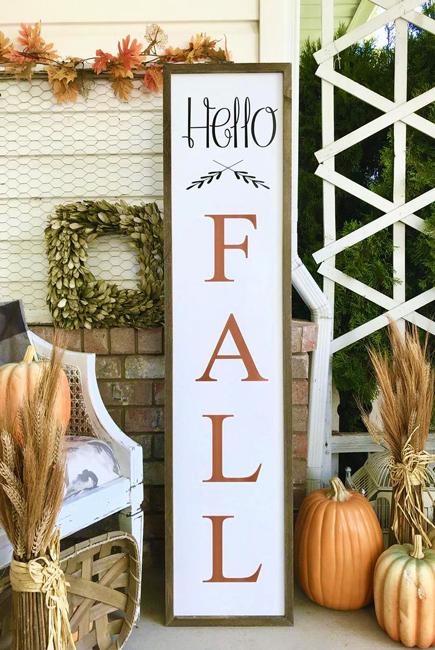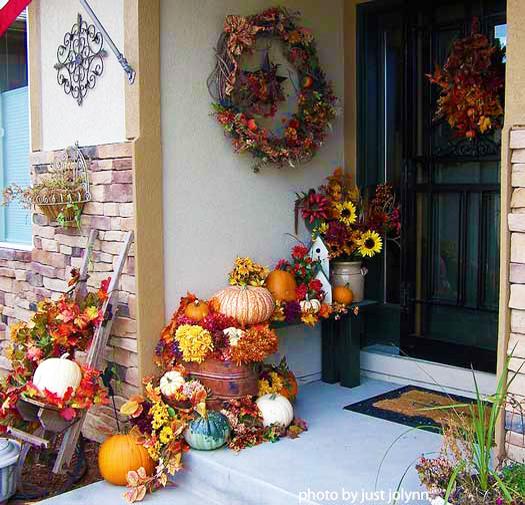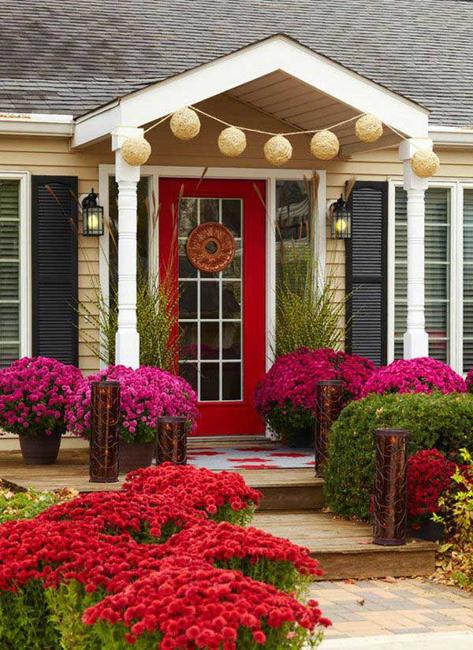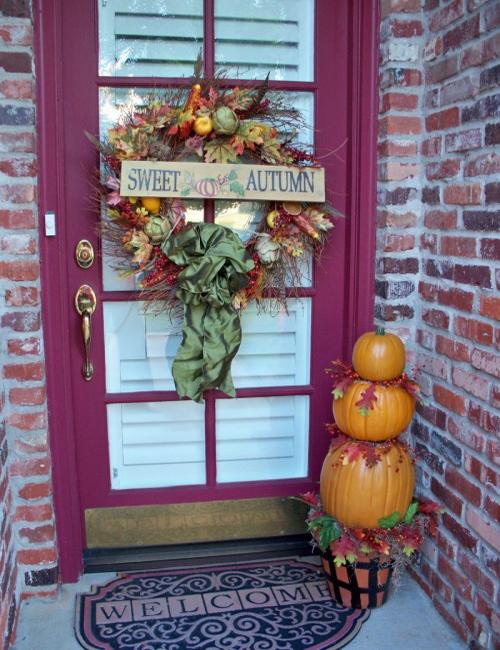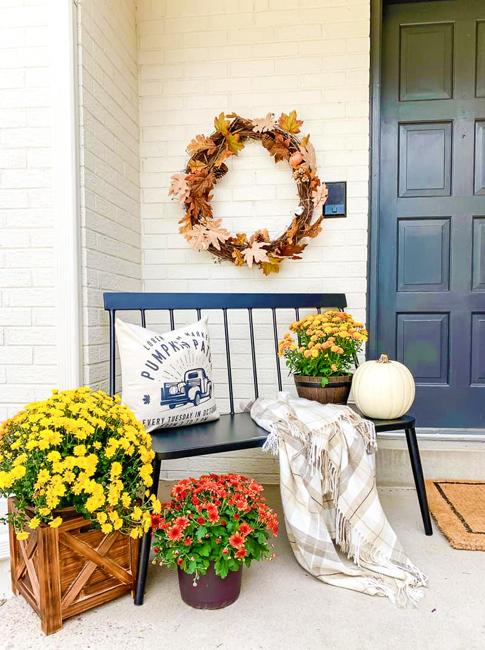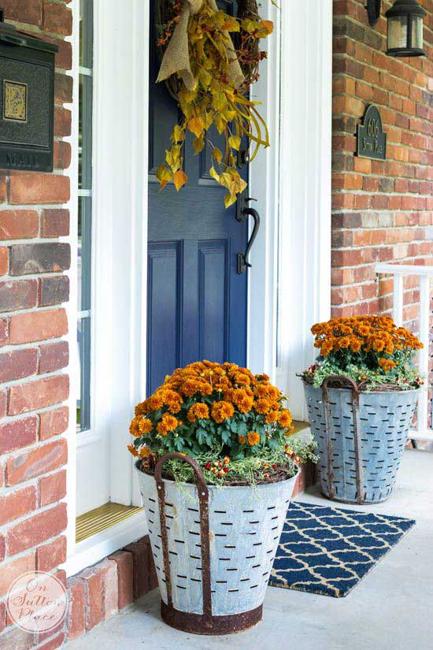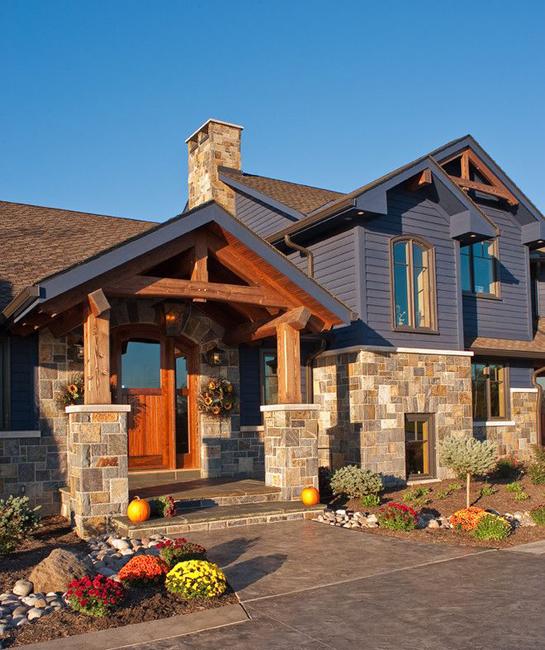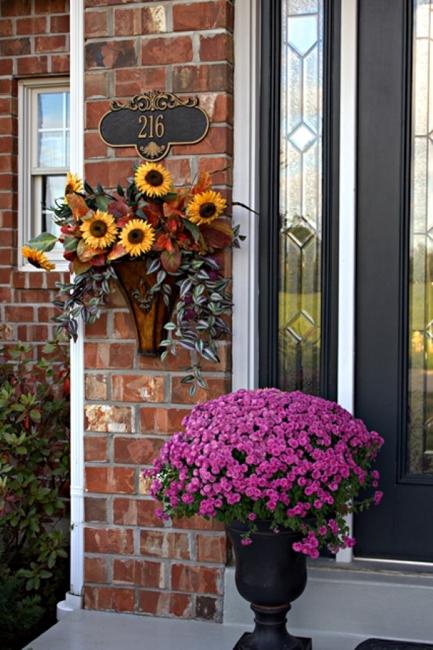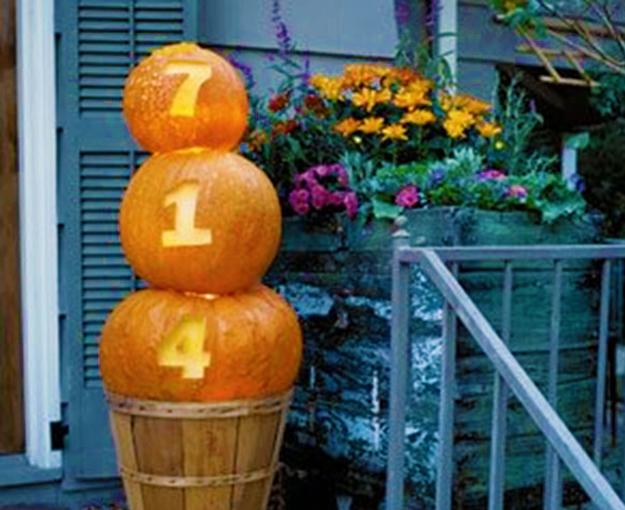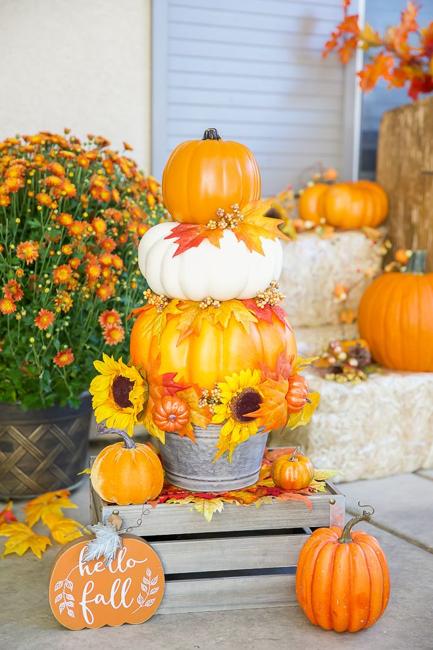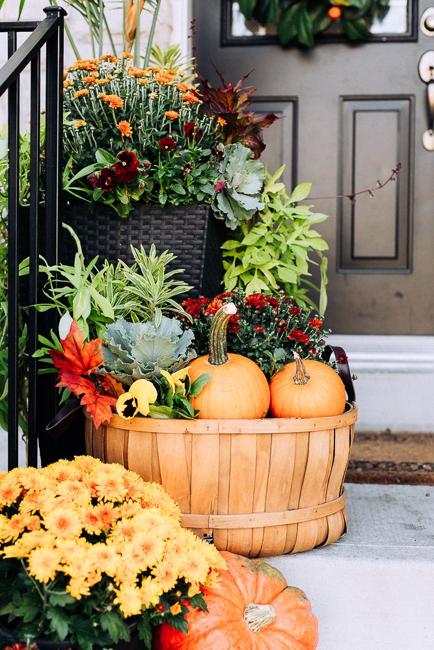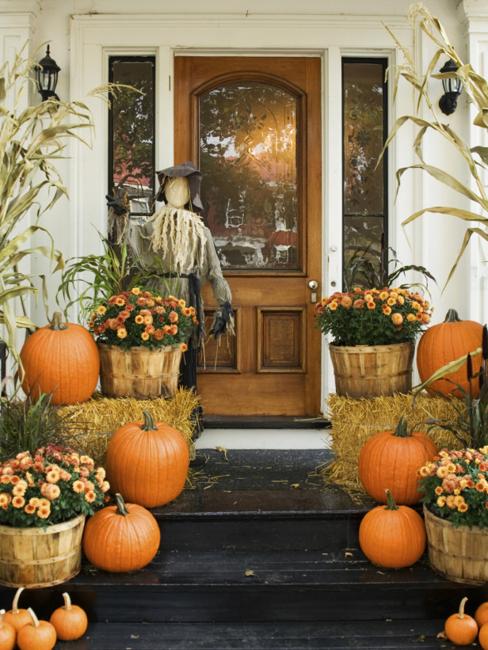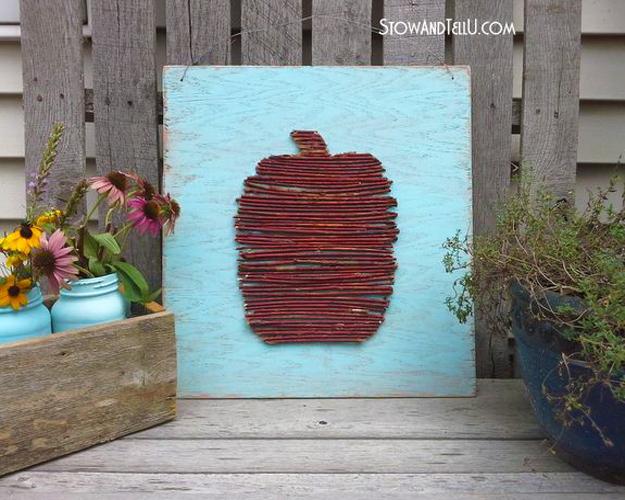 Colorful handmade birdhouse designs look beautiful on green branches and garden posts. Creative painting ideas turn wooden birdhouses into bright yard...
and enjoy free articles sent to your inbox