Contemporary Design Creates Modern Accessory Dwelling with Bright Interiors

Interior Design Ideas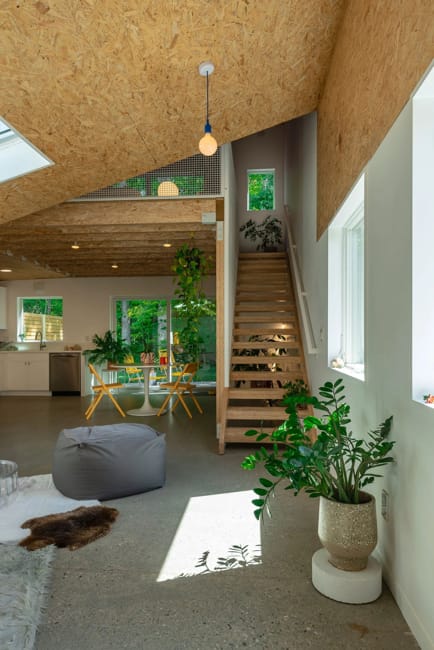 Contemporary design, glass openings, interior decorating with houseplants
MODERN WALLPAPER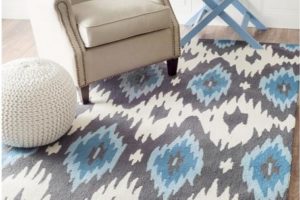 T+E+A+M designed a two-story house is a unique building project that created a modern accessory dwelling in Michigan's home backyard. Fibre cement panels and stainless steel are low-maintenance materials used for the building, and space-saving ideas are perfect for small zones. Northwood ADU features a living room, dining area, kitchen, bathroom on the ground level, and a sleeping area on the upper floor. Thom Moran, Ellie Abrons, Adam Fure, and Meredith Miller envisioned this 730 square feet (68 square meters) modern house created with fiber cement panels and stainless steel in the rear of the lot. The accessory dwelling is a great idea for renting backyard structures.
The building has a boxy form and a sloped roof. White walls and a concrete floor create modern interiors inside the steel home. The house exterior features fiber cement, metal panels, and stainless steel mesh accommodating climbing vines, adding greenery to the contemporary design. Contemporary laminated strand lumber walls and ceiling designs give a modern touch to contemporary interior design.
Tiny homes with modern interiors
Space-saving wooden house design
Suspended home office design idea
Small home interior design and black and white
Modern house design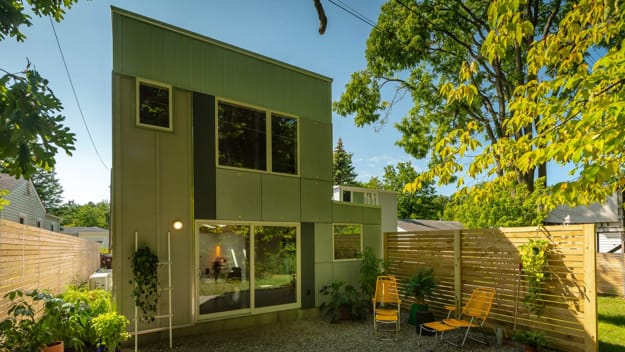 Modern interior design, contemporary lighting, and houseplants create functional, stylish living spaces and set an airy atmosphere in the home. The house has a hydronic floor heating system, a heat pump, and an energy recovery ventilator. Glazed openings bring in natural light and connect home interiors with the outdoors.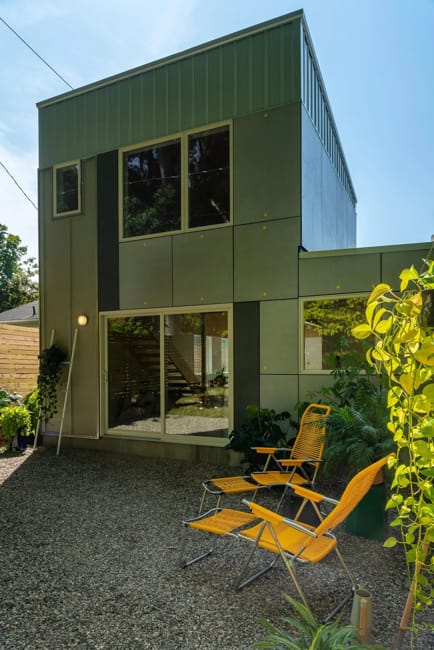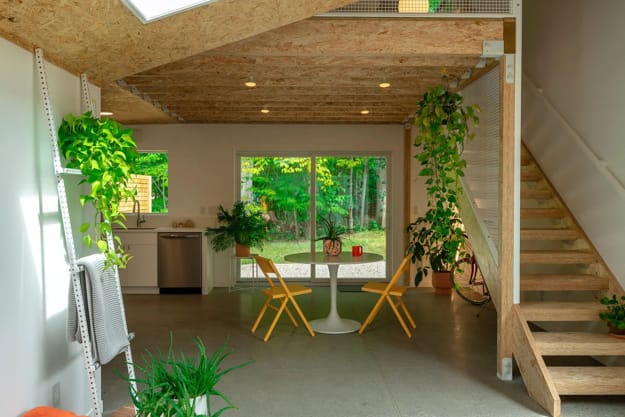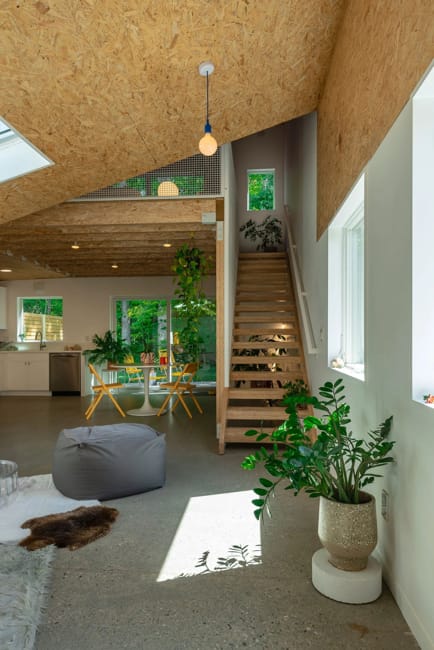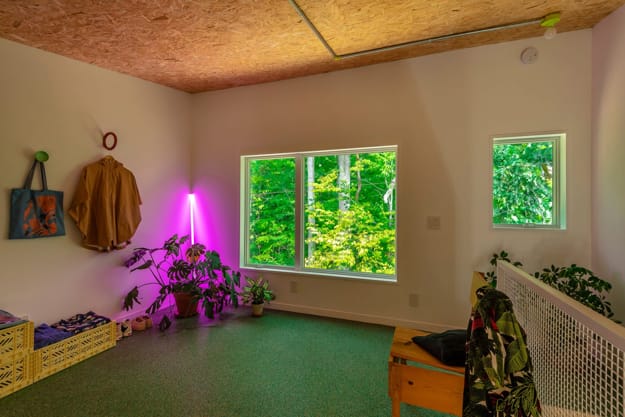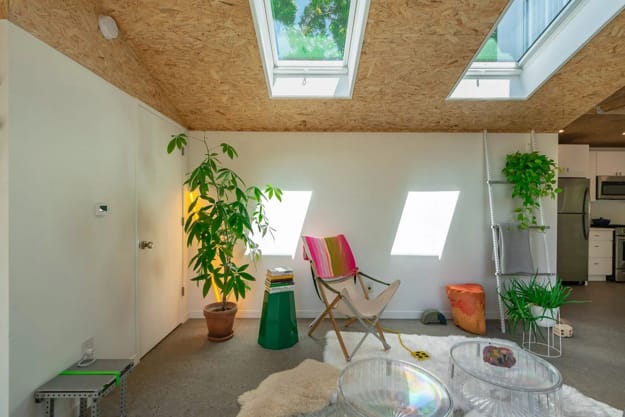 Photography by Chris Miele

It is possible to find enough space for a small bedroom even in a tiny apartment or home. Here are smart...
and enjoy free articles sent to your inbox