Small Home on Wheels Allowing Quick Relocation of Modern Nomads

Decorating Ideas

Interior Design Ideas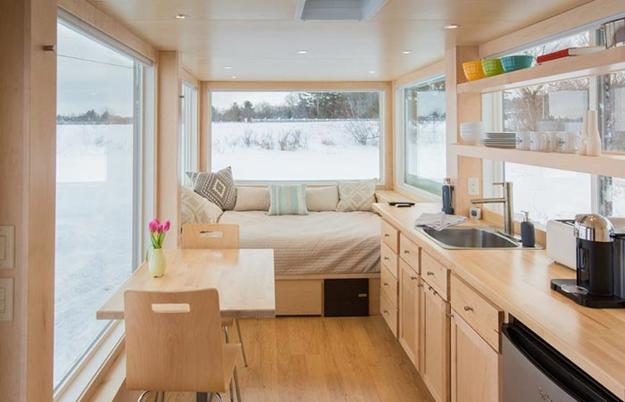 Space saving interior design and bright interior decorating
house designs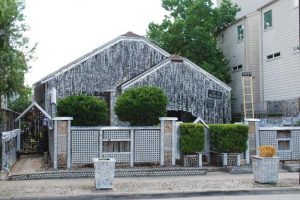 Small contemporary homes can offer all the amenities and comfort of modern dwellings. Attractive and stylish interior design and decorating create bright and functional small spaces allowing modern nomads to pack up and relocate on a whim. Lushome presents small contemporary houses Vista from ESCAPE Homes that are perfect for frequent travelers.
160 sq ft living area is ideal for getaways and makes these functional homes an excellent investment for people often traveling around a country. These attractive and cozy cabins on wheels feature compact interior design, natural materials, and pleasantly light colors. Big windows make the living space feel spacious and beautiful providing gorgeous views of green surroundings.
Home interiors with large windows work very well with space saving furniture design. Built-in furniture, small items, and efficient furniture placement create functional living spaces that are comfortable and unpretentiously elegant. These mobile homes are not ordinary RVs, but intimate shelters. The Vista retails for $39,900.
Small travel trailers, contemporary homes featuring space-saving design
Small cabin on wheels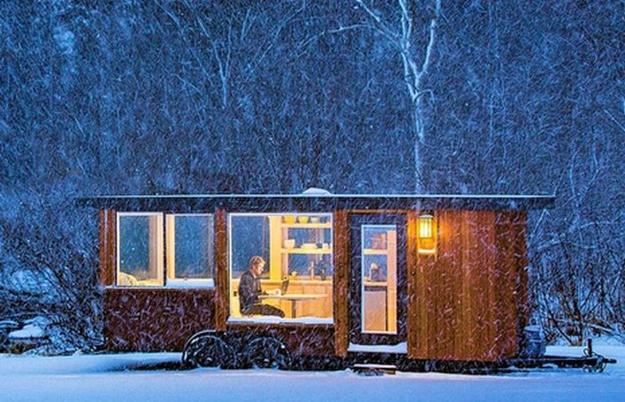 The Vista has all advantages of modern vehicles on wheels. These trailers measure 20 feet long by 8.5 feet wide and are capable of handling a 6,500lb load. A basic model of these cabins comes with standard RV hookups for water, electricity and septic. The Vista offers extras that no other trailers have. Wisconsin-based ESCAPE Homes added optional solar panel systems and lithium battery energy storage to their wooden homes on wheels.
A self-contained composting toilet eliminates the need for black water hookups while gray water from sinks is reused for an irrigation system.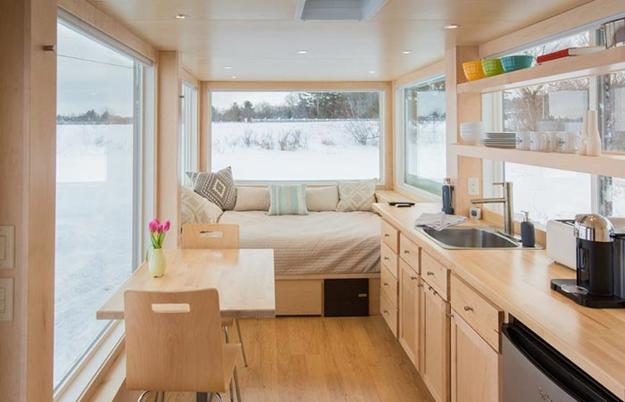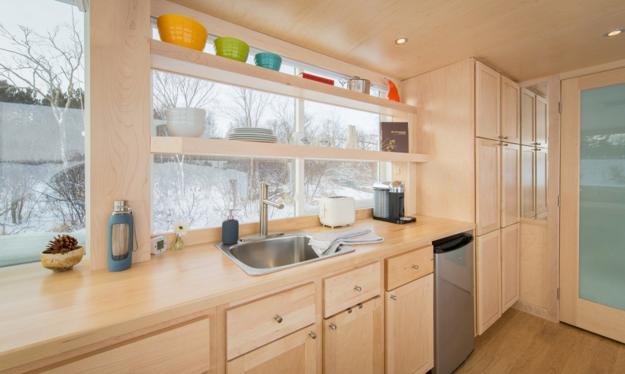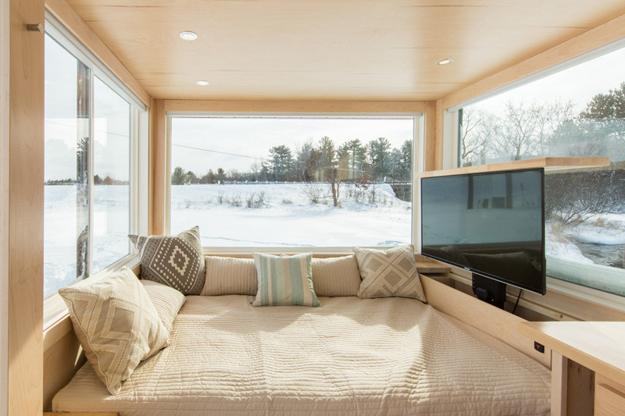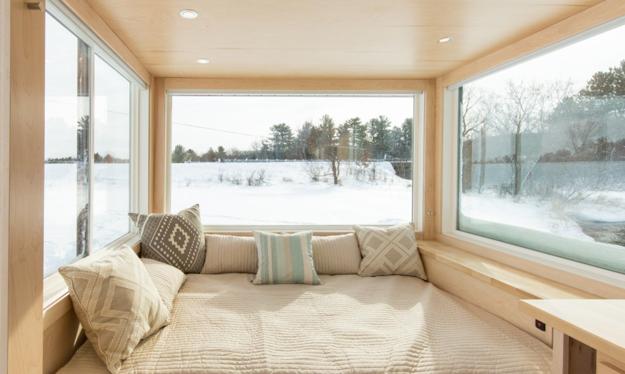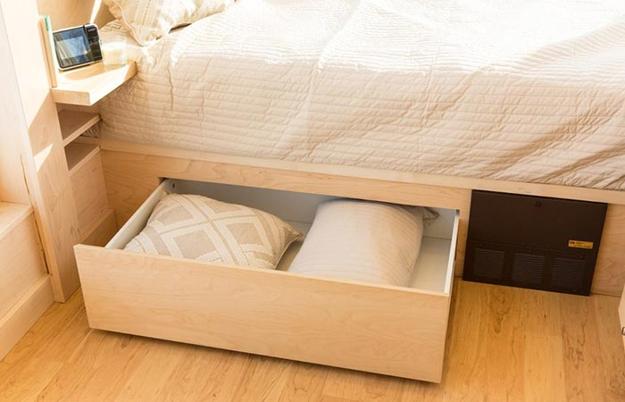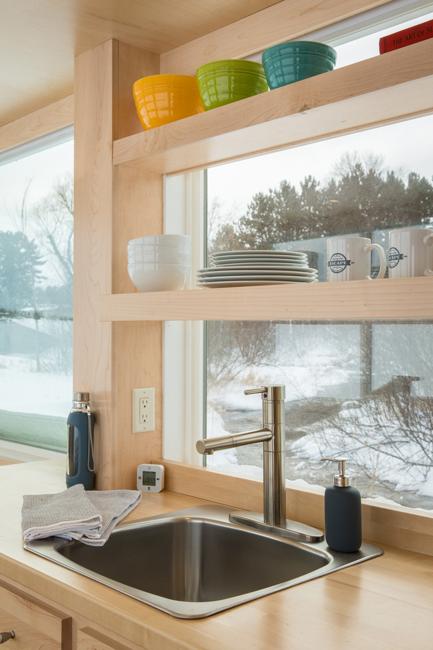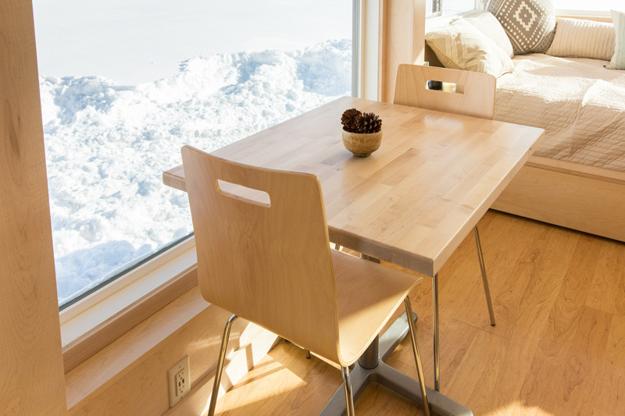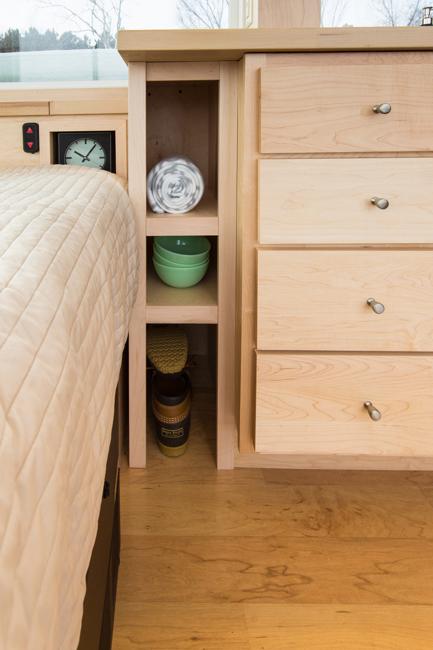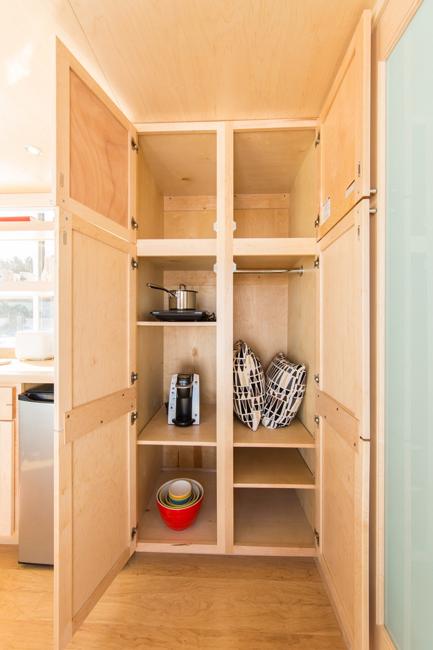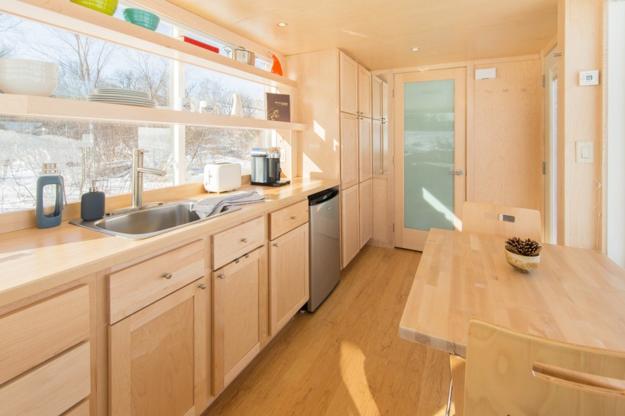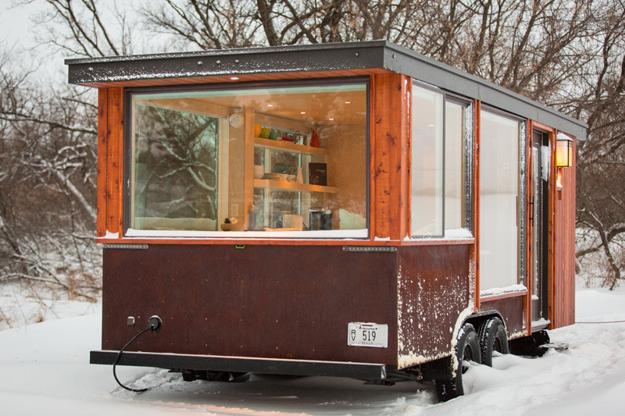 Bright home interiors and amazing views of the ocean make this beach house a dream place. Large windows, light, neutral room...
and enjoy free articles sent to your inbox