Small Travel Trailers from Toronto RV Show Offering Comfort and Style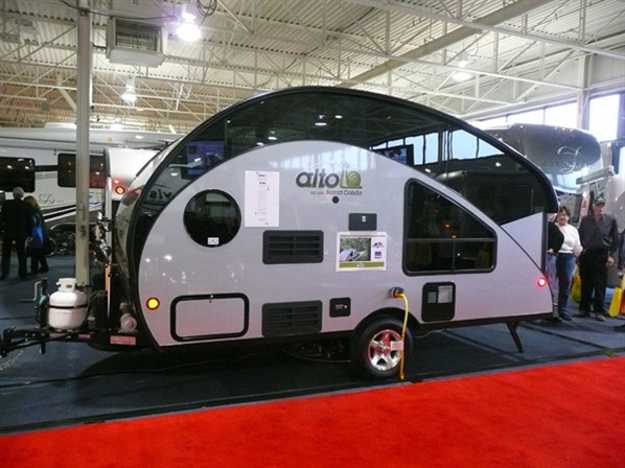 Small travel trailer, exterior design with adjustable curved roof
design trends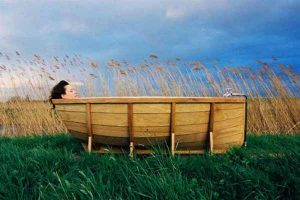 RV dealer Can-Am is on a mission to prove that you can use small or mid-size cars with tow capability to travel in comfort. Towing with a Fiat 500 looks attractive, and Can-Am drove this combo from London, Ontario to the RV Show in Toronto. The secret to towing with a small vehicle, says Can-Am towing guru Andrew Thomson, is a properly designed hitch with weight-distribution bars and a trailer with electric brakes.
The Alto trailer towed by the Fiat 500 is made in Quebec by Safari Condo. The attractive and innovative one-piece roof electrically lowers for towing and parking in a garage. The curvy shape generates 75 percent less drag than a conventional 16-foot trailer. Extensive use of aluminum, including honeycomb side panels, allows to design a lighter structure, less than 800 kg.
The pop-up-roof version comes in two models, with or without a shower. A small front dinette converts to a single bed, and can be used as a dinette when the rear dinette is set up for sleeping.
Modern small travel trailer design ideas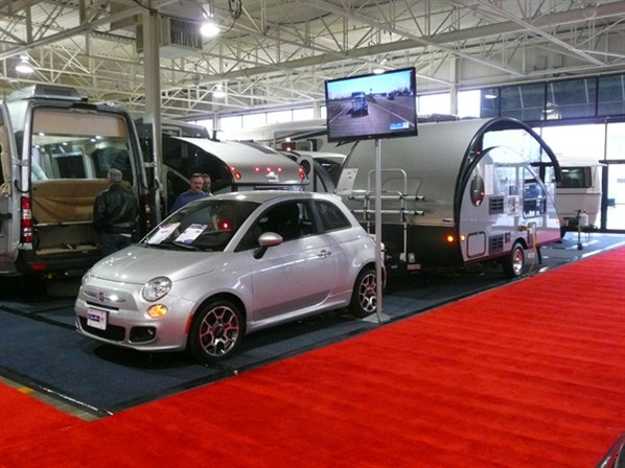 The modern aerodynamic units by Evergreen are 26 and 24 ft long. They have a walk-around area, a queen size bed and weigh about 1,860 – 2,200 kg. Tow with your V6 sedan is the pitch from Can-Am. Can-Am's Andy Thomson says aerodynamics is a more critical issue in tow-ability than just weight. Frontal area is a big part of it, and the shape of the trailer also makes a big difference.
Modern motorhomes and towables feature comfortable and stylish kitchen designs. A modern kitchen with a sink, a fridge, a two-ring burner and plenty of convenient storage provide comfortable space for preparing meals.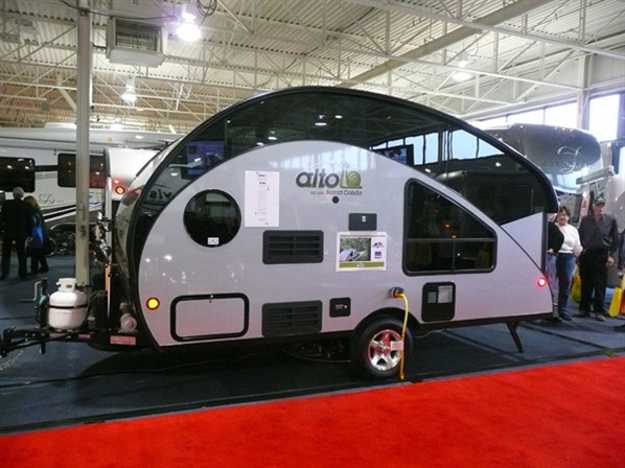 A large-screen TV built into an outside wall and a balcony are other attractive features of large modern motorhomes and travel trailers.
Interior design if the year, ideal car for busy women
Best women car interior designs 2010
Practical and luxurious car interior design gets the best women car award 2012
ProtoHaus trailer home design from Ann Holley and Daren Macca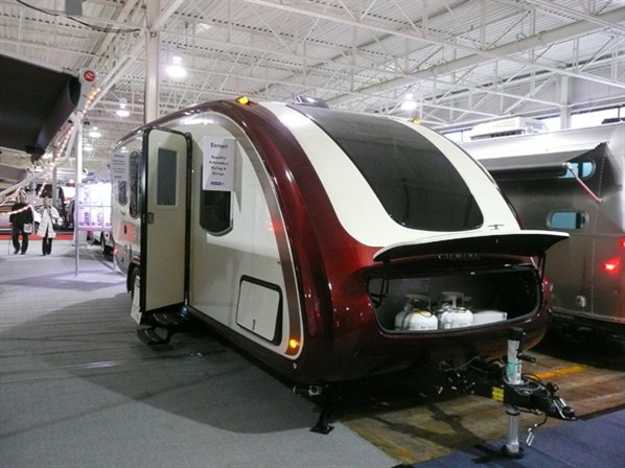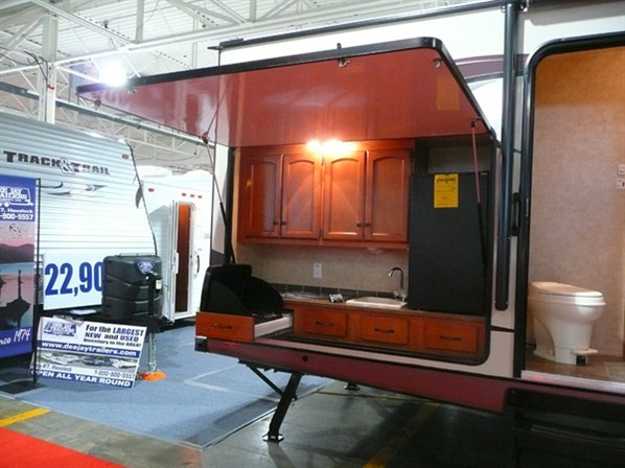 The Suite is the smallest travel trailer offered by Quebec-based ProLite. It has a sofa bed (76 x 52 inches), a small table, a 12V cooler and a portable two-burner camp stove. No plumbing, no propane, and no adult could possibly stand up inside it, as the interior height is exactly the same as the width of the bed. This small travel trailer offers a roofed and dry place to sleep, and weight as little as 550 lbs. ProLite claims the Suite could be towed by a very small car.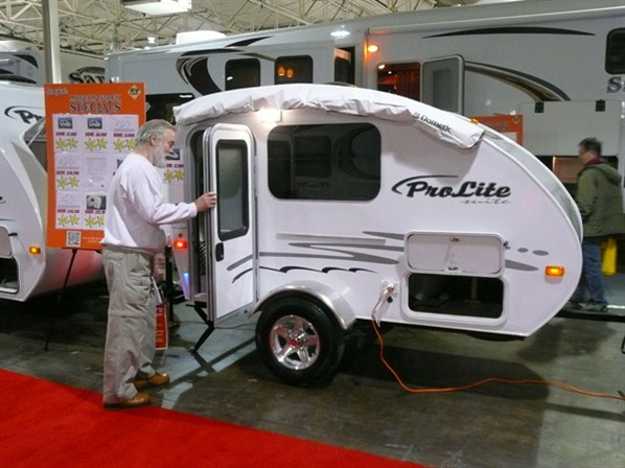 More from decorating design

Colorful handmade birdhouse designs look beautiful on green branches and garden posts. Creative painting ideas turn wooden birdhouses into bright yard...
and enjoy free articles sent to your inbox