ProtoHaus Trailer Home Design from Ann Holley and Darren Macca, Eco Homes

Green Design Ideas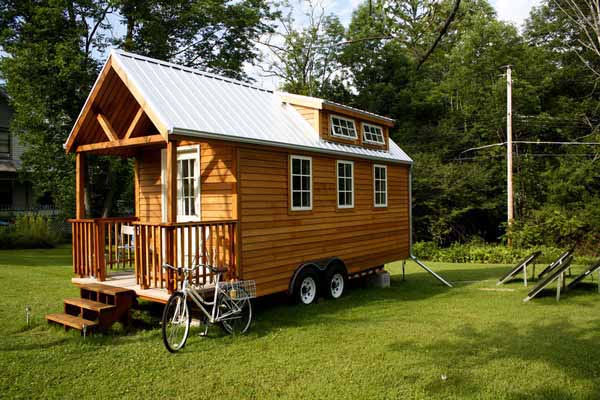 Modern eco homes on wheels, trailer home that looks like a cottage
eco homes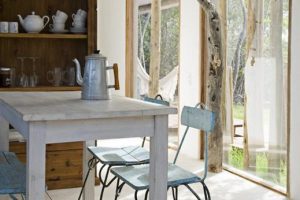 A comfortable trailer home Protohaus from Ann Holley and Darren Macca and their parents, who live in Colorado, offers a small, functional and modern house and space saving interior design ideas for all who enjoy the freedom and natural beauty, like outdoors visiting new places and live in comfort.
This cute tiny house design is a part of of Ann's graduate project at Alfred University where she is earning her Master in Fine Art. Charming cottage on wheels ProtoHaus is an excellent idea for traveling in style and comfort without spending lots of money.
ProtoHaus has a small room with a wood stove that will keep the house warm in cold weather, small kitchen and bathroom with a shower. A large bed, located under the roof adds more comfort and romantic charm to this small modern house design for two.
Empty container house design, 5 cheap and durable modern house designs
Floating modern homes, Fiorella Yacht, space saving interior design ideas
Modern eco homes on wheels, ProtoHaus trailer home that looks like a cottage
ProtoHaus is powered by solar panels and wind turbines. The water treatment system cleans and allows to reuse and recycle water, making this modern house design water saving and eco friendly.
Protohaus house design description from the designers
The ProtoHaus is a tiny dwelling of 125 square feet. In the interest of exploring the boundaries that define art objects, non-art objects, and social issues related to home ownership, ProtoHaus will challenge viewer, artist and artwork. Contemporary artists such as Andrea Zittel, Shinique Smith, Tyree Guyton, and groups such as Futurefarmers, and N55 are similarly dealing with issues of consumerism, social equality, the intersection of art and design, and the limits of artistic definition.
Large bed in small trailer home, space saving inteiror design ideas
In the history of art these are not new themes; the Russian Constructivists, the Bauhaus, and the Wiener Werkstätte all dealt with these issues. William Morris argued that art should meet the needs of society and that there should be no distinction between form and function. Even Michelangelo and Da Vinci acted not only as visual artists but also as scientists, writers, inventors and architects. These artists contributed to their communities by producing inspirational works of art as well as through military defense and technological advancement.
Space saving interior design, eco homes for outdoor living and traveling in style
ProtoHaus is a timber frame or "stick built" house that was constructed over the summer of 2009. Emphasis was placed on sustainability, functionality, and aesthetics. It is fabricated primarily from recycled and reclaimed materials. The building process was overseen and assisted by S. C. Holley Construction. It is transportable. The house is built on a trailer bed rated to withstand 14,000 pounds. Separate fresh, grey, and black water systems are integrated into the design allowing for remote removal and disposal of waste.
Charming cottage on wheels, eco friendly house design for cheap traveling in comfort
A solar and wind system power the house allowing it to be off grid. Over the academic year 2009-2010 there were a series of collaborative workshops at Alfred University which  included students, faculty and different departments to accompany the project. The house was open to visitors on particular dates throughout the school year as a mode of sharing the experiment with the Alfred community. We continue to invite visitors interested in the small house movement to come and tour ProtoHaus and ProtoStoga in an effort to share our experience.
Romantic floating house design for two, modern house designs for green living
Trailer home design details

There are hundreds of reasons to recycle metal parts, old cookware, wires, tools for creating unique designs and decorating your office...
and enjoy free articles sent to your inbox