Floating Houses, Fiorella Yacht, Space Saving Design Ideas

Green Design Ideas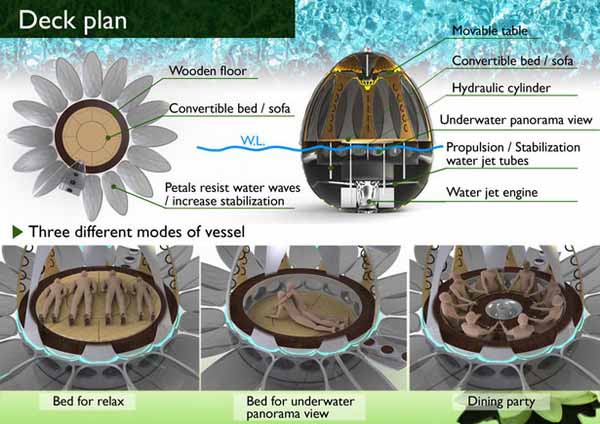 space saving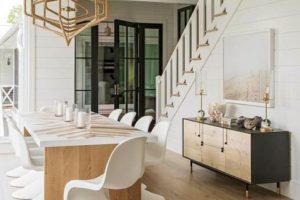 Floating modern homes allow people to reconnect with nature, bringing excitement and adventures into their life. Small floating structure Fiorella Yacht can be used for a sleepover or an exotic dinner party. A small floating house is perfect to have if you live on a lake or have a large pond. Fiorella Yacht design is inspired by a beautiful water lily flower, offering a fantastic opportunity to experience the nature and enjoy the beauty of the water and surroundings.
The floating structure from South Korean designer Hyun Seok Kim offers inspirations for floating homes in the future and can dramatically change the look at contemporary dwellings and gazebos built on the water. Fiorella Yacht is a blooming flower, resting on a calm water surface and featuring two rows of spectacular panoramic windows. The beautiful, innovative, Green design is promising unforgettable experiences.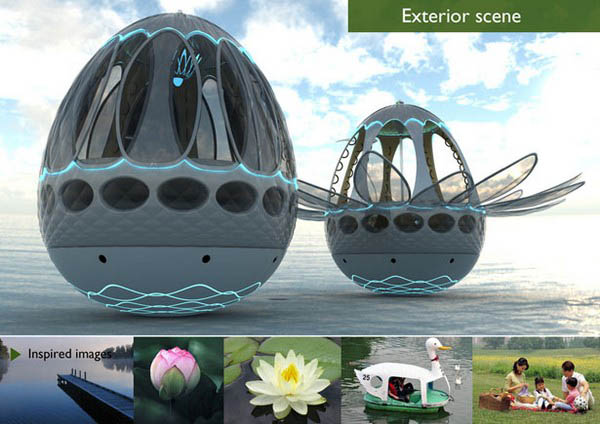 The futuristic structure, inspired by small ship design, is safe and comfortable. Functional interior design and comfortable space-saving furnishings create comfort. A dining table, round bed, underwater windows, and soft decorative materials provide all a tourist needs for a pleasant trip. A moving deck that can be lifted up to the water line enhances the design and creates versatile and multifunctional spaces for fun activities.
Urban sustainable architecture, floating houses, Archology concepts
Romantic floating house for two, modern house designs for getaways
Functional and very decorative petals of the flower-like, floating home are gangways and used for balancing on the waves, reducing the structure rotating movements. This beautiful floating house is excellent for short excursions and dinner parties. It is an excellent place for resting and enjoying the peaceful and tranquil atmosphere of the lake.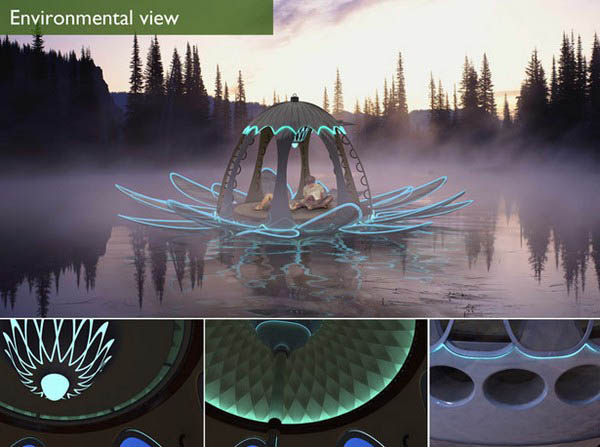 Small floating houses can be great additions to lakefront homes, stretching the living spaces and adding a luxurious and exclusive vibe to the properties. Comfortable and stylish space-saving ideas, folding furniture, create the attractive interior design and provide plenty of room for dining and resting in style.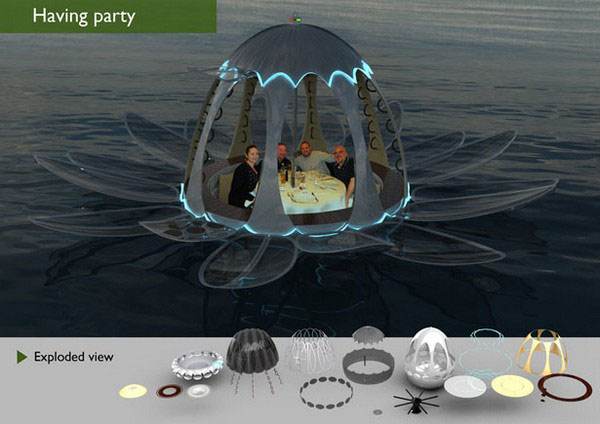 The moving floor allows to create additional space and keep a good balance. It makes the flower-shaped, floating house stable and safe. Space-saving interior design and large windows create a multifunctional room, perfect for a day trips, family weekends, romantic getaways, and lovely short vacations on a lake.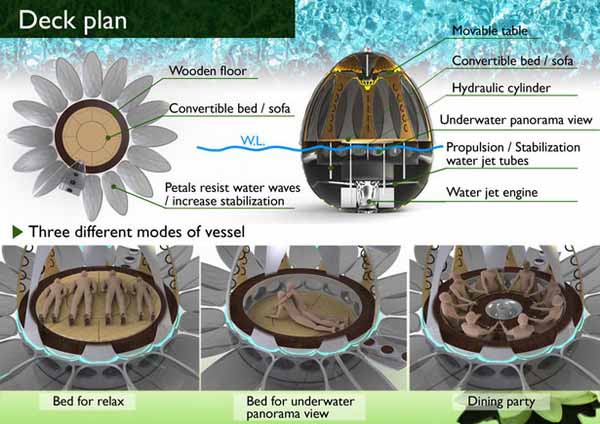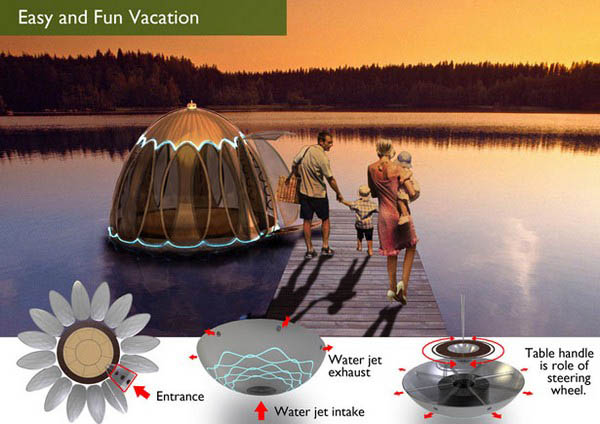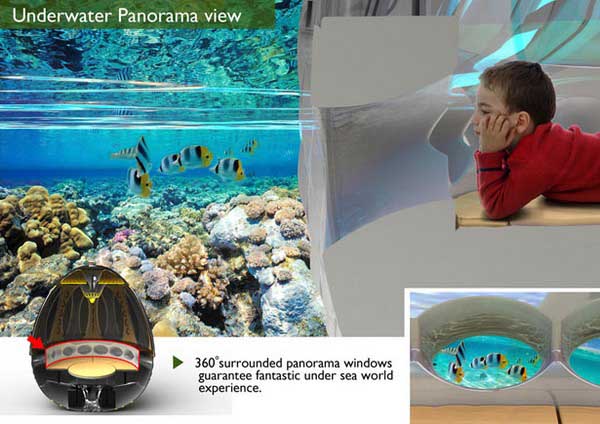 What time is it? It's singing bird o'clock! This unique timepiece is bringing the fresh vibe into spring decorating, making elegant...
and enjoy free articles sent to your inbox