25 Recycled Crafts and Smart Recycling Ideas for Making Cheap Bird Feeder Designs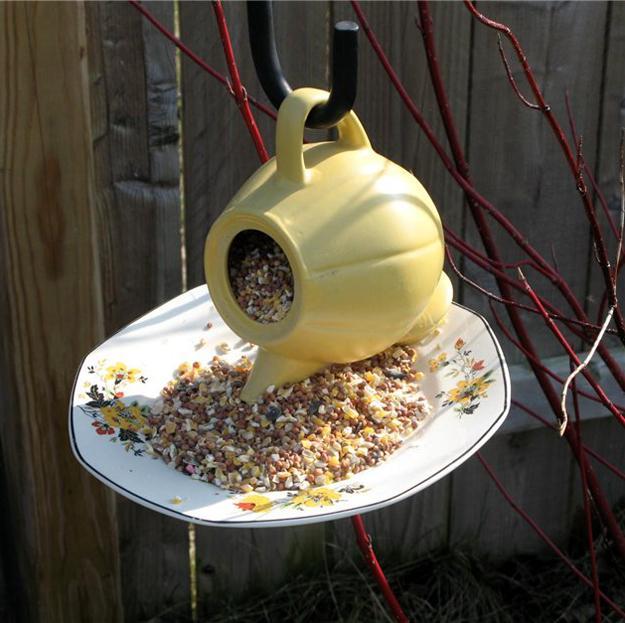 Recycling old tea pots and plates for unique bird feeders
garden decorations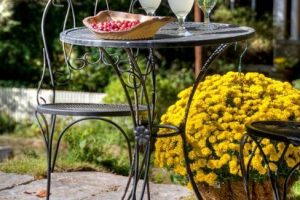 Cheap handmade bird feeder designs offer creative wood and plastic recycling ideas which turn plastic bottles, containers and reclaimed wood pieces into functional yard decorations. Watching birds is enjoyable and interesting. There are many simple models that even kids can make to feed birds and get connected to the nature.
Bird watching is a pleasant, educational and fun activity for kids and adults. Making bird feeders is a wonderful opportunity to show your talents and green living attitude. Most children do not like eating crusts of bread, but birds love them. Bread crusts make great bird feeders. Orange, lemon or lime citrus skin can be used as a bird feeder also.
Don't throw away bread crusts and citrus skins. Recycle them for creative bird feeders.  You can nail it or hang it from a tree branch and fill it up with seeds. Mixing the peanut butter with the seed will prevent the citrus skin from tipping over.
Ceramic, paper, wood and plastic recycling for bird feeders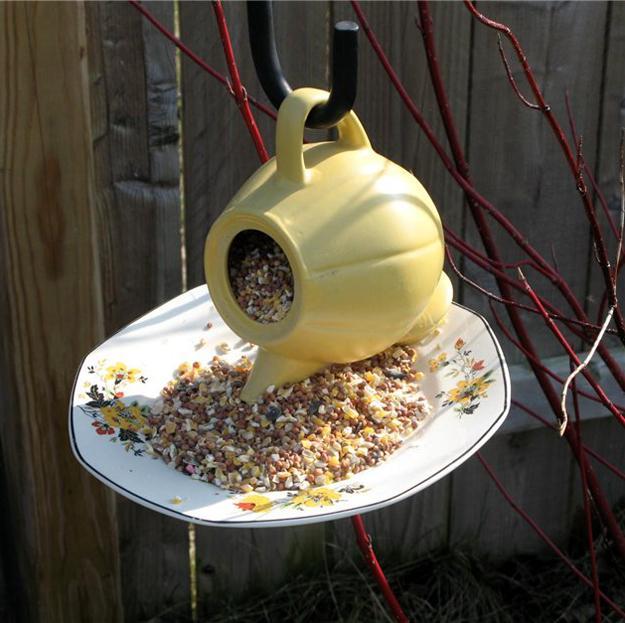 Empty plastic milk containers and plastic bottles make great bird feeders also. Here is a collection of handmade bird feeder design ideas, great for plastic recycling and creating functional yard decorations that birds will enjoy.
Kids can use cardboard paper, plastic or Styrofoam cups to make bird feeders. Any plastic container or bottle can be used for creative designs. Recycling plastic for bird feeder is satisfying and enjoyable. Recycling plastic and reclaimed wood, cardboard paper or useless household items for bird feeders allows to unleash your imagination and encourage kids to be resourceful and creative.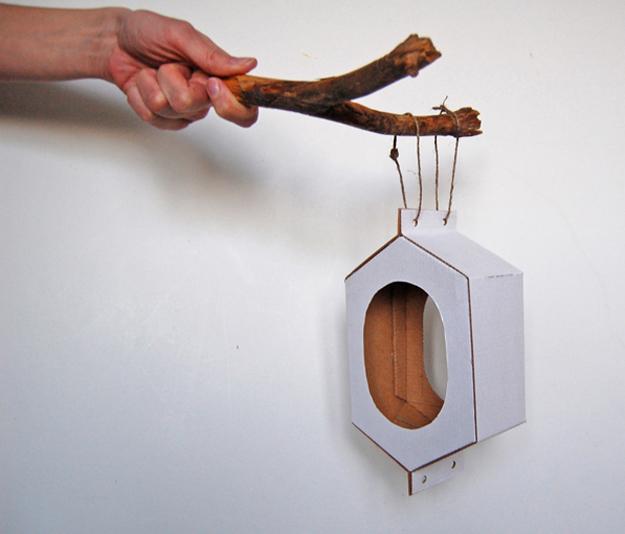 Handmade bird feeders are inexpensive, and wood and plastic recycling protects the planet one step at a time.  Making your own yard decorations creates unique designs and give character to your backyard landscaping while providing functional bird feeder for feathered friends.
Modern bird feeders attract birds and add beautiful yard decorations to backyard designs
Recycling old gardening tools for garden decorations, creative backyard ideas
Modern birdhouse design ideas from Canadian designers
Megaphone birdhouse design amplifying bird songs, creative backyard ideas
Letting kids become more involved in paper, wood and plastic recycling, making bird feeders, feeding and watching birds not only helps children learn more things about the nature and modern life, but gives them a sense of responsibility also.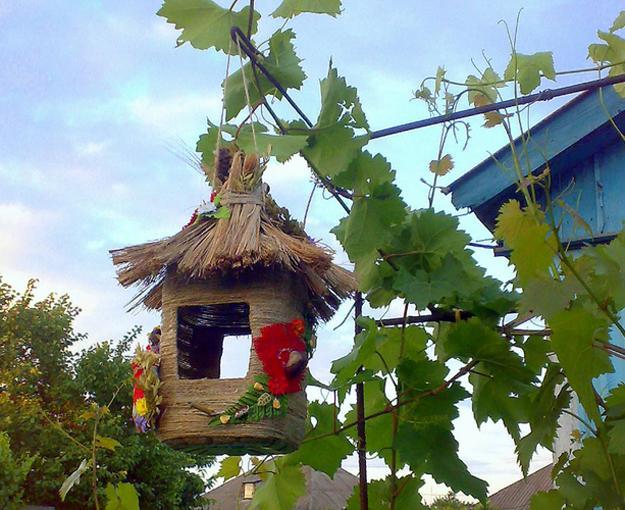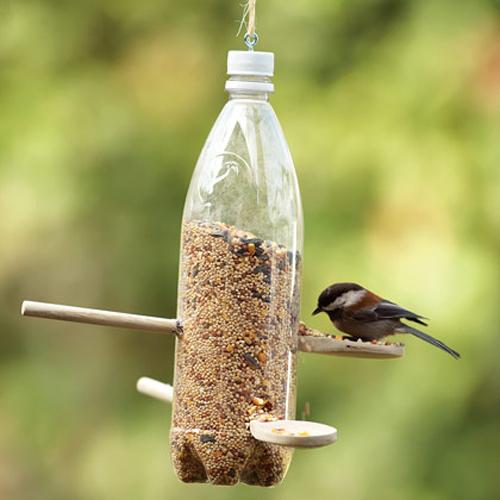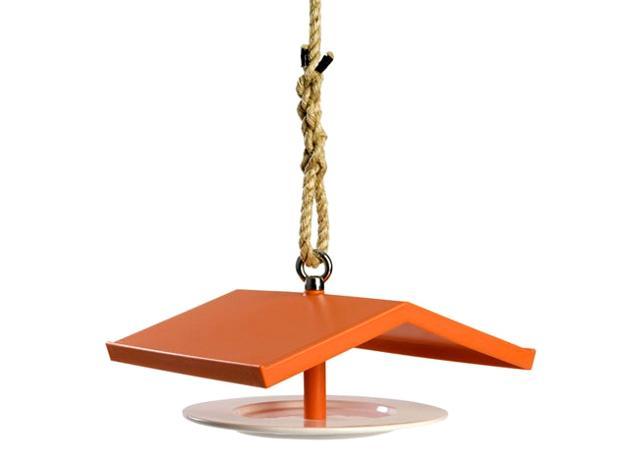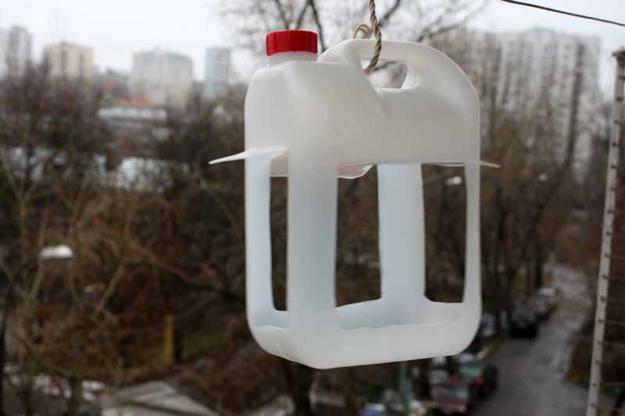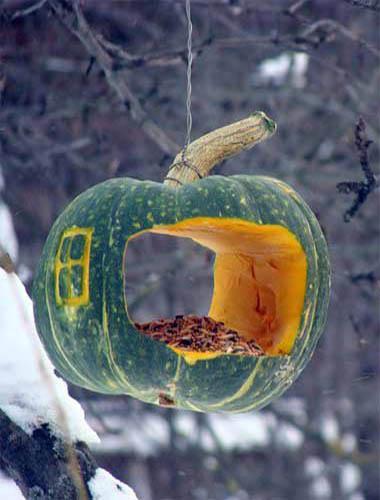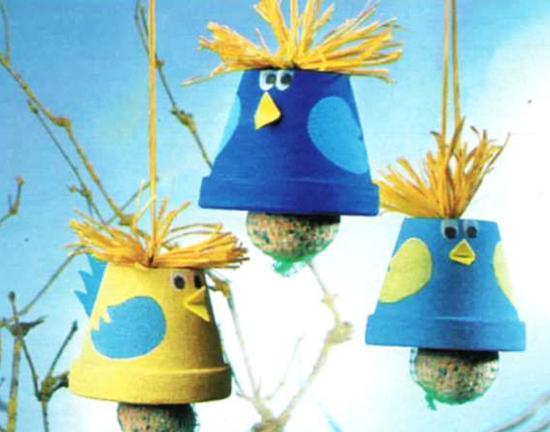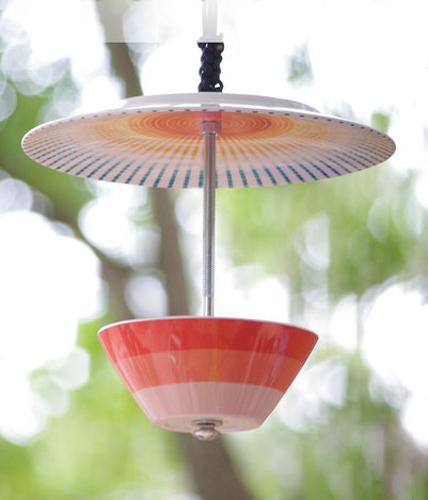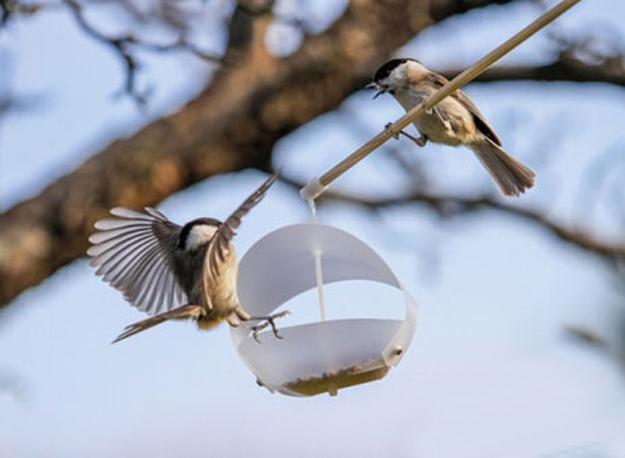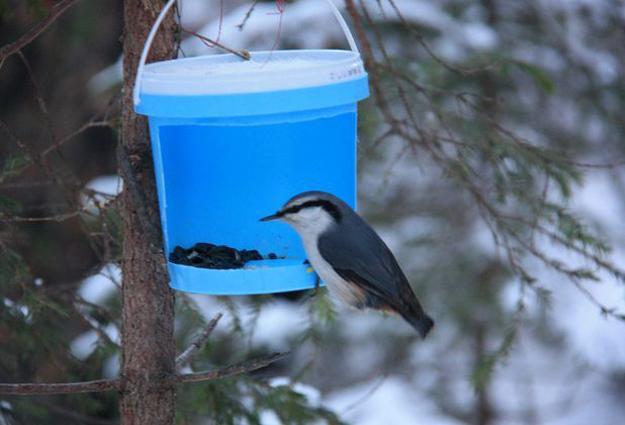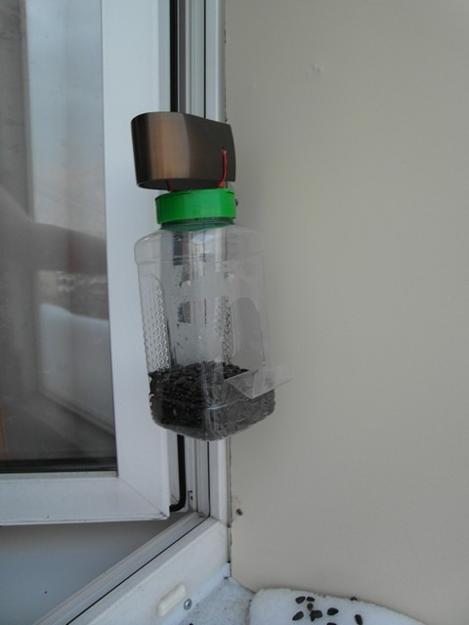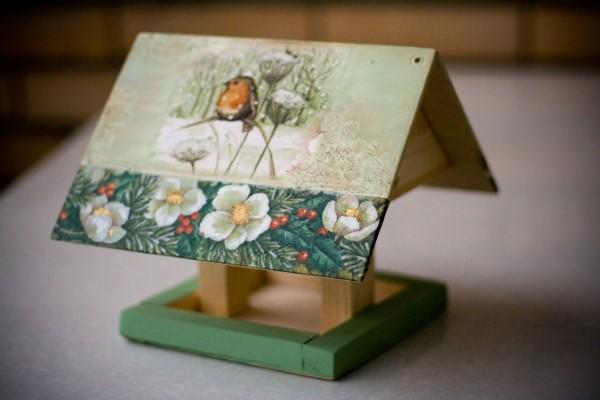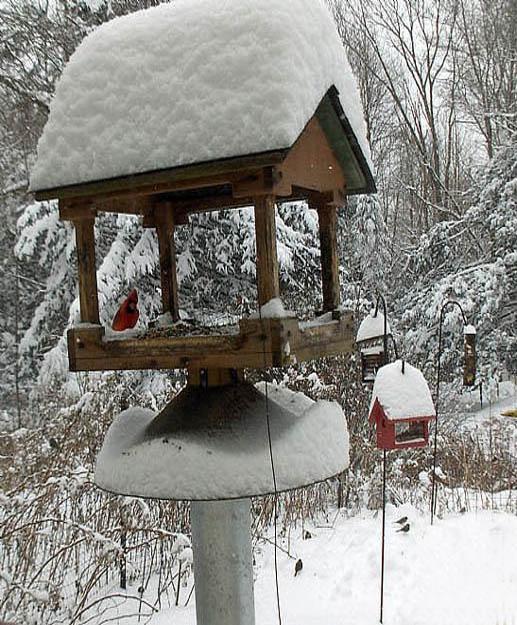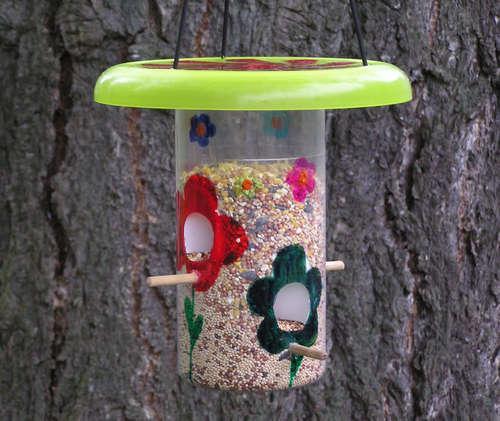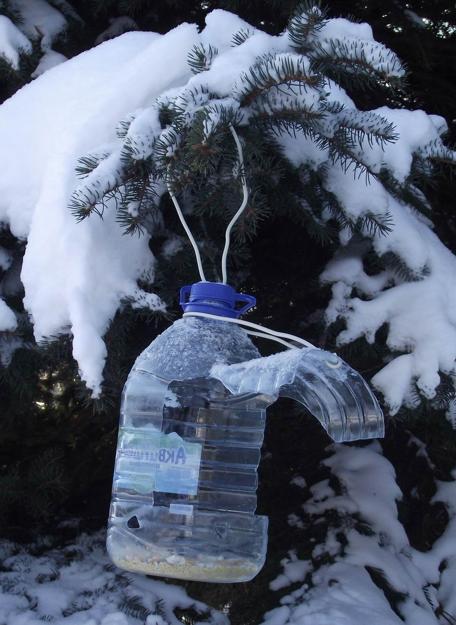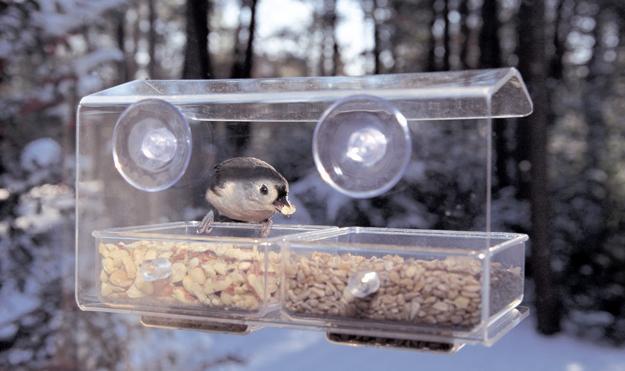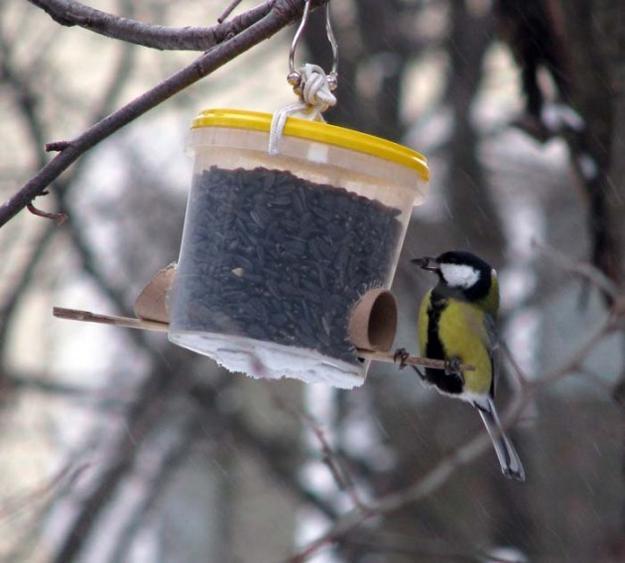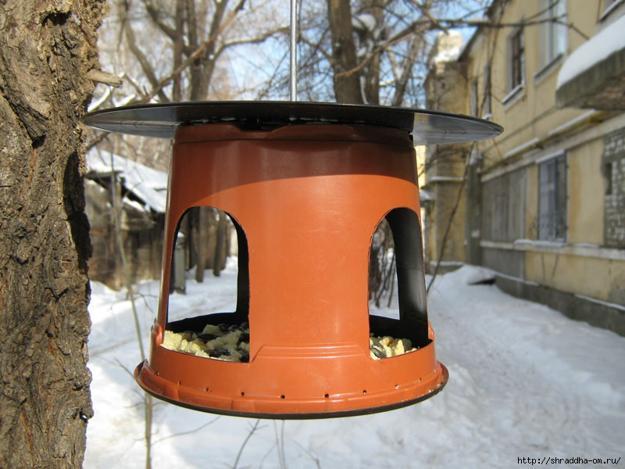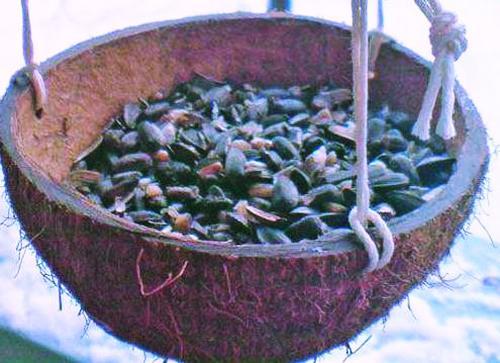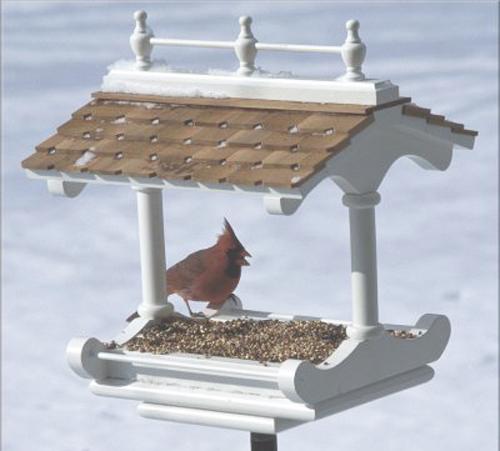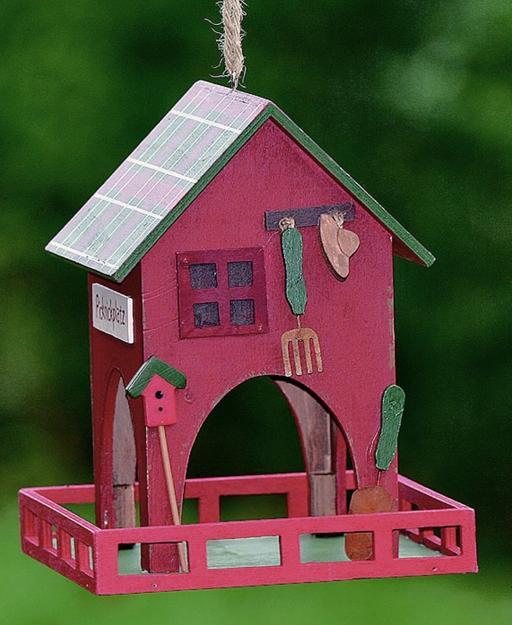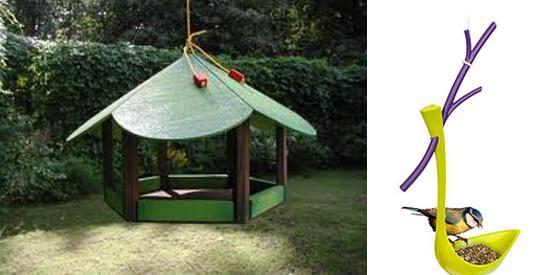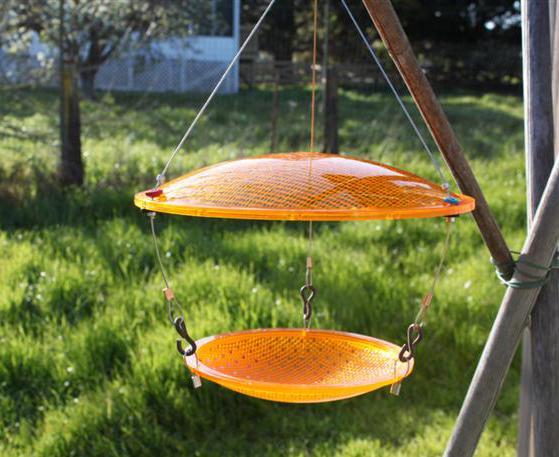 More from recycled crafts

Snowflakes are perfect Christmas decorations and eco gifts that you can make in an infinite variety of sizes and designs. White...
and enjoy free articles sent to your inbox