Contemporary Kitchen Trends Bring Blinds for Shleves and Artworks into Modern Kitchens

Interior Design Ideas

Kitchen Ideas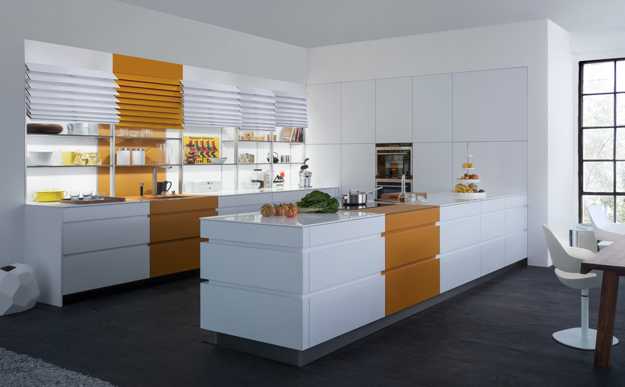 Kitchen cabinets with blinds, modern kitchen island in white and rich yellow colors
MODERN WALLPAPER

Latest kitchen trends in countertops and cabinets design create modern kitchens that look more like inviting dining rooms, and not like traditional places for storing food and preparing meals. One of the main kitchen trends 2014 is hiding storage spaces and cooking areas behind beautiful and elegant kitchen cabinets doors, on shelves with blinds and decorative panels.
Modern kitchen design reveals appliances and kitchen storage spaces only when you need them, offering smooth surfaces and clean interior design for the rest of the day. When closed, decorative panels and shelves with blinds look like stylish accent walls, adding to aesthetic appeal of contemporary kitchen design.
Simple button operated small and large decorative panels and blinds hide kitchen shelves with small appliances and utensils, adding more grace and comfort to modern kitchens that are perfect for open contemporary living spaces. Contemporary kitchen design, inspired by loft-living ideas, turns kitchen cabinets into beautiful accent wall design and transforms kitchen islands into fantastic furniture pieces.
Kitchen shelves with blinds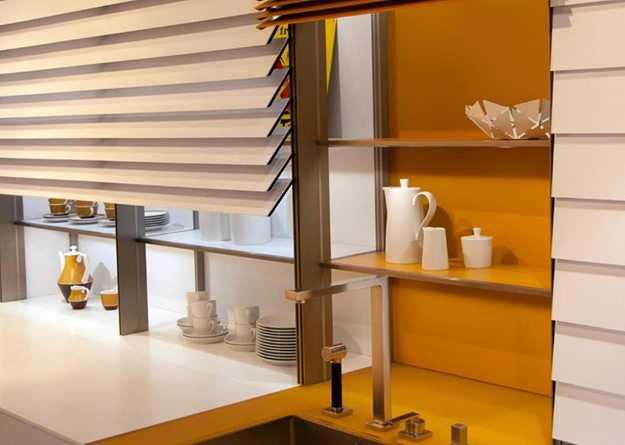 When decorative panels and blinds are open, the lights tun on, providing functional work spaces for cooking and cleaning. When panels or blinds are closed, contemporary kitchen interiors look like stylish rooms with fabulous furniture, enriching open interior design with trendy finishes, textures, decoration patterns and modern colors.
Small decorative panels work like window blinds and can be opened or closed remotely. The perception of contemporary kitchen design changes with various combinations of opened and closed cabinets and shelves.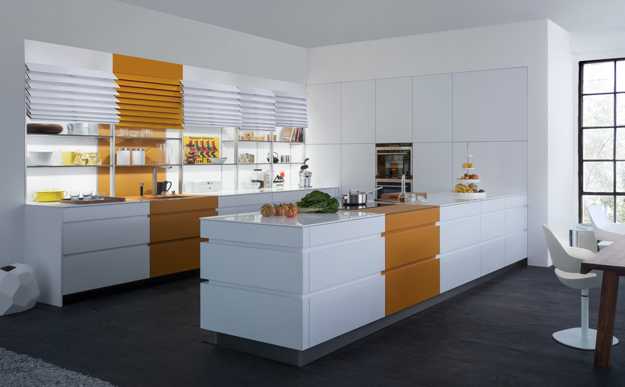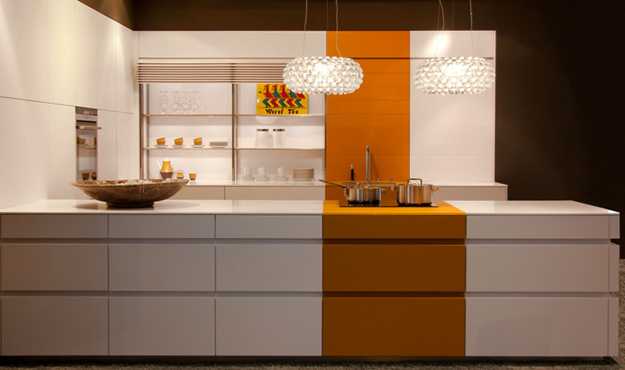 The remote control makes contemporary kitchen design more convenient, flexible, versatile and elegant, allowing to open and close different shelves, depending on your needs and tasks. For example, kitchen shelves with pretty tableware can be opened while your family is dining, adding a gorgeous and inviting look to an open living space.
Contemporary kitchen design with folding front panels presents Hidden Kitchen
Contemporary kitchen design trends 2014 unite new materials and integrated high tech appliances
New kitchen countertop material creating clean contemporary kitchen design with invisible cooktop
The open kitchen shelves with appliances and utensils, and an open countertop with a cooktop and a sink allow to prepare meals in style. Then you can close these areas and enjoy your family dinner in a different atmosphere of tranquility and beauty.
Decorative kitchen cabinets doors that look like artworks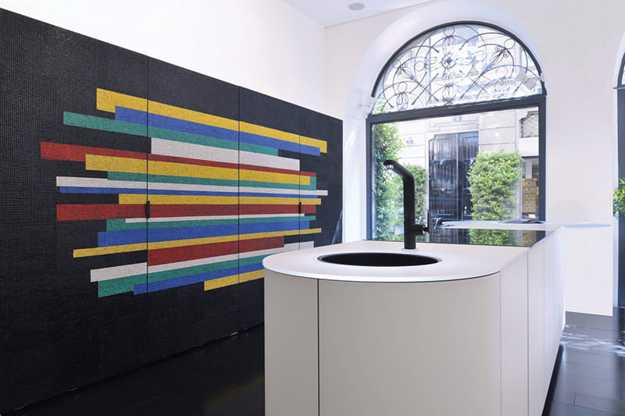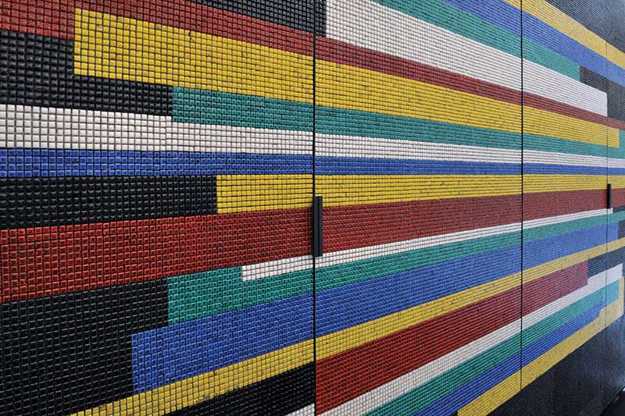 Italian designer Roberto Pezzeta turned contemporary kitchen cabinets doors into artworks. While the kitchen shelves and cooking areas are closed, a gorgeous large wall artwork, created with bright ceramic mosaic tiles, adds color and original design to an open loft-like interior.
 10 modern kitchen design trends
Top 8 contemporary kitchen design trends, modern kitchen interiors
Contemporary kitchen design, innovative storage furniture from Neuland
Photographs: Xtrend+ by LEICHT Kuchen AG, Hidden Kitchen by Warendorf, art project by GD Cucine and Cotto Veneto.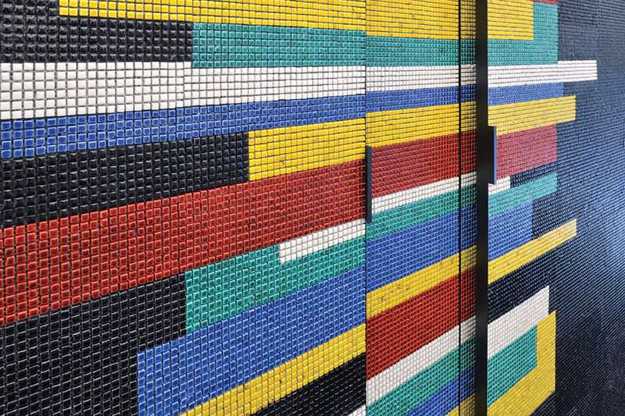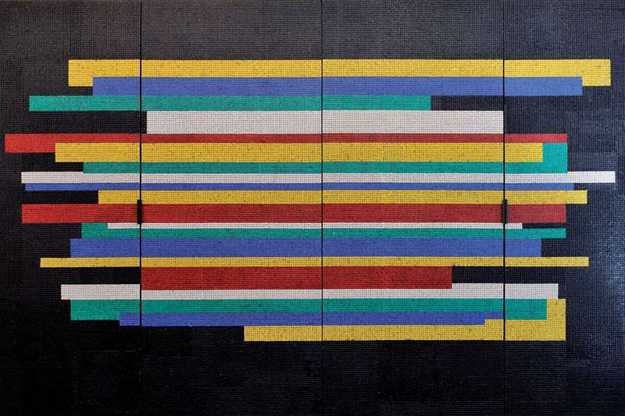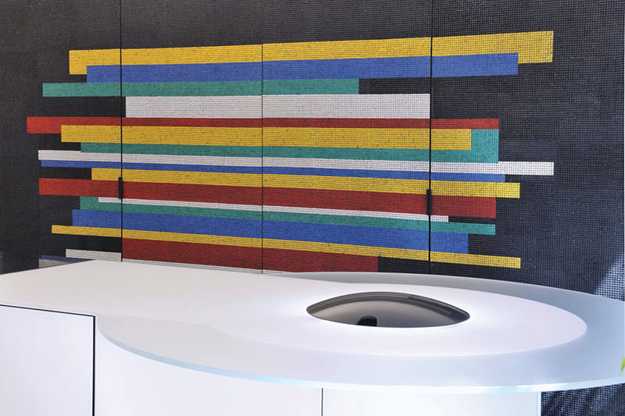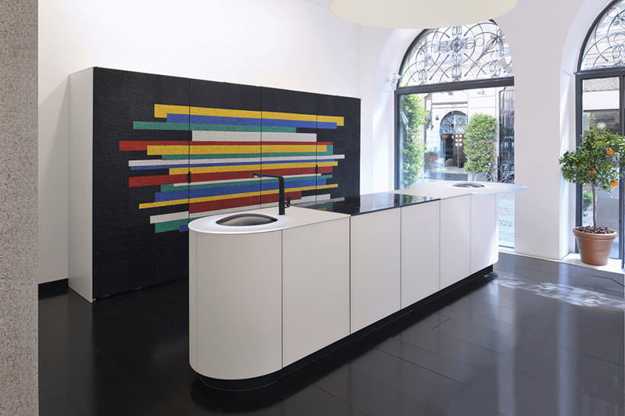 From traditional ceramic tile designs to trendy wood-like, shiny metal, and mesmerizing glass, there is seemingly unlimited ways to brighten up...
and enjoy free articles sent to your inbox