Black Color for Windows, 14 Black and White Rooms with Stylish Black Window Designs

Black White Decor

Room Colors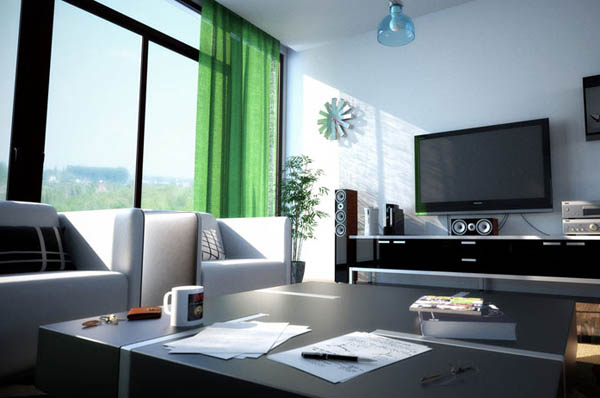 Modern living room with green curtains and black and white decor, black window designs
decorating with glass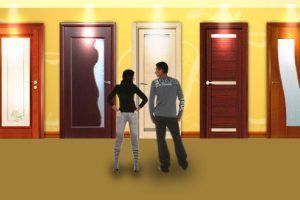 Rich blue, neutral gray or black colors for windows frames, sill, casing and grilles are modern ideas that feel stylish, unusual and interesting. Beautiful rich blue, gray or black interior windows look luxurious, reflecting the modern color trends in interior decorating. Black color for windows is a dramatic and impressive choice, perfect for black and white rooms with large windows.
Bright colors, classic white or black color for windows frames are modern color trends in house exterior and interior design. Creative window designs, color and lamination on pvc windows make it possible to create  unique and very personal modern houses and interior decorating, adding brigh accents with colorful plastic windows.
Black color for windows frames, sills, casing and grilles works well for any interior decorating style, from classic home interiors, to vintage decor and high tech interior decorating ideas, adding more harmony and elegant chic to home interiors.
Colorful plastic windows, modern trends in window designs
Window designs, modern interior window sill materials and decorating ideas
Stylish black color for windows, black and white with color accents
In the process of applying color to windows frames, white base color and acrylic mix at a molecular level. The fusion of two substances creates smooth surfaces in various colors, including rich blue or black color.
Colorful plastic windows withstand rapidly changing weather conditions, keeping look attractive and fresh. The outer layer of modern interior windows is twice stronger than traditional white plastic windows profile. It provides high resistance to scratches and damage.
Smooth surface of colorful exterior and interior windows has a porous structure, like pvc, so colorful plastic window designs are insensitive to dust and dirt.
Window seat designs, 15 inspiring window bench design ideas
9 window seat designs with heaters, modern interior design ideas
Modern colorful exterior or interior windows do not need any special care, reliable, easy to use and clean. Black color for windows frames, casing, grilles and other elements of plastic windows is a great choice for impressive large windows that bring lots of light inside black and white rooms.
Solid acrylic surfaces of plastic windows are resistant to scratches. Colorful exterior and interior windows are extremely durable architectural elements that are functional, expressive and very decorative.
Black windows color, black and white rooms

Christmas color schemes can blend traditional and fresh hues and give a stylish twist to your holiday decor. Whether you decide...
and enjoy free articles sent to your inbox