Colorful Plastic Windows, Modern Trends in Window Designs

Room Colors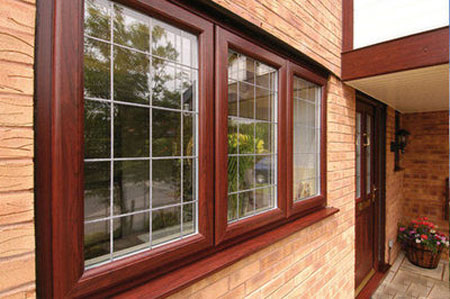 decorating with glass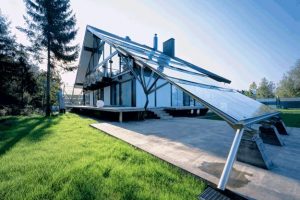 Colorful plastic windows that come in various textures that remind natural materials and fabrics are modern trends in window designs. Laminate for pvs plastic windows is an exciting new decorating ideas that allow to design truly personal modern interiors.
Traditional pvc or upvc window frames, casing and grilles are made from unplasticized polyvinyl chloride, which is a highly durable and virtually maintenance free material.  Upvc windows don't rot, warp, rust, fade or flake and provide excellent heat and sound insulation.
Black interior windows are one of modern color trends in window designs, but plastic windows are available in a variety of colors including stylish sapphire blue.
Colorful window designs
Yellow plastic windows color, modern interior design ideas
White plastic windows are the most popular choice, but lately there have been many changes in modern windows color trends. Golden oak and walnut, sunny yellow and rich blue, silver gray and black windows color tones are modern interior design trends that designers offered.
New plastic windows colors and textures change modern interior design, adding more interest to traditional elements. Gray and rich blue, black and white are stylish colors for exterior ad interior windows frames, casing and grilles.
Modern plastic window designs in different colors and textures
Exterior and interior windows color palette becomes richer and more diverse. Clients who are not afraid of new, bold and unusual options, architects ad vendors choose bright windows color tones and textures reminiscent of natural wood, metal or orange peel.
Window designs, modern interior window sill materials and decoration ideas
Window seat designs, 15 inspiring window bench design ideas
Another modern design trend in window designs reflects a growing need for energy-saving technologies, the desire to reduce energy consumption and CO2 emissions.
Three layer glass window designs in various colors, eco friendly products for comfortable modern interior design
Green living ideas encourage manufacturers of plastic windows and their components work at improving energy performance of products, insulation core systems, pvc windows and all house windows in general.
Digital wall panel and smart window designs, modern interior design ideas
9 window seat designs with heaters, modern interior design ideas
Manufacturers strive for the rational use of resources and actively develop green technology for eco friendly modern window designs. Most of the latest innovative technological developments are based on the underlying trend to improve energy efficiency.
Leather like interior windows frame and windows color combination, modern interior design trends
Decorative textures for plastic windows and a wide variety of colors for pvc or upvc windows, innovative materials and their innovative combination are modern trends in window designs.
Upvs window handles in bright colors
Off Front Door Handle turns of  appliances and lights
Door handle Flashlight, Ledoor hadle light design ideas
Unusual textures, like leather, wood or natural stone, window color and appearance are important parts of creating modern interior design for contemporary lifestyle.
Different textures of plastic windows frames and upvc window handles and various color combinations create truly unique window designs for modern homes and offices.
Textured lamination with imitation snake skin, rustic wood or metal is impressive.
Modern window designs can bring vintage or luxurious decorative accents into interior design with bronze, brushed aluminum or antique brass appearance.

Remodeling bathroom interiors is an essential part of creating a modern home. A beautiful, functional, well-planed, and modern bathroom design affects...
and enjoy free articles sent to your inbox