Window Designs, Modern Interior Window Sill Materials and Decoration Ideas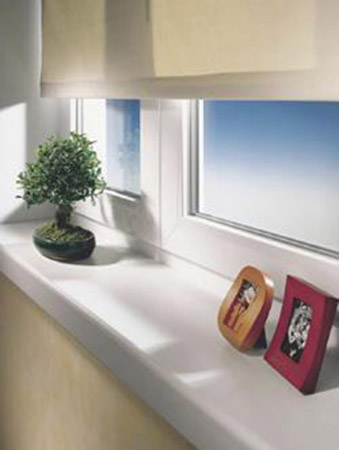 window decorating ideas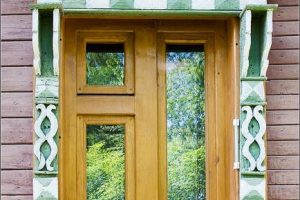 A window sill is not only a structural part of windows design, but an attractive home decoration. Small indoor plants and flowers, vases with tree branches and fall leaves, small pictures and figurines add charming decorative accents to windows design, offering inexpensive window decorating ideas for beautiful homes.
Simple or unique, interior window sill creates striking window design with decorative accessories. Creative window decorating ideas add a splash of color to traditional white window design, making cheap decorations and simple ideas look spectacular.
If you think of window sill replacement, it is a great opportunity to create elegant window design, adding a beautiful accent to your home decoration ideas. Wheather your decide to design a cute windowsill bed for your cat or display family photos and collectibles, window sill makes a wonderful decoration for any window design, which is practical also.
Modern windows design ideas
A modern windowsill can dramatically change a home interior beyond recognition. With the right approach windowsill with decorative accessories and indoor plants transforms an ordinaty room into beautiful, peaceful and pleasant retreat.
Interior window sill can become a convenient shelf for storing kids toys and books. Window sill worlks well as a small writing desk in the bedroom or kitchen table for a quick snack. A folding window sill saves spaces in small homes and offers modern windows design ideas, creating a beautiful spot with a lovely view.
The creative approach and windowsill material selection, proper window sill design and its right size are important elements of creating unique home decoration ideas and functional living space.
Window decorating ideas
Modern materials for windowsill
Traditional interior window sill has been made of wood for centuries. This is a simple and practical home design solution. Decorated with paint, interior window sill, made of wood, stays strong and attractive for years. However, today wooden interior window sills, painted white, seem outdated and boring.
1. Solid wood window sill
Beautiful varnished wood is one of modern home decoration ideas that show the natural beauty of wood grain and give windows design classic solid appearance, adding stylish chic to home decoration ideas.
2. Particleboard and melamine window sill
Modern wood chip materials and particle boards are other options for old window sill replacement, if you like wood. Although cheaper window designs will look a bit different that solid wood, the cost of such wondoe sill will be several times lower.
6 tips for selescting good quality furniture
3. Interior window sill made of natural stone
Modern windowsill materials that look like wood or natural stone, and natural stone, granite, marble, beach pebbles, are functional and beautiful home decoration ideas for basement interiors, bathrooms and kitchens with higher humidity levels.
Onix slate tiles for home decoration
4. Plastic windowsill
Contemporary plastic windows design with plastic window sill elements is convenient, fnctional and practical home decoration ideas, but they create plain, lacking interest window designs. In order to add personality to your home interiors, select interesting materials for your interior window sill, traditional solid wood, modern wooden material or contemporary composite material, which imitates natural stone or wood.
Window sill replacement
If you opt to window sill replacement, renovating or staging your home interiors for sale, take your time for selecting the best looking and less expensive material for modern home decoration ideas and windows design that will add universal appeal and value to your house. Then add few indoor plants or simple decorations to your window designs for enjoying your home or selling it faster.
Window decorating ideas
Window decorating ideas, window seat design
Ferns and window decorating ideas
More from contemporary design

Modern house design in Japanese style celebrates the functionality and elegance of minimalism. Airy, bright rooms look inviting and comfortable. Natural...
and enjoy free articles sent to your inbox