Modern Eco Homes and Passive House Designs for Energy Efficient Green Living

Green Design Ideas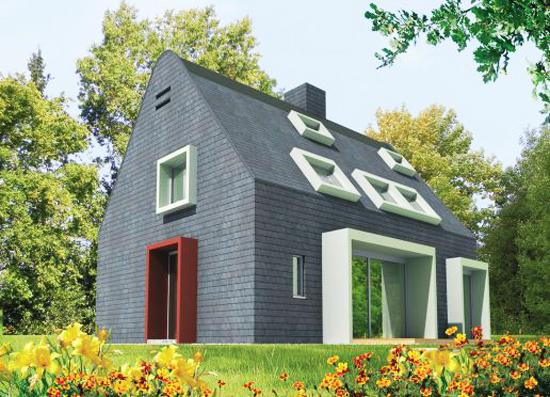 Passive house designs for energy efficient Green living
eco homes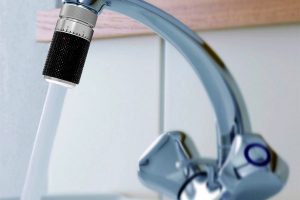 Modern eco homes are not only built with environmentally friendly materials that do not harm the environment and health of people, but designed to save up to energy for heating and cooling, using alternative energy sources, actively and passively absorbing and transferring energy for creating comfortable modern lifestyle. Green living in eco homes is less expensive, and can be as comfortable and luxurious as living in traditional houses, but there are some differences between passive eco homes and traditional energy saving house designs, so some sacrifices are required.
Healthy eco-friendly house heating systems produce and transfer heat directly to human bodies and objects, and not the way the convection air heating systems work, slowly damaging human lungs when the temperature rises above 18-19 degrees and causing unpleasant for human lungs air turbulence. Healthy cooling systems prevent overcooling of the air inside a house and accumulation of harmful substances like in conventional air conditioners. Well isolated, warm wall designs create comfortable environment inside eco homes.
Eco friendly interior design and decorating ideas use natural and environmentally friendly materials, like clay plaster, linoleum, wood, paper wallpaper, metal and decorative fabrics created with natural fibers. Natural materials control the humidity level and create the best environment for human lungs.
How to build an eco friendly home on a budget
Modern eco homes for Green living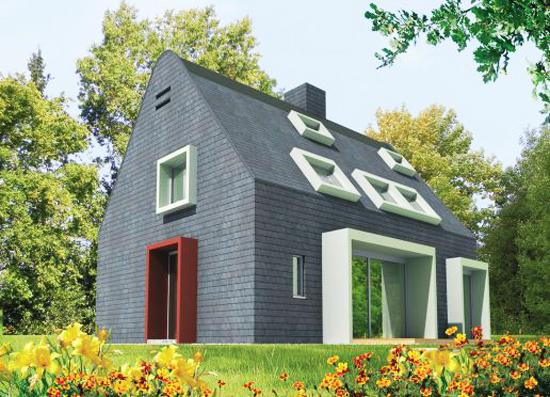 Absence of harmful substances in the room air create clean environment, perfect even for babies, elder and sink people. Efficient natural ventilation systems bring a constant flow of clean air without creating unpleasant drafts. Eco friendly architectural designs enhance eco homes with properly adjusted hot water systems that provide warm water at certain temperature immediately after the taps opening.
Ecological house designs of the future are functional, energy-efficient, comfortable and pleasant, ideal for healthy Green living in harmony with the nature, saving energy and decreasing impacts on the environment.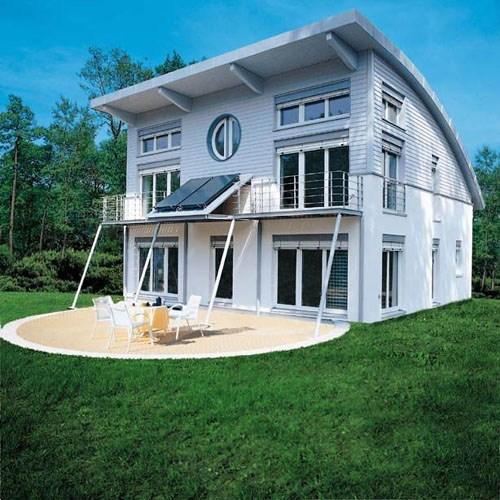 Passive house designs are created to use alternative energies for heating and cooling home interiors. Passive house design absorbs, accumulates and stores the maximum amount of heat or cold energy from the environment. Eco friendly architectural designs and space planning solutions, which attract heat during cold seasons and collect cooling energy in spring and summer, are passive eco homes that blend advanced Green technology, strategical interior design and high-quality thermal insulation.
10 benefits of adding large energy efficient windows to modern house designs
Energy efficient house design competition evaluates affordable eco homes of the future
Proper orientation of the building is one of important element of passive house designs. Simple house exterior design, lacking bay windows, large balconies and roof openings, especially on the northern side of the house, help to keep ihome interiors warm naturally.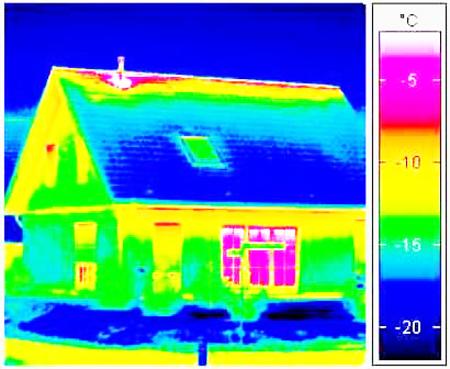 Properly insulated floors, walls, roof and joints, combined with large surfaces that help absorb sunlight in winter, dark walls that can be heated by low winter sun, large windows on sunny side of the building, doors windscreens on the northern side are just a few ways to create passive energy house designs.
Smart eco homes from Honda, autonomous energy-efficient city of the future
Smart home automation will lower electricity bills
South-oriented windows and transparent structures help keep home interiors warm in winter. The combination of 60 – 70 % of all windows, located on the South side, 20 – 30% of all windows, that are on the East side, and 10 % of all windows, located on the West side, create the most energy efficient eco homes with no windows on the northern side.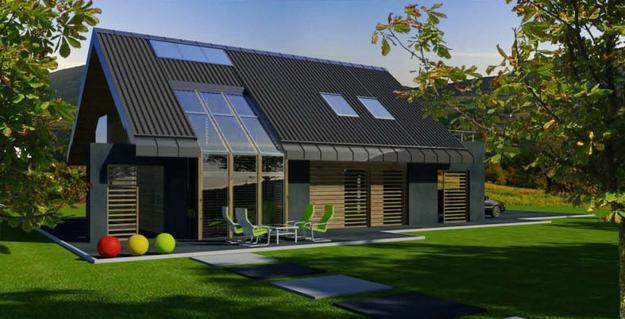 Architectural features, like sun shades, shutters and awning are great for eco homes. Using passive underground heating-cooling air or water systems, natural air ventilation and airtight structures are important elements of passive architectural designs.
Sustainable design and beautiful eco home interiors
Sustainable design and Green architectural interiors for Urban serene lifestyle
All these modern house design elements, green technology, high-efficiency heating-cooling systems, natural materials, smart interior design ideas and proper living space planning work together in passive house designs, saving up to 80 % of energy needed to operate the building and create comfortable and pleasant lifestyle.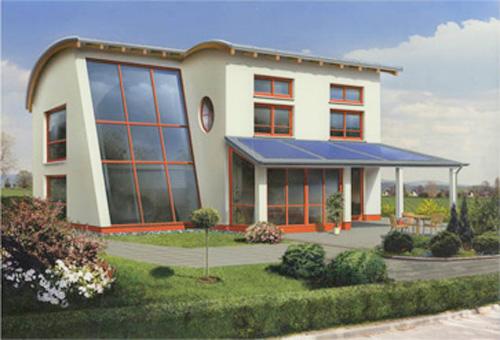 Additional energy can be saved by integrating active ways of using energy into modern house designs: appropriate and well adjusted technical equipment, eco friendly and energy-efficient engineering solutions, using alternative sources of energy, solar panels, wind turbines and ground heat exchangers.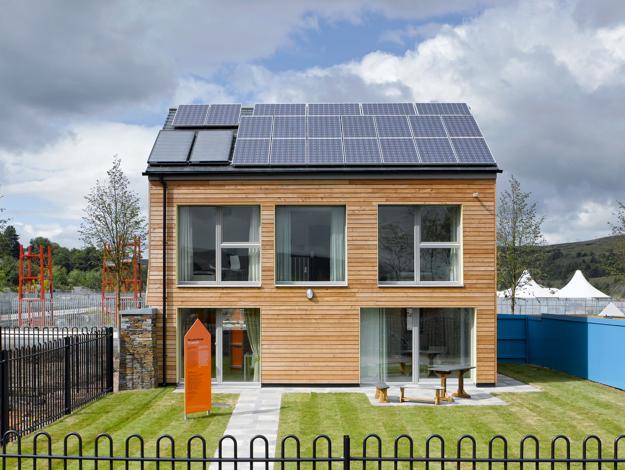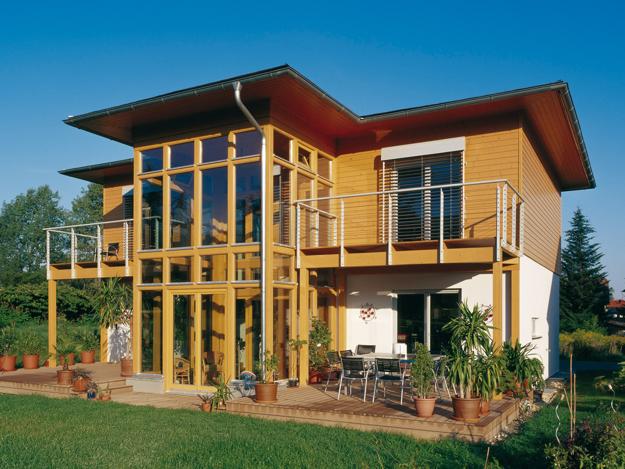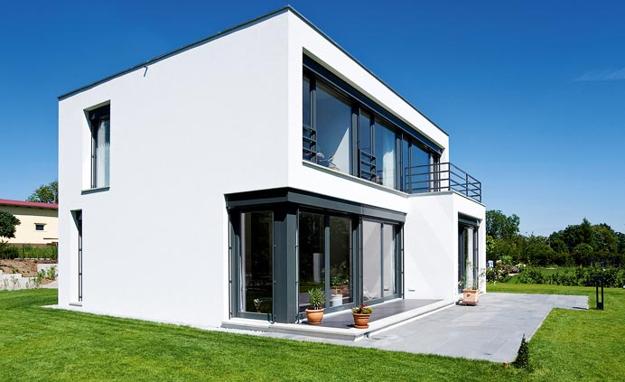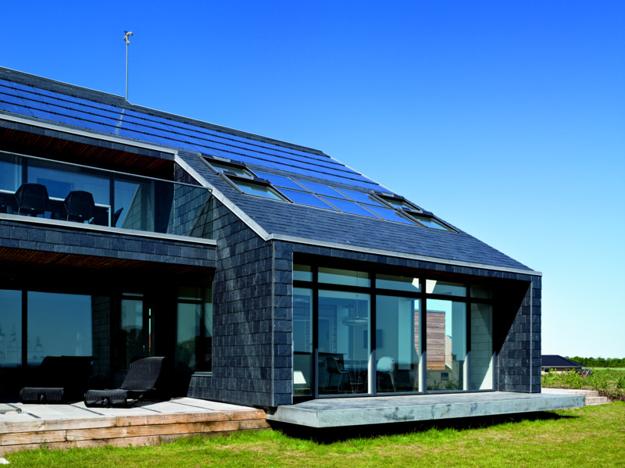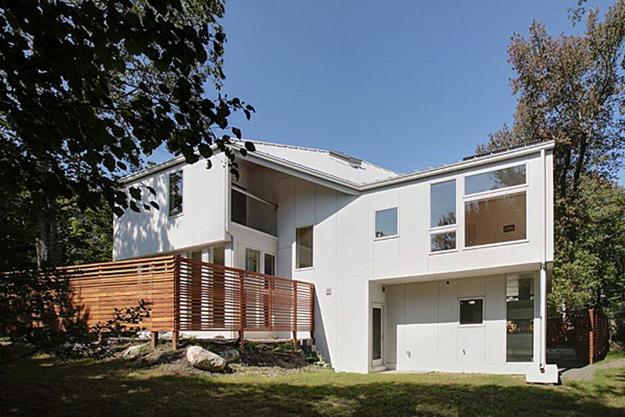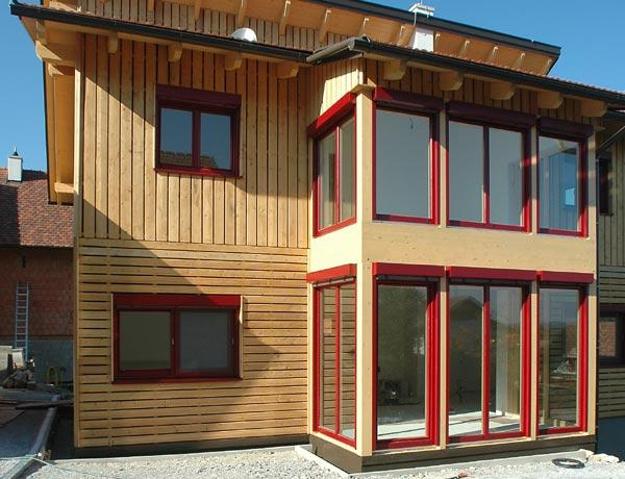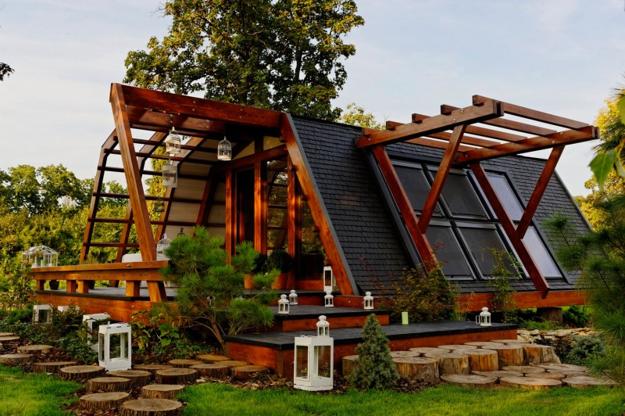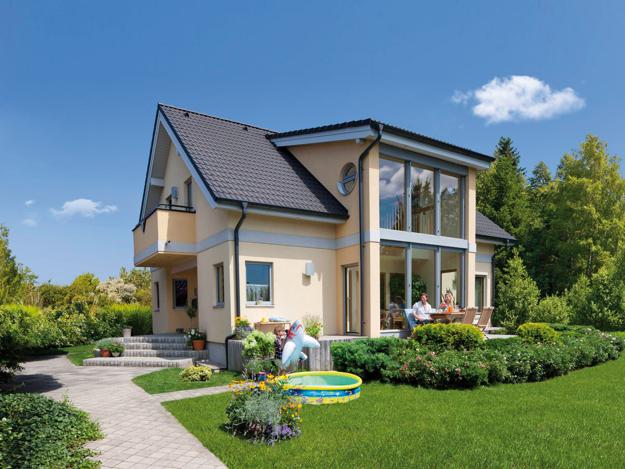 Modern house design in Japanese style celebrates the functionality and elegance of minimalism. Airy, bright rooms look inviting and comfortable. Natural...
and enjoy free articles sent to your inbox