New Decorating Fabrics from IKEA, Striped Fabrics and Floral Designs for Spring Decorating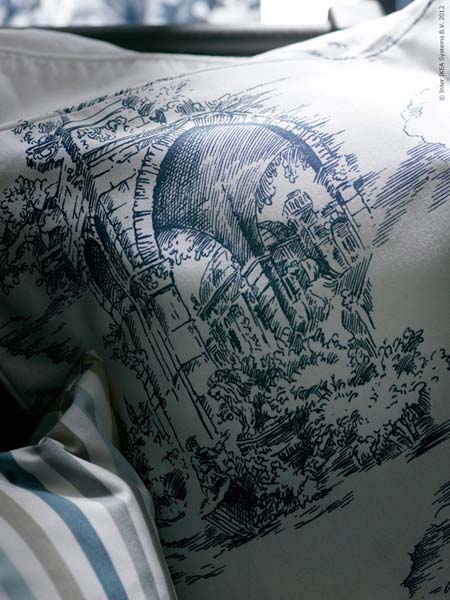 19th century fabric prints and stripes, white-blue bedding fabrics for modern spring decorating
MODERN WALLPAPER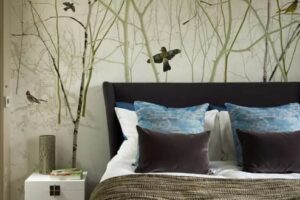 New decorating fabrics from IKEA bring traditional floral designs and colors, inspired by blooming English garden and 19th century prints. Blending new technology with classic floral designs creates gorgeous home fabrics for colorful and romantic spring decorating.
New decorating fabrics with floral designs are cheerful and tender. The elegant beauty of the 19th century English gardens is mixed with French chic, amazing Turkish crafts and modern Swedish design ideas, creating the new collection of fabrics for spring home decorating.
The 19th century fabric prints, floral designs and stripes are perfect spring decorating ideas for any room in the house. The collection of new home fabrics from IKEA bring attractive linens, curtains, cushions and floor rugs to modern home interiors in spring.
Floor and windows, striped fabrics, room decorating ideas with stripes
Designer fabrics and modern floral wallpaper patterns
Modern home fabrics for spring decorating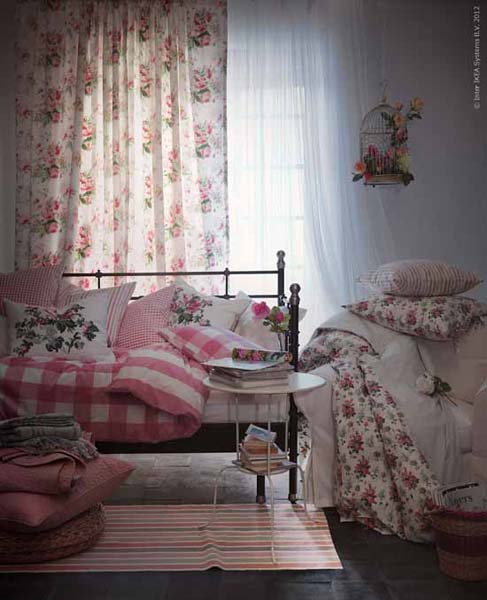 The museum of unique prints on decorative fabrics in the city of Mulhouse, France, has a collection of more than six million various home decorating items. Designers from IKEA found the original 19th century floral designed and classy striped patterns there and them them as inspirations.
Linens, curtains, cushions and floor rugs with floral designs and stripes patterns add French chic to English garden colors, creating the new textile and decorating fabrics collection for spring, – the Swedish designers explain.
English garden roses fabric print for bedroom decorating in spring andsummer
Designers got inspired by details of traced drawings and delicate floral designs, that are excellent for adding light, romantic mood to colorful spring decorating.
Modern interior design with stripes, striped wallpaper and home decorating fabrics
Modern bedding sets, bedroom interior trends 2012
Designers worked at and examined hundreds of decorating fabrics in the nuseum, selecting few flora designs and striped patterns for creating modern fabric prints and gorgeous textiles for fresh spring decorating.
White and blue striped fabric in white and blue color, 19th century fabric patterns and floral designs for bedroom decorating
Using new technology, the designers reinvented the decorating fabric patterns of the 19th century, offering the new amazing collection of linens, curtains, cushions and floor rugs for modern home interiors and spring decorating.
Modern bedding collections, bedroom decor themes
Modern bedding sets, fabric prints and bedroom decor trends
Working with experts and color specialists, Swedish designers recreated floral fabric prints using right color palette. The new spring decorating collection of home fabrics and textiles is the result of their hard work. Every detail has been considered and taken care of while developing beautiful, romantic collection of romantic linens, curtains, cushions and floor rugs for charming spring home decorating.
19th century fabric prints and stripes, white-blue bedding fabrics for modern spring decorating
Old traditional floral designs were transformed into modern decorating fabric prints and textile patterns, that adorn linens, curtains, cushions and floor rugs.
Home decor ideas, gold and pink accents for spring decorating
Latest trends in decoration patterns, modern interior trends 2012 in decorating fabrics
Geometric patterns, striped and floral designs, blended with delicate color palette make modern home accessories, made of linen, cotton, polyester, nylon, wool and lyocell (rayon) look unique and expensive.
Beautiful floral designs for spring home decorating, bedding fabrics with embroidery inspired by garden flowers
Pleasant and soft home fabrics and textiles, inspired by spring decorating theme, are excellent for modern interior decorating and home staging. The 19th century fabric prints, floral designs and striped decoration patterns add luxurious chic and elegance to bedding sheets, pillows, duvet covers, blankets, linens, curtains, cushions and floor rugs, and create light and optimistic mood perfect for spring decorating.
More from home decorating ideas

Bright home interiors and amazing views of the ocean make this beach house a dream place. Large windows, light, neutral room...
and enjoy free articles sent to your inbox