50 Concrete Walkway Ideas Adding Mid Century Modern Vibe to House Designs

Decorating Ideas

Outdoor Living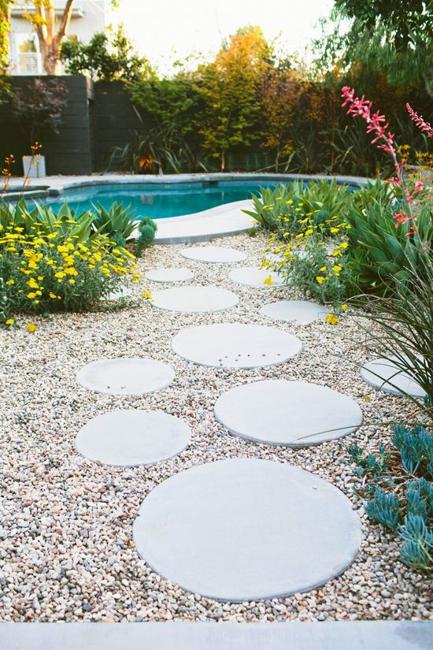 Beautiful backyard landscaping with round concrete slabs, creative walkway design with a mid-century-modern vibe
landscaping ideas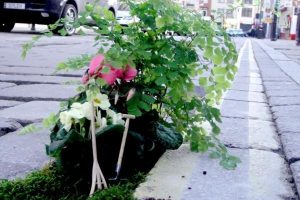 Concrete walkways and garden paths can be beautiful and creative. While many homes have a simple concrete slab walkway, you can spruce up your design with a mosaic pattern. You can use various substantial slab sizes and place them in different directions. Also, you can add color with pebbles. Creative concrete walkways bring a vibe of luxurious mid-century modern homes into the design and give your front yard and garden character.
The Lushome collected the most beautiful yard landscaping ideas to inspire you to explore concrete walkway designs. Check them out to see how beautiful, elegant, and modernist concrete walkways can look. Concrete works with all house-exterior colors and natural materials, and you can mix concrete tiles and slabs in different ways to create a unique arrangement for your walkway.
Mid-century modern homes, front door colors
Distinct mid-century modern homes, front yard landscaping
House exteriors, mid-century modern homes
Walkway design ideas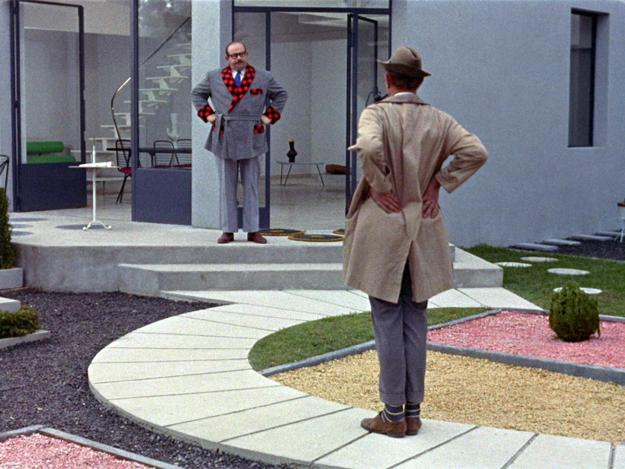 Walkways are functional but also can be decorative. Your concrete walkway does not have to be simple and straight. Instead, you can add a touch of chic mid-century modern style to your yard with a concrete walkway. Mid-century modern homes provide fantastic inspirations blending elegance and functionality into a comfortable and appealing design. A concrete walkway that weaves simplified geometry into a softly curved path is an excellent way to warmly greet your family members and guests as they arrive at your house.
Concrete staircases, contemporary design ideas for great curb appeal
Modern door designs in mid-century modern style
Concrete walkways and garden paths
Consider building a few rectangular, round, or square concrete slabs or purchasing several different concrete tiles to complete your walkway new look. Be sure to have a sketch and your measurements handy, so you know just how big slabs and tiles you want. If you want an even look, you can build a walkway with concrete slabs in one size. An uneven walkway design featuring different sizes and shapes of tiles and slabs has a fantastic appeal and beautifully adds interest to any house exterior.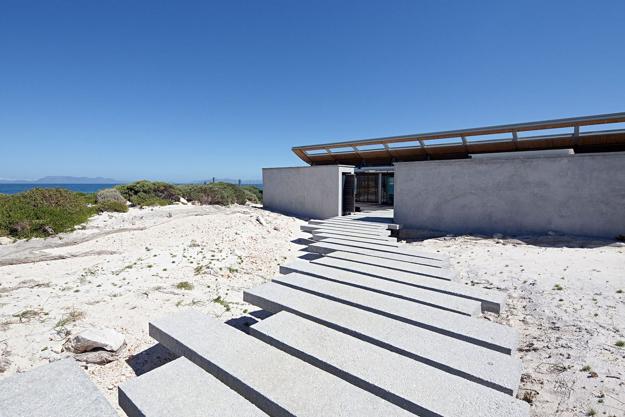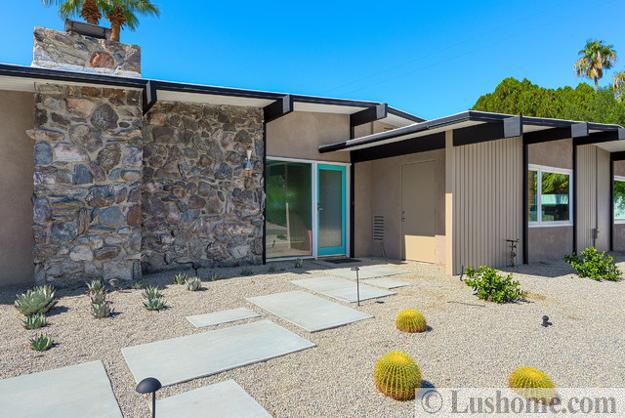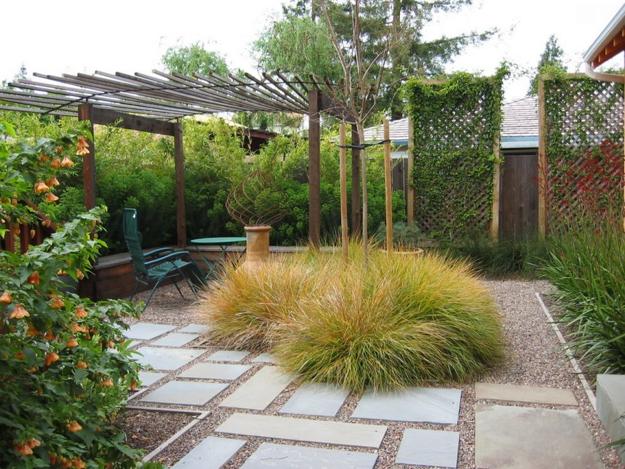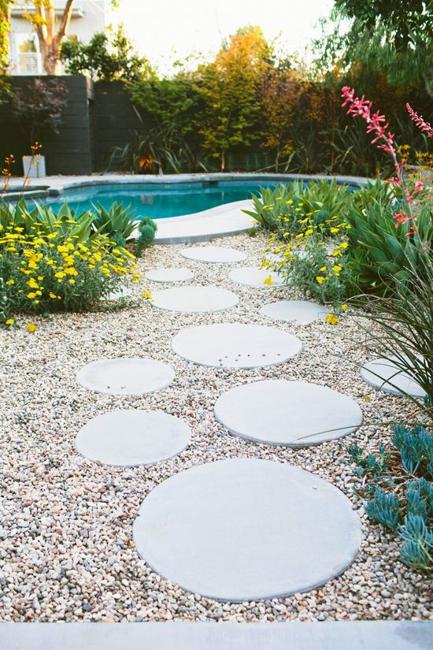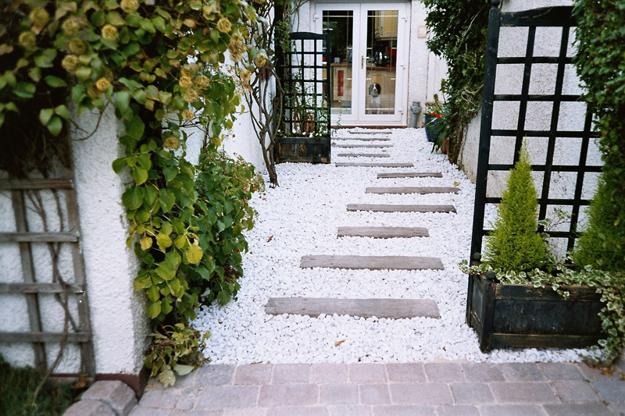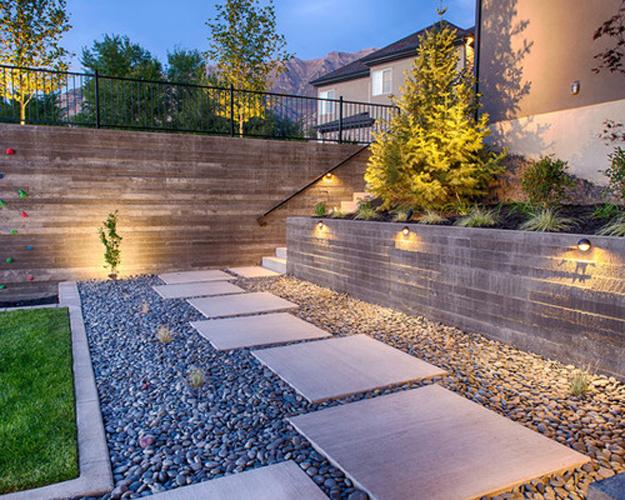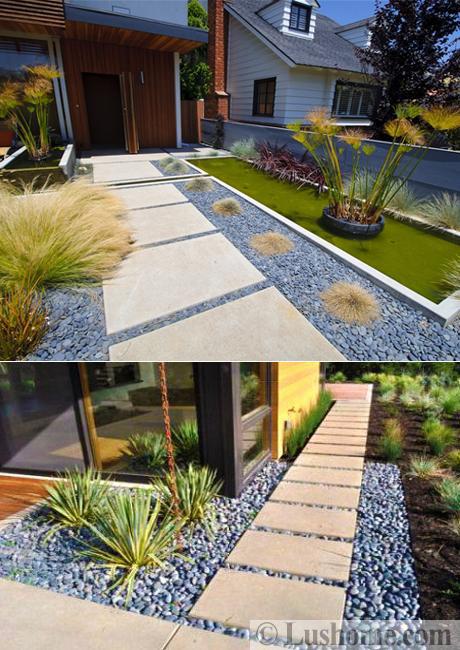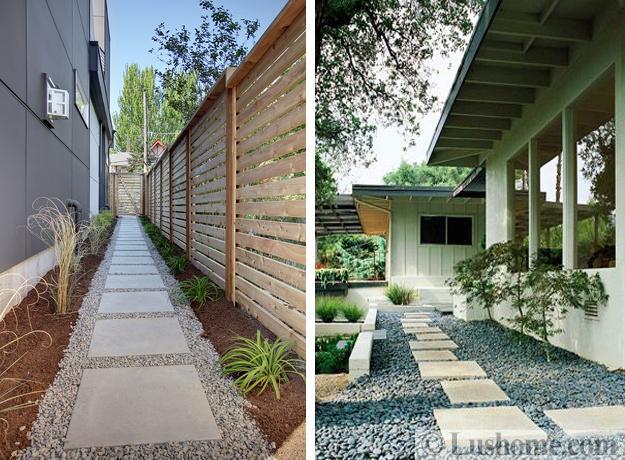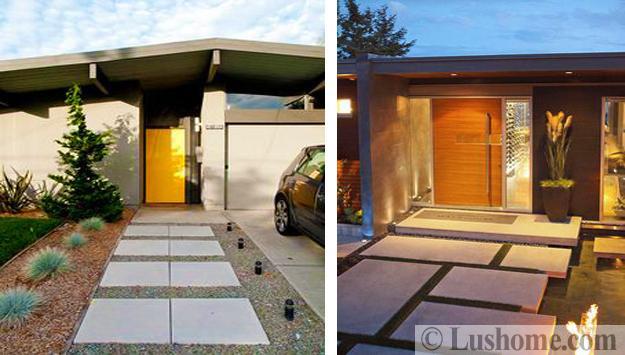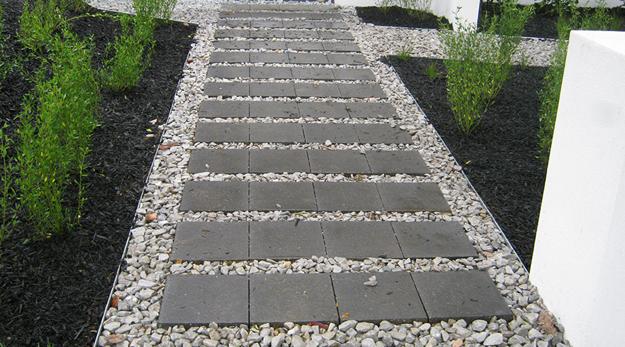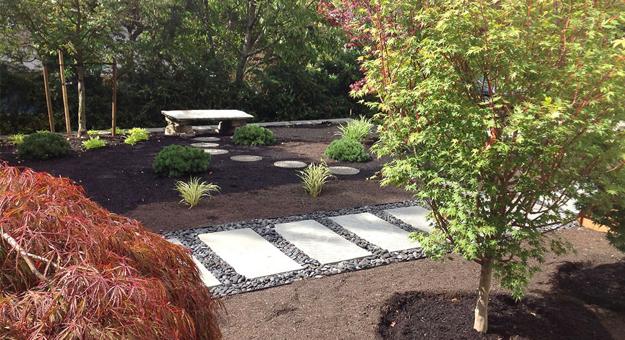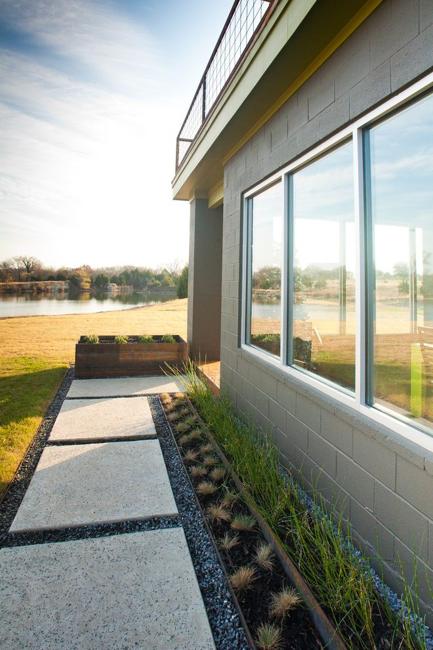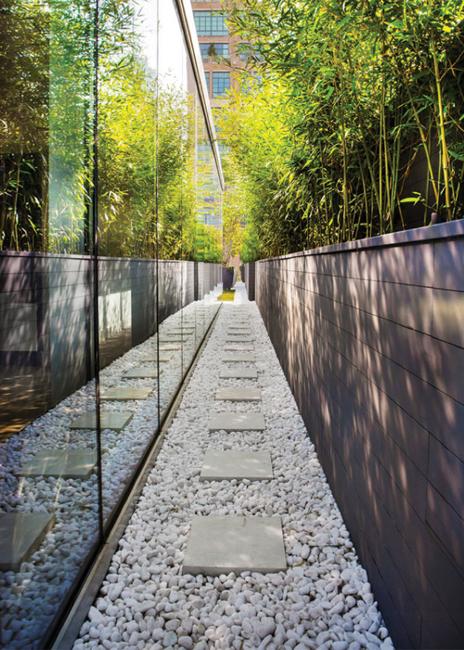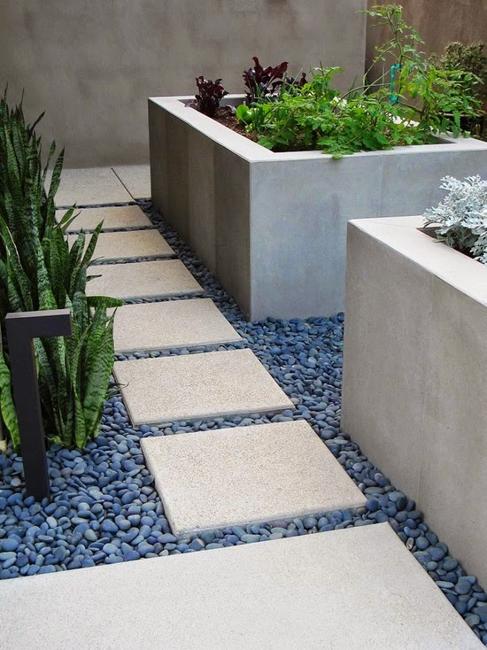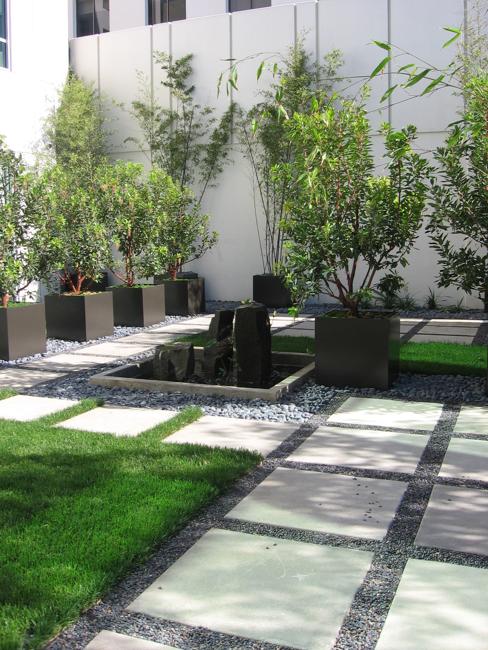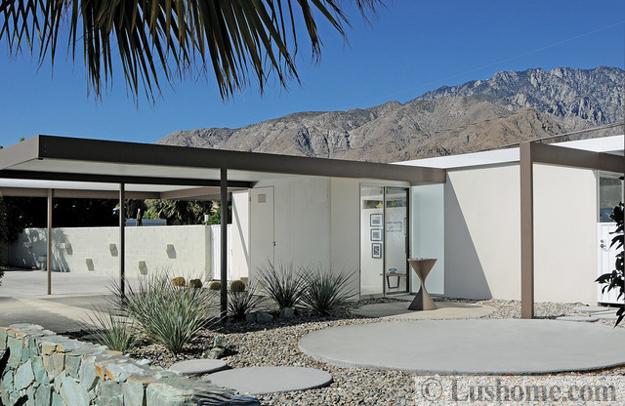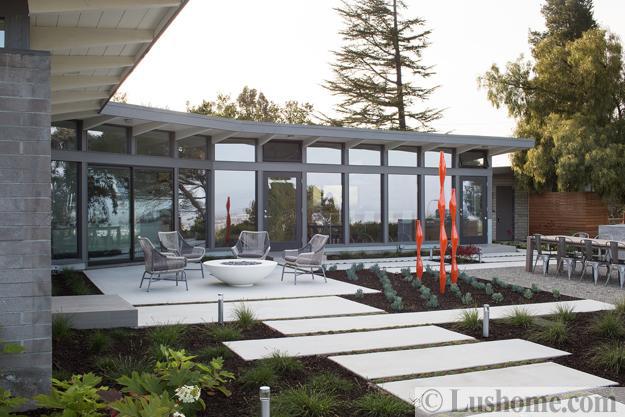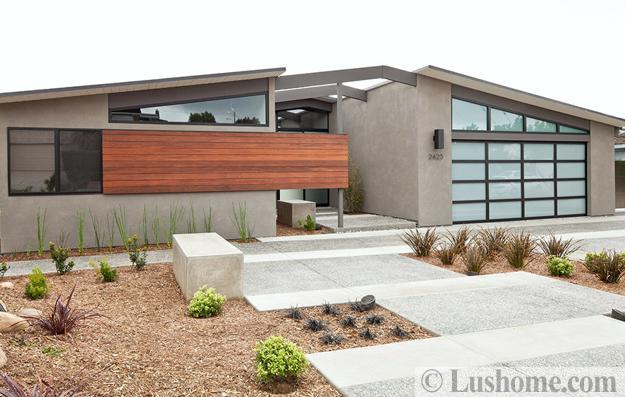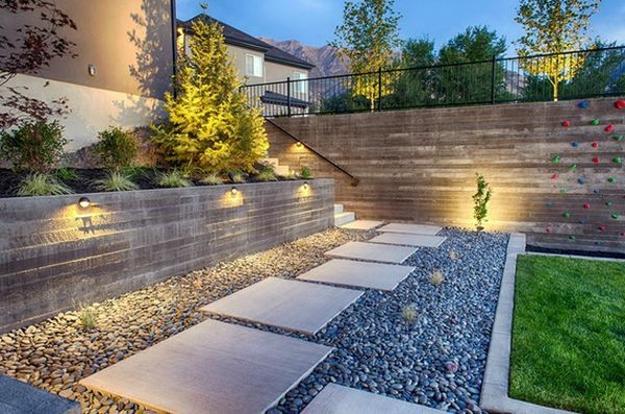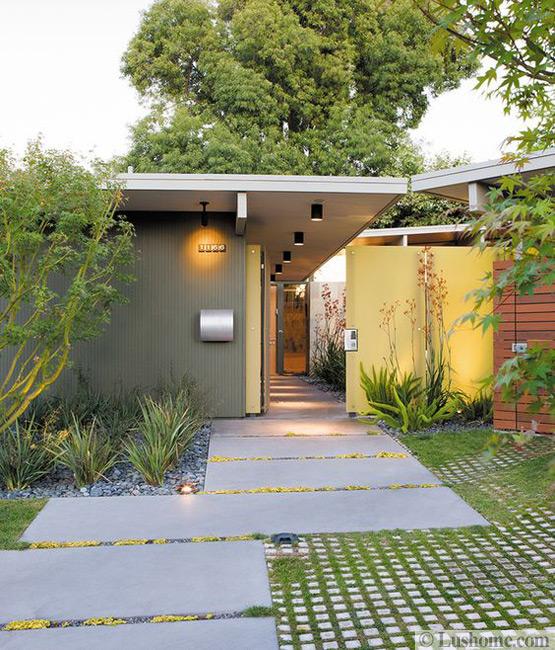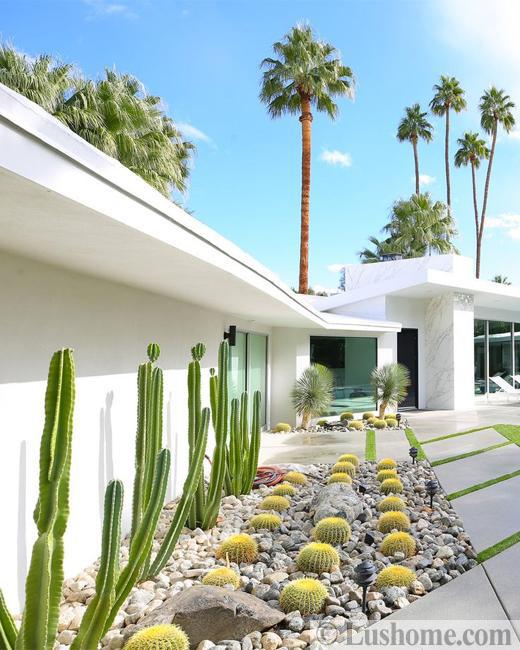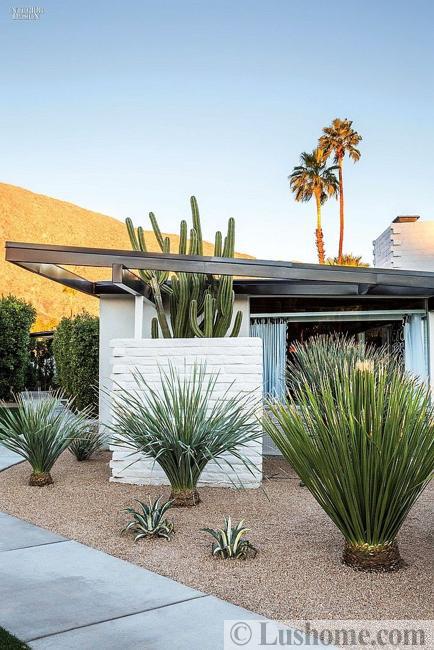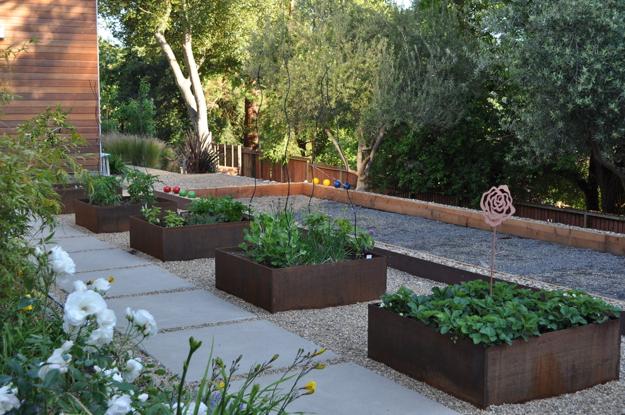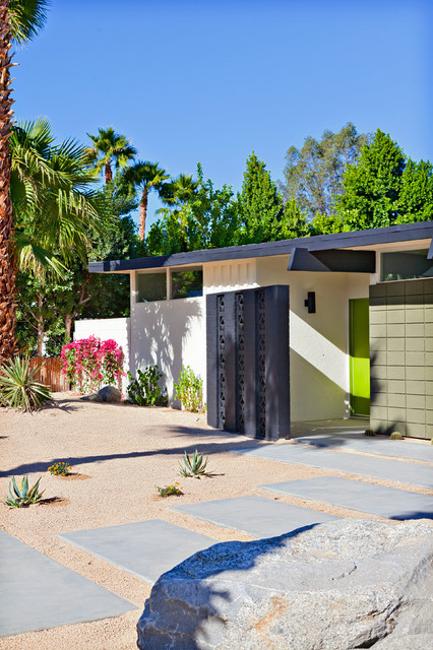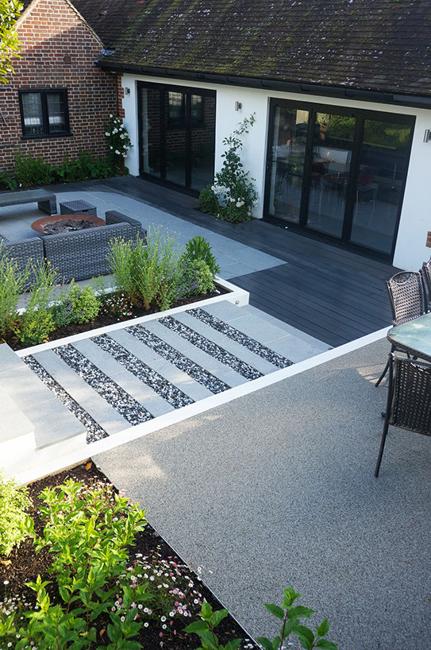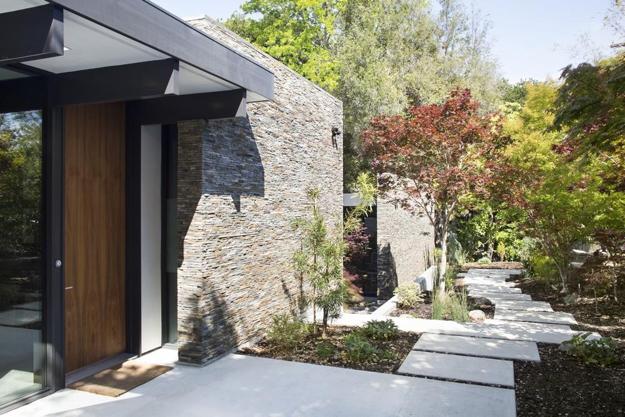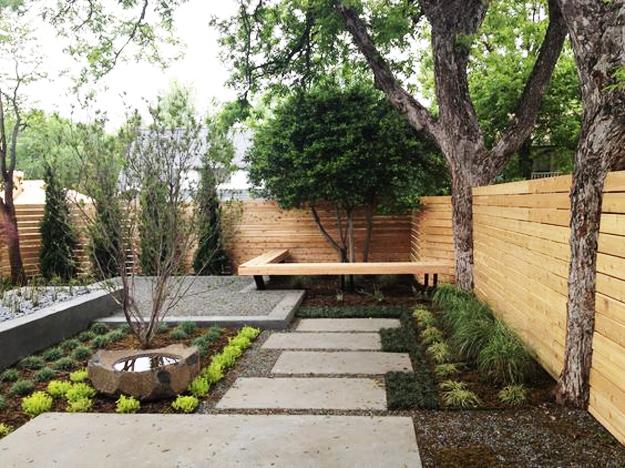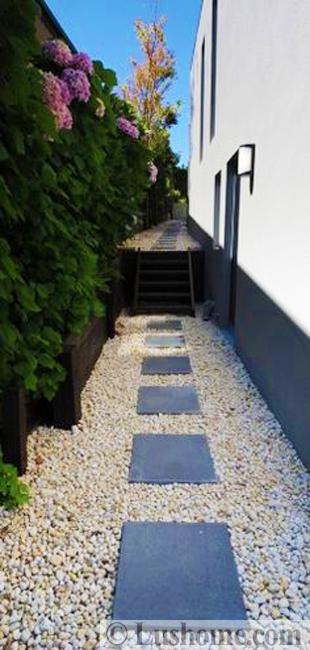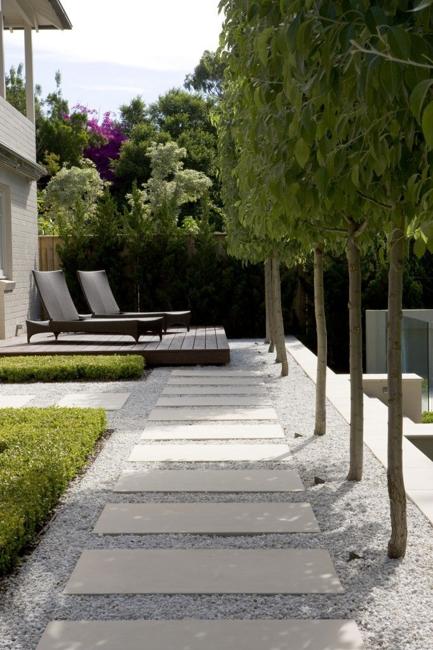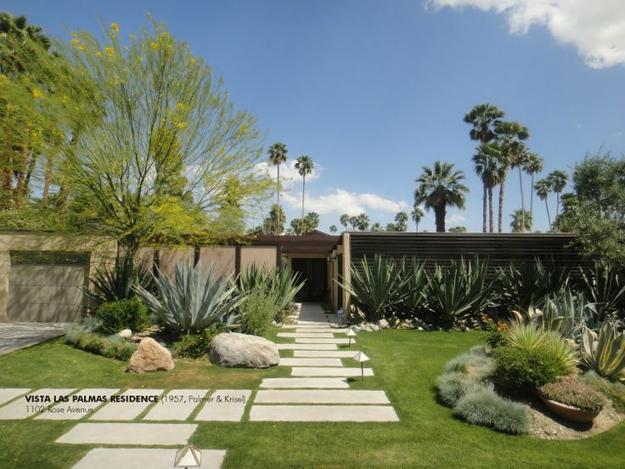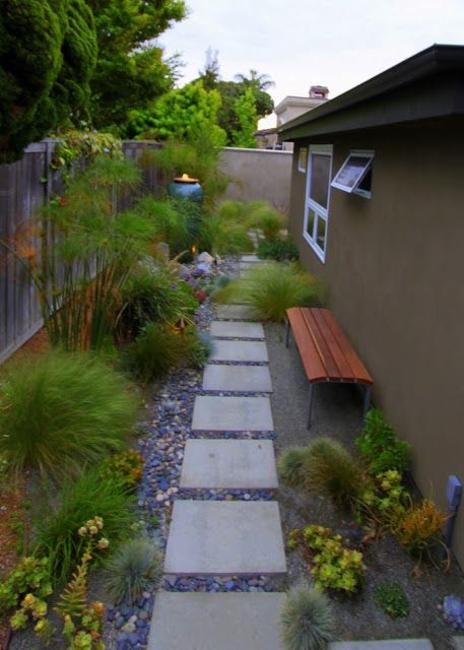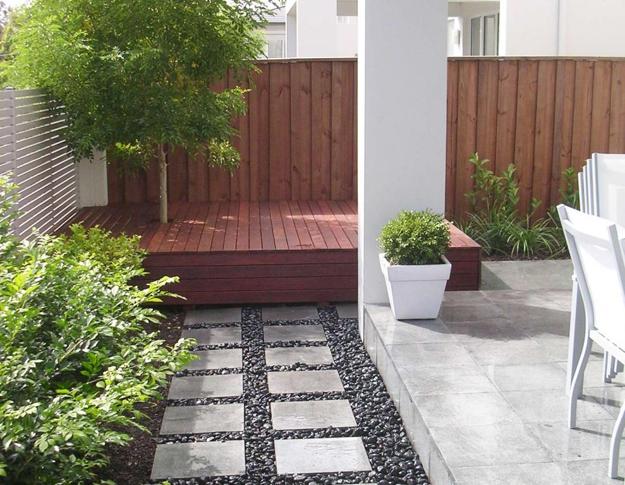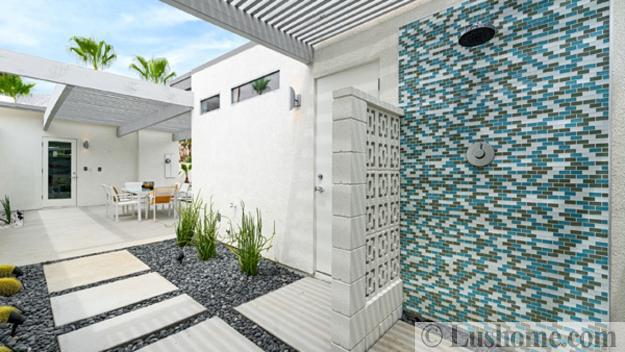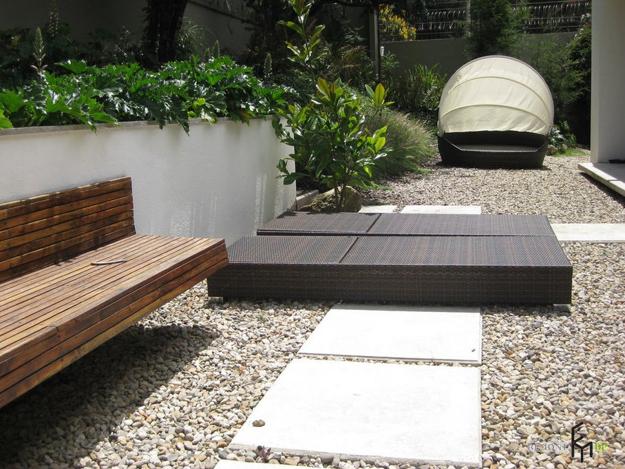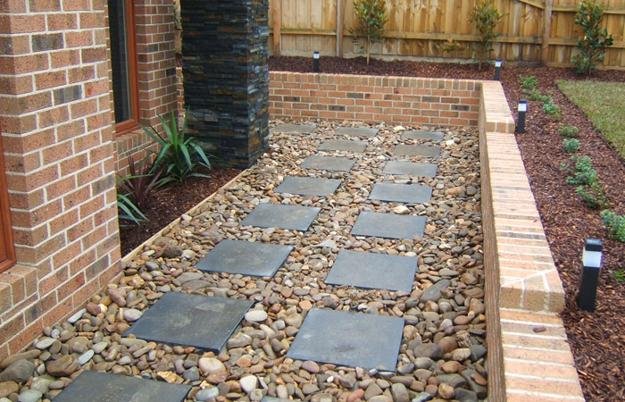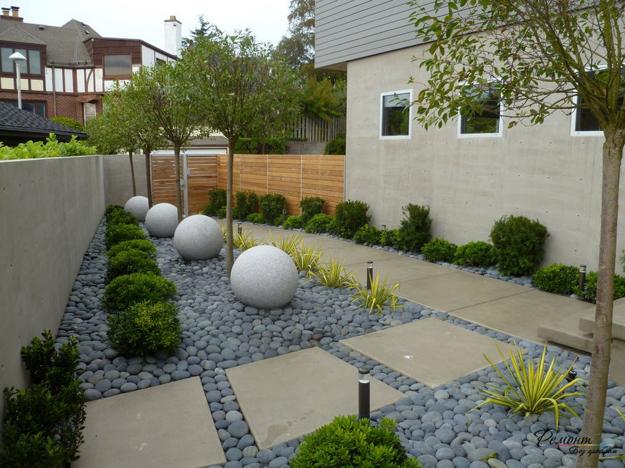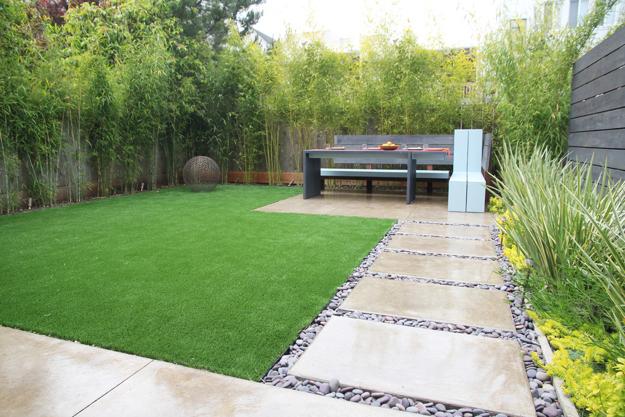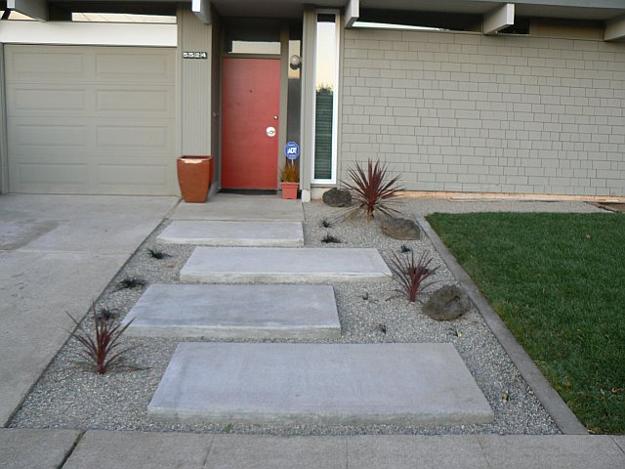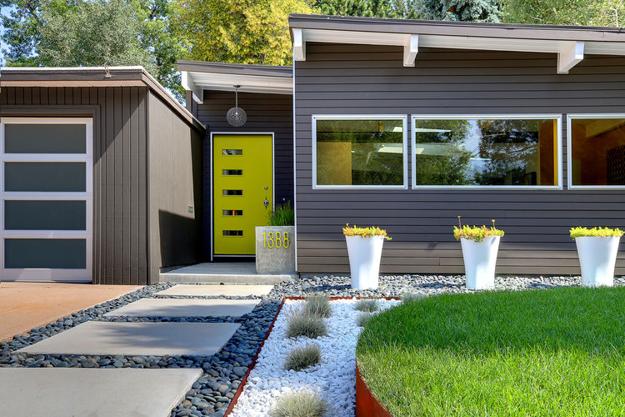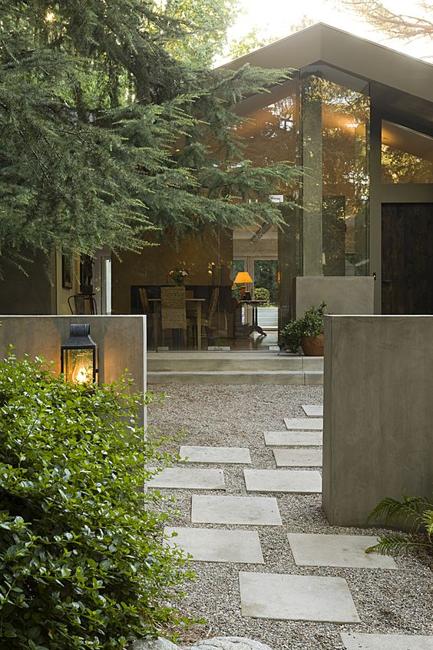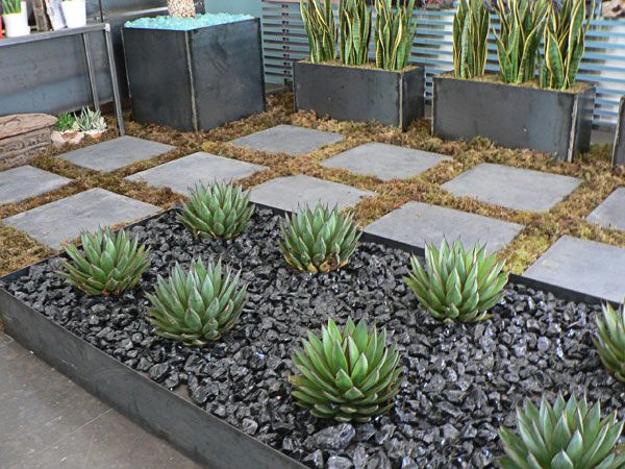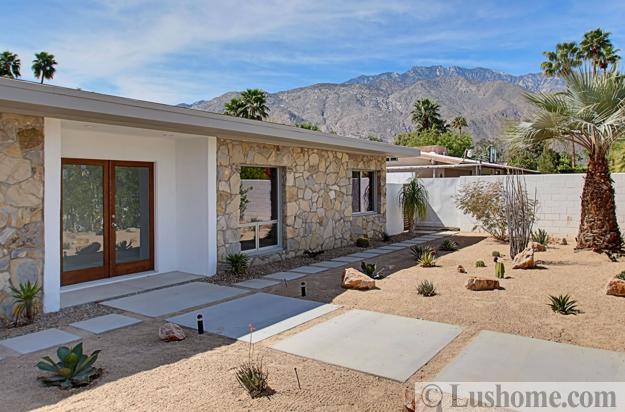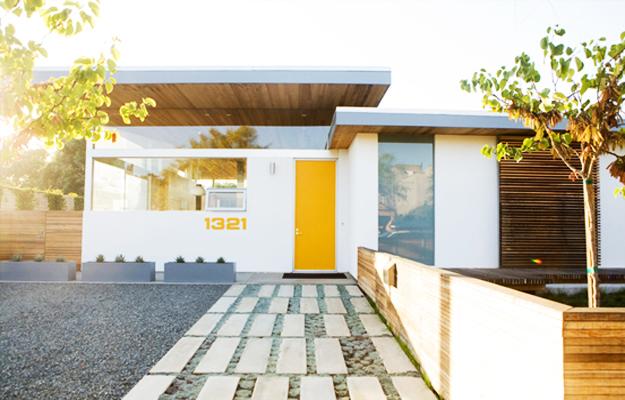 A house without a roof is in California. The house design is envisioned by Craig Steely Architecture and provides beautiful outdoor...
and enjoy free articles sent to your inbox