Modern Door Designs with Geometric Glass Panel Inserts in Mid Century Style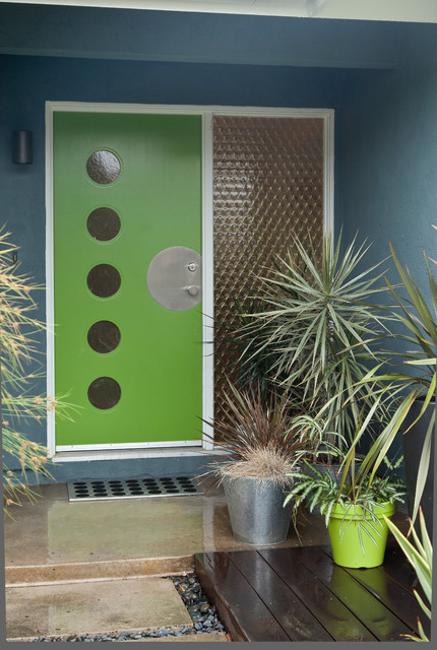 Geometric glass panel inserts, modern door in light green
Exterior and interior doors with glass panel inserts are fantastic ways to enhance the mid-century modern home style. Mid-century homes are timelessly elegant, practical, and comfortable designs which became classics of architecture. The approach, architectural design ideas, and innovative solutions of the mid-20th century make the Mid-century homes desirable today as they allow to connect with nature while providing the comfort of modern days.
Glass panel inserts are timelessly elegant and functional details. Geometric door decoration with glass panel inserts demonstrates the unique retro styles that beautifully merge with the modern time and personalize the house designs. Have a look at beautiful, stylish, and unique Mid-century doors with geometric glass panels to appreciate the original and bright style.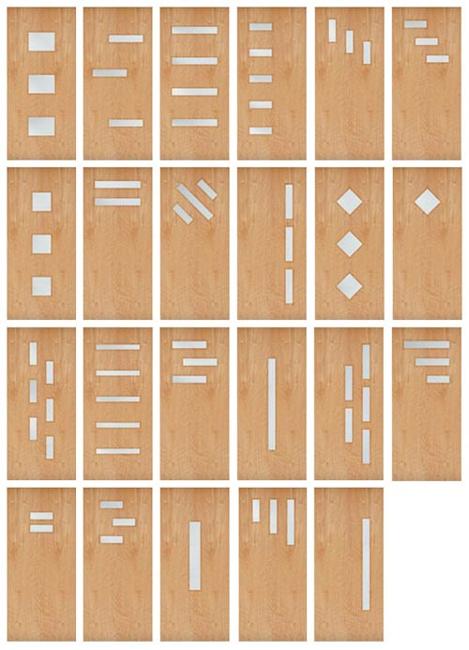 Frank Lloyd Wright was the main inspiration behind the era of the mid-century style houses which are informal and elegantly simplified. The modernism took over the post-war American suburbs, bringing elements of Scandinavian designs and integrating clean lines and forms simplicity with the surrounding natural environment. However, mid-century home designs feature attractive details which work well with innovative elements and turn the buildings of the 60s into original marvels of modern architecture.
Mid-century modern front door paint colors
Retro style garage door decoration
Distinct architectural designs in the mid-century modern style
A quick guide to exterior paint colors for mid-century modern homes
The Mid Century home designs feature structures creating open spaces and bringing the outdoors inside. Large and small windows, open floor plans, posts and beams create sleek and contemporary living spaces. Open roofs and elegant yard landscaping connect house exteriors with the natural surroundings. Bright colors of accents and front doors, unique details, crafted interior doors and decorative screens add life to simplified structures. Front door painting in yellow, red, blue, green or purple color accentuate mid-century house exteriors, original designs of interior doors give the character to simplified surfaces.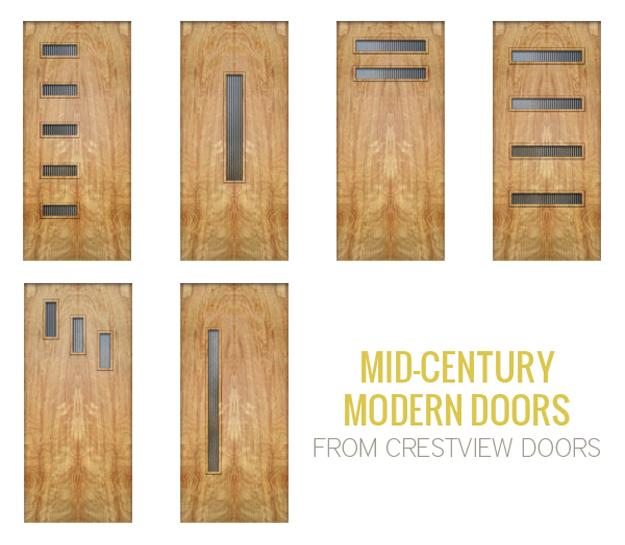 Mid-century house designs define the Californian modern style which incorporates natural materials with accents in bright colors. The eco homes surrounded by local trees, shrubs, and desert gardens look festive showing original concrete screens, colorful front doors, roof-line windows, shadow block, stone walls, and other unique structural elements. Wood and concrete blend with glass and metal producing a fascinating result. Glass inserts turn exterior and interior doors into perfect decorations.
Have a look at fabulous examples of mid-century home doors. Appreciate original designs, bright colors for accents, and crafty details. If you renovate your mid-century home, these pictures give you great inspirations.
Retro door designs with glass panels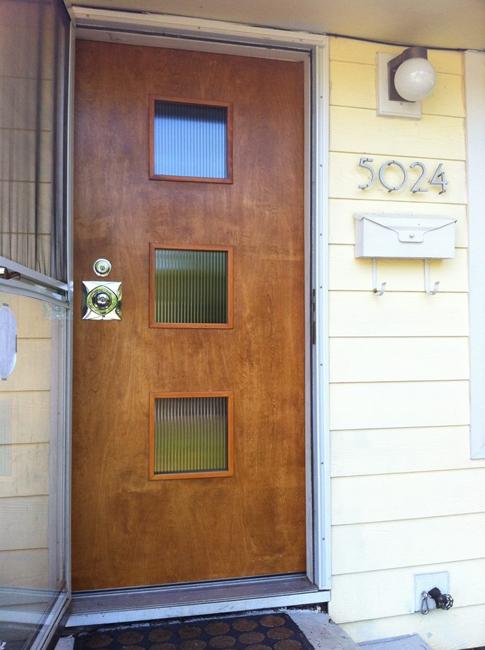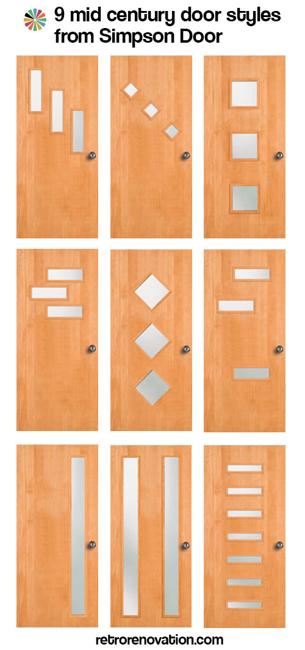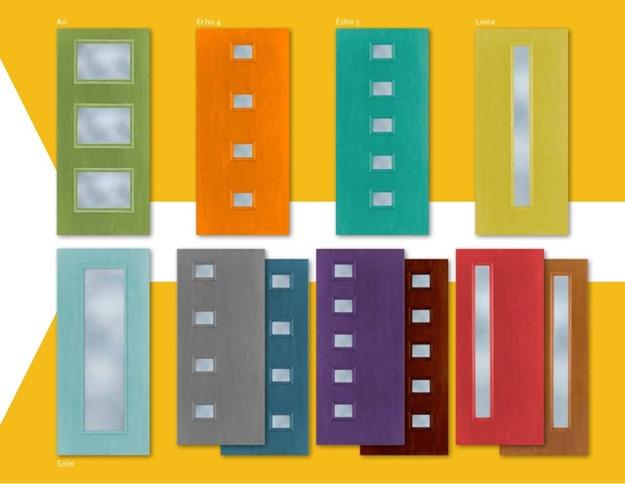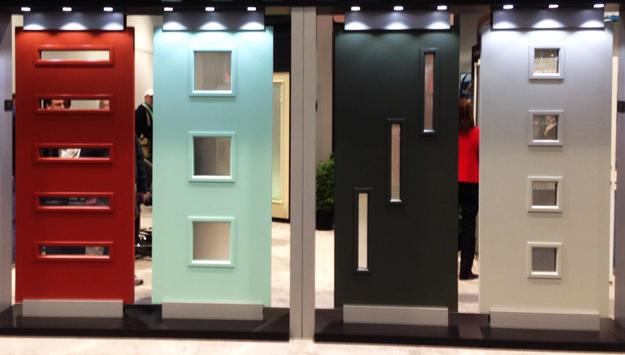 Front door decoration and paint colors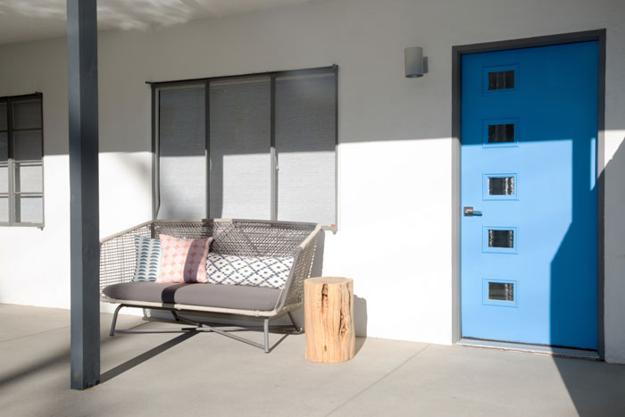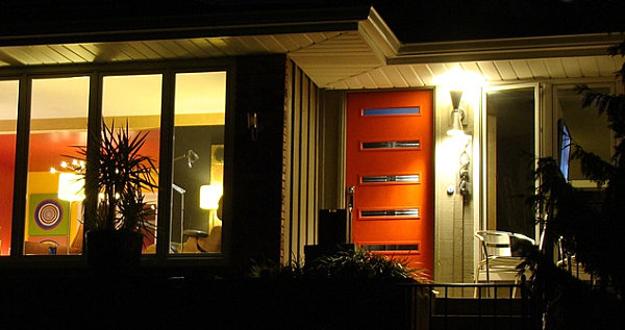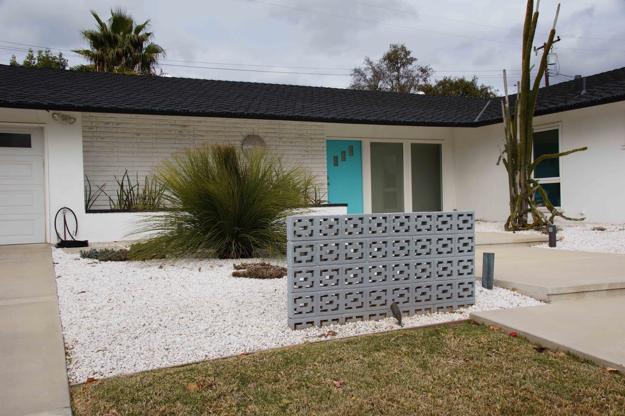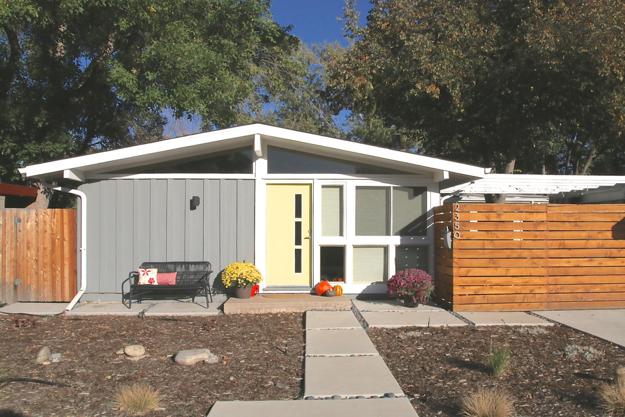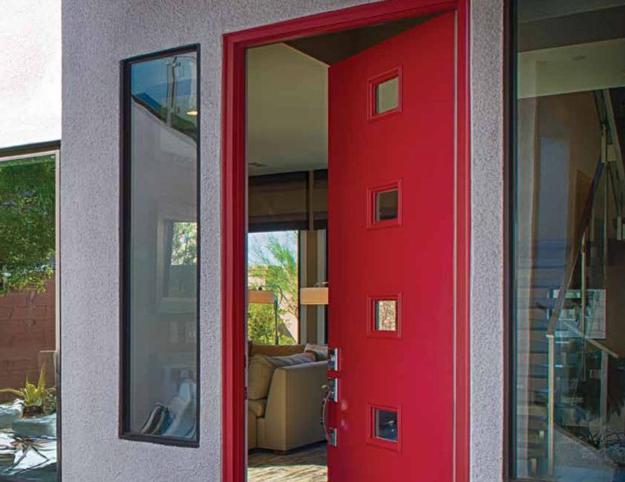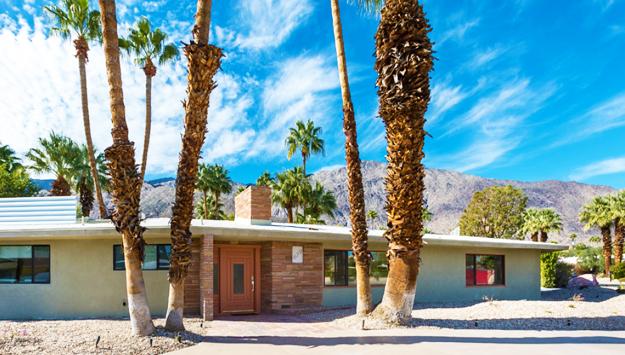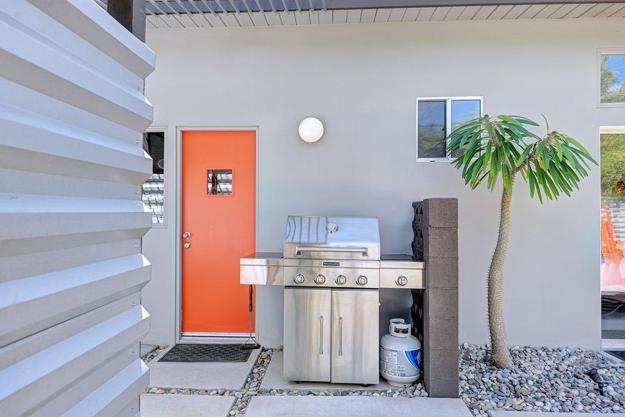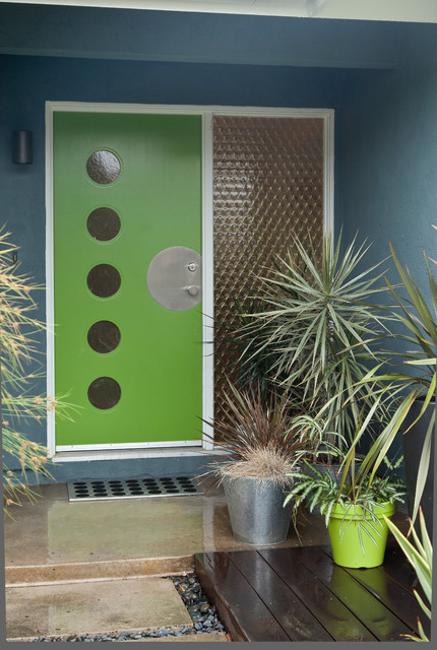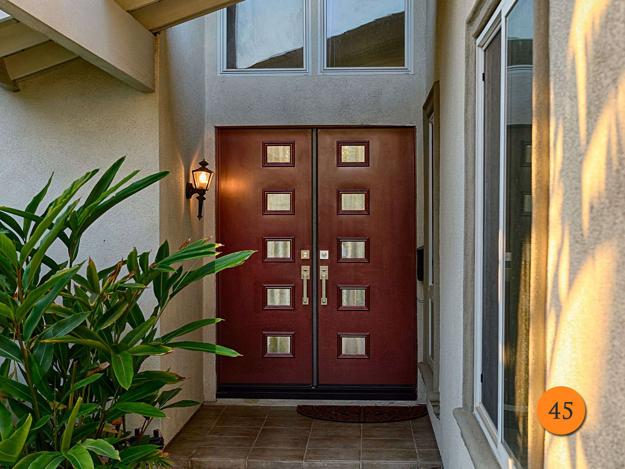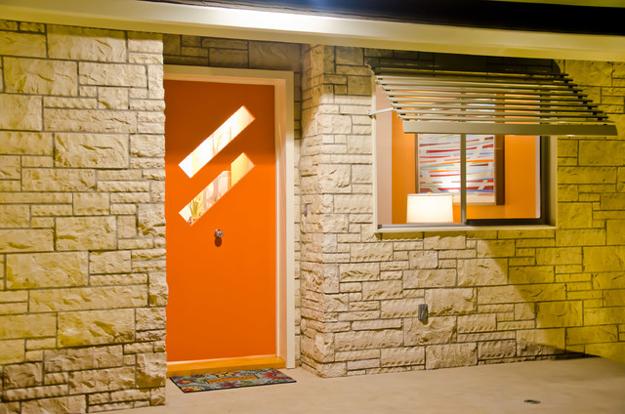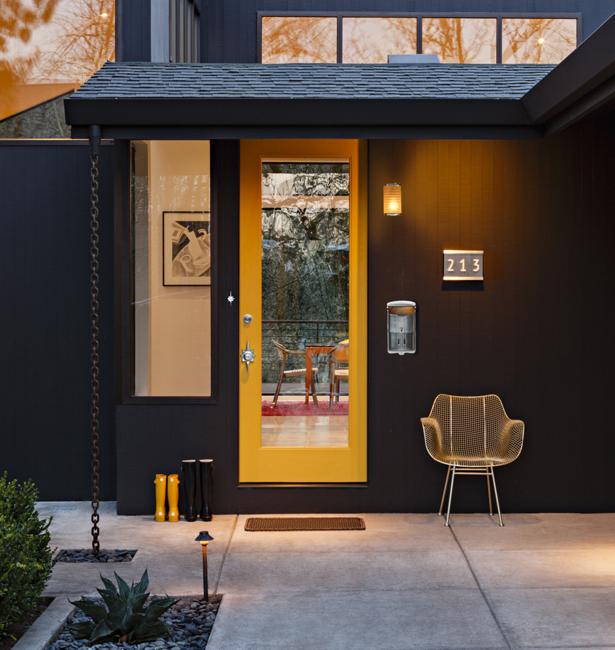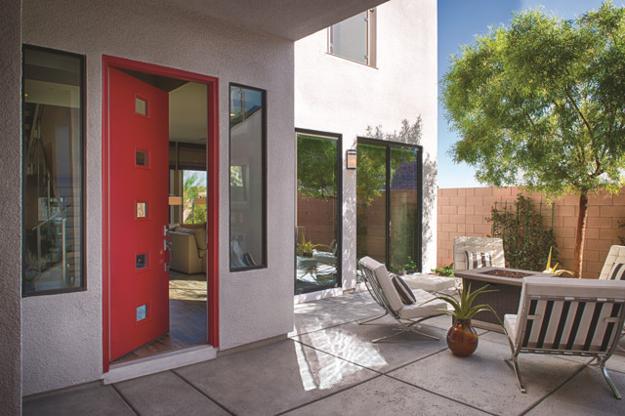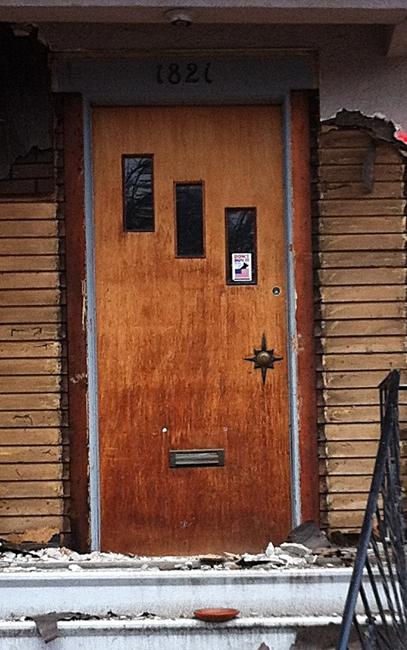 More from architectural designs

Modern houses with original roofs look unique and spectacular. A roof is a functional architectural element that adds personality to a...