Retro Garage Door Decoration Ideas and Modern Designs for Mid-Century Homes
---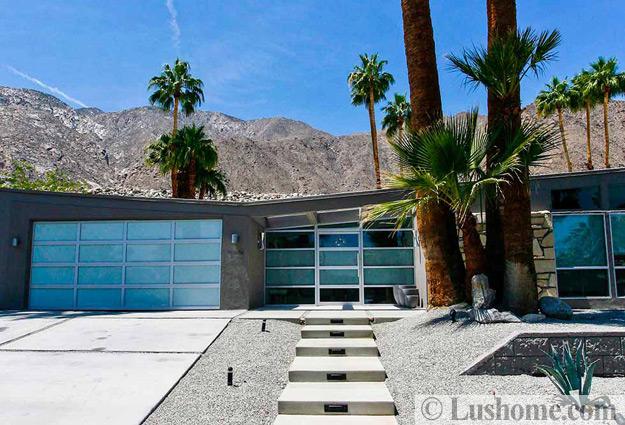 Aluminum frame and glass garage door, Mid-Century Modern home renovation idea
Attractive garage doors increase home appeal. Elegant designs give a nice finishing touch to a house exterior and personalize the home design. Retro is modern now, and here are a few unusual and distinct ideas for garage door decorating in retro-modern styles. Simple details and unique door designs create powerful contrasts that lift the spirit, give character to house designs, improve their curb appeal and home staging.
Original Mid-Century Modern homes had just a carport sheltering vehicles from the sun and rain. A carport wall painted bright accent color is a nice way to accentuate the Mid-Century Modern style. Also, a retrospective look at mid-century garage doors may give an idea for inexpensive but impressive designs and garage door decoration to celebrate the retro styles and personalize home decorating.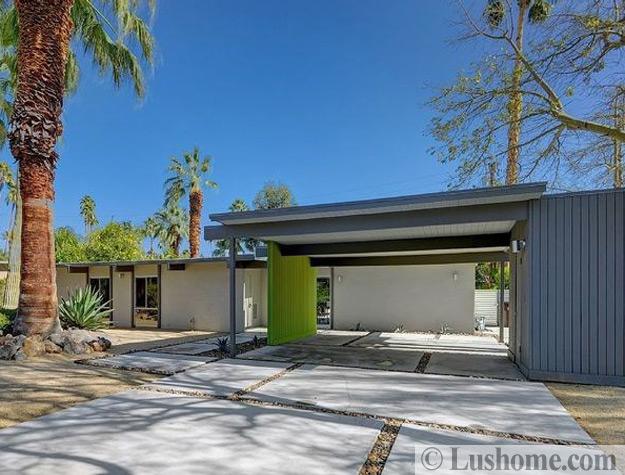 Decorative patterns for garage doors, as well as beautiful window shutters, bright door colors, modern motifs on fences, are architectural elements that can brighten up house designs. Sometimes a well-designed and built house and lovely landscape look like missing the final touch which gives a home personality and eye appeal. Houses with blank walls, uninviting doors, monotonous fences, or homes, painted one color, are lacking interest. Unique garage door decoration can quickly improve curb appeal, creating a bright and welcoming effect.
Garage doors in retro styles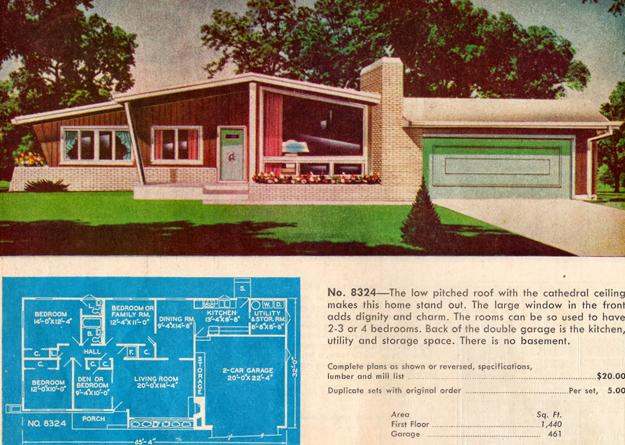 Retro-modern styles of garage doors offered thousand of new faces to create beautiful, distinct and unique home exteriors. In 1960s garage door companies told homeowners that it is easy and fashionable to add a bit of glamor to home designs by buying new at that time garage doors with geometric accents. Customized designs offered attractive accents in various colors to adorn and personalize garage doors.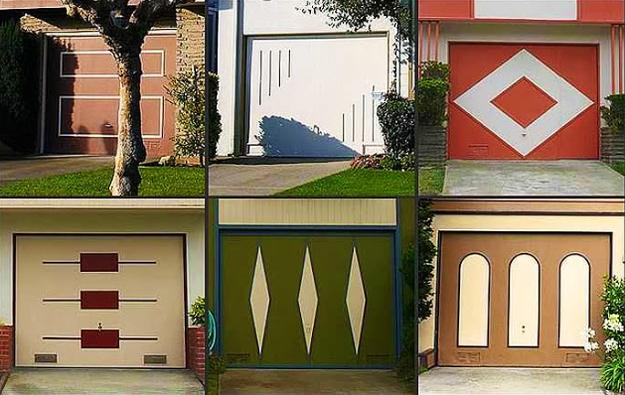 Geometric patterns, small bright accents, and contrasting color combinations transformed homes creating eye-catching garage doors that delighted families and visitors. Customized and colorful garage doors created beautiful large surfaces that passersby stopped to admire. The front doors started to change also. Entry door decorations needed to match those bright garage doors.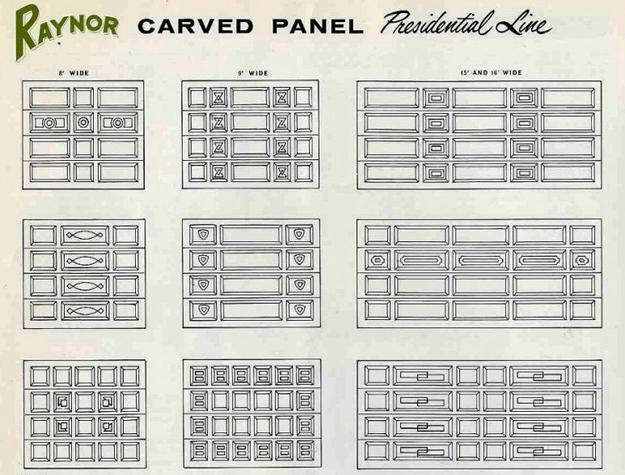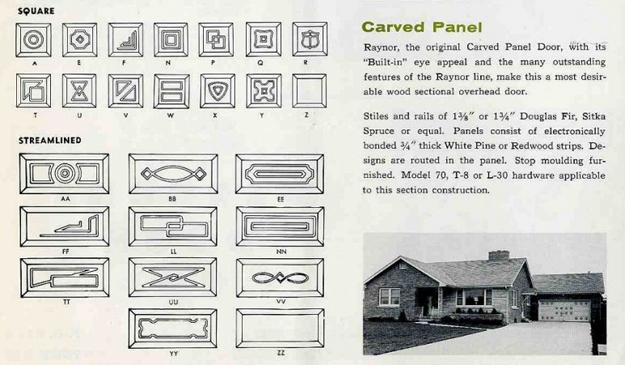 A "floating" action introduced in mid-century years made the overhead doors easy to open and operate. Colorful designs, geometric patterns, and bright contrasts created designs that people enjoyed and felt proud. Carved panel doors are one of the most desirable wood doors.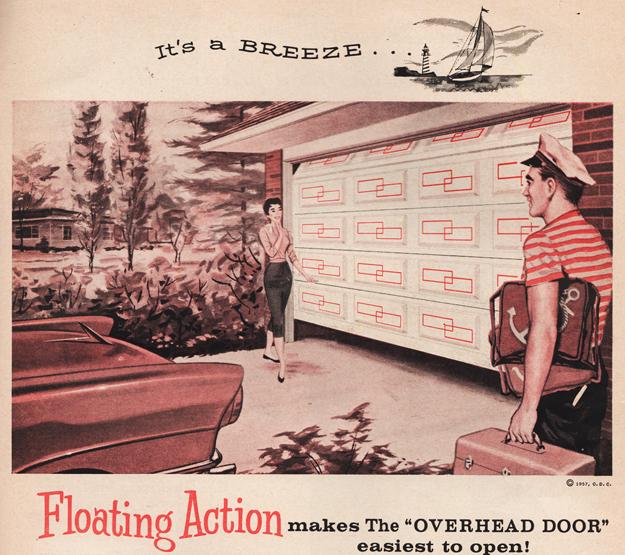 Today contemporary garage doors feature colored glass and metal details but check out the old pictures of garage doors in retro styles. Maybe you will get inspired by a bright paint and geometric patterns created with overlay door motifs and carved panels which can add the mid-century vibe to your garage door and exterior design.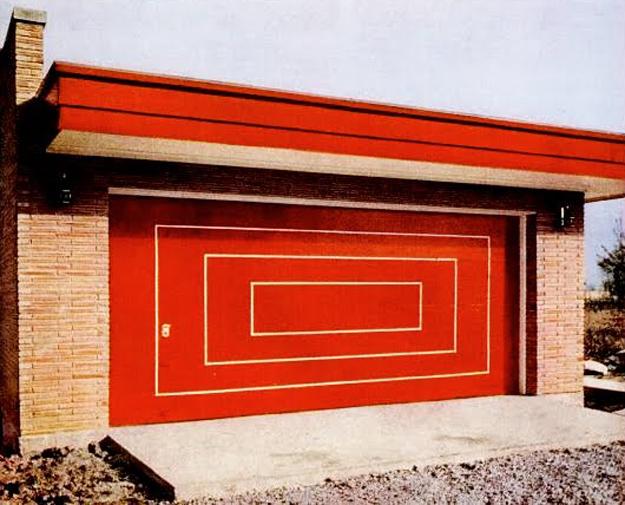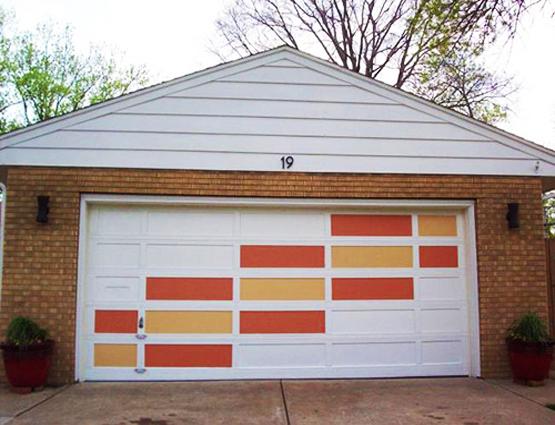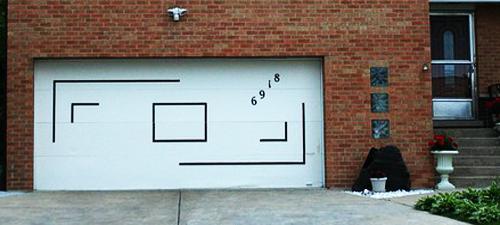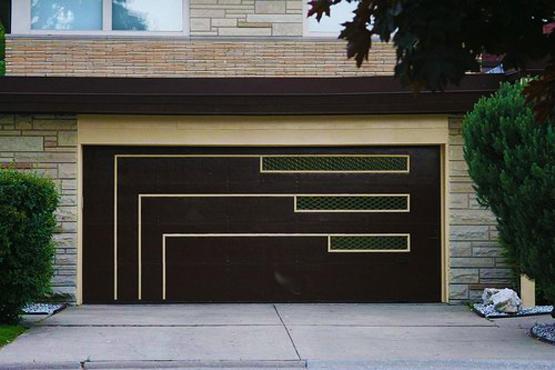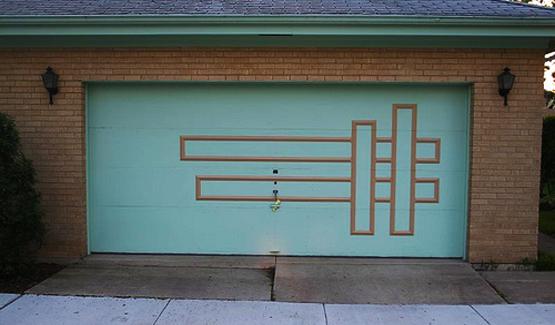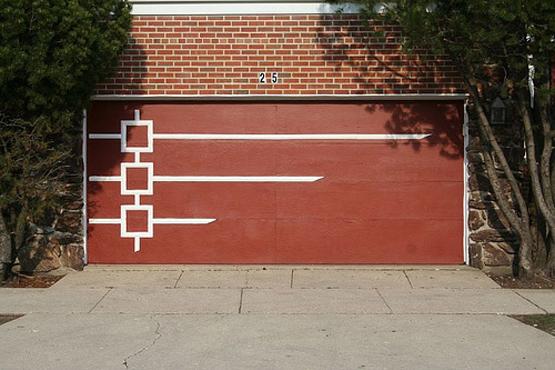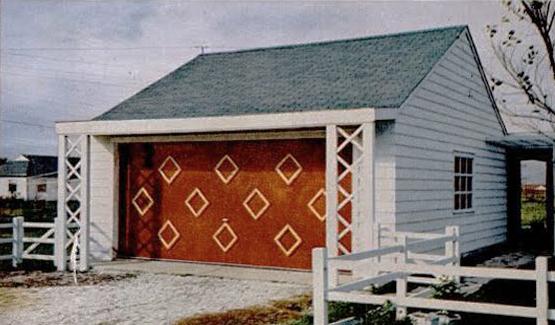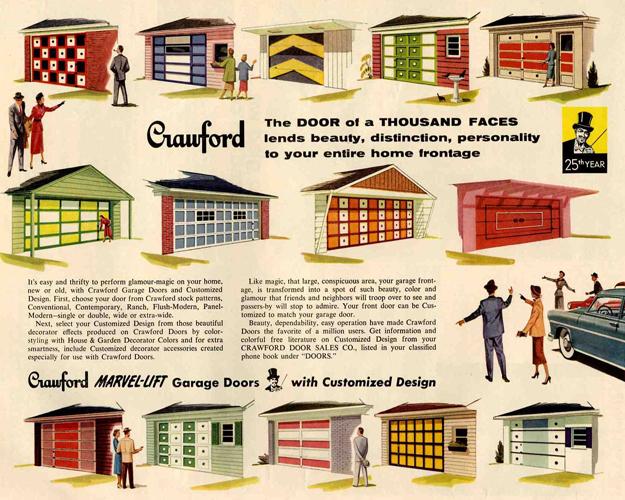 Modern garage doors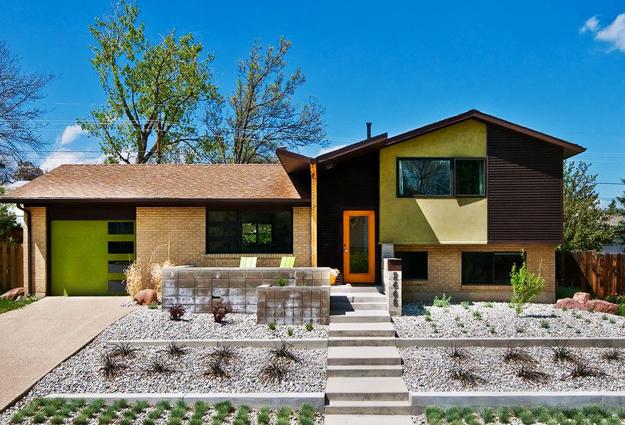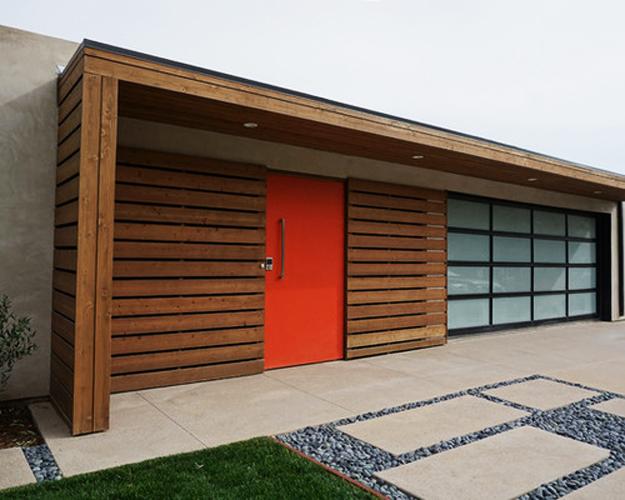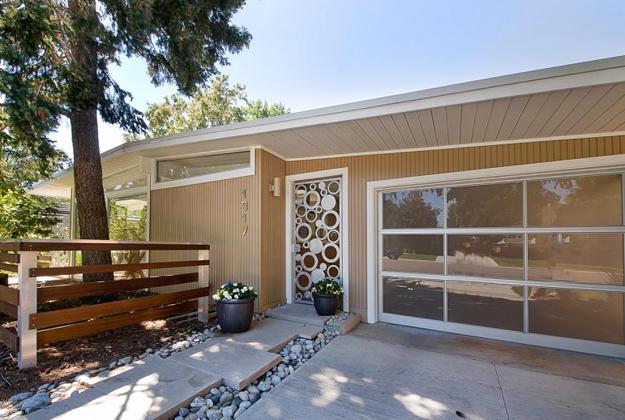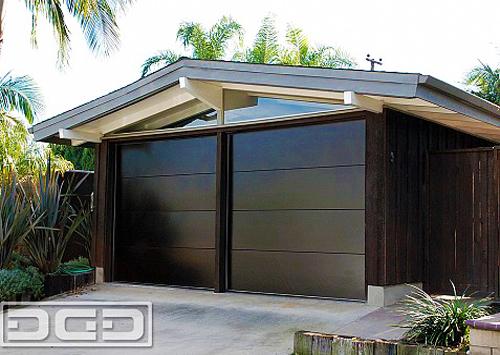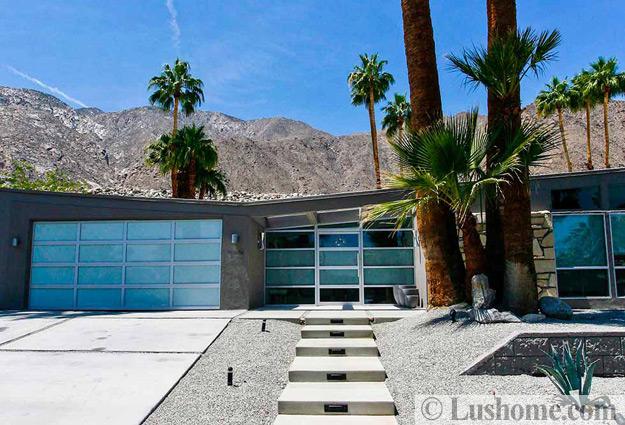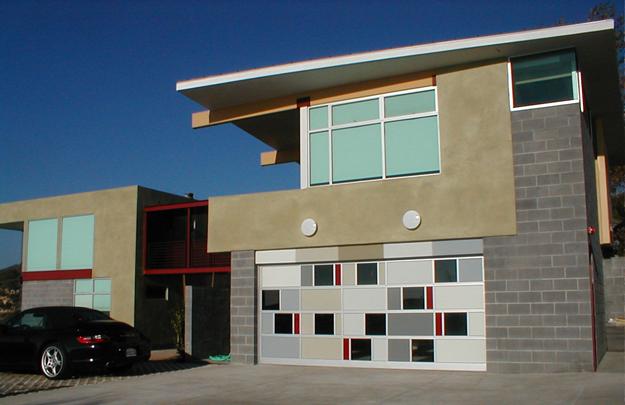 Modern houses with original roofs look unique and spectacular. A roof is a functional architectural element that adds personality to a...