Garage Design Ideas, Door Placement and Common Dimensions

Fun Rooms

Home Organization

Home Staging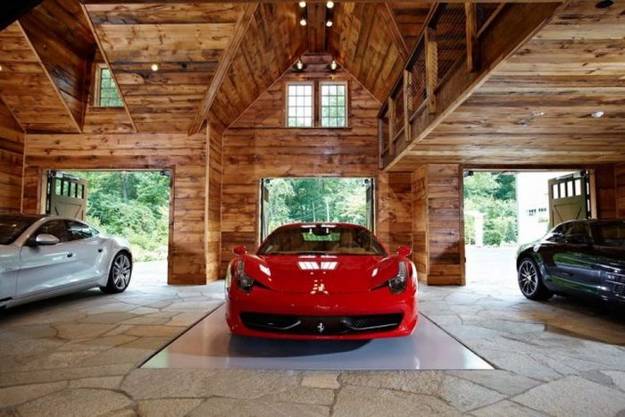 Large garage with wooden interior
storage organization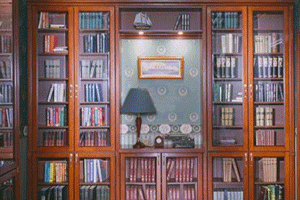 Learning how to design a functional garage is not as complicated as people may think. Selecting the roof style for your detached garage design, building materials, garage and door dimensions define any garage design and storage spaces plan. Home owners who build their own garages save lots of money over hiring a builder. To save even more money you can hire a local construction crew or just invite friends to build a garage together.
There are many factors to consider while selecting planing your garage location, exterior design and garage storage spaces. Lushome shares a few beautiful garage design ideas for a single car, a single car and storage or two cars with storage spaces, that give great inspirations and provide tips on garage sizes and interior design.
Garage size is the most important consideration. One car or two car garages can have various dimensions. A budget for the garage building project, the size of the lot, exterior design and building materials are the factors. Detached garages need to be set back from other buildings. 12″ – 24″ overhangs need to be considered when selecting the garage size, location and placement.
10 creative recycling ideas for convenient garage storage and organization
Garage design ideas and building dimensions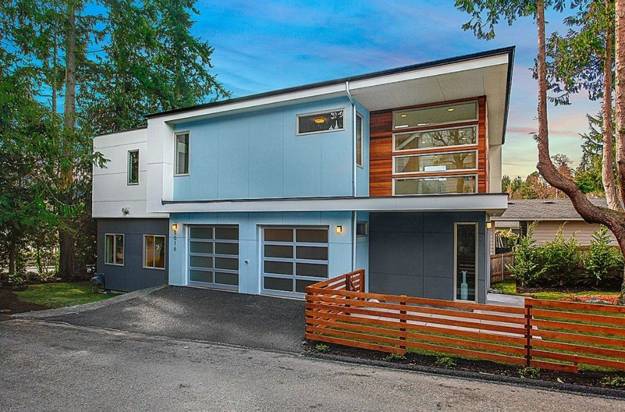 12′ to 15′ for each vehicle allow enough space inside a garage and create very functional, comfortable and attractive garage design. If you want to add garage storage cabinets and wall shelves to interior design it is better to add 2′ of width per side. The length should be a minimum of 22′ and you can add 4 to 8 feet for a work bench and more garage storage spaces
Popular one car garage sizes include 12′ x 24′, 14′ x 24′, and 16′ x 24′. A length of twenty four feet is good for a full size truck. Common two car garage size is 24′ x 24′ because large structures need concrete floating slabs and structural engineer inspections. Floating slabs and slabs with frost wall design are the most common foundation options for less expensive, strong and easier to build garage design.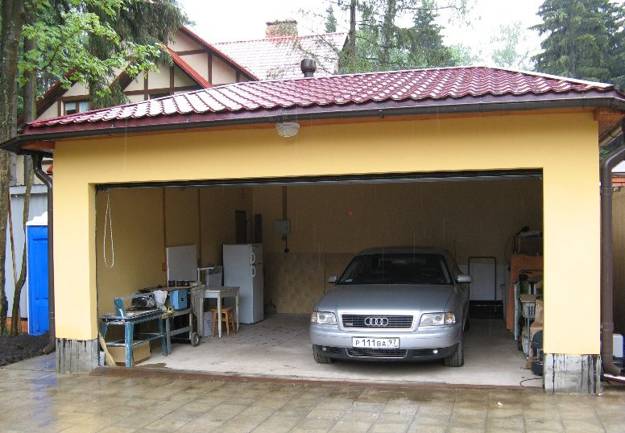 The floating slab is less expensive and easier to build. Many contractors install 2.5″ foundation foam under the concrete to reduce heaving during freeze/thaw events in winter. Engineered floating slabs in cold climates may require this and two feet extending out around the perimeter of the slab.
Functional garage design ideas and storage organization tips to increase home values
Modern garage storage systems improving lifestyle and increasing home values
Garage door placement is the best where it provides the easiest access to the house, parking lot and other outdoor functional areas. The garage doors can be on the gable end or the eave side. The garage doors in the gable end is a better design as snow and ice will slide down the eave end. The flexibility with the garage doors in the gable end allow height for a future car port also.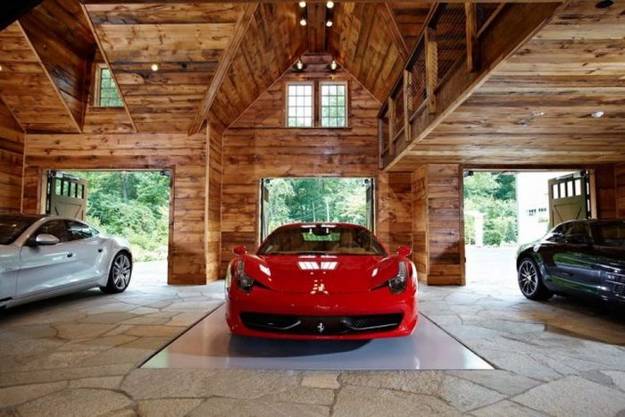 Garage roof style depends on the roof design of your house and garden shed. If the house has a hip roof this would be a good option for the garage design. Garage roof pitch ideally should match the existing house roof design. Pitch roof design allows to add storage spaces on a loft, and improve the functionality of gable roof garage design.
Common garage sizes and design plans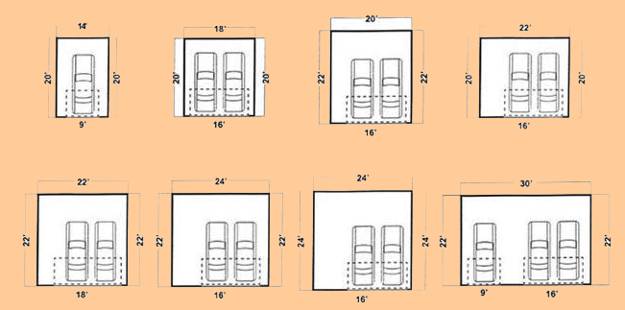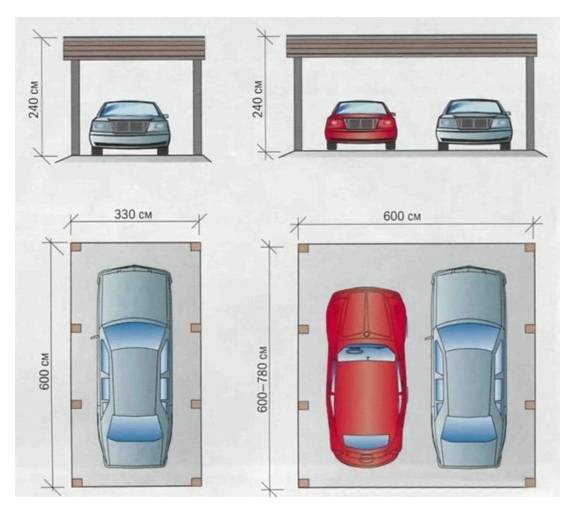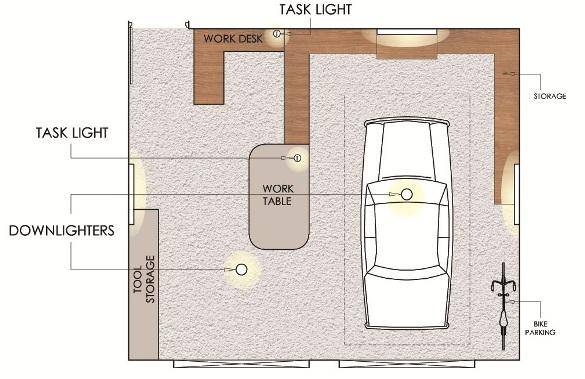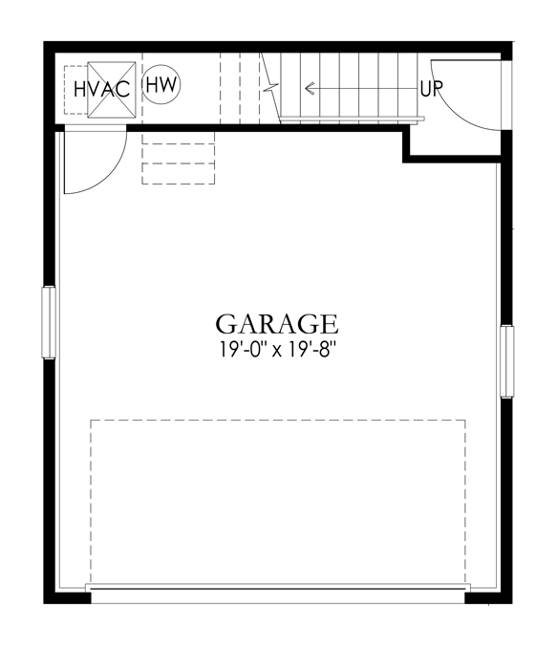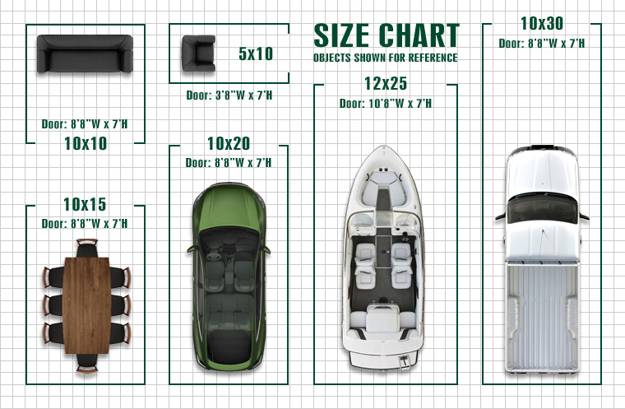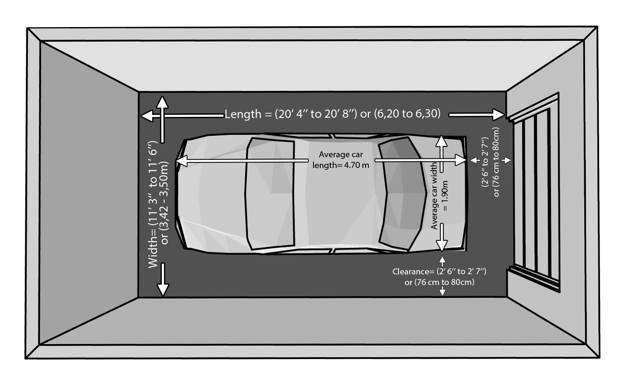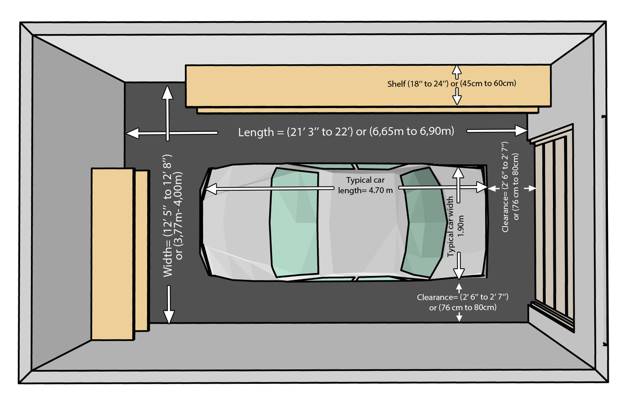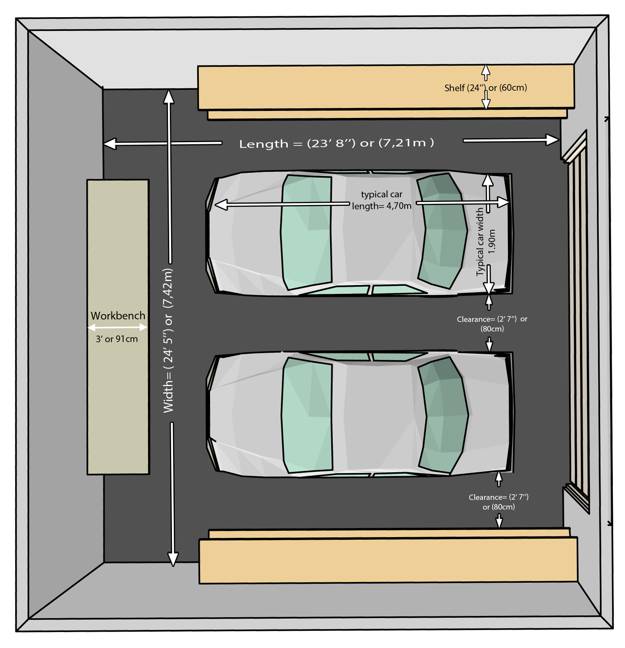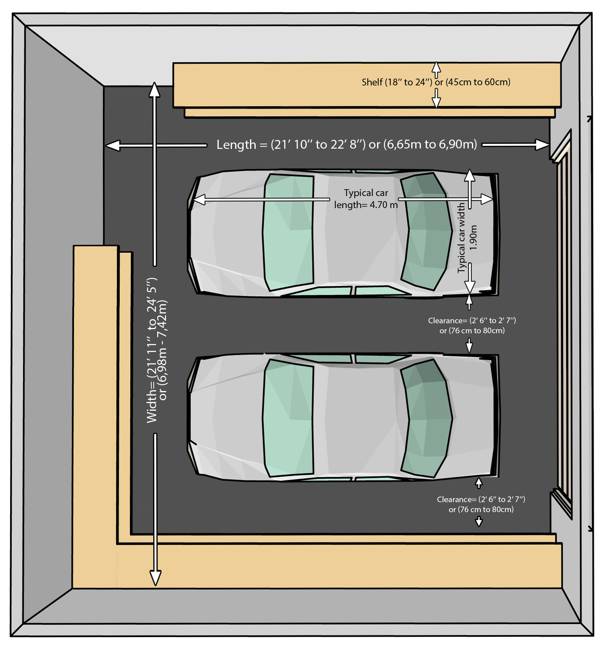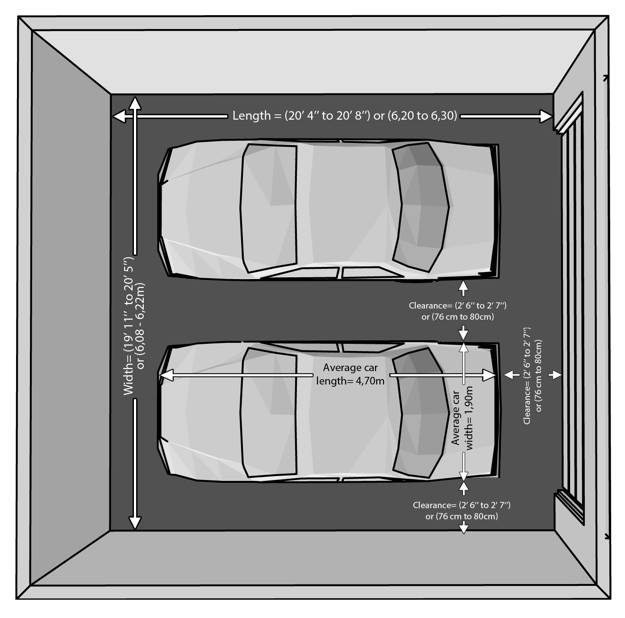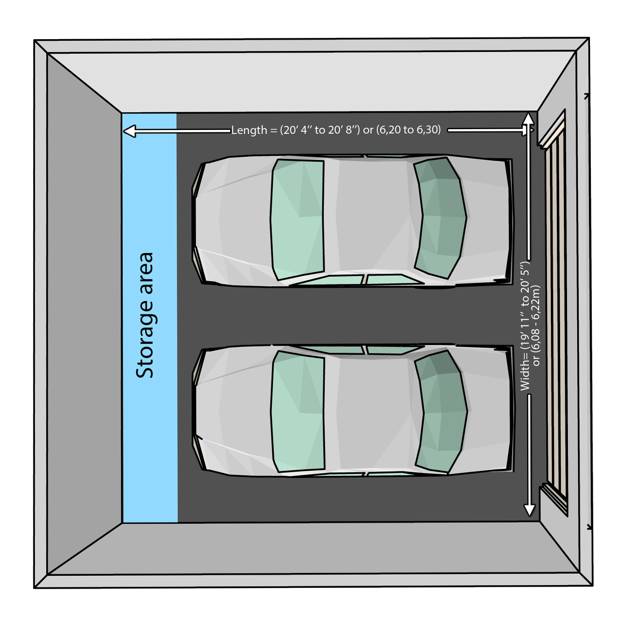 A house without a roof is in California. The house design is envisioned by Craig Steely Architecture and provides beautiful outdoor...
and enjoy free articles sent to your inbox