10 Creative Recycling Ideas for Convenient Garage Storage and Organization

Clutter or Treasure

Fun Rooms

Green Design Ideas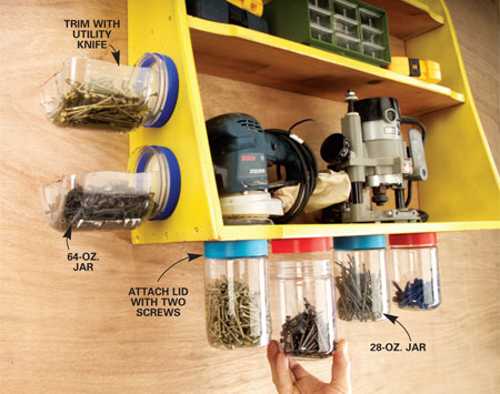 cheap ideas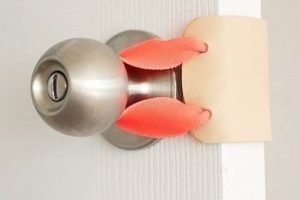 Creative recycling ideas and clever designs help prevent your hardware from rusting, organize the workspace and offer efficient and eco friendly garage storage solutions. The little things make a huge difference, adding more space to your garage or basement workshop. Cheap ideas for hardware storage save your money while helping to protect the planet by incorporating recycling and green designs into your home.
These creative, elegant and simple recycling ideas from The Family Handyman, www.familyhandyman.com/workshop/storage/ show how to make wonderful containers for all your screws, nuts, bolts and other pieces of hardware that get stuck in a drawer somewhere never to be found again and organize your home. Lushome presents the collection of DIY Green designs which might encourage you to recycle useless items for effective and eco friendly storage, organize your home and store hardware so you can quickly find what you need.
Recycling muffin tins for small parts storage is a perfect idea. Muffin tins make wonderful containers for holding small fasteners and electrical parts. Recycling metal boxes from cookies and candies is a cheap alternative for garage storage and organization. Steel boxes and cans with plastic covers keep parts from rusting. For rust-free storage of expensive hardware you can use steel boxes.
Recycling ideas for garage storage and organization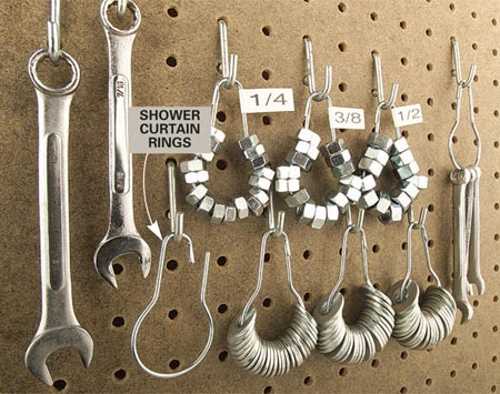 Recycling shower curtain rings for garage storage adds convenience to your garage storage ideas. Old-fashioned shower curtain rings make great organizers for nuts and washers on your pegboard. Load up the rings, add a tape label, and hang them near the wrenches. You can also toss them in a nail apron for on-the-go repairs.
Recycle plastic jars and mount them under shelves for adding comfortable storage containers to your garage. Plastic jars from peanut butter and baby food hold a lot of hardware and won't smash if you drop one. Attach the lids under a shelf with two screws to prevent spin when you loosen the jar and screw on the loaded jar.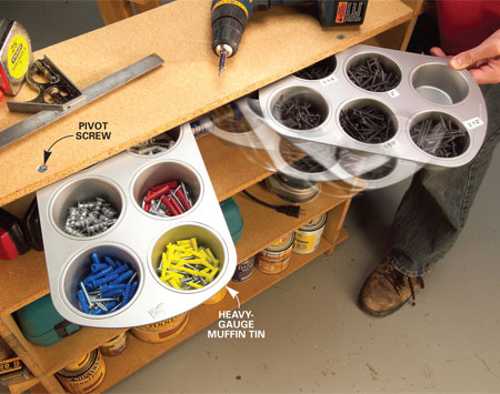 Recycling plastic oil containers for storage require some effort, but worth it. Cut away one side with a utility knife, scrub out the oil residue and load them with nails and screws. Recycling plastic laundry detergent bottles for storage bins in your garage is another eco friendly design idea. Big plastic bottles are great for holding large parts and supplies of screws and nails. Cut the top off the bottle to create a wide-mouth bin with a built-in handle.
Recycling plastic bottles and caps for improving plastic bag storage
Creative storage ideas, recycling metal cans for home organizers
Install muffin tins under shelves for creating hidden storage spaces. Attach a muffin tin under a shelf with a single flat head machine screw. The tin pivots out from beneath work surfaces. This clever design idea organizes your garage space and creates a convenient access to small items you use often without using up a single square inch of workspace.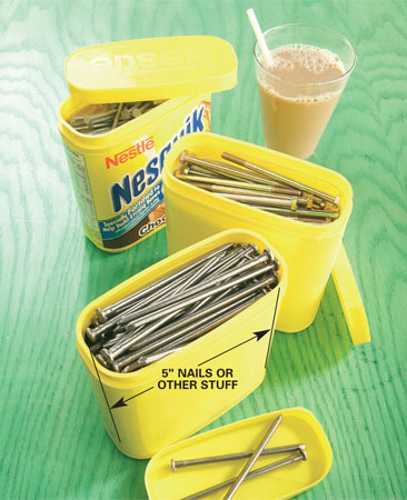 Recycling plastic food containers for dispensers is a simple and smart storage idea. Use jumbo-sized Nesquik containers or any other medium size food containers to hold hardware. Plastic containers make great dispensers since the fasteners lie flat and are easy to grab. Recycling plastic coffee cans is a good alternative for creating convenient, simple and eco friendly garage storage.
The best part is that some of these simple storage ideas can be used for children bedroom, playroom, home office, laundry room and craft room organization also.
Photographs by The Family Handyman
More from reuse and recycle

Recycling is a creative, Green, modern way to create something new, exciting, original, stylish for your home interiors. Do-It-Yourself projects are...
and enjoy free articles sent to your inbox