Concrete Staircases, Elegant Designs for Great Curb Appeal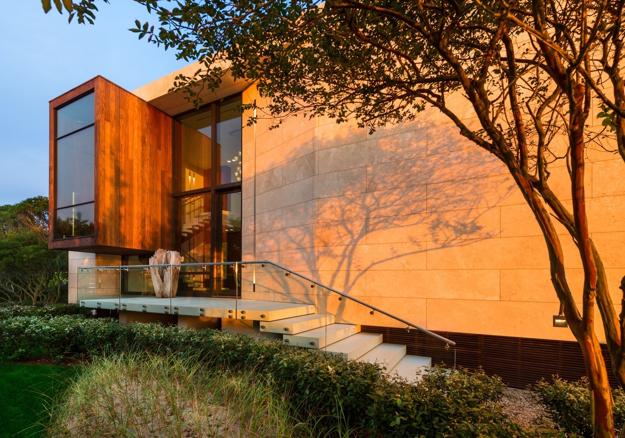 Contemporary house exterior with concrete stairs
Your front stairs are your investment. Concrete staircase designs are stylish and cheap ideas to improve your home curb appeal and add the functional architectural element to your house exterior. The material and look of the outdoor stairs emphasize the individuality of your home design and can feature decorative details or be simple and elegant. Lushome shares a collection of concrete staircases to provide inspirations for new house designs and home renovating projects.
Outdoor stairs emphasize the style of your home. Front stairs create an excellent presentation of the building and set a mood for viewing the home interiors. Selecting the right stairs for every home is important. Wood, metal, bricks and concrete are stylish staircase design materials. Concrete is easy to work with and attractive. Concrete stairs add a contemporary feel and elegant simplicity to modern house exteriors.
Concrete staircase designs vary in styles, shapes, sizes, and colors. Circular staircase designs, triangular or free-shaped stairs, with straight edges or unusual designs are beautiful centerpieces that enhance an appeal of the facade. Concrete stairs can be any shape, size or color to give a unique look to a face of a building.
Beautiful entrance staircase designs to improve curb appeal
How to Feng Shui your home, front door decoration
Concrete staircase designs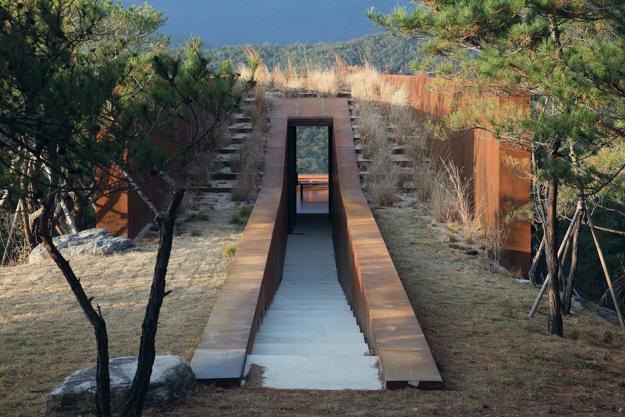 Gray color is elegant and versatile. It is perfect for any house design style and size. Concrete in sand, pale beige or light gray color looks natural and works well with all other colors used for exterior decorating. Metal details, natural stone, bricks and wooden siding materials create beautiful facades and front yards with concrete stairs.
If you like color, use your imagination. Colored concrete staircases can complement your house exterior paint colors or stain hues, and look modern, fresh and beautiful. Contemporary concrete stairs are attractive and decorative. They feature non-slip surfaces made with the hard material.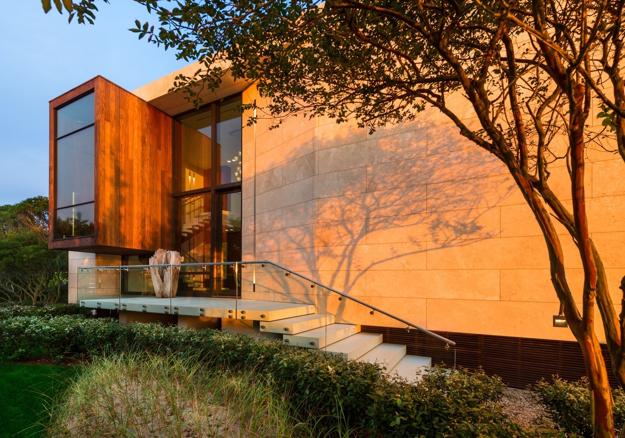 Concrete stairs in a minimalist style give gorgeous look and status to house exterior design. They attract attention and lead the eye to the front door. They blend luxurious simplicity with a modern vibe and help create functional and beautiful homes.
Front door color and neat yard landscaping, simple home staging tips
15 spectacular front door designs and tips for selecting entrance doors
Front staircases made of concrete and metal are elegant. Traditional or contemporary stairs provide a neutral background for original railings or stylish front door decorations. Concrete stairs create a connection between home interiors and the surroundings while making a statement, beautifying house designs and front yard landscaping.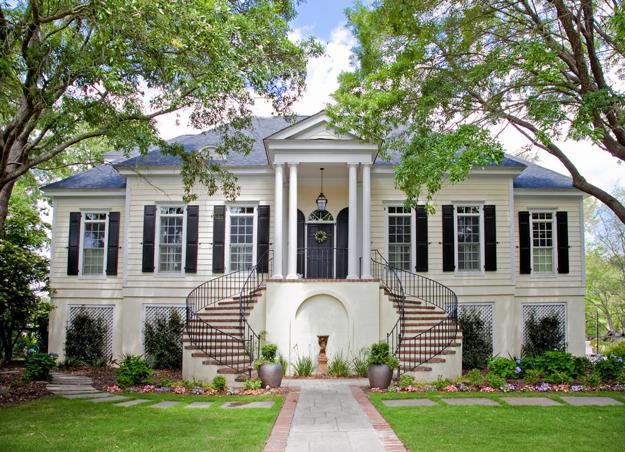 Concrete is stylish, easily available, cheap, and popular material for building stairs. Creative staircase design ideas and imagination allow bringing out a new use for concrete turning functional stairs into fantastic architectural elements and unique home decorations which can be fresh, stylish and exclusive.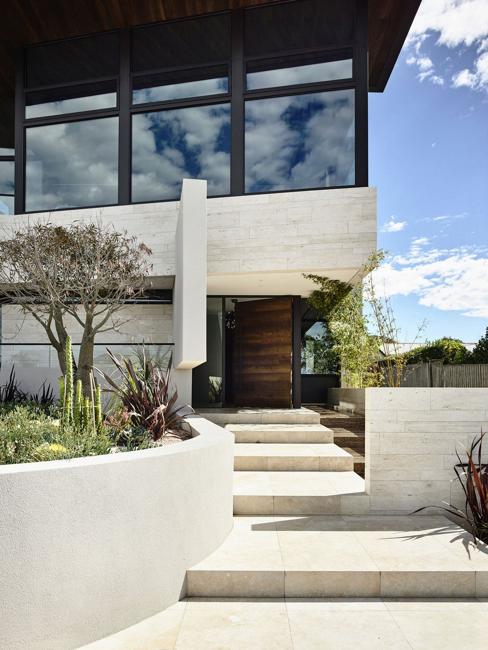 Concrete is versatile and neutral. Concrete slabs, wooden materials and natural stone work well together. Concrete stairs look attractive with metal railings. Ceramic tiles, bricks, and wooden details add intricate patterns and texture to concrete staircase designs and make house exteriors look warm and welcoming.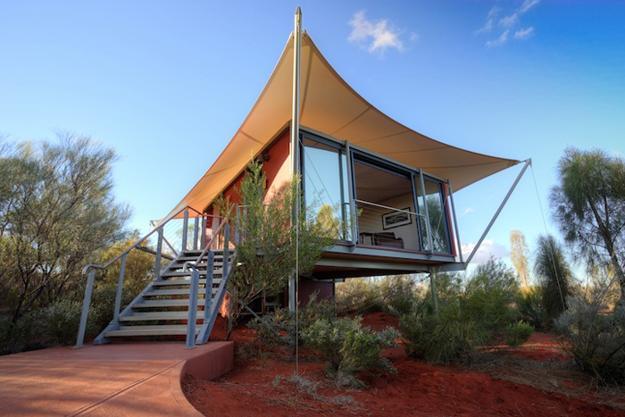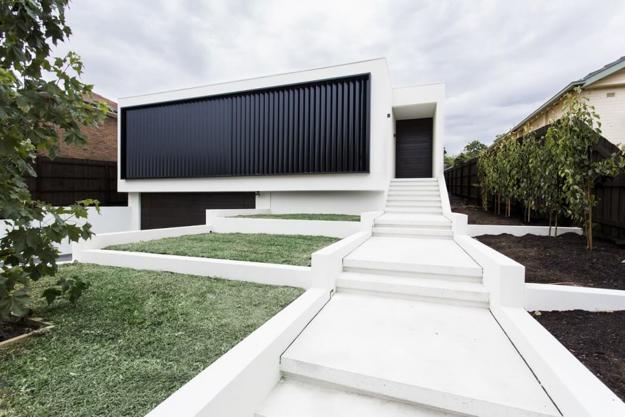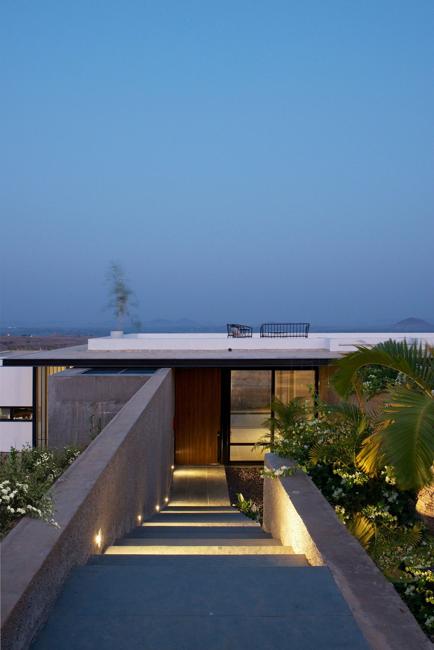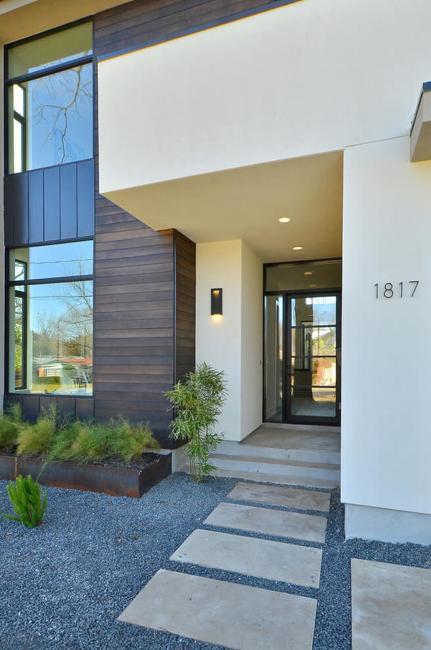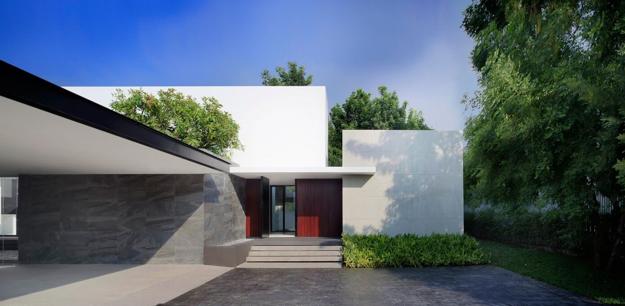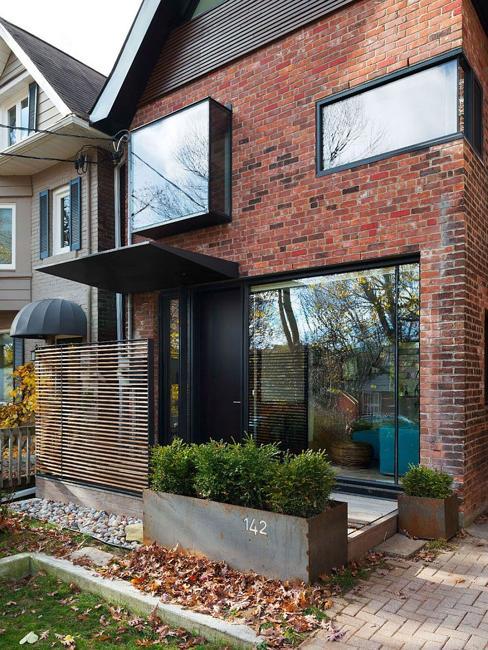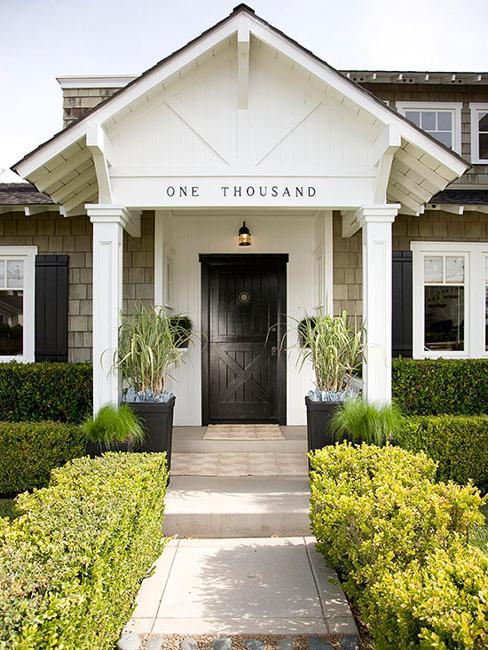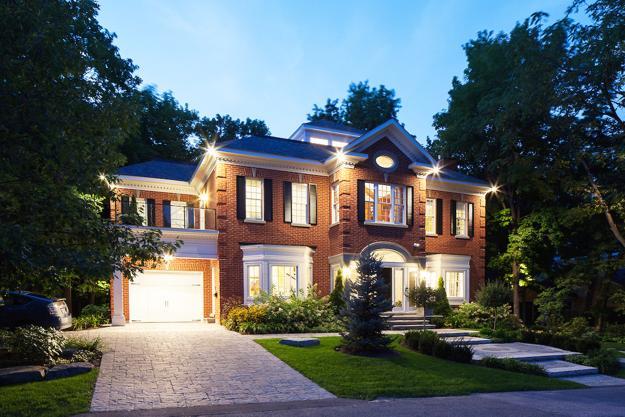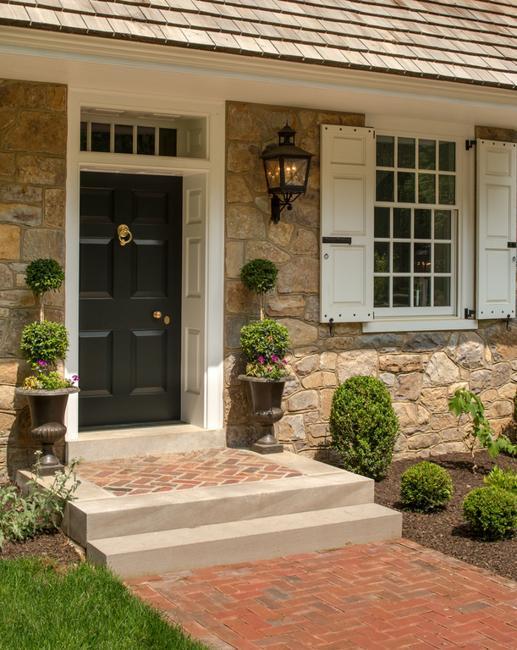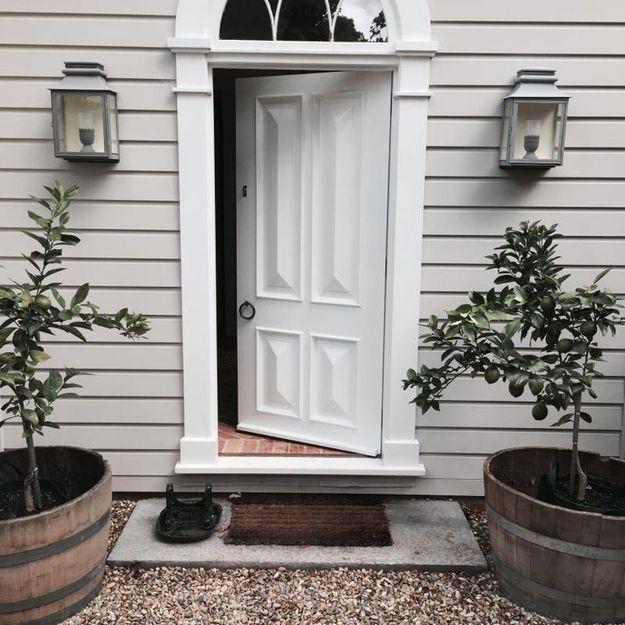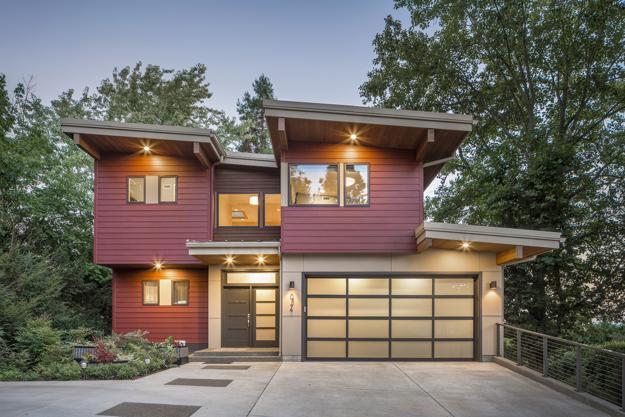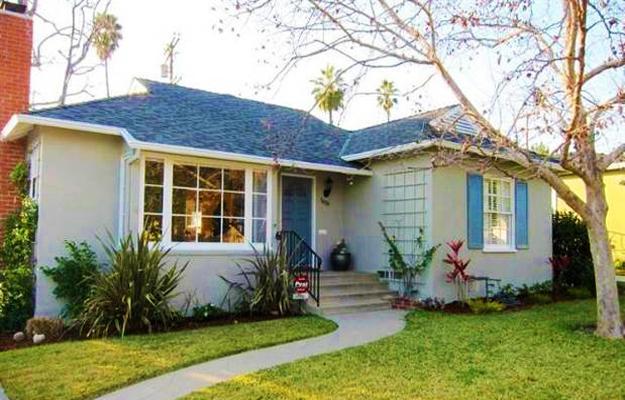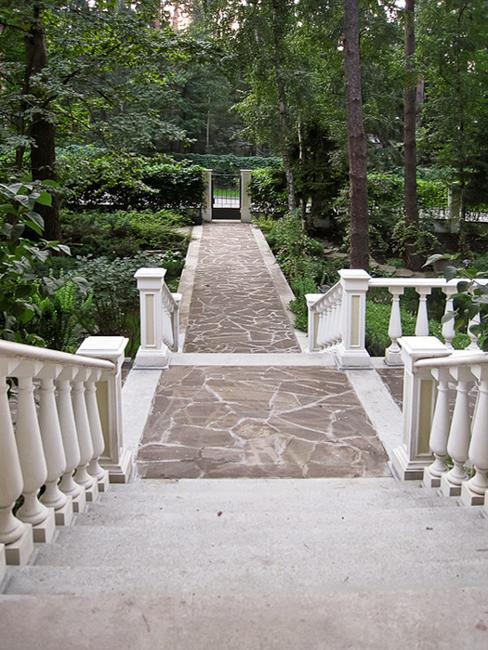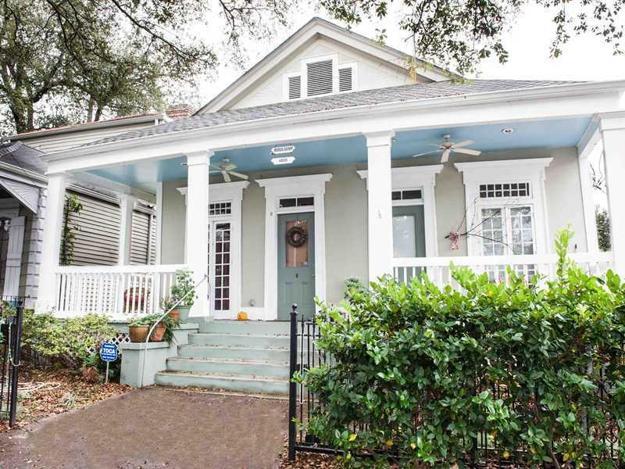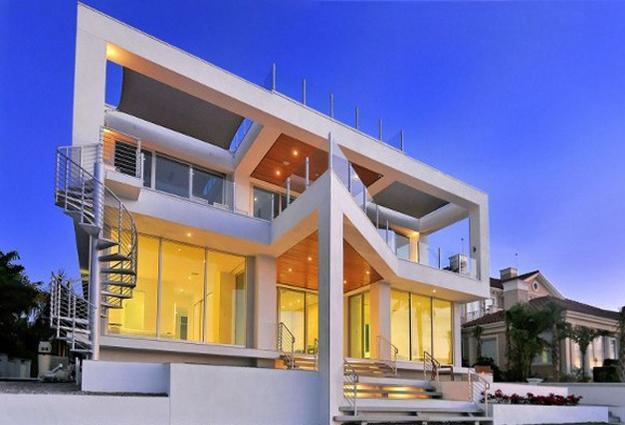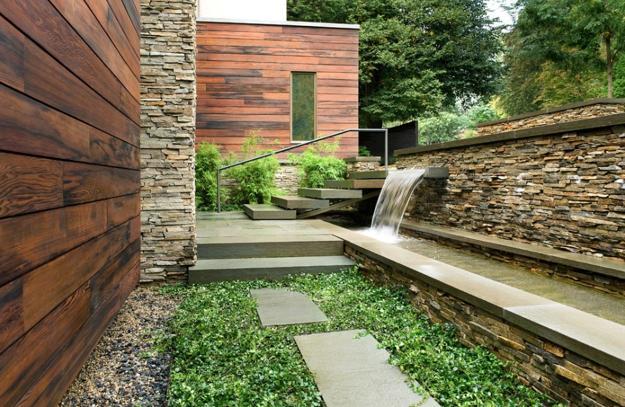 A house without a roof is in California. The house design is envisioned by Craig Steely Architecture and provides beautiful outdoor...