Golden Accents for Dazzling Thanksgiving Table Decoration

Decorating Ideas

Holiday Decor
White tableware and golden maple leaves, Thanksgiving ideas
centerpiece ideas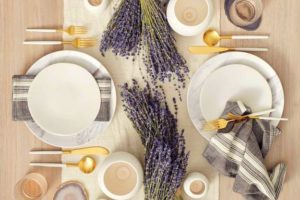 Golden decorations are traditional color design choices for Thanksgiving. Gold looks fantastic with black, white, orange, purple, blue, green, and burgundy shades. Golden Thanksgiving decorating brings chic and elegance to holiday tables. A shiny touch of warm golden decorations beautifies fall holiday tables and makes the setting feel cozy and festive. Here is the Lushome collection of Thanksgiving decorating ideas that demonstrate how to enhance fall holiday tables with golden decorations.
Metallics look great on a table, mantel, door, and wall. It is easy to incorporate golden accents into traditional and contemporary Thanksgiving decor. Gold cutlery, printed plates, gold-painted pumpkins, and candles create a bright Thanksgiving tablescape. You can mix golden decorations with all items in your favorite colors to add a bold look to fall table decor. Gold mercury pumpkins, fall flowers, autumn vegetables, greenery, and dried herbs make your fall decor refined and Thanksgiving-like.
Gorgeous outdoor Thanksgiving decorating to make fall holiday tables look outstanding
Outdoor Thanksgiving decorating ideas, modern fall colors
Artichokes and candles, centerpiece ideas for fall holiday tables
Golden decorations and tableware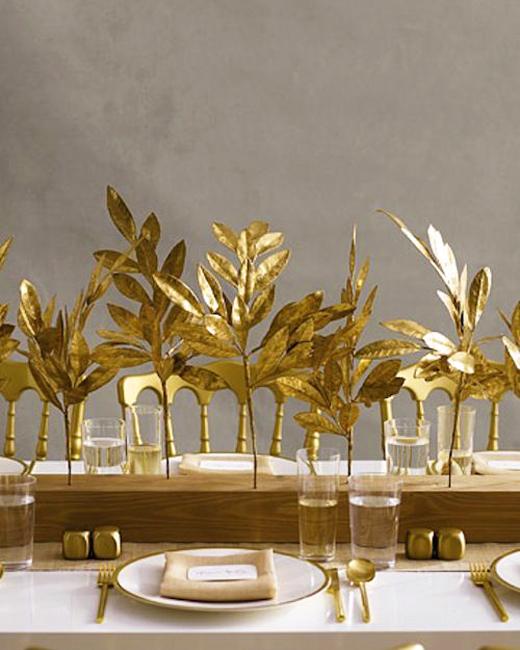 Gold polished bowls, gold-painted gourds, acorn decorations look perfect for stylish and festive Thanksgiving decorating. Neutral linens, white candles, black-white tableware, pumpkins, and greenery create beautiful holiday tables blending modern and rustic. Artichokes and other fall vegetables add interest to tablescapes adding a refined, modern touch to Thanksgiving table decoration.
Romantic Thanksgiving decorating ideas, fall flowers, candles centerpiece ideas
Elegant trends in decorating holiday tables, modern tableware
Spectacular Thanksgiving decorating ideas
Black linens and golden fall decorations bring drama to fall holiday tables. Also, black plates, candles, gold rimmer plates, and glasses look gorgeous with gilded pumpkins, autumn leaves, crystal vases, and chandeliers filling up the space with a chic and authentic feel.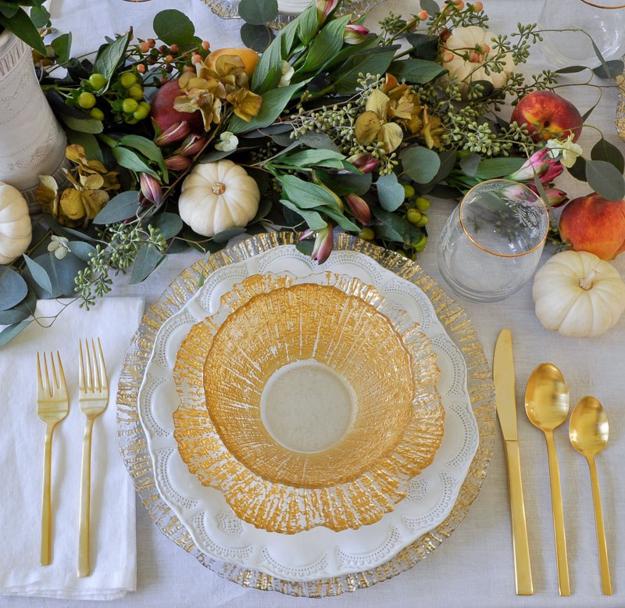 Golden decorations and rustic style
Rustic Thanksgiving table decorating ideas work well with golden accents creating stylish, festive, unique holiday tables. Wood slices, burlap linens, stone bowls, gold cutlery, and pumpkins blend beautifully with traditional and contemporary candles.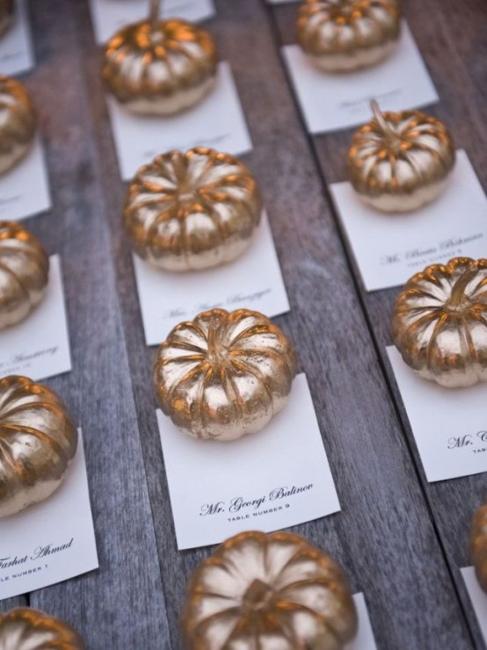 Versatile golden decorations
Gold accents are perfect for all styles of holiday tablescapes. Gold-painted pumpkins, faux leaves, gold branches, acorns are just the ways to start. Golden details on tablecloth and napkins, gold candles, golden accents on black and white tableware are great for festive Thanksgiving decorating. Warm, glamorous, golden touches enhance fall ideas and beautify holiday tables.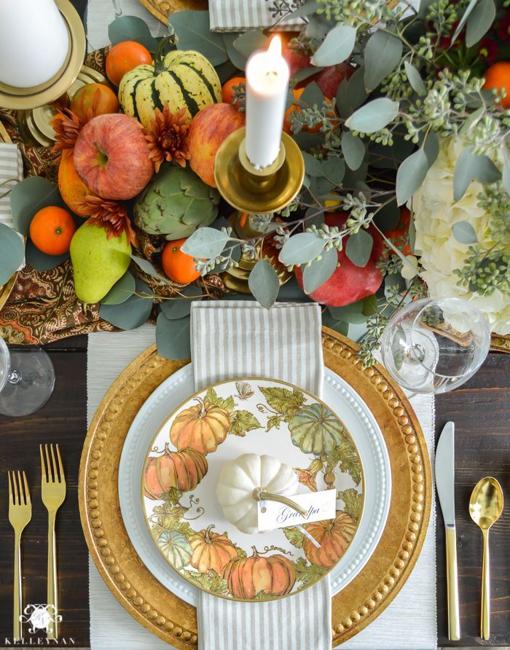 You can design very spectacular displays by mixing gold and silver or blending golden decorations with other colors. Black, purple, navy blue, deep green, burgundy, olive, orange-rust work as amplifiers for glamorous golden decorations. Gold Thanksgiving table decoration is inspiring and bold. Look below to get inspired by elegant designs and color combinations, steal the ideas, and use them for creating your beautiful holiday tables in the fall.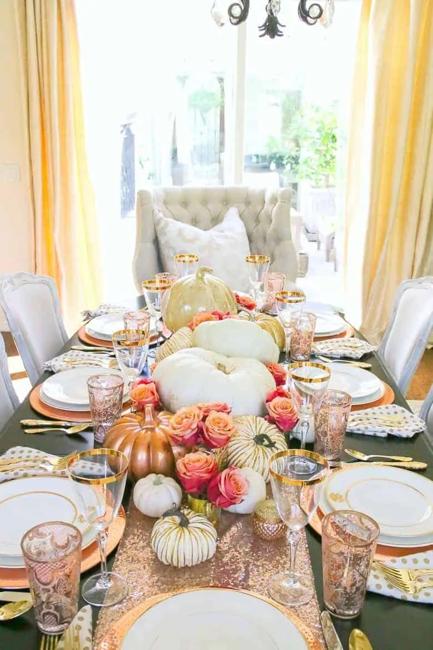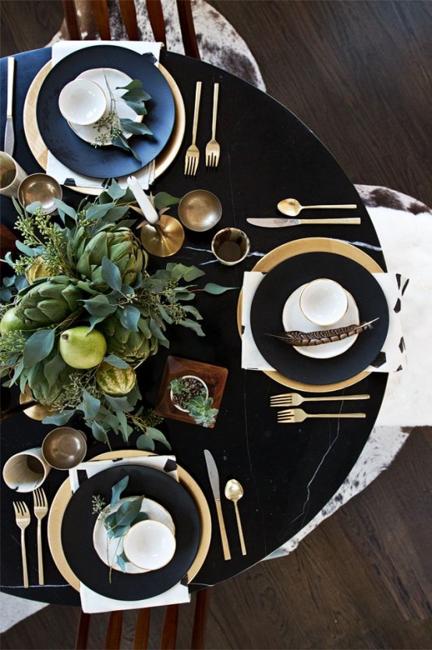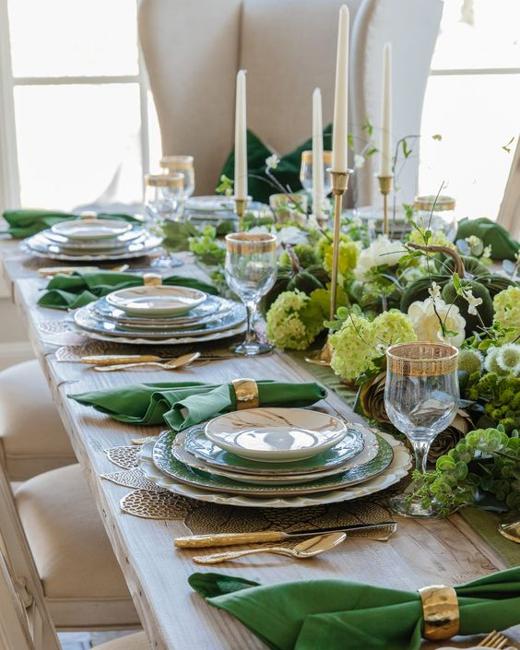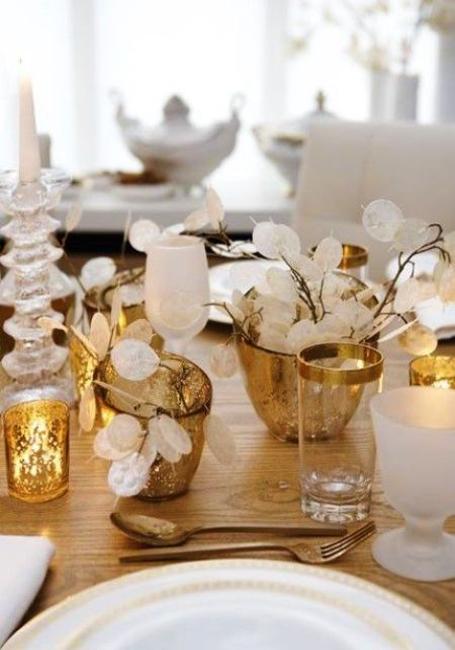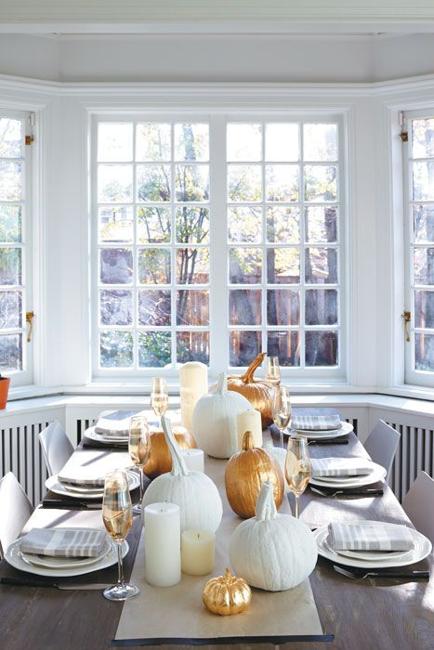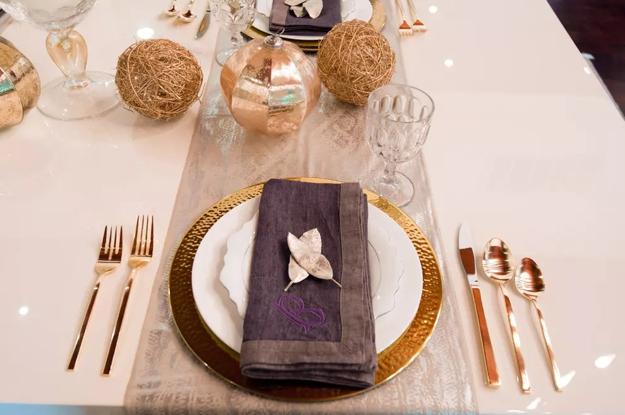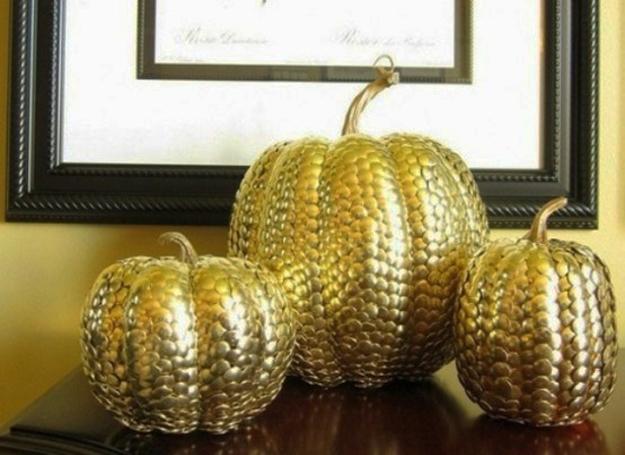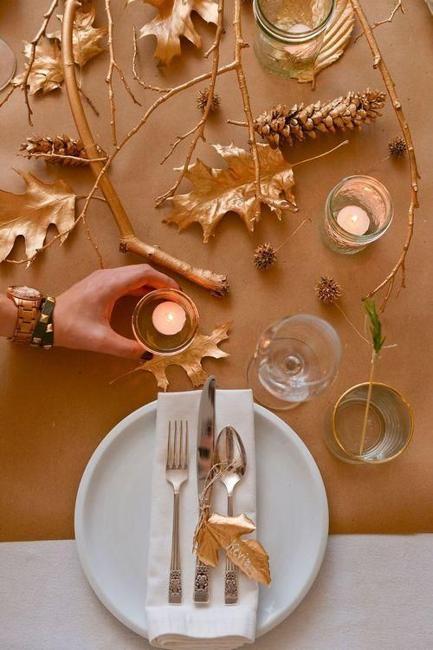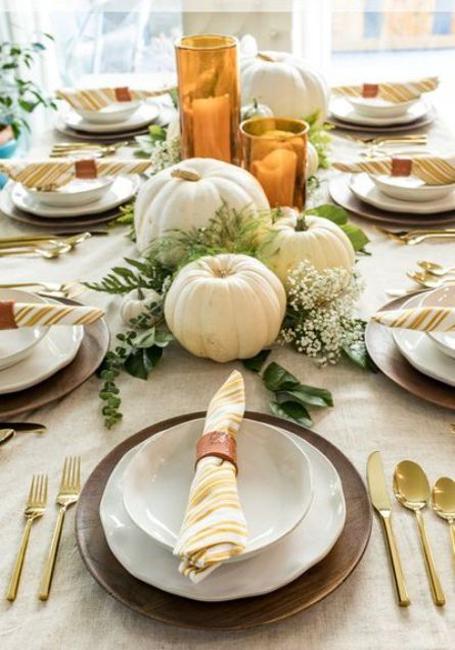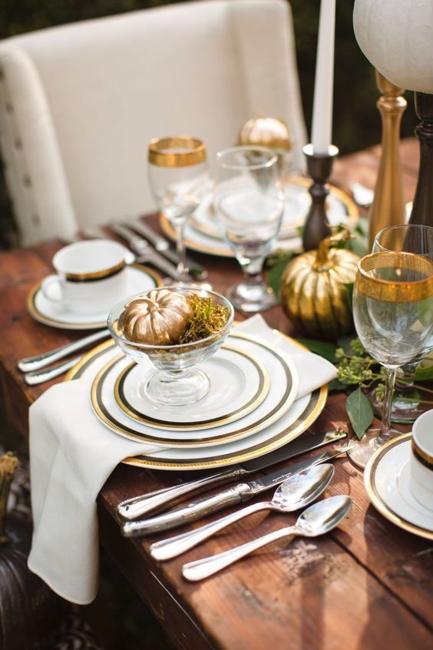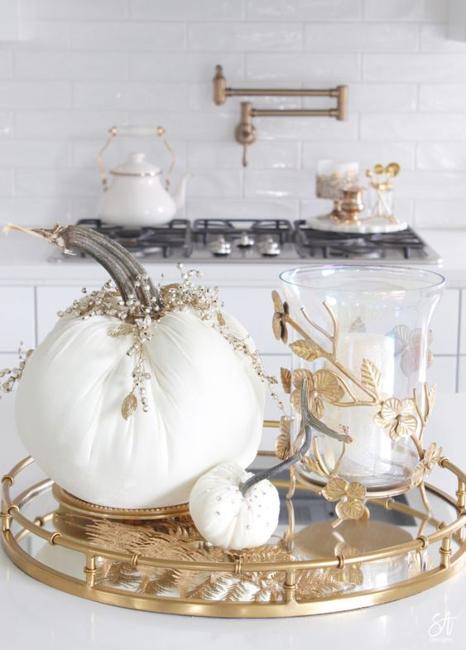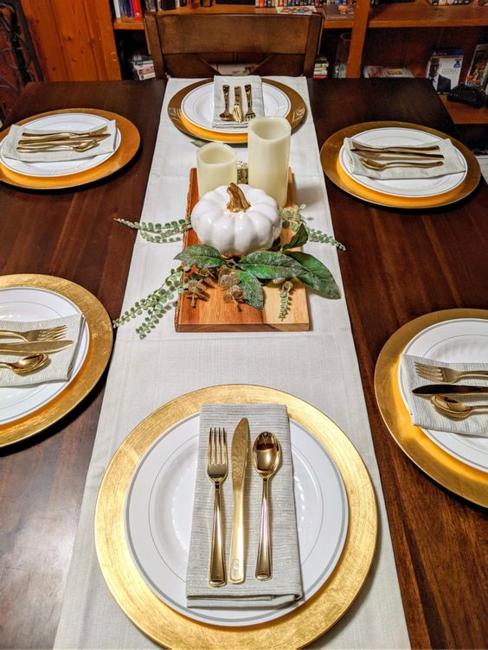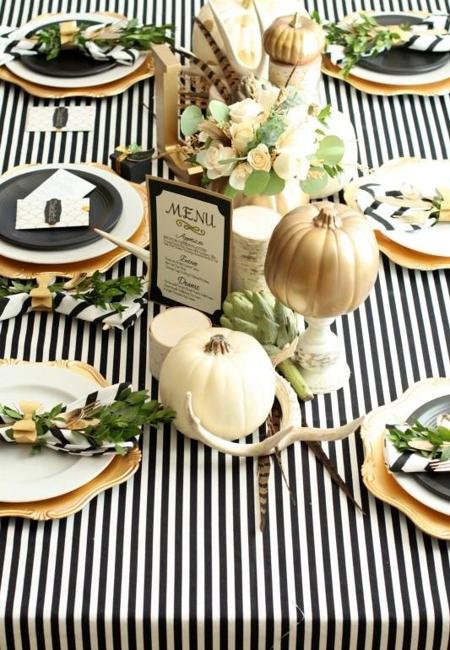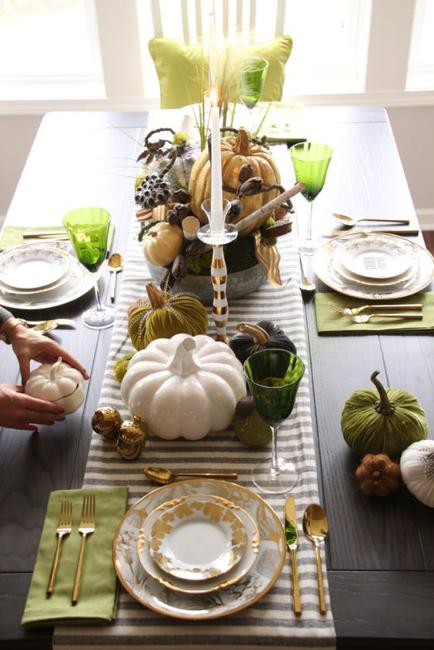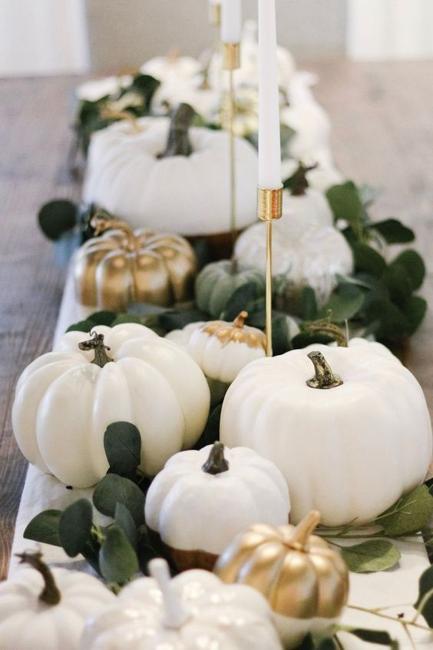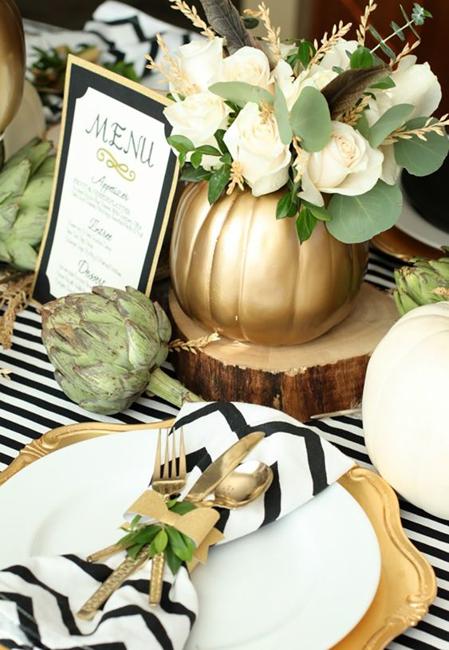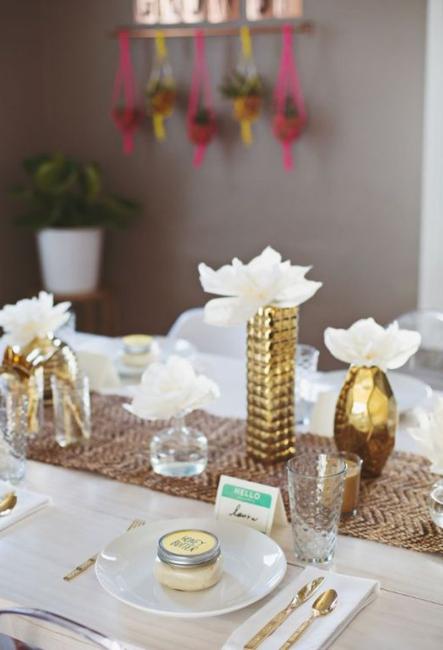 More from color combinations

UltraViolet is an exciting modern color, one of the color trends that influences home decorating for the winter holidays. The bluish-purple...
and enjoy free articles sent to your inbox