Peninsula Kitchen Designs with Integrated High Seating Areas and Bar Furniture

Interior Design Ideas

Kitchen Ideas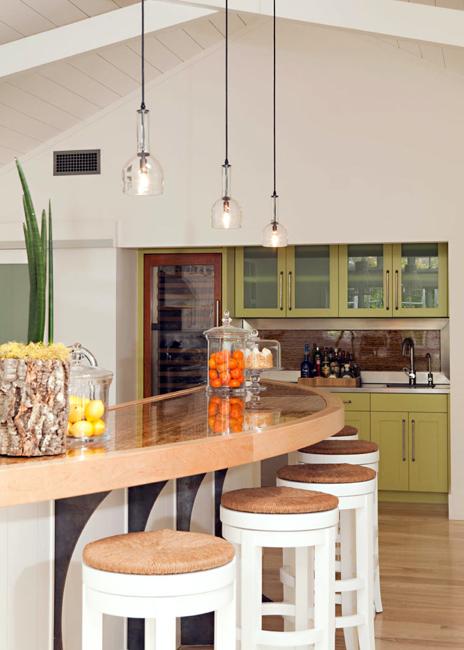 bar furniture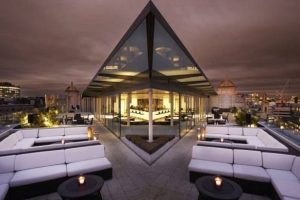 Kitchens with peninsulas naturally integrate a bar table into the design with a high seating area. Large kitchen islands and peninsulas are multifunctional and beautiful elements of modern interiors that serve a few purposes and harmonize open living spaces. A kitchen peninsula with bar stools adds a striking focal point to any kitchen design project blending the functionality, flexibility and stylish look. Lushome brings an inspiring collection of gorgeous contemporary kitchen interiors with integrated peninsula bar tables and high seats.
As a kitchen became an entertainment area, people want to add a bar table and stools to the interior design. Peninsulas are ideal for creating a home bar, a stylish breakfast area or a snack space with attractive bar stools. A high seating area with bar furniture is one of popular latest trends in kitchen remodeling, and many people add a peninsula with home bar furniture to their kitchen designs.
A peninsula is a space-saving solution for small apartments and homes. An integrated high seating area improves kitchen designs, define the functional zones, and make modern kitchens ergonomic and comfortable. With more work surfaces available for a cook, the peninsula kitchens allow cooking and entertaining in comfort and style.
Modern skylights, window designs stretching small kitchens visually
Contemporary concrete and stone kitchen countertop ideas
High seating areas integrated into cape designs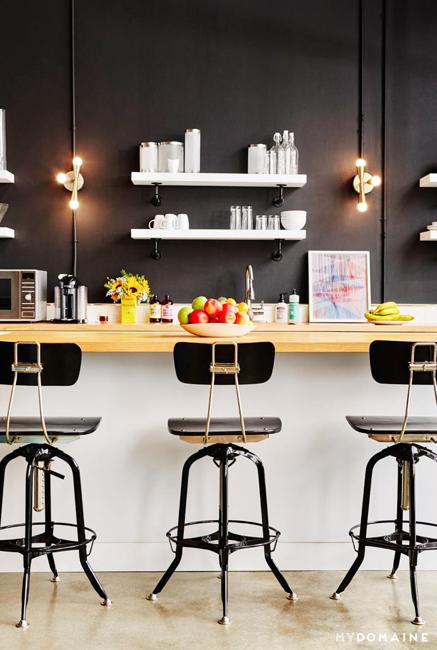 A kitchen bar area creates a beautiful room divider while keeping the kitchen and living spaces open and bright. Contemporary bar stools take center stage and create visual interest. Home bar furniture takes less space than traditional dining chairs and offers a practical alternative for small interior design and decorating.
Modern bar stools are comfortable and stylish, often showing off their unique design. Plastic, metal and wooden stools are particularly cheap ideas and offering modern alternatives to expensive bar chairs with backrests.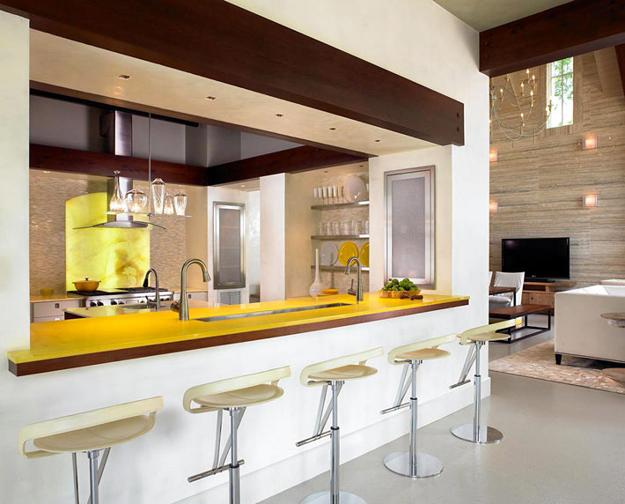 Countertop materials, pendant or ceiling lights, and bar furniture are three essential elements of beautiful peninsula seating area design. Shapes, colors, and sizes of the bar countertop and seats define the way a peninsula bar looks and feels.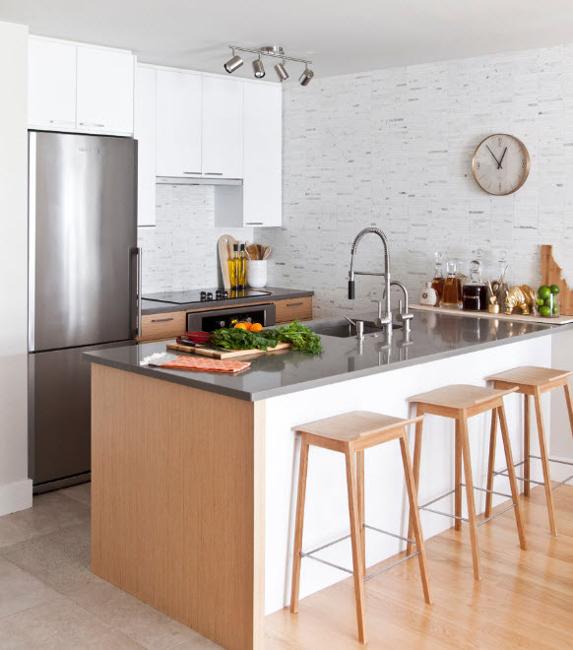 Glass, stone, wood, concrete, and their fabulous combinations are current trends in decorating kitchens. Selecting the best home furnishings and countertop material for the high seating area makes the peninsula kitchen design modern and very attractive. Adding unique lighting and a TV gives a final touch to kitchen remodeling or new interior design.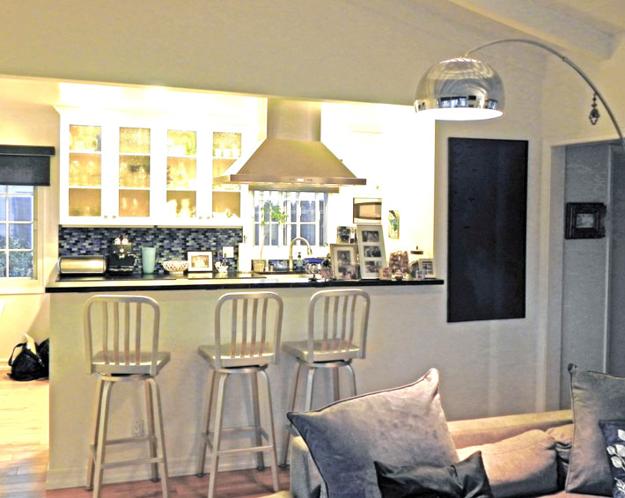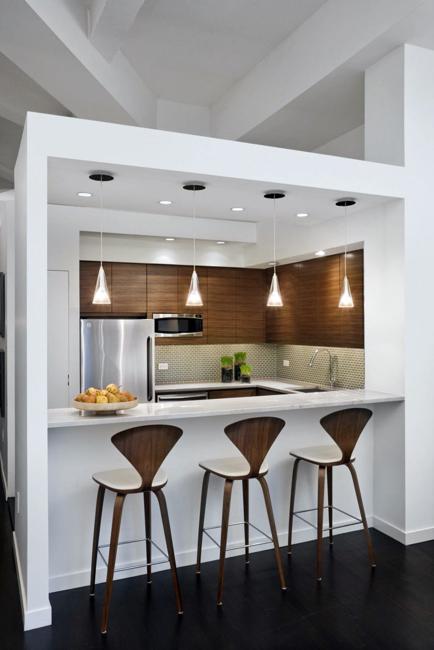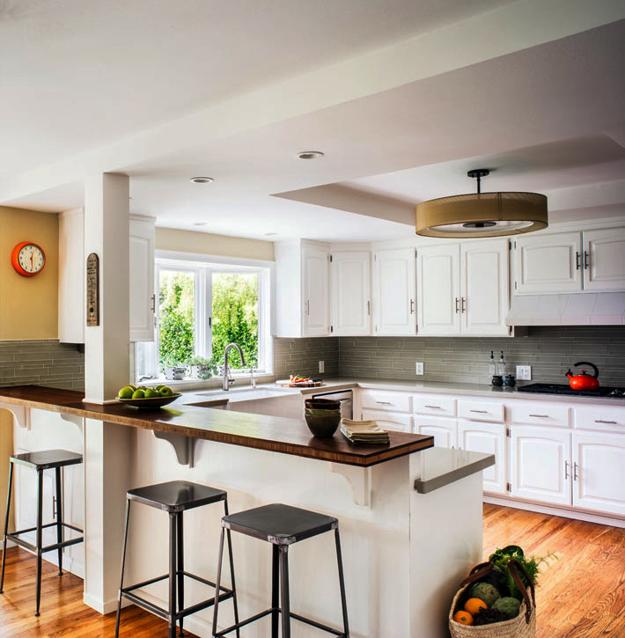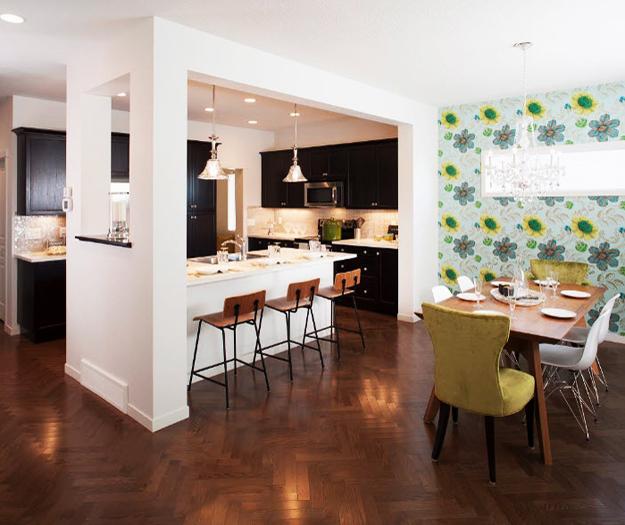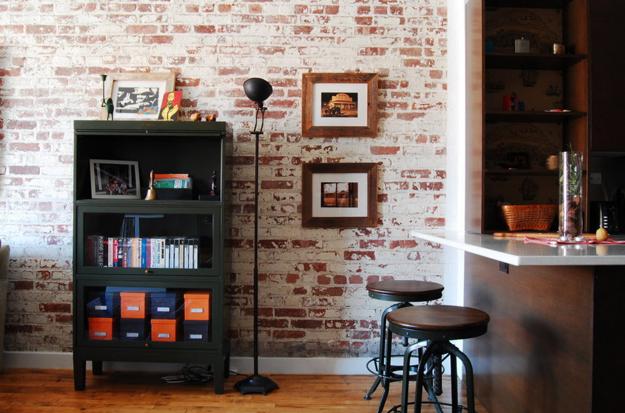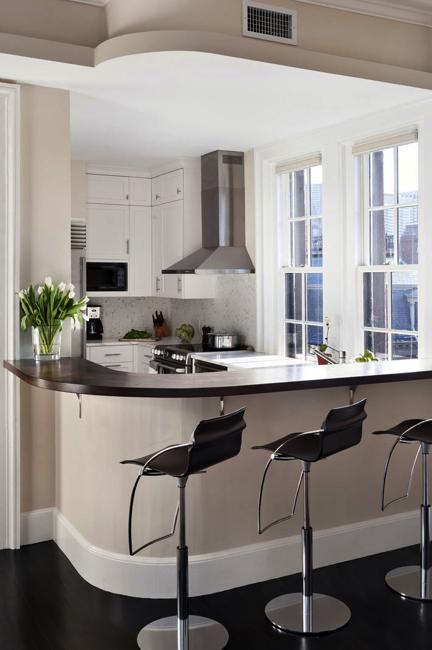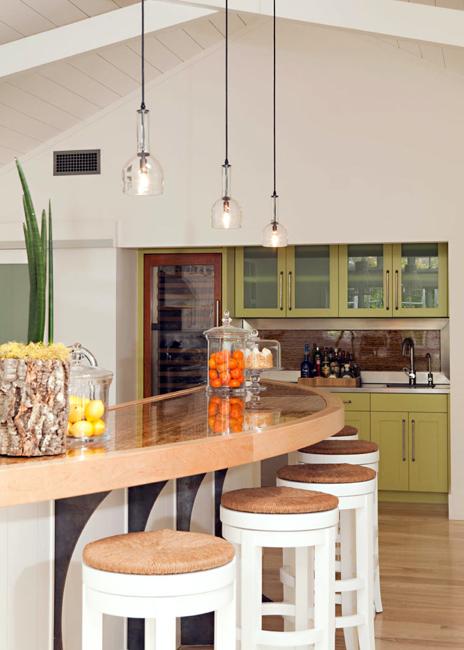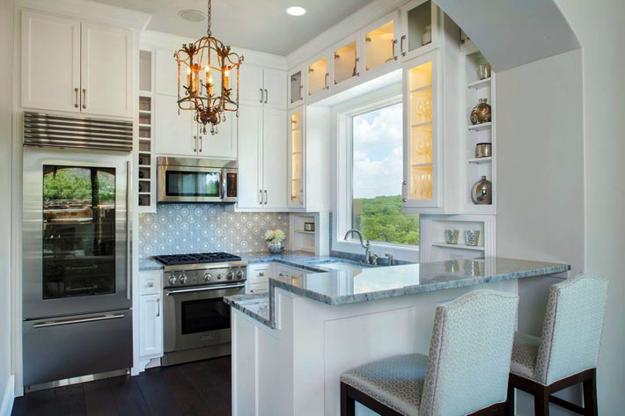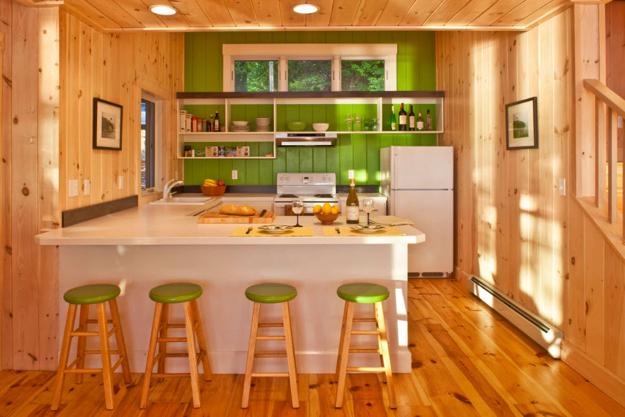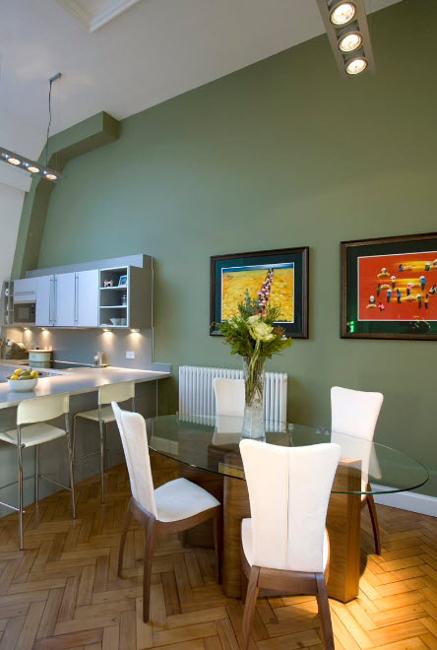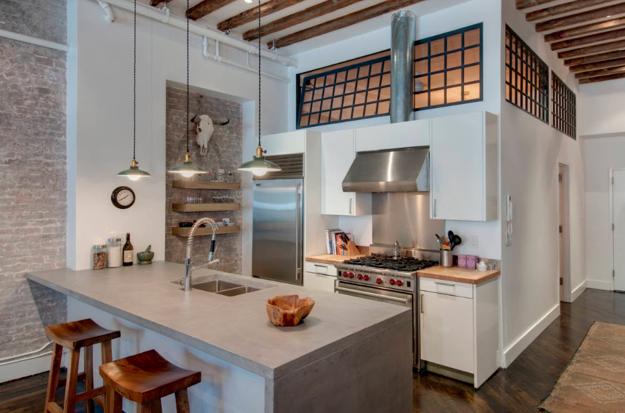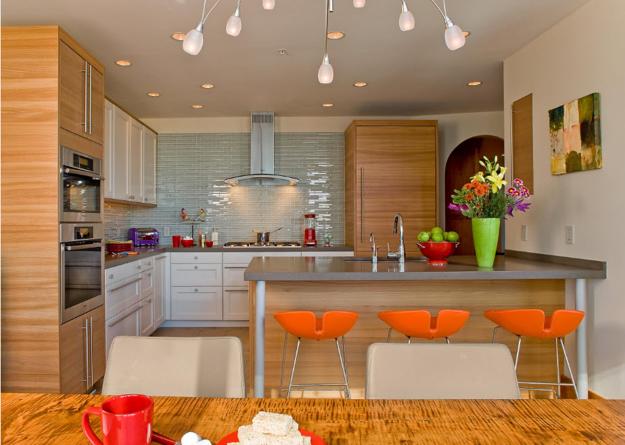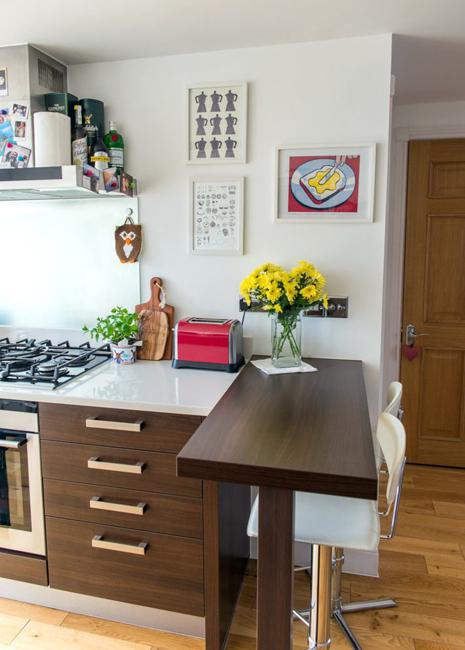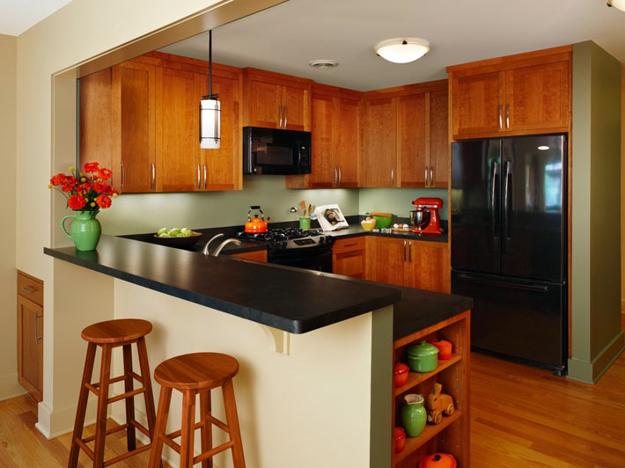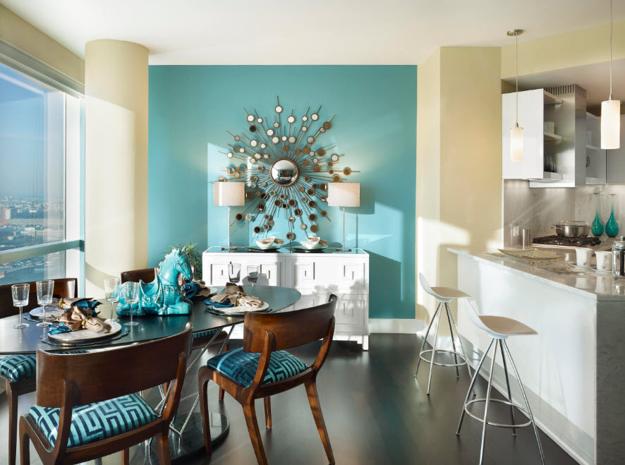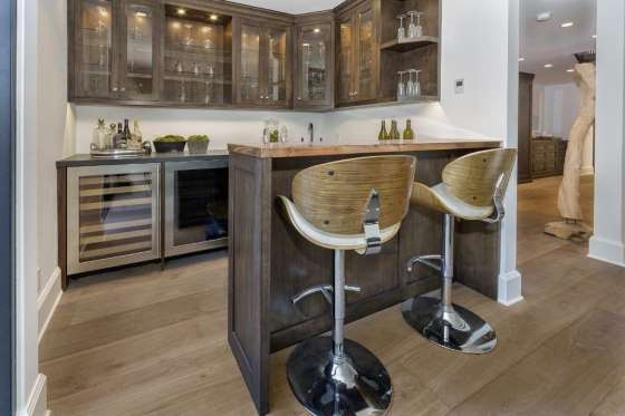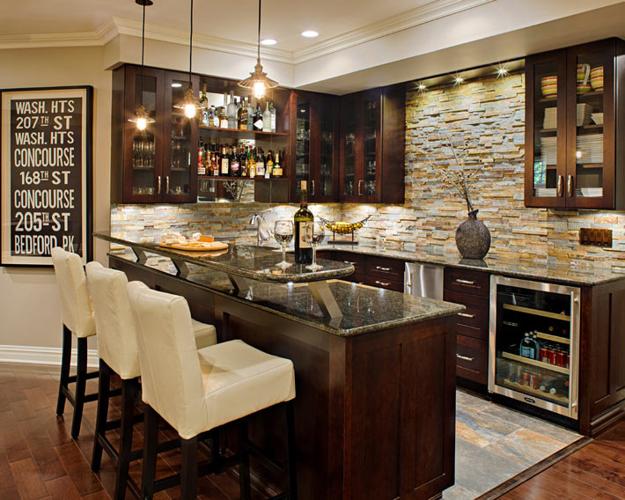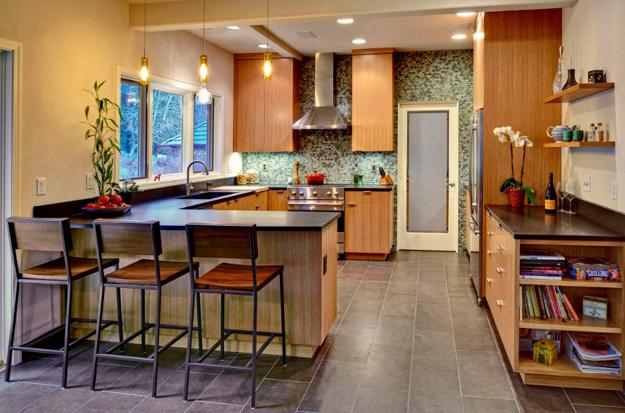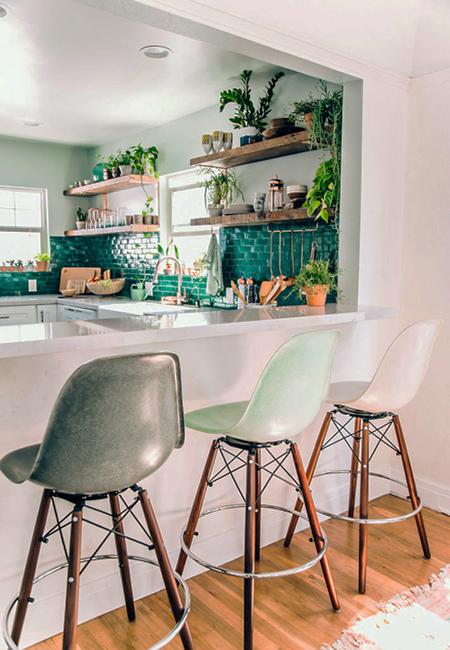 Warm metal accents are easy to incorporate into modern kitchen designs. Metal lamps, hardware, metal tiles, elements of kitchen designs will...
and enjoy free articles sent to your inbox