Artichokes and Candles, Centerpieces for Fall Holiday Tables in Eco Style

Decorating Ideas

Holiday Decor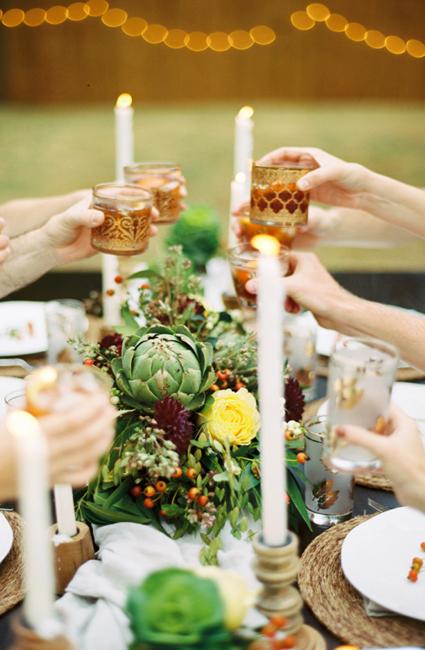 Thanksgiving table decorating ideas, fall flowers, artichokes, berries, stick candles
candles centerpieces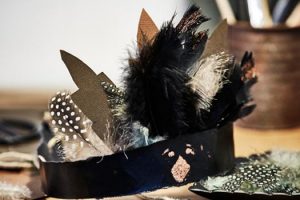 Artichokes are one of the modern decor themes, perfect for a unique and festive holiday tablescape. Artichoke and candle centerpieces can beautifully and inexpensively dress up dining tables for fall occasions, special events, holidays like Thanksgiving or Halloween. These vegetables give charming little touches of the eco-friendly style to warm centerpiece ideas and can make a significant impact on how your fall table decoration looks to your guests.
Artichoke and candle centerpieces do a fantastic trick adding texture, warmth, and visual interest to your fall decorating. Artichokes work well with all fall vegetables, pine cones, nuts, small rocks, dry branches, and fall leaves. Besides presenting edible decorations, the plants can serve as candle holders and decorate a base for creative fall centerpiece ideas. A selection of candles in fall colors which differ in shapes or heights or votive candles surrounded by the vegetables creates eye-catching table centerpieces that enhance the vibe of fall decorating.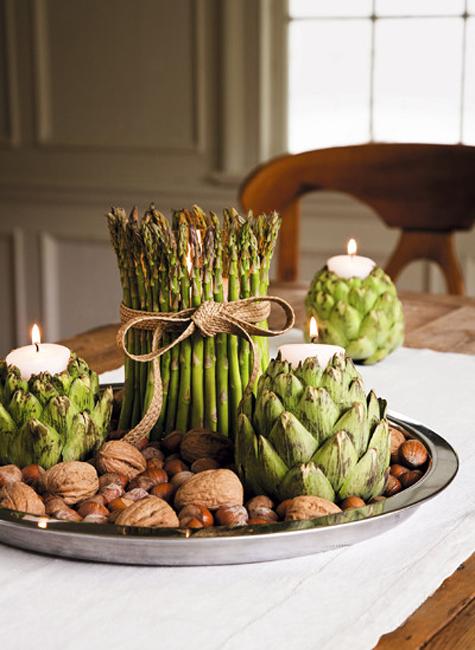 Thanksgiving table centerpieces
Green Thanksgiving decorating ideas, artichoke table centerpieces
Artichoke lamps, modern lighting fixtures
Pink, purple, green color schemes, artichoke inspirations
Fall table decorating with artichokes bring beautiful centerpiece ideas blending the beauty of clear crystal items, glass, and ceramic vases with metal and wooden trays. Fall leaves and decorative ribbons are attractive decorations that brighten up table centerpieces designed with artichokes. Apples, pears, citrus fruits, other fresh fruits and vegetables, nuts, acorns, pinecones, cinnamon sticks, and greenery mixed with colorful fall leaves look spectacular.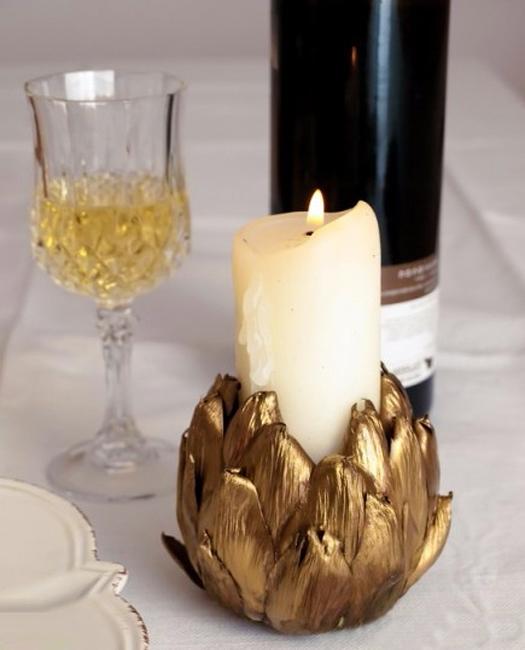 Wooden and metal trays, large plates, and mirrors work very well as a base for holiday table flower arrangements and candle centerpieces. Shiny surfaces reflect mesmerizing light while adding depth, warmth, and a romantic flavor to fall table decorating. Silver and golden decorations, red, orange, and yellow color shades look stunning with greenery, bright fall leaves, and fall vegetables.
Candle centerpiece ideas for low-budget Thanksgiving decorating
Unique lighting fixtures inspired by artichokes
Candle centerpieces with berries and rose hips, Thanksgiving table decoration
Artichokes bring fabulous texture to dramatic table centerpieces designed with candles. Wired ribbons decorating colorful or white candlesticks create eco-friendly and elegant table centerpiece ideas. Your favorite collections of natural materials combined with artichokes turn simple table centerpieces into beautiful focal points for your table decorating. They look fresh and personal bring character and making a statement.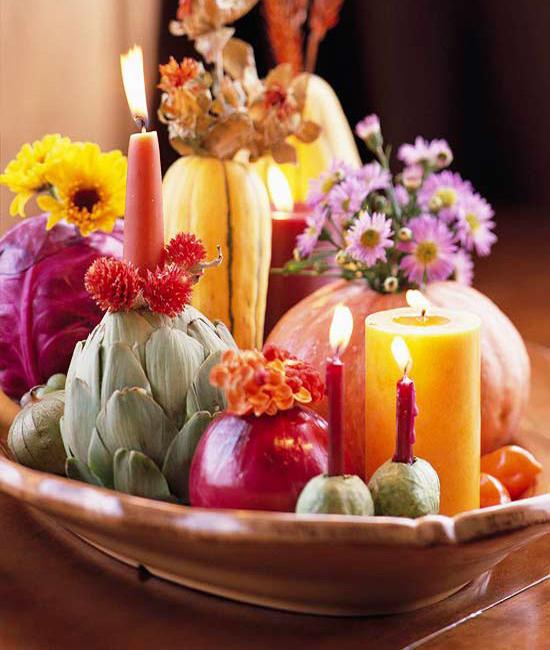 Several candle centerpieces and mini-artichoke arrangements on your table increase the appeal and add drama to fall table decorating. Artichoke and candle centerpieces are fabulous fall ideas that allow your imagination to soar celebrating the fall colors and natural materials. Artichokes are the excellent, attractive and cheap ideas for Thanksgiving decorating and creating unique holiday tables that capture the magic of the beautiful season.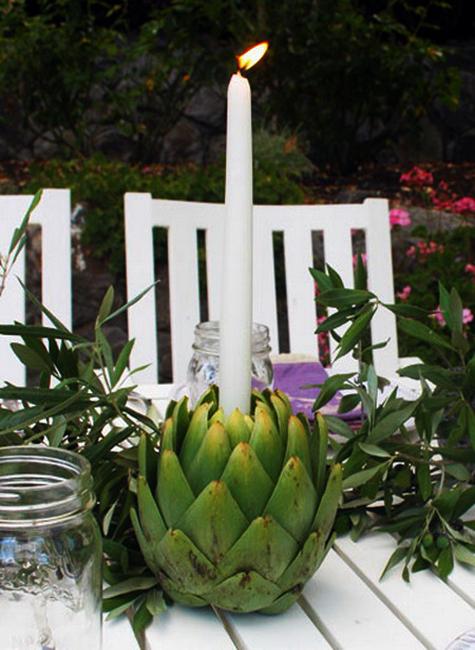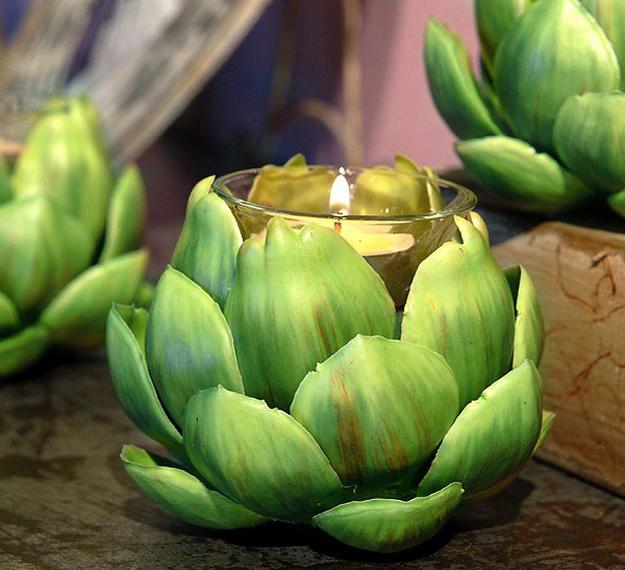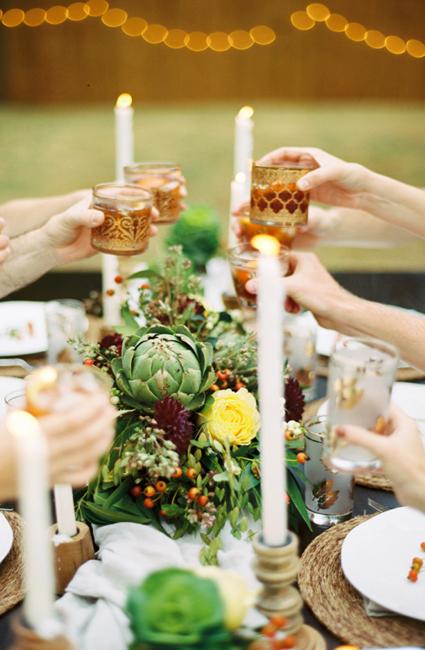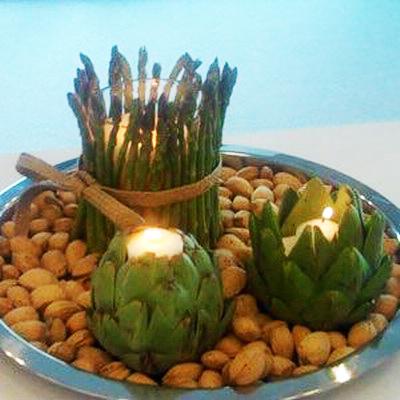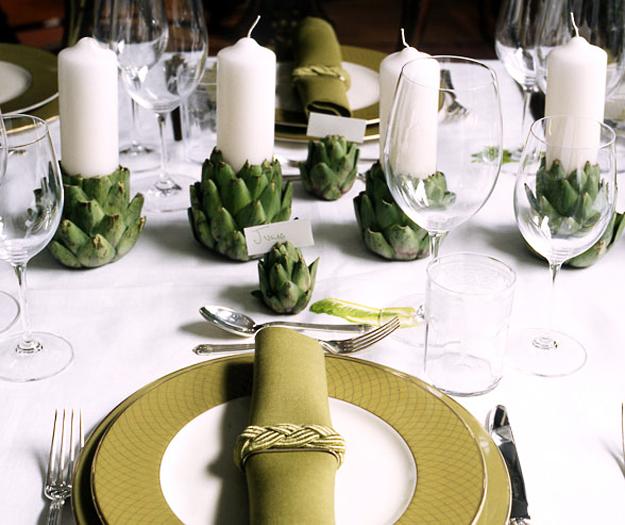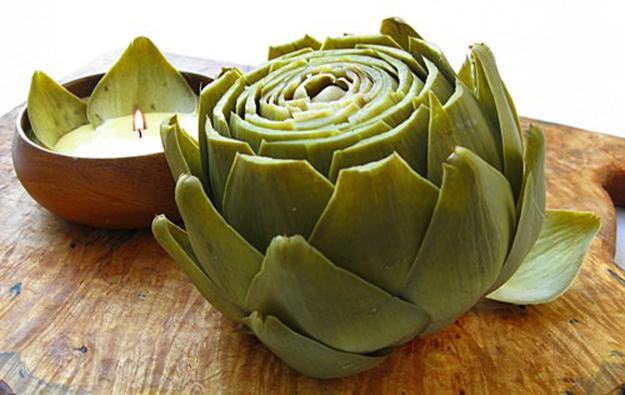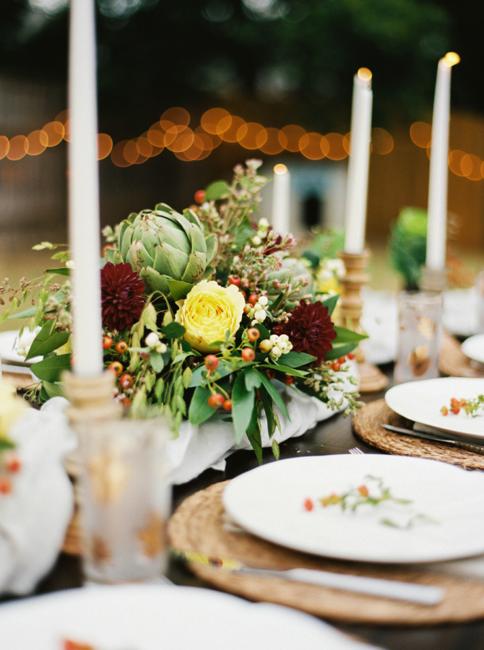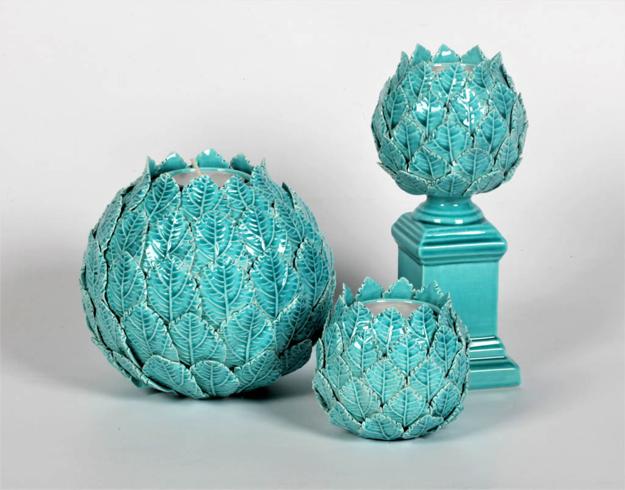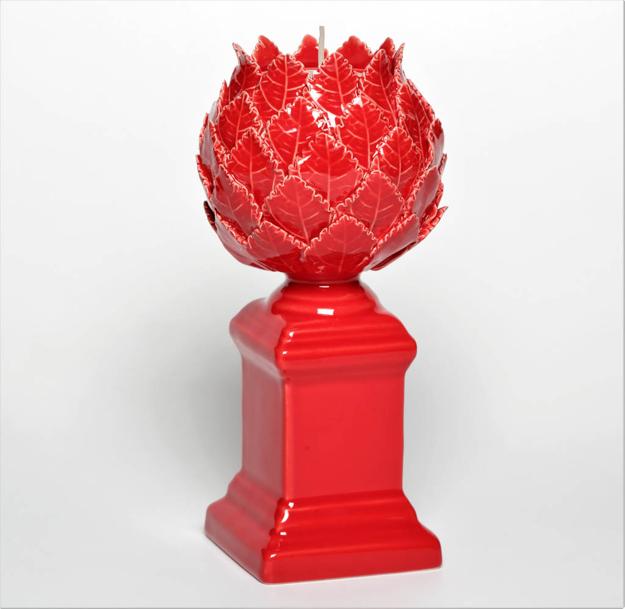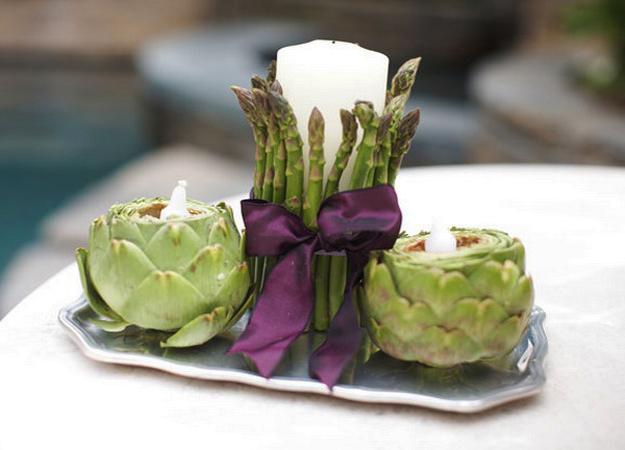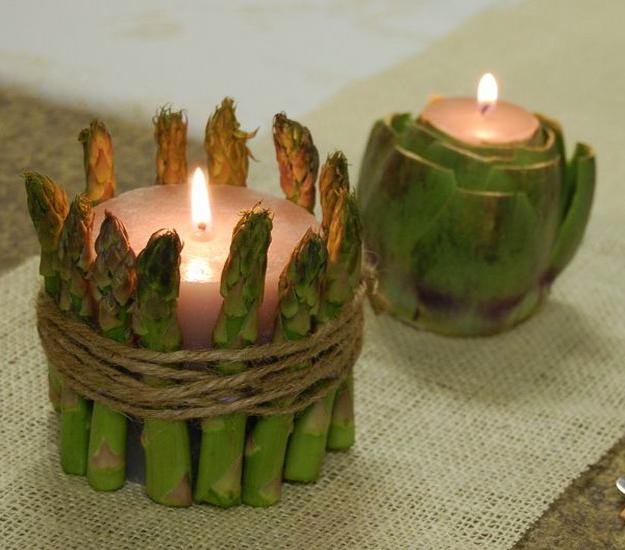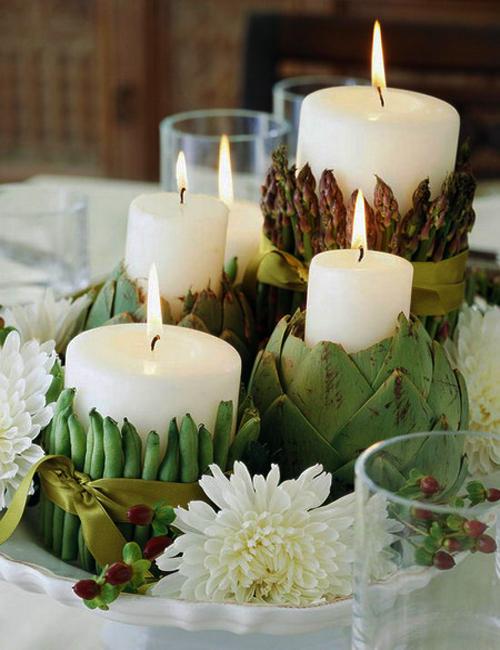 Pink is one of the most ubiquitous and versatile Christmas colors that are perfect for elegant table decoration. The tender, pale...
and enjoy free articles sent to your inbox