25 Modern Ideas to Design Live Christmas Trees with Succulents

Decorating Ideas

Holiday Decor

Plants and Flowers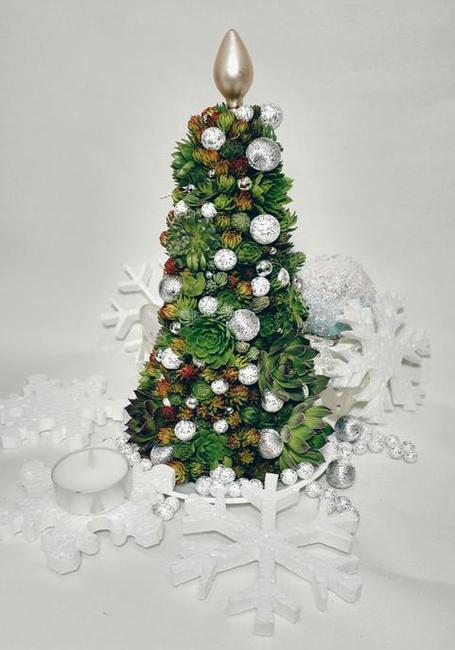 White Christmas balls and snowflake ornaments, succulent Christmas tree decorating
christmas tree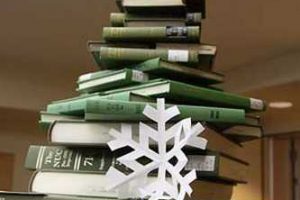 Succulents are the latest trends in decorating with houseplants that influence modern Christmas ideas. Alternative holiday tree designs turn succulents into beautiful Green decorations. Do you want something new for your winter decorating? Succulents are stylish alternatives for traditional Christmas trees. The live plants make holiday tables look original and inviting, blending eco-friendly accents with vintage and contemporary winter holiday decor. Lushome collections of beautiful succulent compositions will delight you showing innovative tree designs.
Trendy home accents and modern Christmas decorating ideas can add the excitement and style to your holidays. Every year home designers develop unique and innovative concepts to turn Christmas into an unforgettable celebration. Terrariums, live tree decorating with Christmas lights and garlands, illuminated planters, and Green design are modern ideas for Christmas this winter.
Alternative Christmas tree design with plants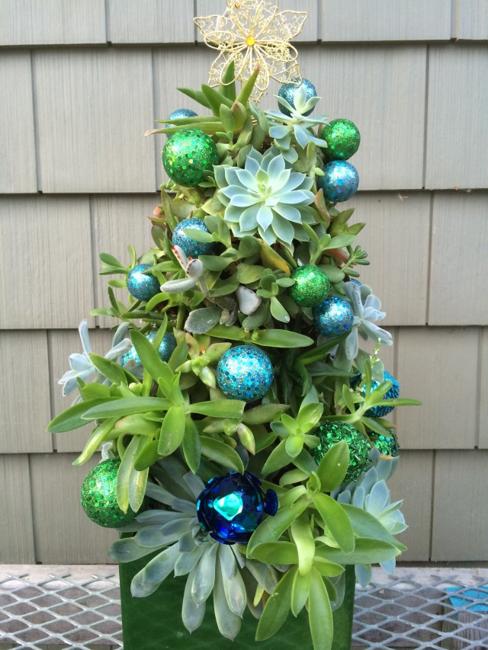 Live plant tree designs are elegant, beautiful, and eco-friendly ways to give a fresh feel, contemporary vibe, and much beauty to home interiors. Miniature Christmas trees created with succulents are adorable alternatives that harmonize the beautiful look of bright artificial holiday decorations and create a peaceful and comfortable atmosphere. Paper crafts, beads garlands, and Christmas lights look very attractive on these Green designs.
Cacti as alternative Christmas trees
Modern trends in decorating for winter holidays
Alternative Christmas tree designs turning stepladders into holiday centerpieces
Christmas trees are essential elements of winter decorating for the holidays. The aroma of evergreen branches is a bonus for traditional Christmas trees. Without them, our houses do not look festive, but live plants are an excellent alternative for miniature Christmas trees.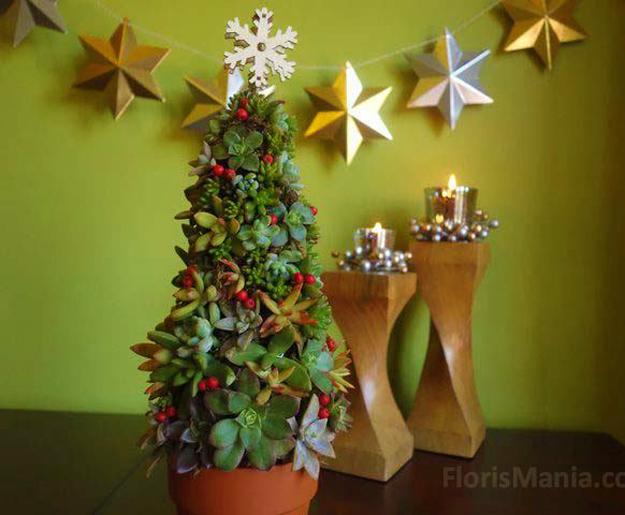 Succulents are adorable little plants that invite you to participate in creating Green holiday decor and save large trees that protect our environment. Elegant tree designs enhance the eco-friendly Christmas decorating ideas and lift the spirit by offering unique and modern accents we can enjoy all year around. Consider to add succulents to your Christmas decorating ideas and make the best time of the year entirely Green and beautiful.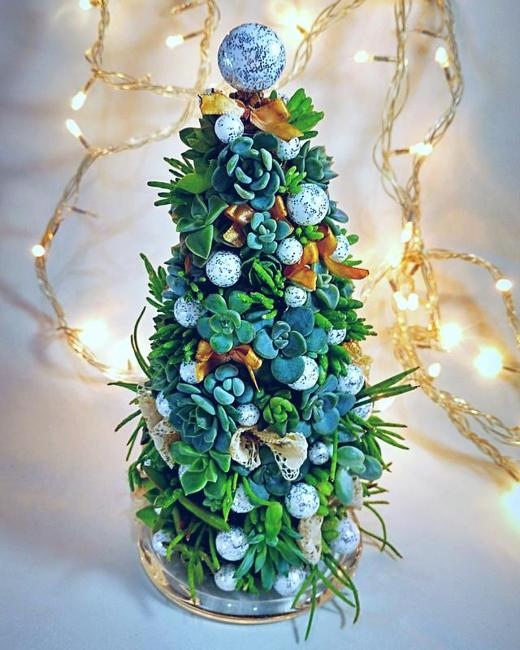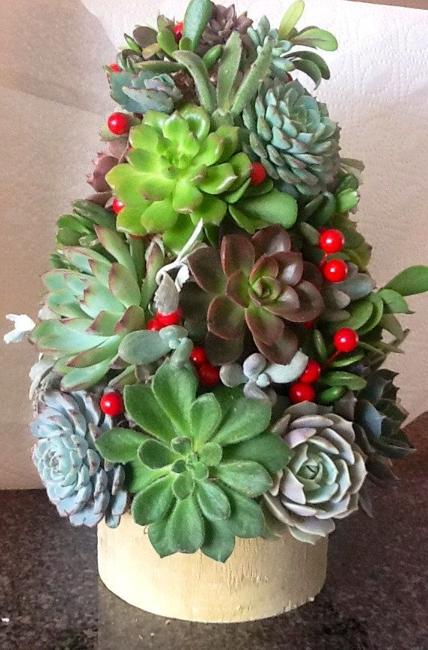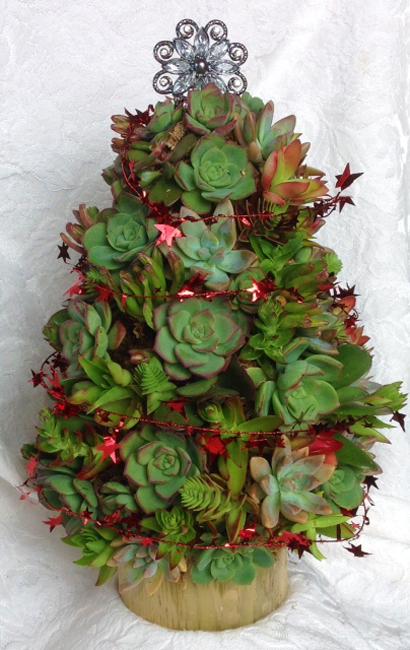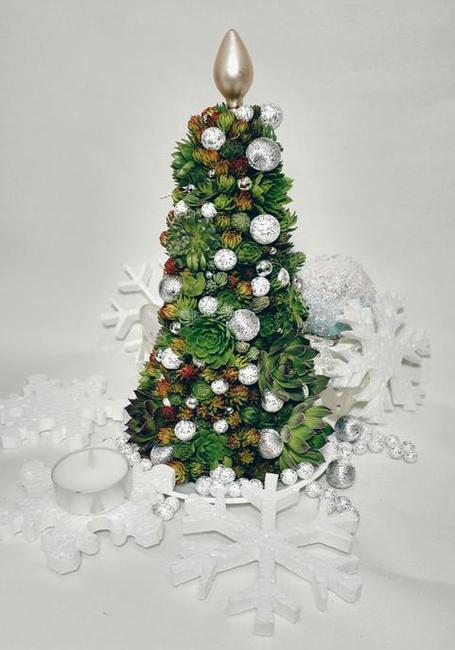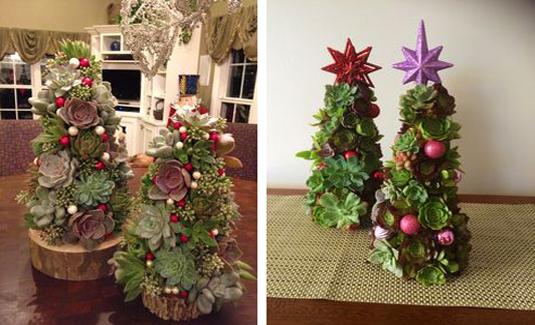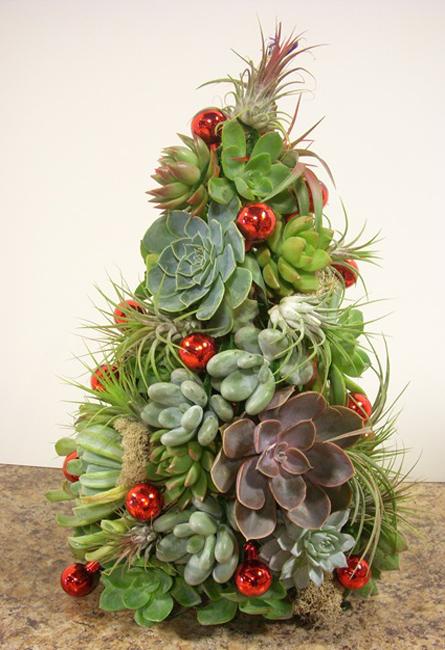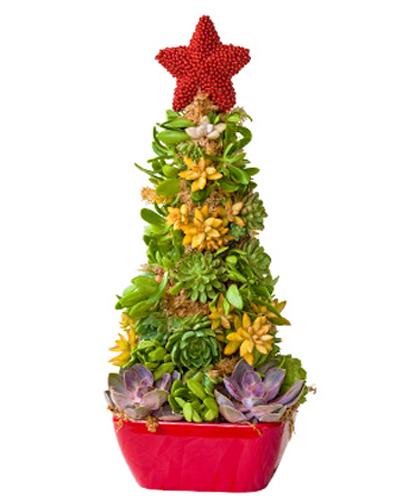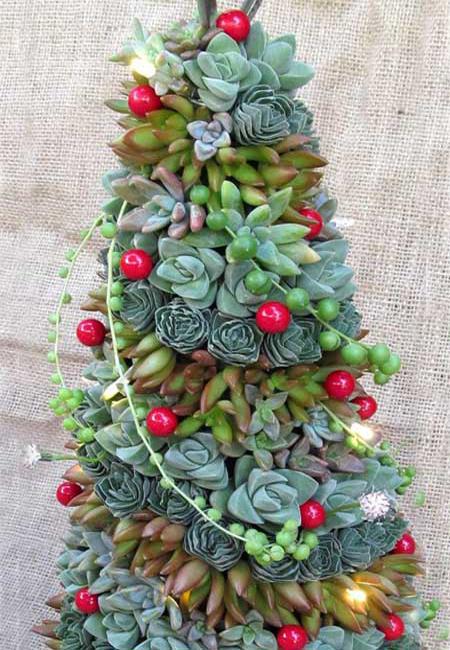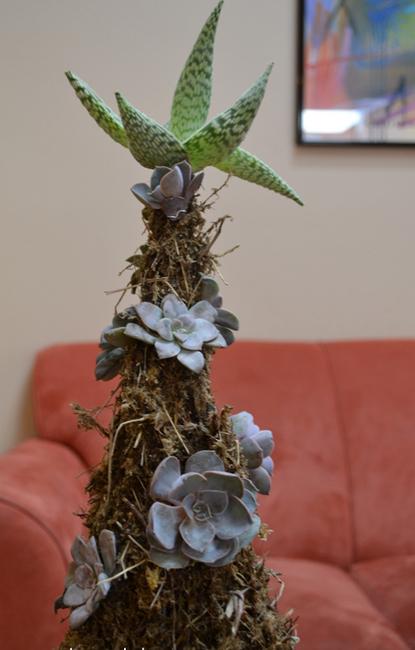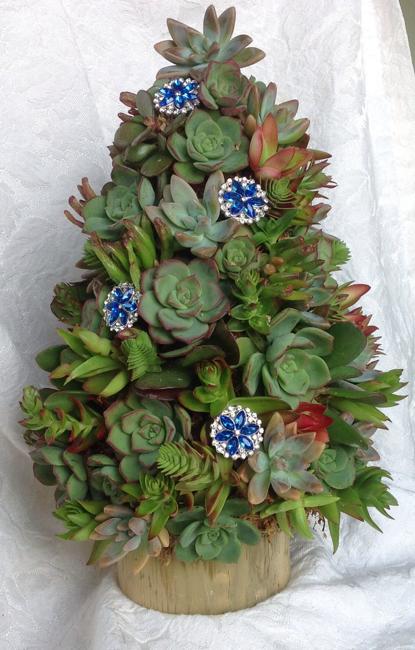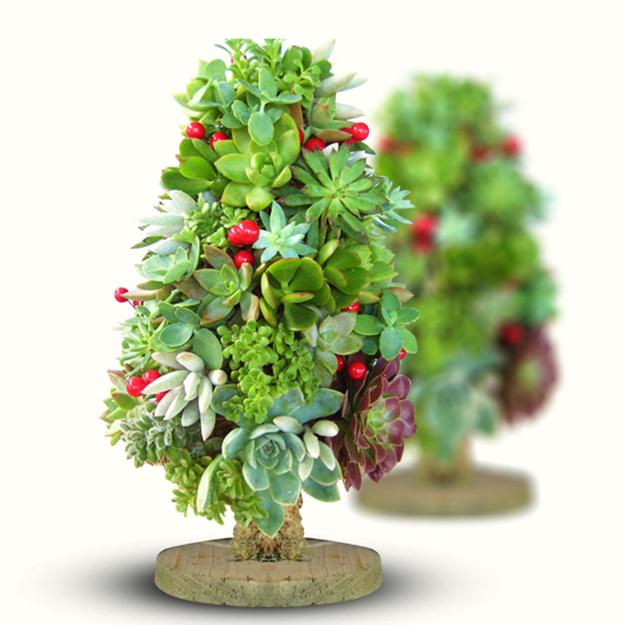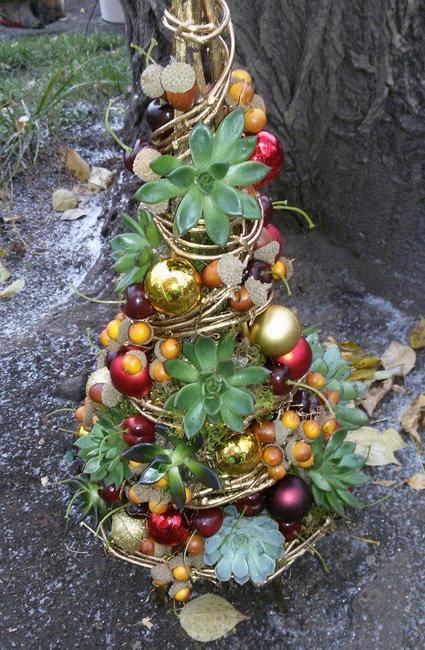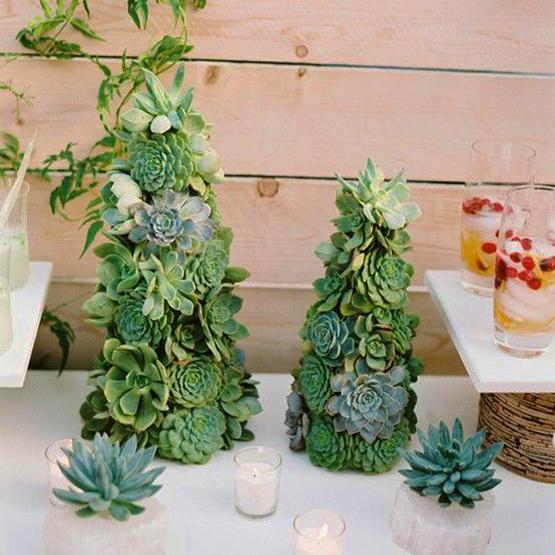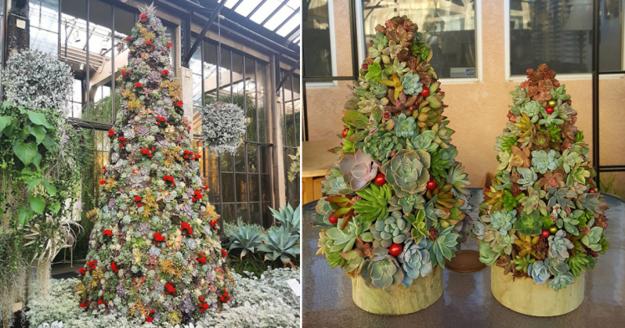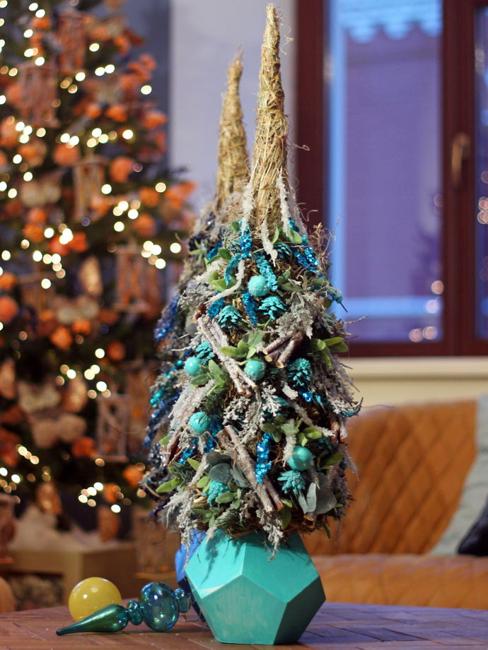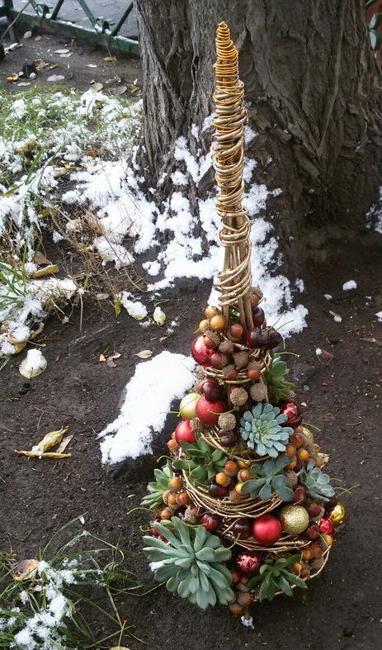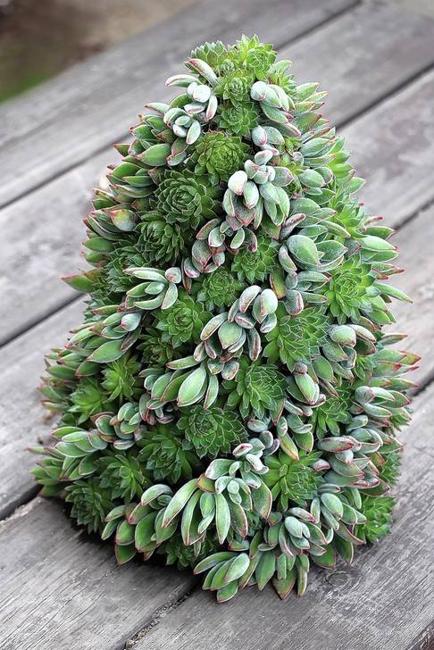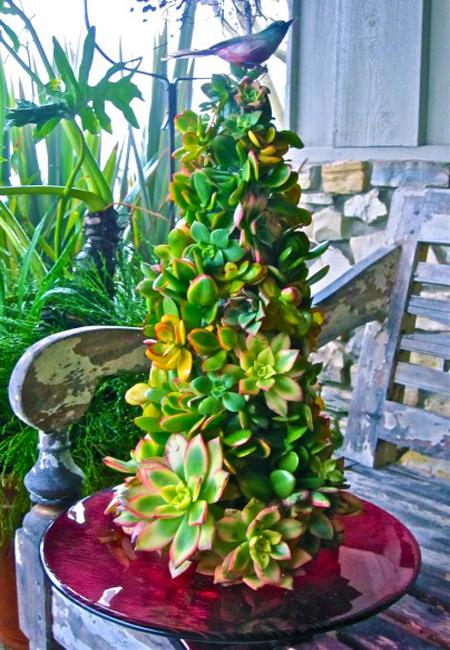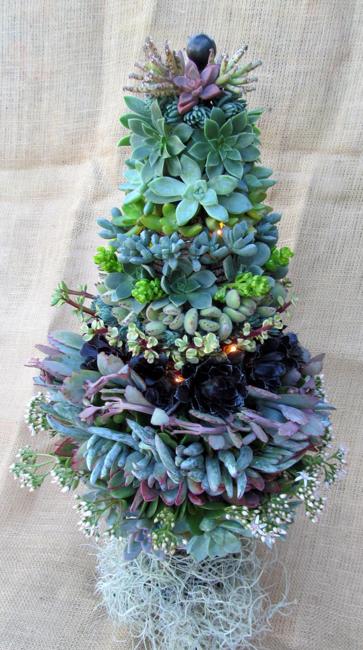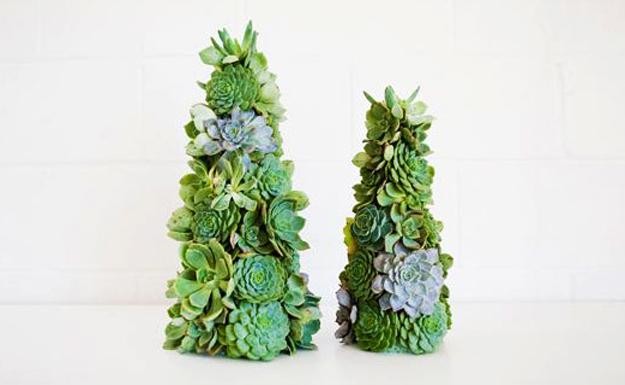 Remodeling bathroom interiors is an essential part of creating a modern home. A beautiful, functional, well-planed, and modern bathroom design affects...
and enjoy free articles sent to your inbox